The Post and Courier has launched "Uncovered," a project to cast new light on questionable government conduct, especially in smaller towns. We'll work with community newspapers, leveraging The Post and Courier's investigative resources with reporters who know their towns inside and out. We'll publish our findings simultaneously. 
To date, 11 newspapers have joined us in this effort. Here are some examples of how our partners have displayed the articles and produced stories from the findings:
Aiken Standard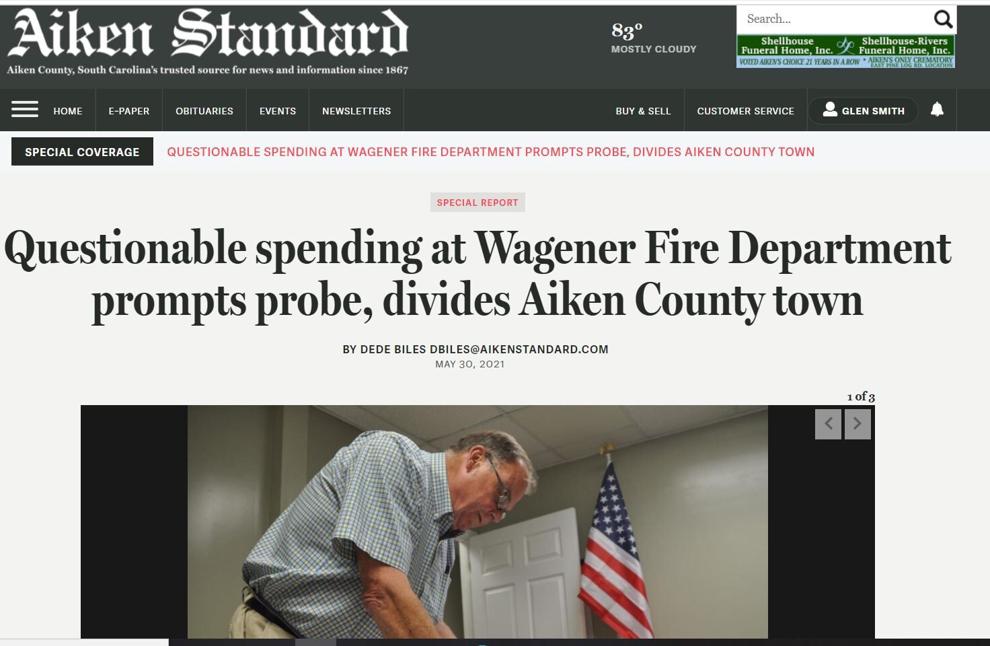 Questionable spending at Wagener Fire Department prompts probe, divides Aiken County town
---
The Independent Voice of Blythewood & Fairlfield County
Shattering the wall of secrecy around Fairfield's schools chief
---
The Index-Journal of Greenwood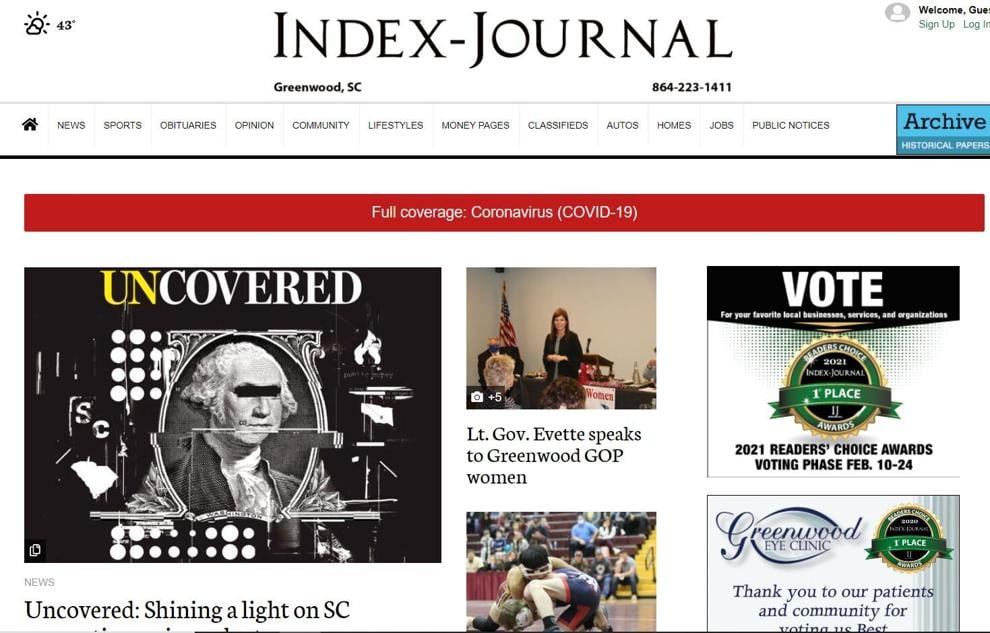 Uncovered: Shining a light on SC corruption, misconduct
Matthew Hensley: CNNGA should post minutes, financial documents online
Our View: Enemy of the people or watchdog for the people?
'I know we're above board': John de la Howe board meets to discuss 'Uncovered' coverage
Uncovered: Lawmakers to look into John de la Howe revelations
Divide and contract: De la Howe flouts law while spending taxpayer dollars
Our View: Weeding the garden at John de la Howe
---
 The Kingstree News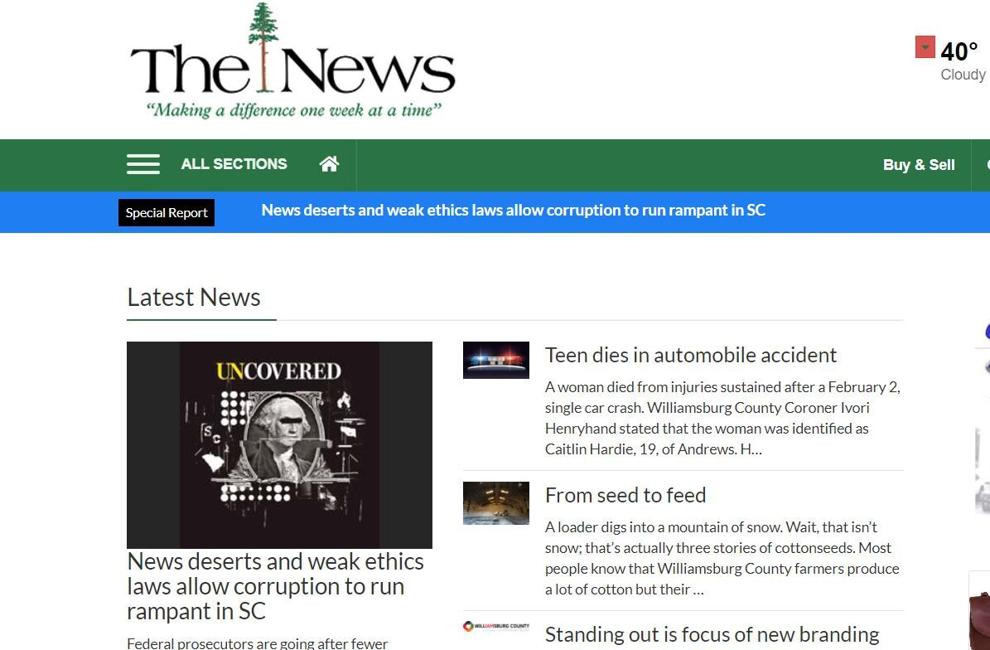 News deserts and weak ethics laws allow corruption to run rampant in SC
---
The Lancaster News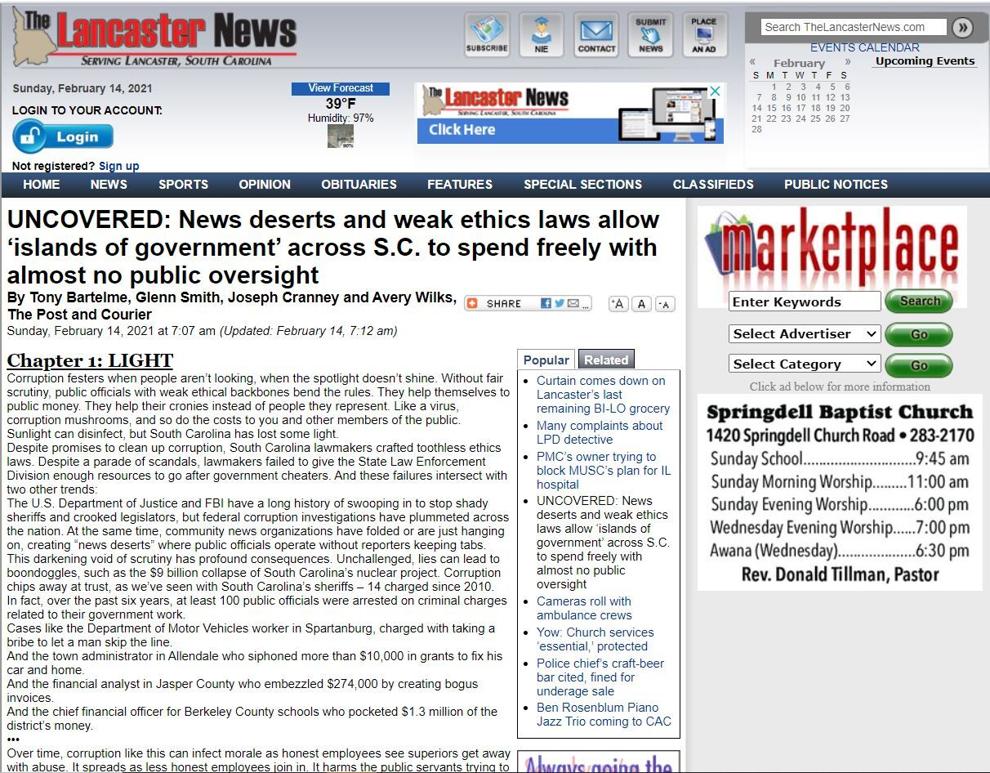 Top exec, board chairman defend agency's spending
Ousted over past felonies, Chester town councilman somehow kept getting paid
---
Latino Newspaper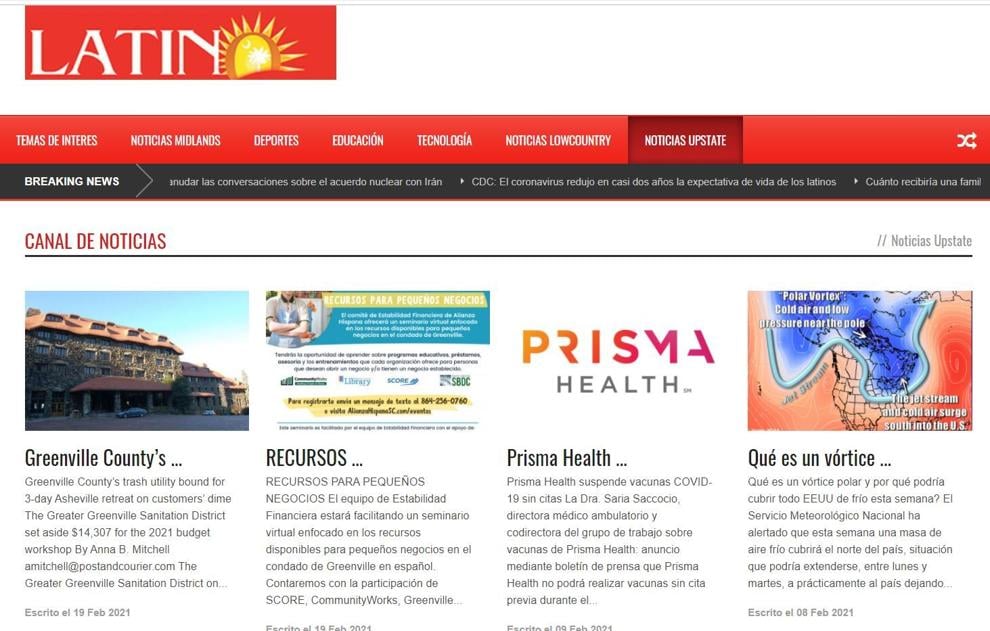 Greenville County's trash utility bound for 3-day Asheville retreat on customers' dime
---
 The Newberry Observer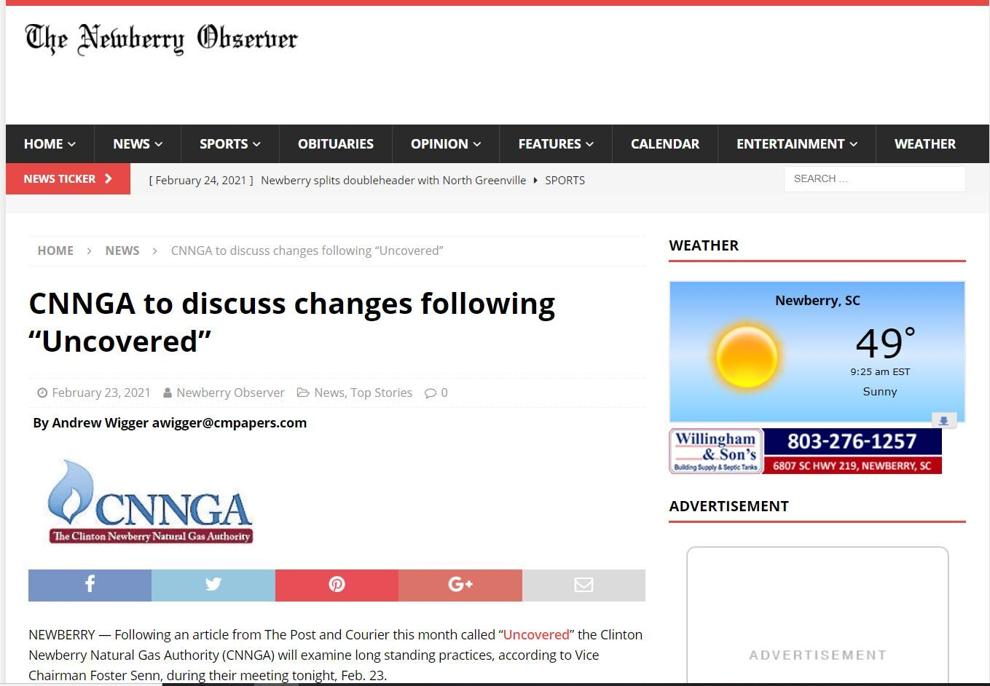 CNNGA to discuss changes following "Uncovered" 
---
 The News & Reporter of Chester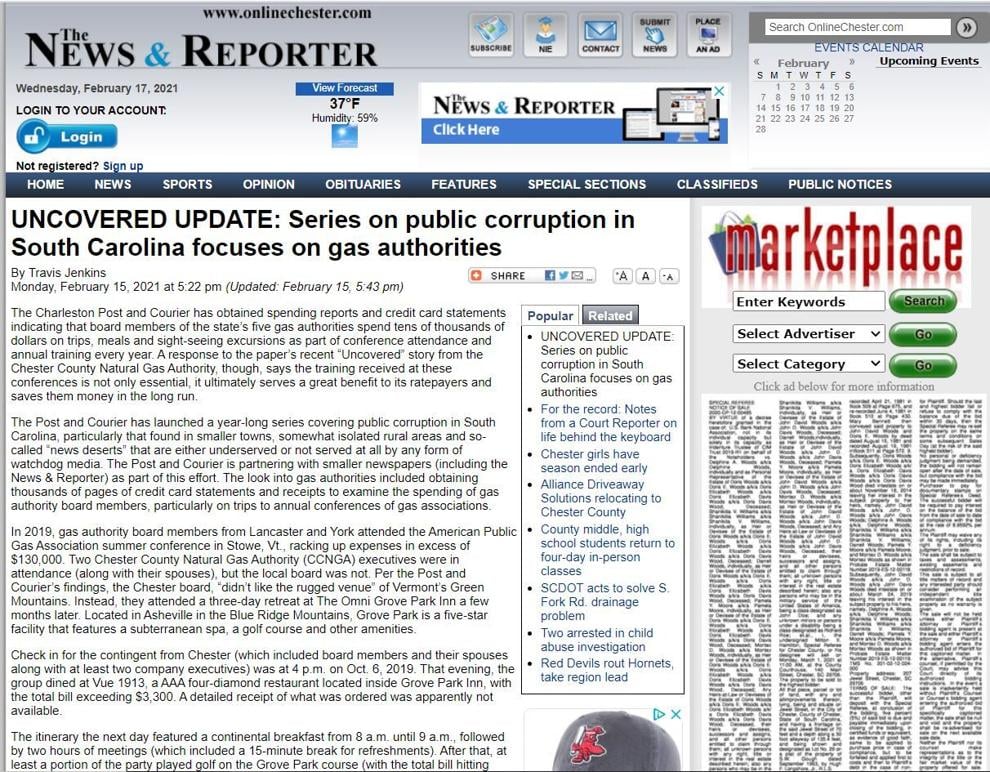 UNCOVERED UPDATE: Series on public corruption in South Carolina focuses on gas authorities
UNCOVERED: Suspended over past felonies, Chester councilman kept treating himself to taxpayer funds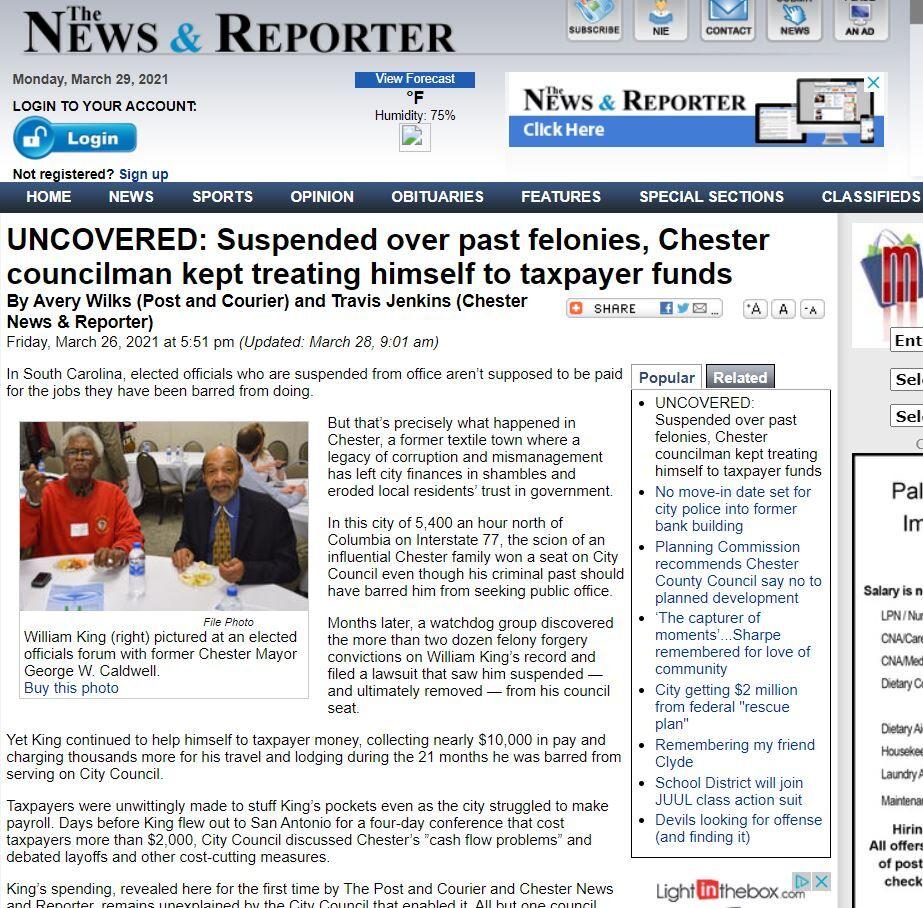 ---
The Pickens County Courier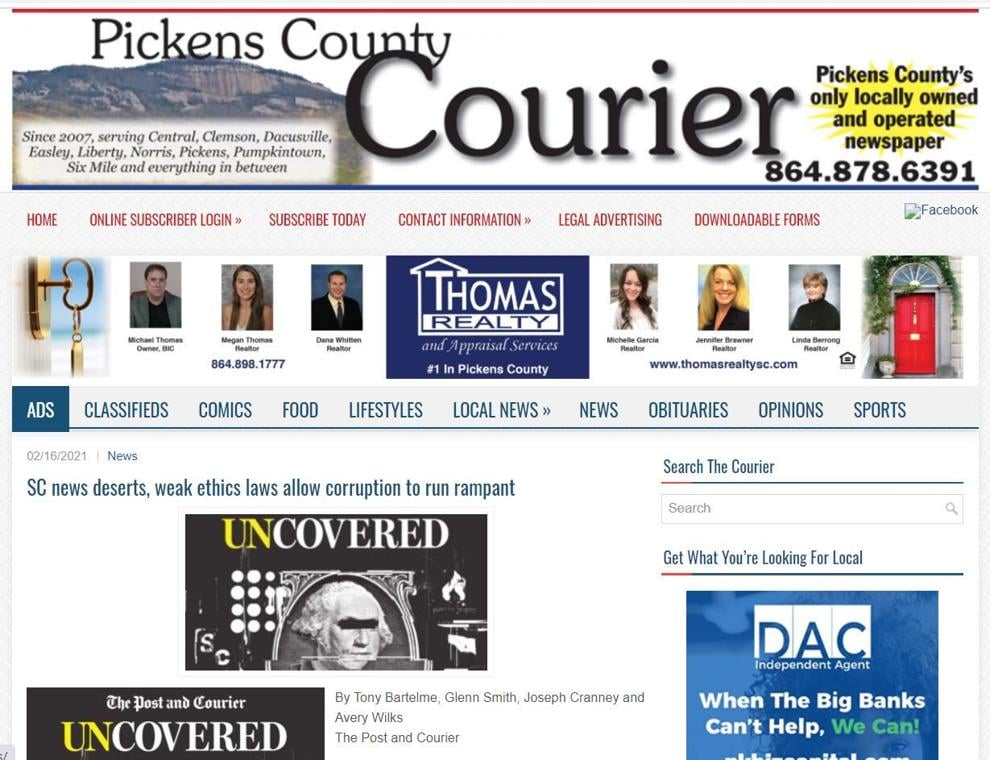 SC news deserts, weak ethics laws allow corruption to run rampant
---
The Sumter Item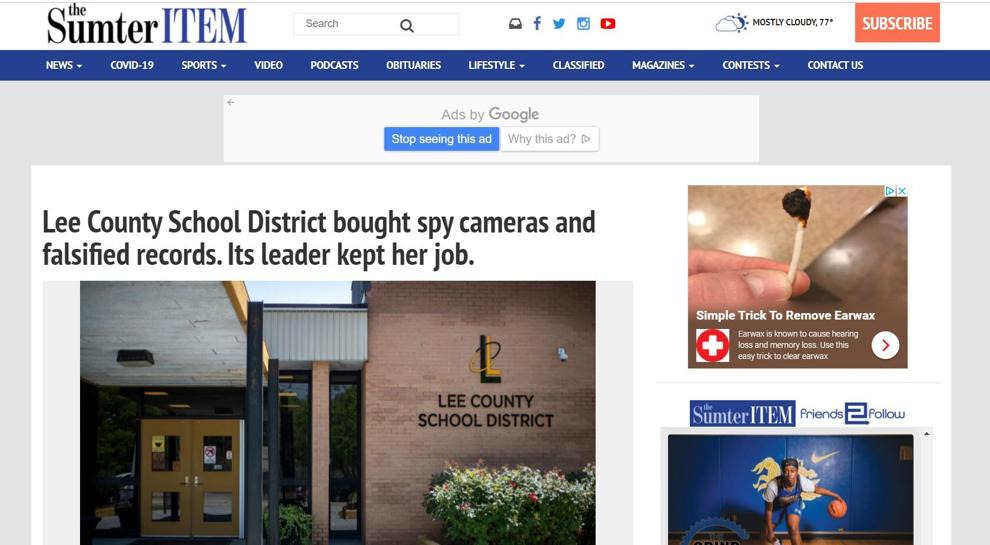 Lee County School District bought spy cameras and falsified records. Its leader kept her job.
---
The Times and Democrat of Orangeburg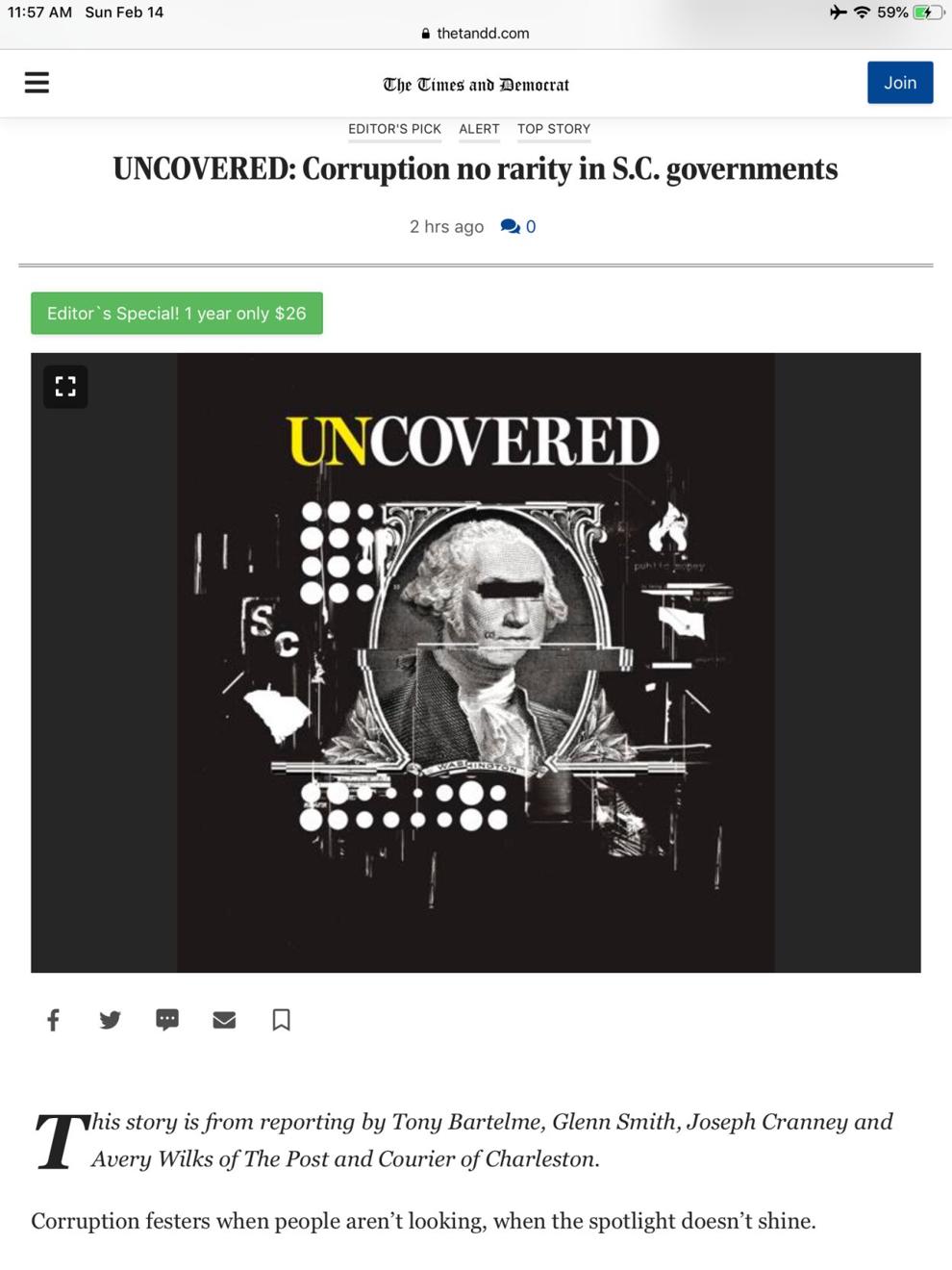 Shedding light on questionable government conduct
UNCOVERED: McMaster, lawmakers want to close ethics loopholes