Outdoors column: Santee Cooper lakes No. 6 on Bassmaster's 'Best Bass Lakes'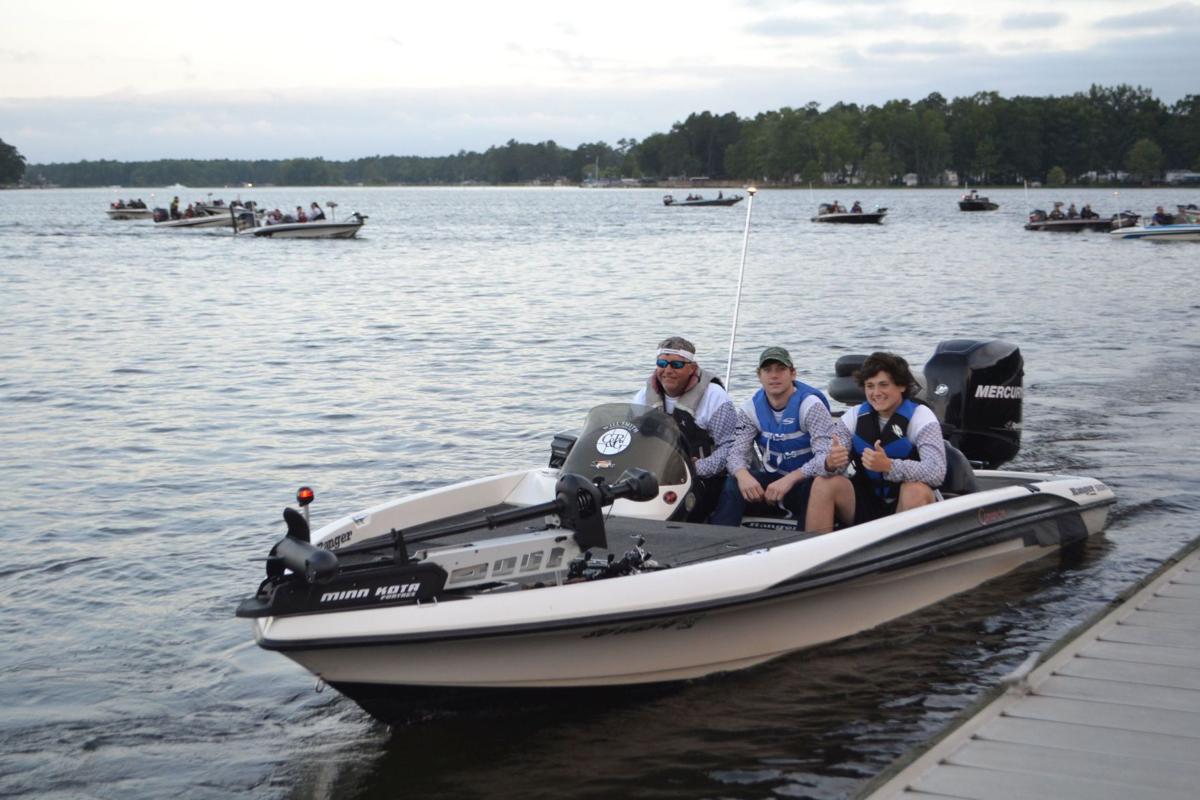 The Lowcountry is regularly recognized for being one of the top destinations for tourists and for golfers. But for outdoorsmen, there's another good reason to visit the Santee Cooper lakes.
In its July/August issue, Bassmaster Magazine has published its list of the country's "100 Best Bass Lakes" and lakes Marion and Moultrie earned a top-10 ranking, coming in at No. 6.
Bassmaster notes that when "the Carolina Anglers Team Trail visited Santee Cooper in February, it took more than 26 pounds (five-fish limit) to win. In March a 33.31-pound limit was weighed and 20 pounds wasn't enough to crack the Top 10. And most recently, a May event required 26.32 to claim the top prize with a 9.10-pound winning big-fish honors.
There were only 37 teams fishing the event, and almost (one-fourth) brought in more than 20 pounds. To say Santee Cooper is still red hot might be an understatement."
Topping the "100 Best" list was Sam Rayburn Reservoir in Texas, which was fifth in 2015, fourth in 2016 and second in 2017.
"Rayburn was a clear No. 1," said James Hall, editor of Bassmaster Magazine, who pointed out that a 40.28-pound limit was weighed in June.
The publication said creating the rankings takes about three months, with data received from state fish agencies across the U.S. which is coupled with catch data from tournament organizations. A panel then debates the strengths of the lakes to produce the rankings.
Following Rayburn was Chickamauga Lake in Tennessee; Clear Lake in California; Lake St. Clair in Michigan; Mille Lacs Lake in Minnesota; Santee Cooper; Diamond Valley Lake in California; Thousand Islands (St. Lawrence River) in New York; Lake Guntersville in Alabama; and Falcon Lake in Texas.
Bassmaster also ranked the top 25 lakes in four geographical divisions: Southeastern, Northeastern, Central and Western.
The Southeastern Top 10: Chickamauga (Tennessee); Santee Cooper (South Carolina); Lake Guntersville (Alabama); Lake Okeechobee, Florida; Lake Tohopekaliga (plus Kissimmee Chain of Lakes), Florida; Pickwick Lake (Alabama-Mississippi-Tennessee); Lake Istokpoga, Florida; Shearon Harris (North Carolina); Lake Eufaula (Alabama-Georgia); and Lake Seminole (Georgia-Florida).
The Cooper River was ranked No. 12; Lake Murray No. 16; Lake Greenwood No. 19; and Lake Hartwell No. 23.
USC Salkehatchie bass team
USC Salkehatchie is beginning a competitive Collegiate Bass Fishing team this fall. The program is open to enrolled USC Salkehatchie students who will compete against other college bass fishing teams. The school has campuses in Walterboro and Allendale. For information contact Coach Todd Padgett at 843-909-3778 or email padgetk@mailbox.sc.edu.
Long-distance marlin
A blue marlin that was satellite tagged on July 21, 2017 during the Bermuda Triple Crown Billfish Championship won the 2017-2018 IGFA (International Game Fish Association) Great Marlin Race, swimming an estimated 5,089 nautical miles in total, or 2,658 nautical miles point-to-point from Bermuda to about 600 nautical miles northeast of Rio Grande do Norte, Brazil. This is the longest distance ever recorded by a blue marlin tagged in the IGFA Great Marlin Race.