If you are a bow hunter looking for a memorable experience, the place to be is Bulls Island for the annual Cape Romain National Wildlife Refuge white-tailed deer archery hunts. The hunts are scheduled for Nov. 5-10 and Dec. 3-8.
The hunts began in 1954 as a way for the U.S. Fish and Wildlife Service to offer something to the public besides fishing on the barrier island that can be reached only by boat. Many hunters have made it an annual rite for decades.
The Refuge offers water and restroom facilities to the hunters. Everything else you need or want has to be packed in by boat, and the veterans often pack in a lot. In addition to bows and arrows, tree stands, sleeping bags, tents and food, some bring elaborate cooking setups and propane water heaters. Newcomers are welcomed and everyone pitches in to make the hunt an event that will be talked about until the following year.
"The first hunt in 1954, they didn't get any deer," said Patricia Midgett, Visitor Services Manager for Cape Romain National Wildlife Refuge. On that initial hunt, participants harvested four raccoons and 13 fox squirrels.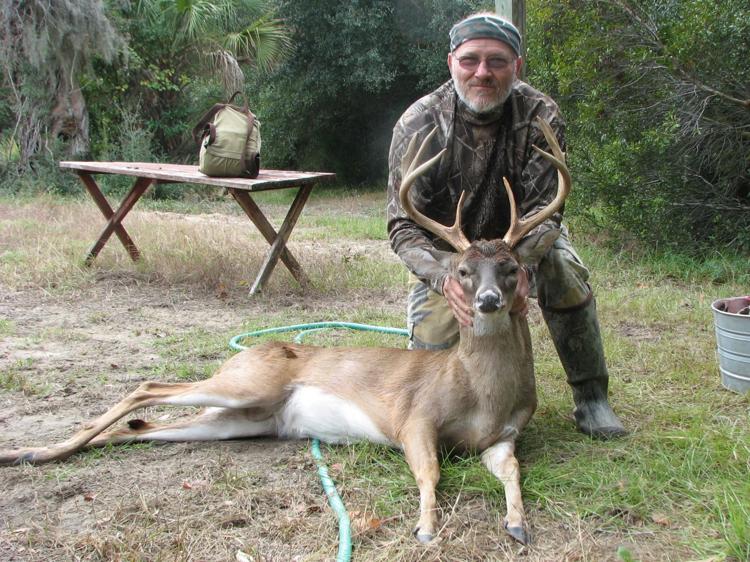 There have been some fine trophies harvested through the years by bow hunters. The top deer in the 2017 November hunt was a 150-pound, 6-point buck taken by Jeff Hill. Scott Bailey also took a 6-pointer that weighed 120 pounds. In the December hunt, Blair Cooper harvested a 140-pound, 6-point buck while Donald Flynn took a 125-pound, 4-point buck. Thirty-eight hunters participated in November while 37 took part in the December hunt.
"Weather conditions are a big factor in how successful hunters are," Midgett said. "It's a challenging sport."
In announcing this year's hunts, Cape Romain National Wildlife Refuge noted: "The archery hunt on Bulls Island assists management in maintaining the deer population at a level compatible with the environment, and permits the use of a valuable renewable resource."
Notes about the 2018 hunts:
• Hunters must possess the required state hunting license. Each hunter will check in and register before setting up camp and/or starting to hunt. Hunters under the age of 16 must have successfully completed a state-approved hunters education course and be under the immediate supervision of an adult. At 6 p.m. on Sunday, Nov. 4, and Sunday, Dec. 2, the Federal Wildlife Officer (FWO) and Refuge Manager will conduct a meeting with archers to discuss the refuge hunt regulations.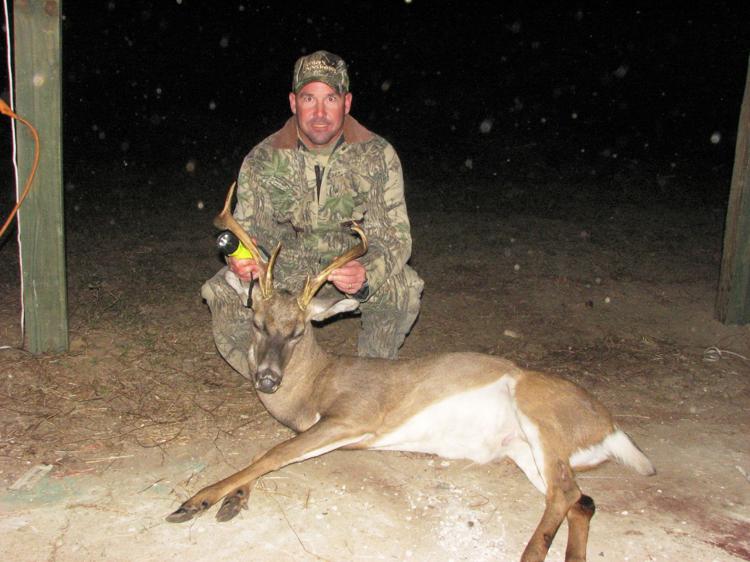 • The camping area on Bulls Island will remain open from 9 a.m. on the Sunday preceding each hunt until noon on the Sunday following each hunt. Only registered hunters will be allowed to camp. Water and restroom facilities are the only amenities provided on the island. Overnight parking is permitted at Garris Landing during the archery hunts.
• Hunters must provide their own transportation to and from Bulls Island or make transport arrangements with the refuge concession Coastal Expeditions by calling 843-884-7684. Only portable hunting stands that will not injure living trees are allowed. Crossbows, firearms and ammunition, motorized equipment, poison arrows, dogs, nails, wire, paint and flagging are prohibited. Bicycles are allowed for use on service roads. All deer, regardless of sex, must be tagged. Tags will be provided by Cape Romain NWR.
• Visit Cape Romain's website at https://www.fws.gov/refuge/cape_romain for a copy of the hunt permit. For additional information, call the Refuge office at 843-928-3264. Hunt permits are available at the Refuge Headquarters Office Monday–Friday and, Wednesday–Saturday at the Sewee Visitor & Environmental Education Center, 5821 Hwy 17 North, Awendaw, SC 29429.