Peggy Watkins paints the eyes first. Always the eyes.
The Charleston-based sport and wildlife painter initiates her creations with the featured animal's eyes. Besides opening a window to the animal's soul, the eyes watch her as she paints, guiding the work's progress.
Watkins develops a relationship with the animals she paints. She has seen many of them in person, photographed them, lived with them in her mind's eye and sketched them before oil ever touches canvas. Her goal is to capture their spirit with color and brush work in a style she calls impressionistic realism. It reveals the essence of a scene while allowing the viewer to imagine their own narrative around it.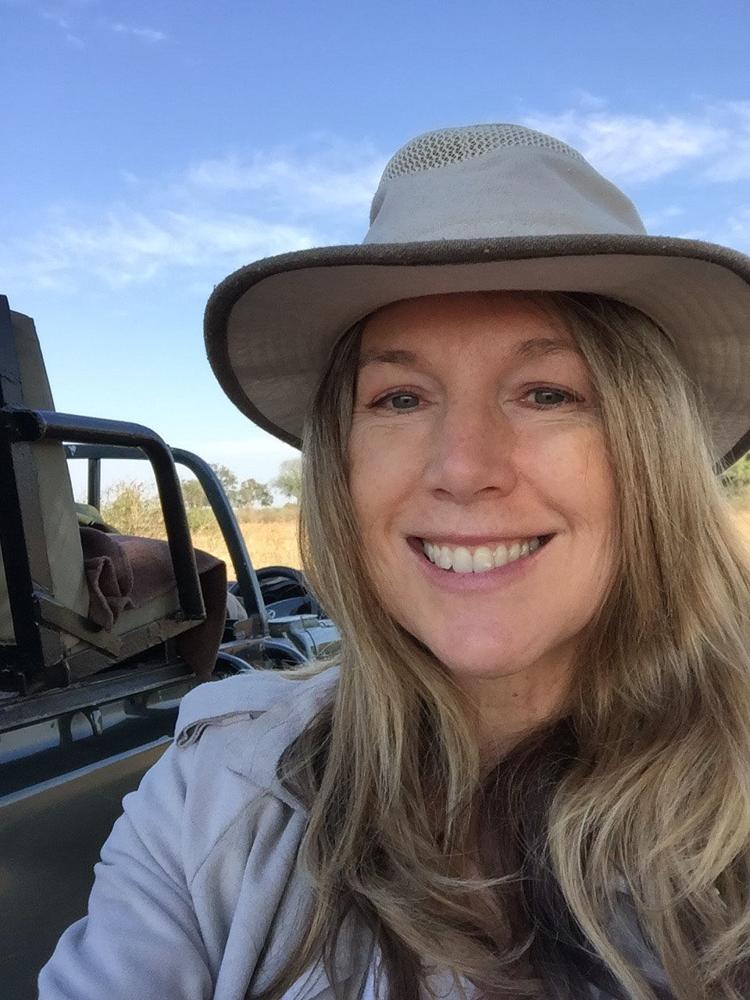 When Peggy Watkins begins a painting, she's only written the framework of her story. She knows exactly what the eyes are going to convey but the details beyond that often evolve as she paints. "It's an element outside yourself guiding you," she says.
The process of painting, of preparing her brushes, of sketching the outline, of adding and subtracting her way to completion – that's what Peggy Watkins loves. The final products, the completed paintings themselves, are for other people to enjoy, to complete the painting's journey and add more characters to the story. "The person looking at it is participating in its creation because they have to fill in the painting with their mind."
Watkins would rather hang other people's paintings in her house because seeing her own work feels to her like looking in a mirror. Her studio sits in a corner of her home, a historic, South of Broad, 1835 single house dotted with art and antique furniture. Her paintings can be seen in Charleston at Sportsman's Gallery on King Street and at galleries in New York, Houston and elsewhere. But her works are most at home at the Southeastern Wildlife Exposition, which pitches its tents in Charleston every February.
SEWE recognized Watkins as its featured artist in 2008, employing in its advertising her iconic depiction of two African lions in contented repose. She sold 32 paintings at that show, capping an amazing journey from accountant to accomplished artist in the span of eight years.
The heart of an artist always beat inside Peggy Watkins. She grew up sketching and painting animals. "I didn't play with dolls," she says, "I played with stuffed animals." Upon embarking on college, her dad encouraged her to earn a finance degree so she could earn a living, which she did for years before visiting SEWE in 2000. That was her artistic epiphany. "The level of skill was mind-blowing," she remembers. "I knew that's what I was supposed to do."
With encouragement from her husband Todd, she took classes at the Atlanta College of Art to learn the finer points of painting, then combined that with her love of the natural world. Today, her paintings often depict the hunting dogs that accompany Peggy and Todd on their quail hunts in Georgia, and wild animals in the South Luangwa National Park in Zambia, outside of which the Watkins own a home and visit often enough to know the lions by name.
Watkins prefers oil because it is the most forgiving medium. It dries slowly enough to allow mistakes to be repainted. It can be thinned and thickened to suit her taste and mixed to fashion the vibrant colors that bring her animals to life. "Nothing is precious," she says. "I'm a different person every day so I can come back" and revisit an idea.
She chooses the frames too, because the right frame, she says, is like the right pair of shoes for an outfit. However she dresses it up, her art is all about touching the heart of the viewer.
"I'm trying to reveal truth in the natural world."