If you were doubting that it's time to get out on the water, you only need to look at the results of fishing tournaments going on near and far. Local anglers have scored big in both freshwater and saltwater tournaments during the past week. Here's a look at some of the highlights:
South Carolina Wahoo Series
Good offshore opportunities led to some outstanding catches last week in the eighth annual South Carolina Wahoo Series. The full leaderboard can be found at scwahooseries.com.
Leading the event in weights posted through Thursday is Team Nervous Water, captained by Steven Lang of Ridgeland and fishing out of Hilton Head, with a 79.5-pound wahoo. Close behind is Team Lost Bills, captained by Bill McKeagle of Conway, with a 76.8-pound catch that was weighed in Georgetown.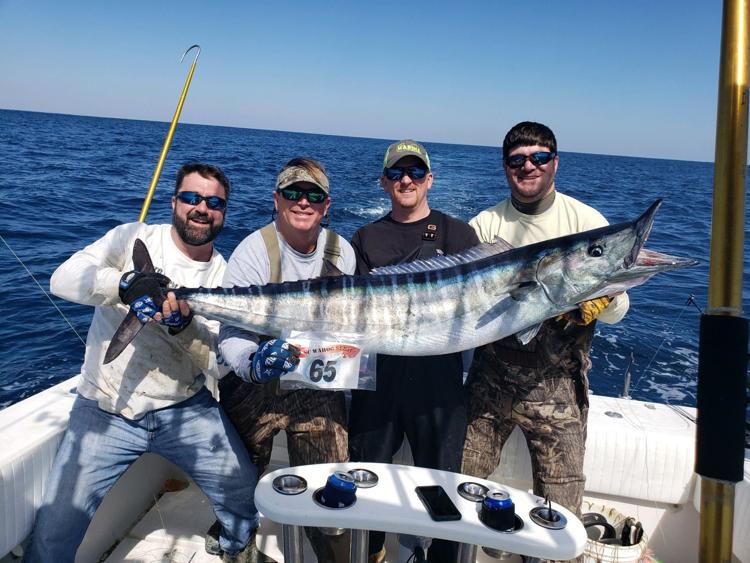 Charleston boats currently have the next two heaviest fish. Team Sea-Scaper, captained by Denis Hensley of Charleston, is fourth overall with a 68.9-pound wahoo. Team Hek Yeah, captained by Robert Reuther of Mount Pleasant, is fifth with a 55.7-pound catch. Gross Tonnage, captained by Gardner McClellan of McClellanville, has a 53.6-pound catch while Swedish Fish, captained by John Abbare of Charleston, has a 52.6-pound wahoo.
"We had three nice days in a row, Thursday, Friday and Saturday (March 7-9) and more than 50 teams took advantage of the weather window," said Capt. Marc Pincus, founder of the South Carolina Wahoo Series.
Boats this year are allowed to choose three fish days between Feb. 8 and April 27 and can weigh one fish each day. The overall champion will be determined by a team's two heaviest fish. Fish can be weighed at Toler's Cove Marina in Mount Pleasant, Hilton Head Harbor and Georgetown Landing.
Sneaking into third place between the two 70-plus pound catches and the two Charleston boats is Team Gunsmoke out of Savannah, the only boat to have weighed two fish with an aggregate total of 66.3 pounds.
Belton angler wins FLW Tour event
FLW Tour pro Brian Latimer of Belton earned his first professional victory and $100,000 with a four-day total of 80 pounds, 15 ounces in the FLW Tour at Lake Seminole (Fla.) presented by Costa. Summerville's Bradford Beavers finished eighth with 55-8 and won $16,500.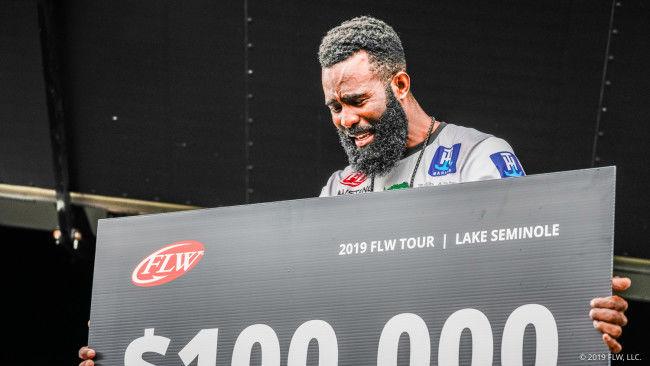 Latimer caught a five-bass limit weighing 21-3 on the final day to overtake Braxton Setzer of Montgomery, Ala., who finished with 78-14 and won $30,200. The total purse for the event was $860,000.
"I have fished for so long, and I always knew that I could do this," an emotional Latimer said on the weigh-in stage. "I didn't do well for a long time. This is not an easy sport. But I knew I could do it and I kept going. All I've ever wanted to do was fish for a living. To win the $100,000 is great, but to finally have my trophy… that is so awesome."
Costas wins BFL title
Lex Costas of Daniel Island caught five bass that weighed 30 pounds, 12 ounces to win the T-H Marine FLW Bass Fishing League South Carolina Division tournament fished on the Santee Cooper lakes out of Summerton. Costas earned $2,993.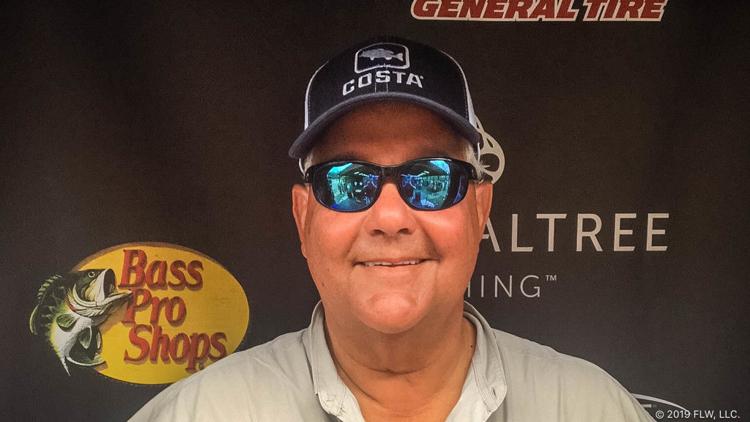 Trailing Costas in the standings were: Steve Thornhill, Pineville, 25-10, $1,807; Ken Ellis, Bowman, 22-14, $931; Casey Warren, Galivants Ferry, 22-12, $652; Brandt Tumberg, Moore, 21-4, $559; Chuck Howard, Elloree, 19-13, $1,062; Robert Clarke III, Pineville, 19-8, $616; Kyle Austin, Ridgeville, 17-9, $419; Ron Brown, Cross, 16-15, $372; and Wade Grooms, Bonneau, 16-12, $326.
Thornhill caught the big bass in the Boater Division, 7-15, worth $310.
Steve Crowley of Inverness, Fla., won the co-angler Division and $1,397 with three bass that weighed 13-8. Matthew Dangerfield notched a ninth-place finish in the Co-Angler Division with 5-7 and won $186. Casey Griffith of Guyton, Ga., won the big fish award with a 10-2 catch that also was good enough for a fourth-place finish.
The top 45 boaters and co-anglers in each BFL region based on points, along with the five winners in each qualifying tournament, earn spots in the BFL Regional Championship that will be fished Oct. 17-19 on the Potomac River in Marbury, Md.