Charleston's fishing community was shocked to learn last summer that the 2018 Fishing for Miracles King Mackerel Tournament would be the last.
The tournament enjoyed a 25-year run in Charleston and in that time raised more than $1 million for the MUSC Children's Hospital and the Coastal Conservation Association of South Carolina.
It was an event the community didn't want to see disappear, and supporters have stepped up to keep it alive, albeit with a new name and date. Friends of tournament founder Dan Muckenfuss have rallied and will put on the Hooked on Miracles tournament on July 13 out of Ripley Light Yacht Club.
Fishing for Miracles began in 1994, the brainchild of Muckenfuss, an avid king mackerel fisherman, and local businessman and offshore fisherman Dennis Lee. Muckenfuss died in 2004 from injuries suffered in a small plane crash while Lee passed away in 2012 following a lengthy illness.
At its peak, Fishing for Miracles drew a record 288 boats, but participation dropped in recent years. The 2018 tournament drew 118 boat teams.
Britt Tooley, a close friend and fishing partner of Muckenfuss, said he and others were surprised when they learned the 2018 tournament was going to be the last Miracles tournament and "we decided we didn't want to let Dan's dream end."
"Dan was a very good friend of mine. Britt was the first one I called and I said we can't let it go," said Alan Richey, who is serving as Hooked on Miracles tournament chair. "I made some calls to the Medical University and they said they would love to keep it going. We changed the name to Hooked on Miracles to get a new identity and decided to make it a one-day tournament."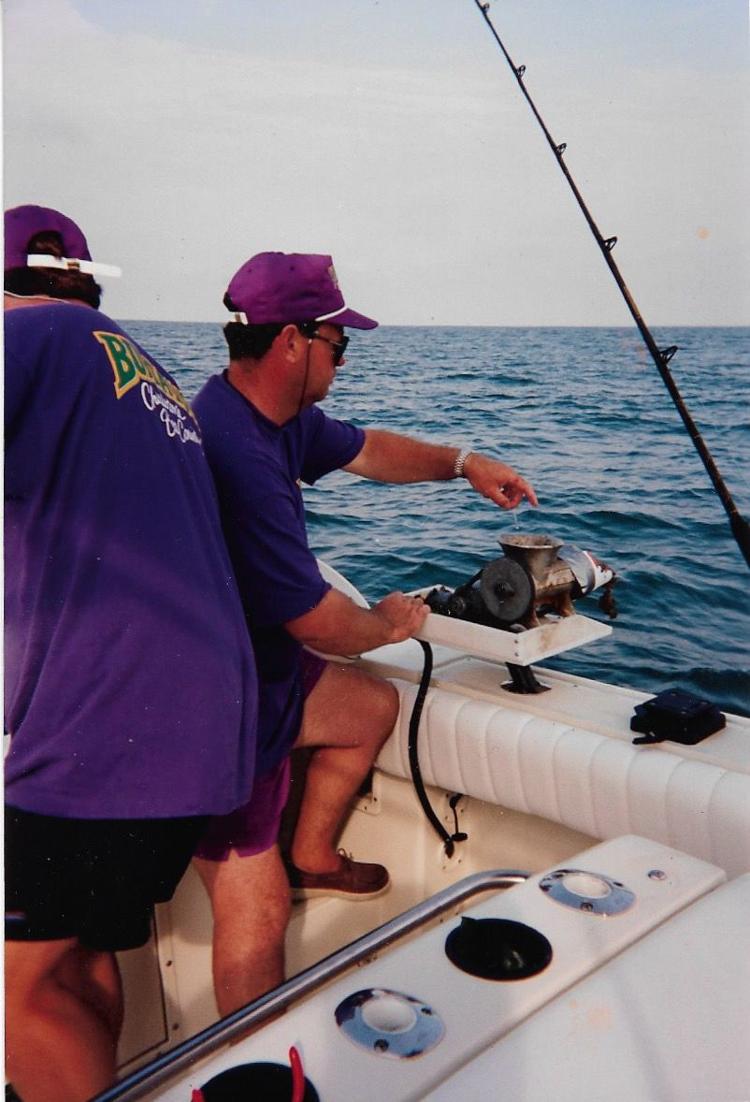 Richey said plans are underway to hold a small event the day prior to the tournament in which they will take children who have been helped by MUSC Children's Hospital and their parents fishing.
"I never fished on the same boat with Dan but we fished right next to each other for years. We (the Knot Guilty fishing team) were a little younger and came on the scene after they were going strong," Richey said.
"They took the Knot Guilty fishing team under their wing and taught us what to do. They knew they could share secrets and we would never let them out of the bag. Dan actually sponsored us one year when we won the Southern Kingfish Association Division 3."
The Fishing for Miracles tournament was held in mid-August but Richey said they opted for a July date to get away from the opening of school and deer season, which often coincided with the tournament. Another event, the Carolina Kingfish Classic, has stepped in and taken the August dates and will hold its inaugural tournament Aug. 15-17 out of Charleston Harbor Resort and Marina.
Hooked on Miracles is one of four events that are part of the inaugural Palmetto Kingfish Tour. Other tournaments are the Lowcountry Open that will be held June 29 in Charleston, the James Island Yacht Club King Mackerel Tournament which is scheduled July 27 and the Marlin Quay King Mackerel Shootout set for Sept. 7.
The Palmetto Kingfish Tour is modeled after a couple of tours in North Carolina and will feature a championship that will be fished Sept. 27-28.
Boat teams that want to participate in the Palmetto Kingfish Tour Championship must register (mandatory $500 for Level 1) by June 1 and participate in at least two of the four events that comprise the Tour. They also can participate in optional Level 2 ($1,500) or Level 3 ($3,000).
"We could have a $300,000 to $400,000 purse the first year. It's up to the anglers," said Ty Holland, who is tournament director for both the Lowcountry Open and the Palmetto Kingfish Tour. Holland added that they hoped to have at least 100 boat teams enter. There is no entry fee for the championship.