Two respected WWE veterans were among more than a dozen names released in the company's latest round of "cost-cutting" moves.
Longtime employees and trusted mentors William Regal (Darren Matthews) and Road Dogg (Brian James) were both on a list that targeted the company's NXT division. The cuts took aim at a staff that was largely put together by Paul "Triple H" Levesque, who reportedly was not happy with the release of his hires.
The releases, though, were yet another sign that the brand is continuing to move in a different direction.
NXT underwent its NXT 2.0 reboot in September, with a new emphasis on homegrown talent trained at the WWE Performance Center in Florida.
The most surprising name among those released was Regal, a close friend of Levesque and a driving force behind the early success of WWE's developmental brand.
Regal, 53, also has been a Hall of Fame-caliber performer for more than three decades, sharing the ring with many of the world's most iconic performers, ranging from Big Daddy and Giant Haystacks in Britain, to Antonio Inoki and Great Muta in Japan, to Hulk Hogan, Ric Flair, The Rock and Steve Austin in North America.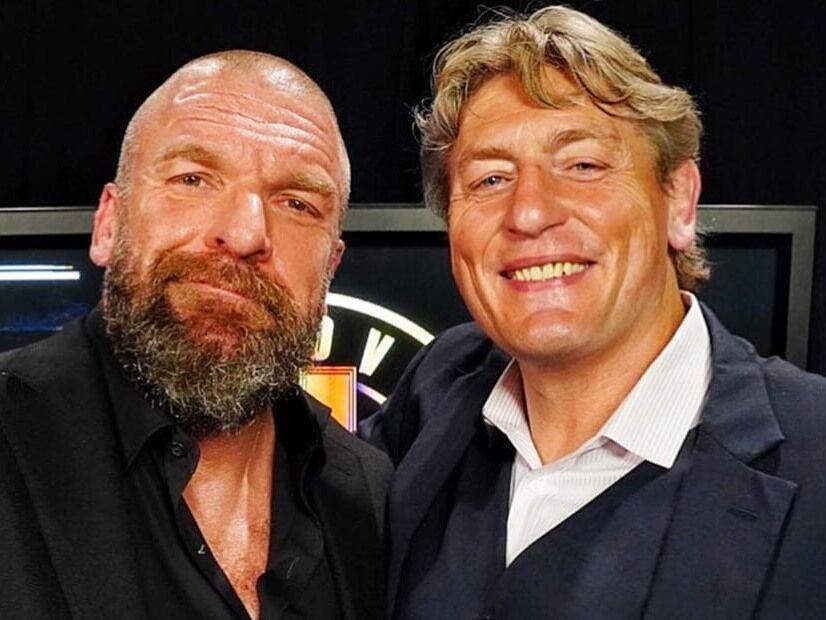 Regal held a number of titles during his lengthy tenure with WWE, and most recently had worked as a scout for NXT and had served as the brand's general manager, a role he stepped down from last June.
Regal, who started his career at age 15, had held the Intercontinental title twice, the European title four times, the WWF hardcore title five times, and the company's world tag-team title on four occasions with Lance Storm (twice), Eugene and Tajiri. He was King of the Ring in 2008. Between 1993 and 1997, Regal enjoyed four WCW world television championship reigns.
James, 52, son of the late Bob Armstrong (Bob James), has a WWE history dating back to the D-Generation X days with Triple H (Levesque) and with Billy Gunn (Kip Sopp) as The New Age Outlaws during the company's Attitude Era.
James was part of WWE's creative team when Levesque brought him to NXT to help with young talent there. He was working as a promo and character development coach at the WWE Performance Center before his release.
"With the continued evolution of NXT 2.0, we've decided to part ways with some of the staff based in our Performance Center. We thank them for their many contributions throughout the years and wish them the best," WWE said in a statement.
No hard feelings from Regal, though, noting on Twitter that he had worked there for 21 years and credited them with saving his life.
"Thank you to WWE for a wonderful 21-year run," he wrote. "You gave a lad who was happy and in wonderland wrestling on a carnival have a charmed life for 21 years. No complaints and please no one waste time replying as I won't have a bad word said against the company. I will add that WWE saved my life in 1999 when they didn't need to, kept my family fed and took me all around the world. You have my gratitude forever. You allowed me to live a charmed life."
Like Regal, James took his release in stride.
"I know it would be sexier if I had resentments towards WWENXT/WWE but like (Regal), I am thankful for the last decade of learning/employment! They also saved my life and gave me a second chance!"
Later posting an update on Facebook, James wrote, "Guys, I'm doing well and I thank you for all the love. I'm gonna take a few days for myself and process this. God is still on the throne and will provide. It's just business!"
Others released earlier this month include Samoa Joe (Nuufolau Joel Seanoa), Scott Armstrong (Scott James), Dave Kapoor (Ranjin Singh), Gabe Sapolsky, Timothy Thatcher, Danny Burch, Hideki Suzuki, Cathy Corino (former wrestler Allison Danger and sister of Steve Corino), George Carroll, Ryan Katz and Chris Guy (Ace Steel).
Critical of cuts
Regal, who has been with WWE for more than two decades, was a key player in the growth of the company's developmental system, serving as a coach, talent scout and a believable figure of authority as on-air general manager.
Former WWE commentator and interviewer Renee Paquette (aka Rene Young), wife of AEW star Jon Moxley (Jonathan Good), was sharply critical of the Blackpool, England, native's release in an appearance on Busted Open Radio.
"I just can't get over the fact that William Regal has been let go by WWE. It just kills me, I can't wrap my head around what the thought process was of not having William Regal be a part of any wrestling promotion. When you think of the respect that comes from William Regal, you think of the history, and the knowledge, and all of the things that sum up William Regal as a wrestler as a mentor on the creative side. Even just having him in the GM position. He brings so much to the table.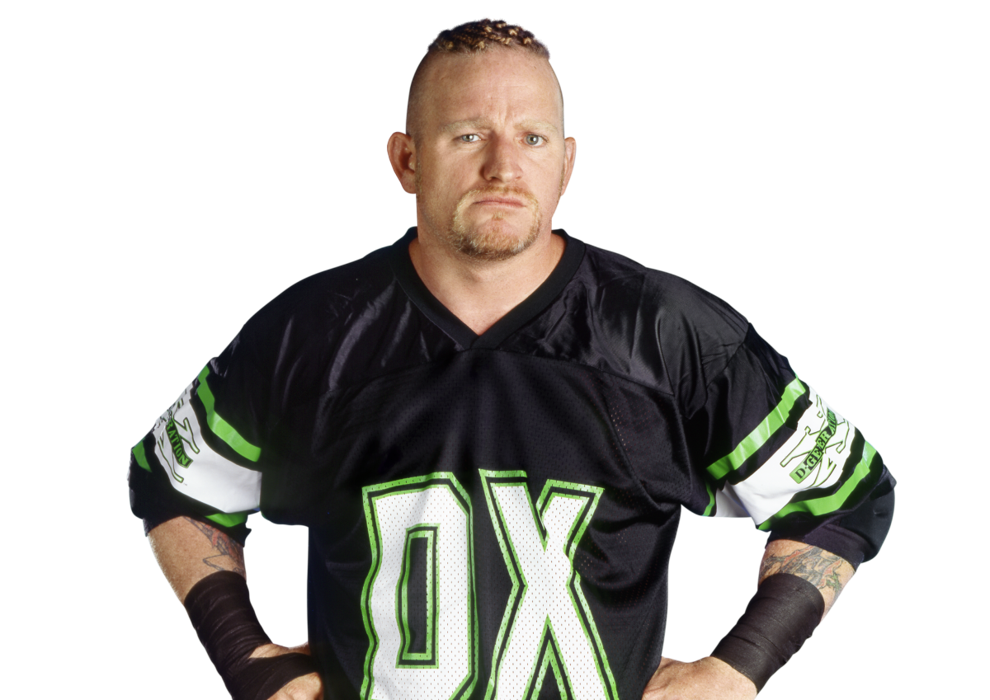 "It's upsetting, it's really upsetting and it bums me out, I mean, I know William Regal will land somewhere happily and will be able to put his services to good use somewhere. And I can't wait to see what this is. Maybe he doesn't, maybe he just wants to hang out. I don't know what William Regal's going to do. But I think someone that was one of the cornerstones of NXT, and I think maybe part of what's happened here, you know, looking at what those cornerstones are of what has been NXT as we move forward on NXT 2.0."
"Eternally grateful that Regal gave me a chance when I was nothing. I owe so much to him," tweeted Raw women's champion Becky Lynch.
"If it wasn't for William Regal, a lot of your favorite guys wouldn't be on television," tweeted Johnny Gargano. "He got so many of us 'indie guys' an opportunity. He will never take credit for that, but he deserves his flowers for helping and molding this generation of wrestlers."
Sweeping changes
The PWInsider website recently reported that under the restructuring of the NXT brand, the creative team will no longer operate independently of the main roster's creative teams, marking a dramatic shift from the "black and gold" era that was Levesque's personal pet project.
For now, according to the report, NXT creative will directly report to longtime booker Bruce Prichard and Christine Lubrano, much like how both Raw and Smackdown's creative teams operate.
Johnny Russo, who has been with WWE since 2011 and has served as NXT lead writer since last July, will be leading the NXT writing team under the direction of Prichard and Lubrano.
Dewey Foley, son of WWE Hall of Famer Mick Foley, and Anthony Golden Jr. will remain with the NXT creative team.
Internal changes, though, reportedly are ongoing and another overhaul is expected. The releases marked the latest blow to the cutting-edge product Levesque had built.
With Levesque's power seemingly diminished, not in small part due to NXT losing its Wednesday night battle with AEW Dynamite, Jim Cornette on a recent podcast addressed the theory that WWE owner Vince McMahon might be attempting to erase The Game's legacy.
"He ain't thinking about that, he's thinking about business … He doesn't think about anybody's legacy. Vince is going with what (WWE President and Chief Revenue Officer) Nick Khan is saying."
Levesque, one of the architects of the original NXT and McMahon's son-in-law, has been sidelined while recovering from a September surgery that followed what WWE described as a "cardiac event" stemming from a genetic heart issue.
Firing line
Sixteen-time WWE champ John Cena recently addressed the WWE cuts on Sirius XM's Rich Eisen show.
"I was brought up in bi-annual cuts and it happened all the time, and I just think WWE went through such a long period of not releasing anybody and now they're kind of getting back into that rhythm again, that it is a very abrupt shift to somebody who's not familiar with that and I do. My heart goes out to everybody who has to get that sad news because that's a tough conversation to have."
A number of readers lamented the head-scratching decision to release the latest group. At least Regal, with his years in the business, wealth of knowledge and loyalty to WWE, deserved better, many contend.
"Sounds like it is closing shop or is more into evolving for the college athletes who are getting a NIL deal with them," posted Joshua Giordano-Silliman of Charleston.
"After all Regal did for the company and see ya," lamented Tom Sowell of Pamplico.
"What these people have done for the business, they deserve better," wrote Dave Westwood of Downingtown, Pa.
"The tension in the HHH/McMahon home has to be something at times," joked Evan Ginzburg of Queens, N.Y.
"Who is left to coach the kids? Regal is the main one that surprises me, he truly knew every aspect," posted Kyle Rosser of Altavista, Va.
Mat great Les Thatcher summed it up this way:
"Basically they released mostly 'pro wrestling' people in ring as well as behind the scenes! The hiring of song and dance instructors can't be far behind!"
More than a dozen NXT performers had been released in November, including Karrion Kross, Keith Lee, Nia Jax, Eva Marie, Harry Smith, Franky Monet (aka Taya Valkyrie), Ember Moon, Hit Row's B-Fab, Scarlett Bordeaux, Gran Metalik, Mia Yim, Oney Lorcan and Lince Dorado.
WWE cut more than 80 performers in 2021.
Reach Mike Mooneyham at bymikemooneyham@gmail.com, or follow him on Twitter at @ByMikeMooneyham and on Facebook at Facebook.com/MikeMooneyham. His latest book — "Final Bell" — is now available at https://evepostbooks.com and on Amazon.com
Did you know …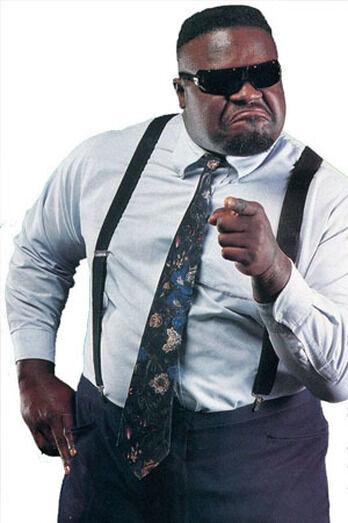 After spending time in the early 1990s with World Championship Wrestling (WCW) and creating a buzz as a heel enforcer/bodyguard character called Mr. Hughes, Curtis Hughes took essentially the same gimmick to the WWF in 1993. But it proved to be only a stormy four-month run. Nevertheless, Hughes received quite an initial push, given the perception of him as a prospective main-eventer. There were victories over Tito Santana, Bob Backlund and Jim Duggan before Hughes was extended higher-profile opportunities against Randy Savage, Bret Hart and a major program versus The Undertaker. However, the arrangement didn't work out, and Mr. Hughes was fired abruptly that August.
— Kenneth Mihalik, a retired educator living in Charleston, can be reached on Twitter @HoldBackTheNite
Were you there?
Atlanta was a hotbed for wrestling action through the "territorial" decades. Georgia Championship Wrestling also enjoyed tremendous national popularity by airing on the widely viewed WTBS SuperStation in the 1970s and 80s. However, 1983 was a tumultuous year for promoter Jim Barnett. He sold most of his shares in the company late that year to a group consisting of Jack and Jerry Brisco, Paul Jones and Ole Anderson – the match booker at the time. The promotion was running several shows per month then, drawing well. On July 31, 1983, a memorable card at the Omni featured a mix of legends along with a glimpse of the fine young stars in the National Wrestling Alliance (NWA).
A few top performers normally found in Jim Crockett Promotions (JCP) came to fulfill key roles for this particular evening. Roddy Piper appeared in the main event, earning a disqualification victory over equally volatile Buzz Sawyer. Sawyer was coming off a Texas death match victory just weeks prior versus Tommy Rich. Rich, in turn, won by disqualification against "Wild" Bill Irwin. Sawyer's brother, Brett Wayne, battled National TV titleholder Ronnie Garvin to a draw. Fan favorite Pez Whatley boosted his stock considerably by upsetting well-established Greg Valentine. Valentine and Piper squared off on multiple occasions during '83 for JCP. Another crowd-pleasing hero, Mr. Wrestling II, beat The Iron Sheik. The original Mr. Wrestling (Tim Woods), winding down a successful career, overcame Montreal native and mid-card talent Joe Lightfoot.
Additionally, several of Eddie Sharkey's trainees from the Midwest made their mark too. The colorful Road Warriors – Hawk and Animal (aka The Legion of Doom) – downed the Brisco Brothers in tag-team action. Another developing talent, Rick Rood (soon modified to Rick Rude), defeated veteran Pat Rose in the opener. Approximately 9,000 fans attended the festivities.
— Kenneth Mihalik, a retired educator living in Charleston, can be reached on Twitter @HoldBackTheNite
Photo of the Week