Isn't it amazing how one decision can affect so many lives?
"God has always had a hand in the right places," says Thaddeus Bullard. If that wasn't the case, he adds, "We probably wouldn't be having this conversation today."
Bullard, better known in the sports entertainment world as WWE superstar Titus O'Neil, means that literally.
The 40-year-old former University of Florida football player-turned-pro wrestler tells the story of a mother who was raped at the age of 11, pressured by her family to have an abortion, but refused and gave birth at the age of 12.
"She was driven from St. Augustine to Boynton Beach, Fla., to have an abortion. She decided she wasn't going to do it," says Bullard. Her mother told her to pack her bags when she got back home and leave.
The parents of a classmate in the sixth grade took them in, while Bullard's mom — not even a teenager herself — did the best she could raising an infant child.
Growing up in a project, without a male role model and with a young mother, young Thad Bullard's future looked bleak. he was underperforming in school and bullied by classmates. There was little money in the household.
"We struggled," recalls Bullard, one of four children. "I grew up in the project, in government housing with government assistance. Got bullied a lot. Wore high-water pants and shoes that were torn. I'd get into fights and my glasses would get broken, and because my mom didn't have money to replace them, I'd walk around with taped glasses. My nickname was 'Eyes' for a while, so I stopped wearing my glasses."
Encouragement also was in short supply; young Thad was told that he'd be dead or in jail by the time he was 16 years old.
Fortunately, the story doesn't end there. Spending five years at the Florida Sheriffs Boys Ranch, Bullard learned that there was another way, a better one, and that people actually cared.
"I was supposed to stay there for 18 months, but I ended up staying there for five years," he says. "There was a point when I was 12 years old, when I first got to the Boys Ranch, I had gotten into so many fights and was just a disruptive force there. They were actually ready to discharge me."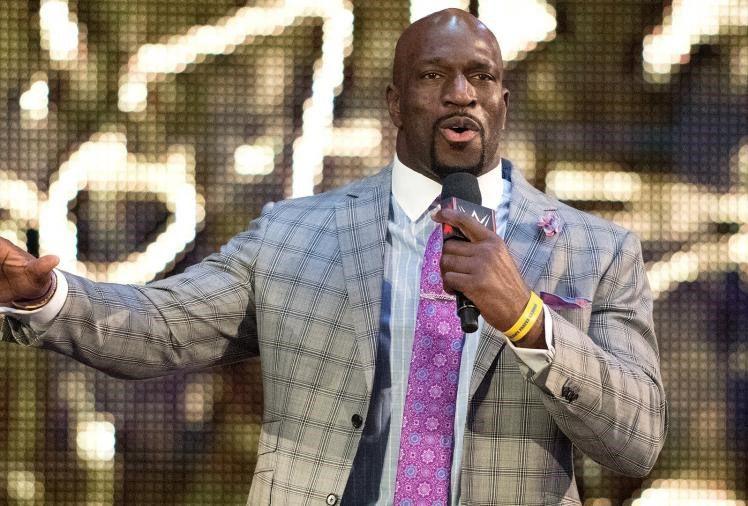 But love changed all that.
"At 12 years old, someone there told me two things that stuck with me all the way through," says Bullard.
Those words came from Pat Monogue, the ranch's former regional director, who told the youngster that he loved him and believed in him.
"Nobody had ever said those two things together," says Bullard. "People had said they loved me, but they'd turn right around and cuss me out or abuse me in one way or the other. But to say that he believed in me … nobody had ever told me that. Everybody told me I was too dumb to go to college. I wasn't going to make it out of high school. I was too uncoordinated to play sports. In one sitting, he redirected everything people had ever told me up to that point."
A few years later, with a renewed focus and commitment to school and sports, Thad Bullard earned a scholarship to the University of Florida. He would later parlay his college success into a brief career in the Arena Football League, playing from 2003-07 with the Carolina Cobras, Las Vegas Gladiators, Utah Blaze and Tampa Bay Storm.
His real story, though, was just beginning. His life has been nothing short of a blessing.
"I tell people all the time. I'm really not supposed to be here. If my mom hadn't jumped out of that car in Boynton Beach, Fla., and run into the hospital and had me three weeks later, just think how different things might be now. But because of her sacrifice almost 40 years ago, thousands of people will be first-generation college students. Families have been impacted in a great way because of what my mom did. Her son was going to live, and if she had to struggle, she would just have to struggle."
Mother and son have remained close over the years.
"Because of the age difference, we're more like brother and sister than mother and son. I get on her nerves and she gets on mine," he jokes.
Man of character
Bullard, who is now 40, can be seen every week on Monday Night Raw and at live events at some of the biggest venues in the world. As World Wrestling Entertainment superstar Titus O'Neil, he even has his own brand which he has labeled "Titus Worldwide," a group that includes fellow WWE performers Apollo and Dana Brooke.
But pro wrestling, the gentle giant is quick to note, doesn't define who he is.
"What I do for a living is not who I am for a living. I feel that way pretty much about everything I've ever done. I want to ultimately be the best man of character that I can possibly be. It was men and women of character who helped get me in the position that I'm in. Not just as a WWE superstar, but also as a father, as a mentor, as an educator, as a son."
Behind the scenes, and with much less exposure, Bullard might also be seen treating a homeless group to a good meal at an upscale restaurant, taking hundreds of disadvantaged kids to a movie, or merely encouraging children that they, too, can achieve greatness.
"It's always been my understanding that when you're blessed enough to be taken out of a situation that not's so great and put into a better situation, you try to duplicate that for others. That's what I do. I try to duplicate the efforts and the kind gestures that were done for me at a time when people invested in me who had nothing to gain in return."
Bullard, a devout Christian, has done that and more. His purpose on Earth, he says, is to change as many lives as he possibly can, because his life was changed by other people.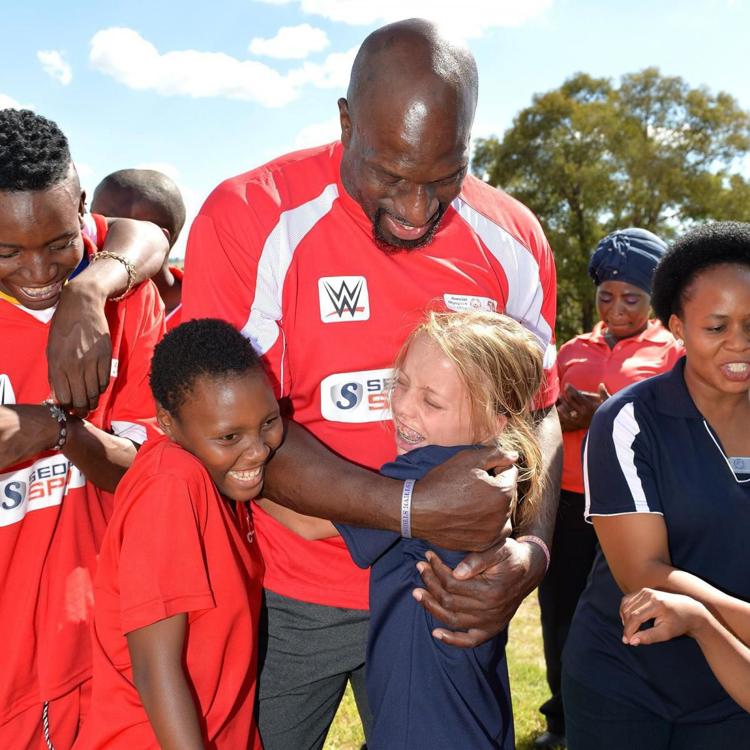 More than an athlete or sports entertainer, Bullard is a philanthropist who has worked tirelessly to improve the lives of those less fortunate. And while he appreciates the platform WWE has given him, in reality he has been doing that long before he got into the wrestling business 10 years ago.
"The platform that I have within WWE definitely allows me to broaden what I've already done," says Bullard. "But I'd be doing stuff in my community whether I was a WWE superstar or not. I did tremendous things in Gainesville when I was at the University of Florida. There are programs that I started when I was in college as vice president of the student body that are still going today."
Bullard also has long been actively involved with WWE's many community and charity initiatives, including his work with the Be a STAR anti-bullying initiative in conjunction with the Creative Coalition, the Special Olympics, the Fatherhood.gov campaign, Hire Heroes USA and Susan G. Komen.
"I like to say that WWE, for me, has been a win-win situation because I think there are a lot of stereotypes that come with professional wrestling, and I'm completely opposite of that. I think a lot of superstars that are on our roster now are that way as well. They come from different backgrounds, they bring different things to the table, but at the end of the day we're all committed to the same thing. And that's to put smiles on people's faces."
Bullard — as Titus O'Neil — will be doing just that as part of a WWE "Road to Wrestlemania" event on March 31 at the North Charleston Coliseum when he teams with Apollo to challenge The Bar (Cesaro and Sheamus) for the Raw tag-team title.
"I love coming to Charleston," says the 6-5, 270-pound powerhouse, formerly one half of the WWE tag-team champions with Darren Young as The Prime Time Players. "The food and restaurants there are great."
Making a difference
Bullard went on to win two national titles as a defensive lineman for the University of Florida, where legendary coach Steve Spurrier un-retired his No. 11 jersey for Bullard to wear.
"It was great," the Parade All-American said of playing for Spurrier. "Won a couple championships under him, and more importantly had an opportunity to get my college education."
Bullard also served as vice president of the student body during his time there, and years later would be inducted into the school's Hall of Fame.
Bullard is still close to the university. In June the school will host a dinner honoring him and raising scholarship money through his name.
Ten years ago Bullard and close friend Ricky Sailor teamed up to form Tampa-area nonprofit Unsigned Preps to help local high school students reach their potential.
"We've helped more 380 kids go to college with about $30 million in scholarships."
Bullard also is president of "Embracing a Legacy" foundation that includes music and robotic programs. He also has raised millions of dollars in the Tampa Bay area through the United Way as well as Metropolitan Ministries, which helps people become more self-sufficient by hiring them, educating them and housing them.
In January he received an award from the Martin Luther King Jr. Foundation of Tampa. In February he received an NAACP award.
In addition to being active in the Ad Council's Fatherhood campaign, Bullard also has won the PUSH Coalition's prestigious 2014 Humanitarian & Community Service Award, which recognizes his significant contributions to the sports industry and charitable efforts both locally and globally.
Promoting fatherhood
What motivates Thad Bullard?
"I just love people," he answers. "People from all walks of life showed me love and provided for me when they literally had nothing to gain in return. From the gay white English teacher that made sure I got to class on time and got my homework done, to my high school football coach and numerous mentors along the way, classmates and teammates who helped me become the man that I am today."
One of Bullard's greatest accomplishments is something that he never had the chance to experience. As a young man, he decided that when he grew up, he wanted to be a father.
So it was no surprise when the Tampa resident won the 2015 MEGA Celebrity Dad of the Year award. His commitment to fatherhood is readily apparent when he talks about his two sons, Titus (13) and Thaddeus Jr. (TJ), 11.
"My oldest son plays everything. He's a tremendous athlete, and so is my youngest. He likes basketball and football the most. Both are High Honor Roll students. Great kids. My oldest is the vice president of the student body at his school and very involved. Just two awesome young men that get it and understand."
A member of the National Responsible Fatherhood Clearinghouse, Bullard strives to be a role model in the lives of his children as well as others. Being a public figure makes that responsibility even more paramount.
"I don't like the celebrity aspect of what I do. Anybody can be a celebrity going out and doing something stupid and wanting to be trending and stuff like that," says Bullard. "Humility and dignity is at the top of our way of operating. My kids and I have fun, laugh a lot, and joke on each other a lot. We travel together and do a lot of really cool things. They live a life that I definitely never got a chance to live as a kid."
That life started 40 years ago with Bullard's mother making an unselfish decision. It was a decision that allowed him to have a life. Helped and mentored by others, Bullard says each day presents an opportunity to return the favor for others. He is blunt in his message at the schools he visits.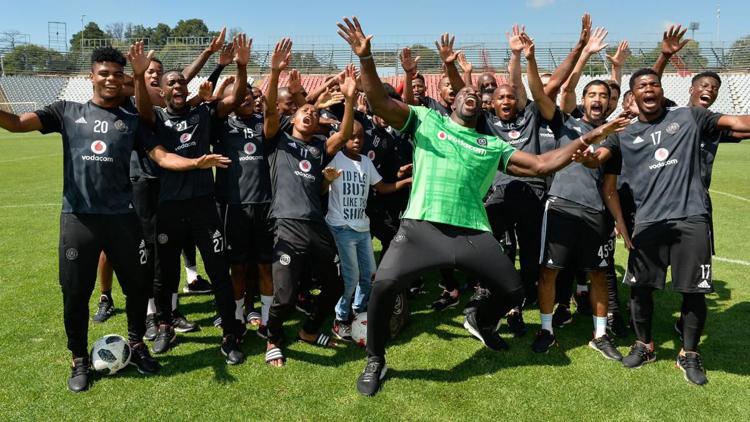 "I usually share my story. I am the product of a rape. My mother was raped. She had me at 12 years old. It's a lot to handle right out of the gate. But it also humanizes me. It takes me out of the superstar role. It's like, 'Oh my, he's just like me.' And I talk about my struggles growing up."
He also relates to many of those same kids he shares his story with. There are three rules, he says, that he tries to live by and that his own children live by in their house.
"Rule No. 1 is love and respect everybody you come in contact with. You may not like them, you may not agree with them, but you love them and you respect them. Rule No. 2 is to not use the word 'can't.' I was told my whole life what I can't do and what I won't do. It's all been proven to be a lie. And rule No. 3 is to always be your best. As long as you know you've done your best, you or anyone else will never be disappointed."
Investing in kids
As part of the Black Panther Challenge, a social media initiative aimed at bringing children of color to the theater to see Marvel's "Black Panther," Bullard recently took more than 2,000 kids to watch the King of Wakanda in action on the big screen for free.
"I never saw a superhero that looked like me on television growing up," Bullard told a Tampa news station. "So for Marvel to do this for the first time it's ever been done, where it's actually an all-minority cast, it's an historic event."
"I'm 40 years old and I've never seen a Marvel character that looked like me, as an African-American male," he added.
His initial goal was 200 kids. He has easily eclipsed that mark, and with another viewing scheduled, "I'll easily beat 3,000," he says.
Bullard also recently got a chance to visit South Africa ahead of a WWE tour in April that will include live events in Cape Town, Pretoria and Johannesburg. He captained a Play Unified football team against South Africa's Mark Fish's Play Unified team at Unity College Special Needs School to show his support for the global social inclusion movement.
"I love South Africa. I visited the Nelson Mandela Memorial, stood at the top of Table Mountain, which overlooks Cape Town, got a chance to captain a team for a Special Olympics event, and I got to induct a professional soccer team into Titus Worldwide with the Orlando Pirates. Ate a lot of really good food and met a lot of really great people. It was very welcoming over there. Those people are awesome."
In between media appearances to promote WWE's upcoming events in South Africa on April 18-21, Bullard met with the Premier Soccer League team at Rand Stadium, and even led the players out as they chanted their way on the field for practice.
Road to Wrestlemania
WWE rolls into town one week before Wrestlemania with a show at the North Charleston Coliseum on March 31.
The lineup includes Roman Reigns vs. Elias; Braun Strowman vs. Kane; Matt Hardy vs. Bray Wyatt; Seth Rollins vs. Finn Balor; Titus Worldwide (Titus O'Neil and Apollo) vs. The Bar (Cesaro and Sheamus) for the Raw tag-team title; plus 2018 women's Royal Rumble winner Asuka, Sasha Banks and more.
Tickets start at $15 (plus applicable fees) and are available online at Ticketmaster.com, in person at the North Charleston Coliseum Advance Ticket Office, or charge by phone at 1-800-745-3000.
Reach Mike Mooneyham at bymikemooneyham@gmail.com, or follow him on Twitter at @ByMikeMooneyham and on Facebook at Facebook.com/MikeMooneyham.