EDITOR'S NOTE: This is the latest in an occasional series that looks back at some of the wrestling greats of yesteryear who helped paved the way for those who followed.
Tom Billington, better known as The Dynamite Kid, was a trailblazer in the wrestling business.
A pioneering, innovative performer whose high-flying and high-risk style paved the way for a future generation of undersized but talented wrestlers, Dynamite Kid was regarded during his heyday as one of the greatest workers in the world.
But the success he always craved came with a high price. His tragic story was featured on the midseason finale of the critically acclaimed "Dark Side of the Ring" series on Viceland.
Like other similar episodes, Tom Billington's story has a tragic ending.
His explosiveness in the ring made him a breakout star. "He was the beginning of the modern style of pro wrestling," said Wrestling Observer Newsletter editor Dave Meltzer. "(But) telling that story is a sad story, not a happy story. You don't have that happy ending."
Billington's small stature was a handicap during an era where big men were the order of the day.
"Tommy found himself in the land of giants," Mick Foley said in the Viceland piece. "The way to stand out was to make his style more realistic, harder hitting than anyone else's."
Billington did just that, pushing the limits of his body in order to compete at the top. Steroid abuse and an increasing dependence on painkillers would eventually exact a heavy physical and mental toll.
"That's the willingness to sacrifice for the sake of the art … which Tommy took to an extreme," said Foley. "He destroyed his body young," added Meltzer.
In tremendous pain during the end of his career, Billington spiraled out of control. "His home and work life had become increasingly volatile," said Chris Jericho, narrator of the piece.
"He sacrificed his body and his family – everything – for wrestling," lamented the former Michelle Billington, Dynamite's first wife, who described harrowing experiences with her late husband, who died in 2018 at the age of 60.
Including one, she related, where Billington grabbed her by the hair and dragged her across the room after she had served him with divorce papers and asked him to leave.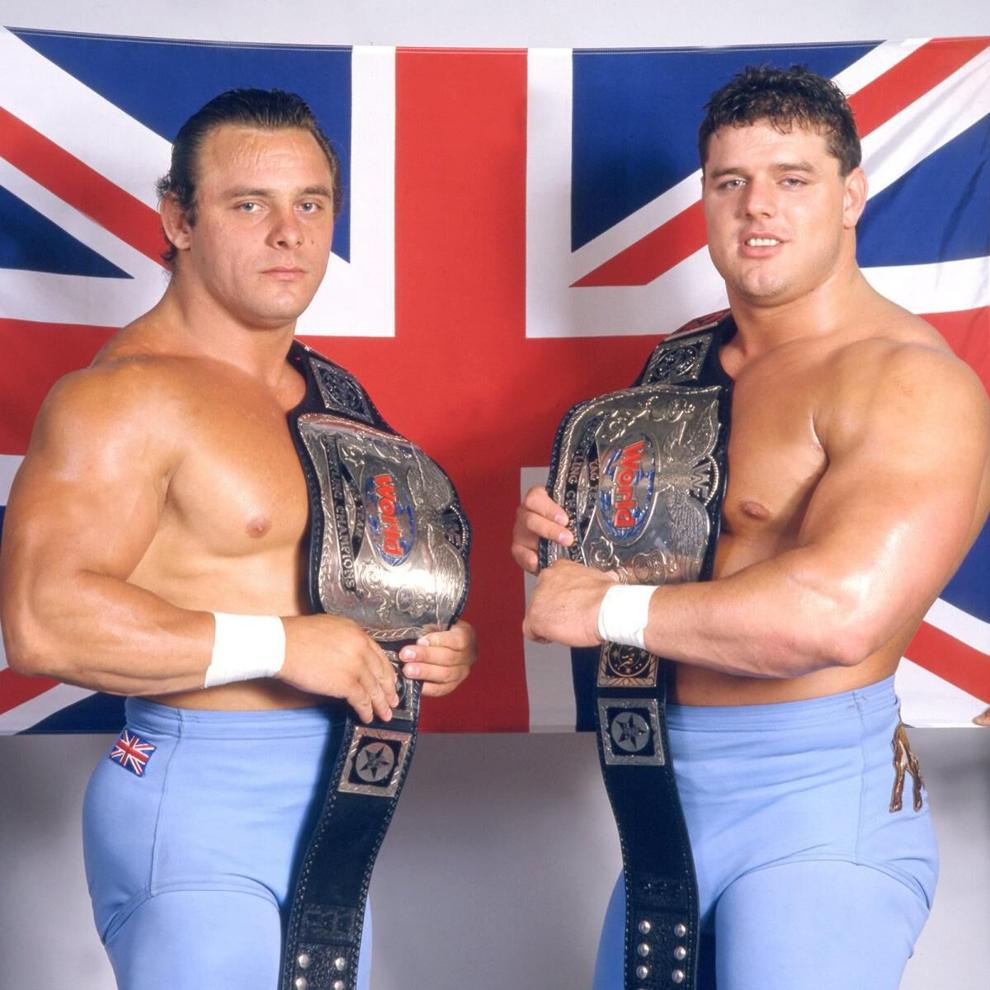 Billington held her at gunpoint and threatened to kill her in front of their two children if she didn't leave the house within 15 minutes.
"I was calling his bluff," she later related. "I was like, 'Nope, you're not blowing my head off.' If you're not going to leave, I'm calling the police. I called the police and said my husband is threatening to blow my head off. And I'm pregnant and I have children."
Michelle, though, ended up packing her bags and taking the children to Bret and older sister Julie Hart's house.
"She was terrified that he was going to come and do who knows what to her or any of us," her sister related. "His head space was not good at that time."
Michelle's frightening experiences would remain a family secret until a media frenzy in 2007 that was sparked by the Chris Benoit tragedy. A CNN expose focused on domestic violence perpetrated by wrestlers. Benoit, 40, whose idol was The Dynamite Kid, killed his wife, 43-year-old Nancy, his seven-year-old son Daniel and then himself.
Michelle, who would detail her personal experiences in the CNN interview, didn't tell her children about their father until a night before the interview.
'Out of control'
Billington left his family in Calgary behind and returned to England in 1991. Shortly afterward, Michelle gave birth to their third child, an event she now says "saved my life … I believed he saved all our lives. That kid has been a blessing since the day he was born."
"I really believed that Tom would come and see his baby. And thank God he didn't. In the end I think he manned up and let us be. I think he knew there was something wrong with him. He wasn't the same person. This violence was out of control. I don't think he had control of it anymore."
A comeback match in Japan five years after his retirement in 1996 would only tarnish his reputation.
"The comeback match was real sad. He looked like a shell of The Dynamite Kid," said Meltzer.
In 1997, with too much scar tissue to operate, he lost use of his left leg. A virtual recluse, he later would suffer a series of heart problems and a stroke.
The man once hailed as "the greatest worker in the world" died on Dec. 5, 2018. It was his 60th birthday.
Billington never returned to Canada.
"I felt so sad for him," said Michelle. "Of course, I still loved him. You get married and have children. I still love him. I just didn't love what was going on."
Toll on body
Billington's matches with Tiger Mask in Japan and brother-in-law Bret Hart in Canada are legendary and have stood the test of time.
But while he helped revolutionize the business, he would eventually fall victim to it. Before his 40th birthday, Billington was told he would be in a wheelchair for life.
Years of working such a physical style, taking a brutal pounding in the ring, and abusing steroids took a toll on Billington's body. He injected huge dosages of horse steroids to enhance his physique, was left paralyzed from the waist down and confined to a wheelchair after a career of soothing the pain with pills and drugs.
"Technically brilliant and wildly aggressive" was how WWE described his style, which consisted of debilitating staples such as snap-suplexes and diving headbutts. Cutting edge and ahead of his time, Dynamite Kid was an acrobatic high-flyer who thrilled crowds with high-risk moves and big bumps, a hard-hitting style that would eventually be adopted by future WWE stars.
Although he was told his career was over in 1986 after breaking his back during a match at New York's Madison Square Garden, Billington continued to wrestle for five more years. By then, though, he was in increasing pain.
Exceptional talent
For the last 15 years of his life, the Lancashire-born Billington was confined to a wheelchair and living on government assistance in his native England.
Once an international celebrity and bona fide WWE superstar, one of the most innovative and influential light heavyweights to ever step into the ring, Billington now had little to show for it, his life a cautionary tale.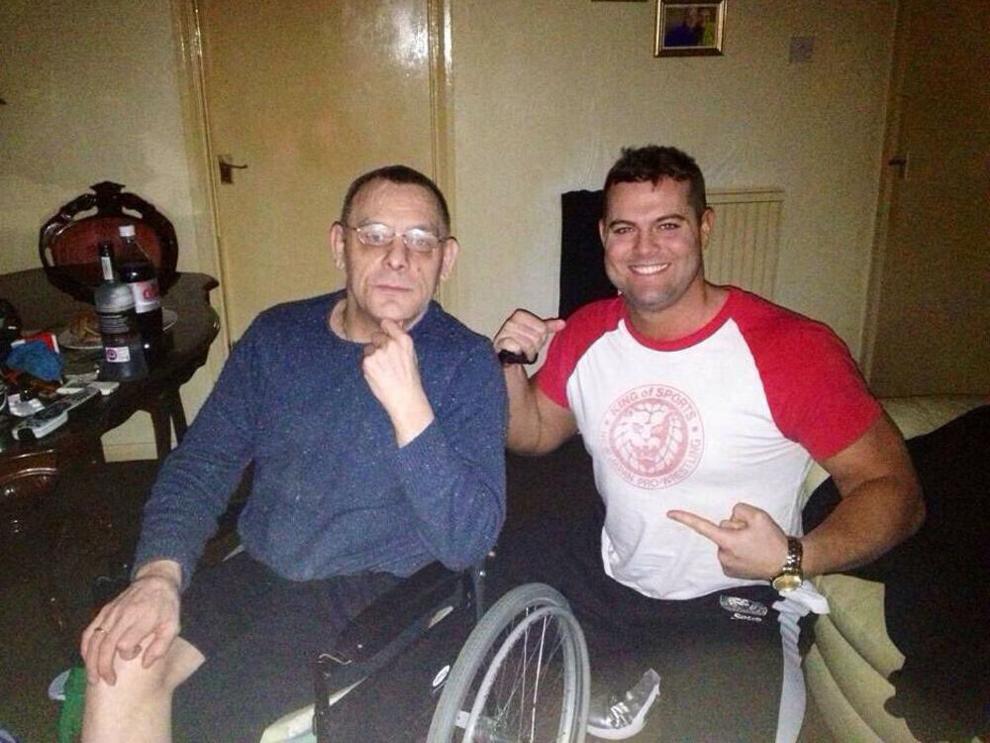 "One of the great workers of all time. Poster child for steroid and drug abuse. Sad to see his demise," lamented Bruce Hart, who brought Billington to North America, in a 2011 interview.
The son of a coal miner (who was the brother of future tag partner Davey Boy Smith's mother), Billington started wrestling training when he was only 13, dropped out of school at 14 and began touring in Britain around the age of 16. It was there that he would eventually be scouted by Hart, who suggested he come to Canada and join his dad's Calgary-based Stampede Wrestling promotion.
"Dynamite was never much of a conversationalist; he didn't say two words," Hart recalled of his initial meeting with the 19-year-old. "I thought he was just shy, but found out later that was just his nature. He told me he was working on the card later that night, and that he wanted me to book him in Calgary for my dad. I had a lot of the British guys trying to get into Calgary at that time, but I wasn't sure if it was a rib or not. I told him I'd take a look, but quite honestly wasn't expecting much."
What he saw later when Billington performed in front of the small crowd astounded Hart, an accomplished matman himself whose duties also revolved around booking, recruiting and training talent.
"It was incredible. He just had this kind of natural aptitude. I likened it to the first time Berry Gordy first saw Michael Jackson."
Hart immediately contacted his dad, legendary wrestler and promoter Stu Hart, about bringing Billington into Stampede Wrestling.
"My dad was kind of adamant, as were most of the NWA promoters back in those days, that you had to weigh at least 220," said Hart. "Dynamite was about 140, and I exaggerated to my dad that he was about 170. And later on with Davey Boy (Smith); he was pretty skinny too. But I remember that it was like going through hell and high water to get them in. And when we got them in, they were phenomenal workers."
Hart had to continually lobby and push for the smaller, more athletic performers, urging his dad to give the territory time to pop. Stu, however, liked "the old shooters."
Stu, recalled Bruce, initially was reluctant to push the 5-7 Billington. "But I knew he was exceptional. Just to get me off his back, he agreed to bring him over. I remember the first time I brought him into the dressing room, I told everyone he was one of the best workers I had ever seen. He was still a teenager at that time. Everyone in the dressing room was rolling their eyes when he first walked in … they thought it was a rib."
The fearless, undersized risk-taker from England, though, would soon turn the promotion on its head.
"He went out and ignited the crowd," said Hart. "He had a chip on his shoulder since he knew they were all kind of sneering at him. He had that kind of demeanor about him, and he went out and completely stole the show."
The crowd, used to the plodding heavyweights who routinely headlined the shows in Calgary, couldn't believe that such a small (at least by their standards) but physically gifted performer could do the amazing things he did in the ring.
"All of a sudden he became a big ticket in Calgary," said Hart. "He was the impetus, the inspiration for a whole generation of guys who would have otherwise been considered too small, but became big stars, guys like Owen and Bret, Davey Boy. (Chris) Benoit was just a mark up in Edmonton at that time. He was so impressed by Dynamite that he tried to copy him when he broke into the business. He wore the same type of tights as Dynamite and tried to walk and swagger like him. He wasn't as explosive or as good an athlete as Dynamite; I don't think anyone was at that time."
As far as a learning curve was concerned, there wasn't much Hart could teach Billington, who was offered a $350-a-week deal with Stampede.
"I was almost in disbelief. How could no one else have seen that potential? He was lights out when I first saw him. If you were trying to teach other guys that kind of stuff, it was way beyond their capability. With him, it was natural. He just had that special gift of athletic ability. He almost saw it as being obligated to the fans to do it (steal the show) every night."
Billington, who worked out obsessively, never had to get a pep talk from Bruce or Stu to "go the distance." It was The Dynamite Kid who often pushed other wrestlers to up their game.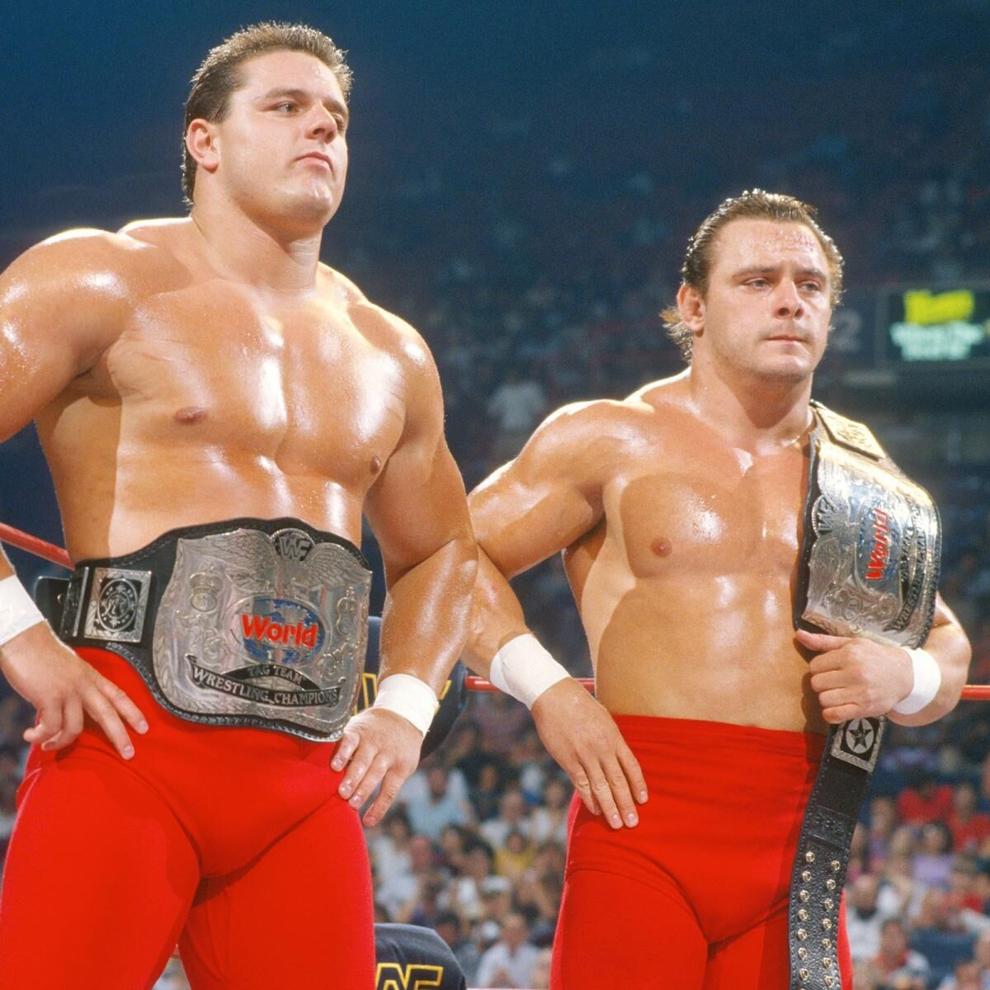 "He'd tear into the other wrestlers in the dressing room and say, 'There's only 50 people out there tonight, but if you guys busted your (behinds), maybe there'd be 500 next time.' My dad had a lot of appreciation for that. He was a great role model to have in the dressing room. It was hard for anyone else to refuse to do anything if he was putting his body through that, doing 60 minutes or getting color, while everyone else had to follow suit."
The influx of talent into Calgary – local and abroad – was a shot in the arm for the promotion. Stampede would soon become one of the hottest and most innovative territories in North America and a melting pot for such diverse styles as European, Japanese, American and Canadian.
"Our business just took off," said Hart. "I was happy for my dad's sake. In a way it revived his legacy. It was this kind of perfect storm, with Bret, Dynamite and Davey, the Japanese and a few others that had people almost spoiled. He just kept turning the tempo up higher and higher, and they were able to sustain it. Dynamite was the kingpin."
"We sent him over to Japan, and he was a hot ticket over there too," added Hart. "His matches with Tiger Mask completely changed the whole dynamic over there."
Failing body
After doing big business in Canada and becoming a revered figure in Japan, Billington was recruited by Vince McMahon in 1984. He signed on with the company as a future member of The British Bulldogs with cousin Davey Boy Smith, who was four years his junior. Stu Hart had earlier sold Stampede Wrestling to McMahon, with part of the deal being Kid, son Bret, and sons-in-law Davey Boy Smith and Jim Neidhart being part of the package.
Quick, agile and muscular, with a unique blend of power and finesse, The Bulldogs won the WWE (then WWF) tag-team title at Wrestlemania II in 1986 by defeating The Dream Team of Greg Valentine and Brutus Beefcake. Matches against The Hart Foundation – Bret Hart and Jim Neidhart – were merely a continuation of the classic confrontations waged back in Stampede Wrestling.
But it wasn't the same, said Bruce Hart, noting that Billington was on the downhill slide by the time he got to WWE. "At that stage Dynamite was kind of like Bobby Orr when he went to the Chicago Black Hawks. His best years were with Boston, and Dynamite's best years were in Canada and Japan."
Perhaps to compensate for his size, Billington also had a reputation of being a bully outside the ring. With a mean streak and wicked sense of humor, Billington often pulled ribs backstage that were sometimes cruel.
"He had a bit of a malicious streak in him. That was kind of the impetus of that episode with (Jacques) Rougeau," said Hart, alluding to legitimate heat between the two and backstage fights that eventually led to Billington being released by the company.
"I pulled as many pranks and ribs," admitted Hart, "but my idea of a prank and a rib was slightly different from Dynamite's. Mine were more to ease the tension and lighten the drudgery on the road. Nobody ever got hurt. There were never any casualties."
With his weight ballooning to 225 pounds, mostly as a result of steroids, his ring work suffered. In Hart's book, wrestlers like Dynamite and Bulldog were far better performers before they became "roided up." They were more athletic and faster; they became ponderous and more injury-prone after gaining the extra bulk.
Hart also could never understand why talented performers like Dynamite and Davey Boy exercised an over-reliance on performance-enhancing drugs. To Hart, it was the antithesis of performance enhancement.
"I remember having a conversation with Dynamite after his run in WWE," said Hart. "I told him that even though he got bigger and all that, by my estimation neither he nor Davey were anywhere near as good after they got that big. They were more cumbersome and didn't have the explosiveness. They tended to blow up quicker. When I first met Dynamite, he could go 60 minutes five or six days a week. When he got bigger, he'd blow up after 20 minutes. All of the performance-enhancing drugs sure didn't enhance his performance. He was nowhere near as good after he got bigger."
Eventually Billington would suffer the consequences. In 1986, he broke his back in the ring and nearly didn't return to wrestling. He did return to WWE, though, working there until 1988, and spent three more years in Japan and Canada. In 1996, his last match took place in Japan. The next day he had a seizure at the airport, spelling the end of his ring career.
"A lot of pills, a lot of steroids, a lot of alcohol contributed to that," said Hart. "To some degree it's surprising that he lasted as long as he did. He was in a bad state 20 years ago. It's ironic that he outlived (Jim) Neidhart and Davey Boy and Owen and (Brian) Pillman. The last time I talked to him he was pretty frail and didn't sound good."
The next year, Billington was restrained to a wheelchair after he lost use of his leg, part of which was amputated. In 2013, he suffered a stroke and a handful of heart problems. 
His cousin and British Bulldogs partner, Davey Boy Smith, died at the age of 39 in 2002 of a heart attack.
Ahead of his time
Just how good was The Dynamite Kid?
Bret Hart, who first met Billington when he was breaking into the business, called Dynamite the best wrestler ever "pound-for-pound."
"There are people in life that have a ripple effect both professionally and personally," said Hart. "Tom 'Dynamite Kid' Billington was one of those people. The second professional wrestling match of my career was against Dynamite. I benefited from his greatness and through our matches in Stampede, WWE and everywhere in between, I became a better wrestler because of him.
"Dynamite truly was the best wrestler ever, pound-for-pound. Tom was family, my brother-in-law, and we were very close. In many ways I felt like one of the few people who truly knew him, both the good and the bad. I saw Tom one final time this past June in England and I can only hope he is finally at peace."
"When Muhammed Ali was justifiably referred to as 'The G.O.A.T.,' Dynamite is right up there in that conversation," added Bruce Hart. "Dynamite was technically as good as anyone I've ever seen. He had an uncanny sense of when to do things, and some of the stuff he did were things that I never saw anyone else do. He was the equivalent of a human pit bull. He was tailor-made for our business."
Hart also called it an "egregious oversight" that WWE has never seen fit to put Dynamite in its hall of fame.
"He never got anywhere near enough credit," said Hart. "To me that was one of the disappointments that make WWE look bad. WWE never knew how exceptional he was.
"Dynamite was one of those guys who was always held in awe and the highest esteem by the upper echelon in the business. They boys knew that most of the stuff he did was cutting edge and way ahead of its time, and what he did was damn near better than anyone else. He took the business to another level. Even non-Calgary guys like Shawn Michaels would tell you that Dynamite was one of his first people that he idolized. Dynamite was like a Wayne Gretzsky or Michael Jordan or Bobby Orr to all the Japanese guys like Tiger Mask and (Jushin) Liger. He was that good."
'Part of the job'
"Dynamite was pretty much destitute the last few years," said Hart. "There are a lot of blanks that need to be filled in, but I don't know that they ever will be with him, because he was somewhat of an anomaly."
Ironically, the reclusive Billington said in 2000 memoir "Pure Dynamite," he would have done it all over again.
"Even though my legs are paralyzed and the doctors have told me I'll never walk, I'd do it again," he wrote. "Wrestling was my life. It was the only job I knew how to do and I loved it. It may have ruined my body but it was just part of the job. As long as the fans were happy, I was happy. I didn't care what damage I did to myself.
"We used to snort cocaine off restaurant tables at three in the morning and nobody would bat an eyelid. The bosses at WWF said there were no steroids, no drugs, no alcohol, but it all went on then … Because I was on the small side I had to take steroids to keep my weight up."
What Bruce Hart will remember most about the man he introduced to North American wrestling was his resolve to put on the very best match every night no matter the town or the size of the crowd.
"He would give the fans everything he could, which is almost rare these days," said Hart. "He'd take the crazy bumps and the upside-down turnbuckles and the flying headbutts off the top rope. He did it every night, and even more in Japan."
The Dynamite Kid ushered in a profound change in the business, said Hart, one that has continued to shape the modern style of wrestling.
"He was really revolutionary. To his credit, everything he did in the ring was more conducive to getting the other guy over than himself, which is really what a great worker is all about. He had the athletic ability and aptitude to be able to make whoever he was working with, including me or Bret, look incredible."
"Imitated by an entire generation of wrestlers. The intensity and the anger yet snap and precision he wrestled with. A blessing and a curse," said longtime fan Joe Dobrowski.
"He's largely been forgotten by the hands of time, but those who witnessed him in his prime will never forget him," said Foley.
OSCW Fall Feud
Old School Championship Wrestling will present Fall Feud on Oct. 24 at the Hanahan Rec Center.
TNT (Terrence and Terrell Hughes), the twin sons of Devon Dudley, will make their OSCW debut and first South Carolina appearance as they challenge current OSCW tag-team champs The Bite Club (Gangrel and Kevin Thorn).
Other top bouts on the bill include: Brandon Paradise will defend his Intercontinental title against Facade; OSCW champion Timothy Zbyszko will meet WrestleForce champion TJ Boss; and OSCW women's champion Dani Mo will defend her title against Samantha Starr.
Bell time is 5 p.m. Doors open at 4:30. Adult admission is $13 and kids $8 (cash at door). Advance tickets are available at a discount online.
Reach Mike Mooneyham at bymikemooneyham@gmail.com, or follow him on Twitter at @ByMikeMooneyham and on Facebook at Facebook.com/MikeMooneyham. His latest book — "Final Bell" — is now available at https://evepostbooks.com and on Amazon.com
Did you know …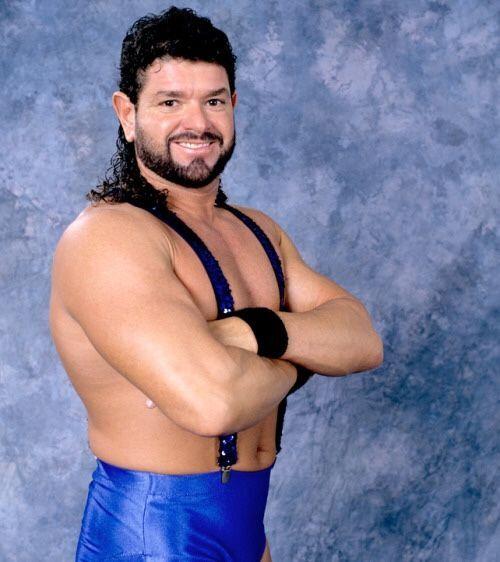 Though not remembered for wearing championship gold during his career, longtime preliminary regular Barry Horowitz sprung a major upset in Florida by winning the promotion's prestigious Florida state singles' title in a July 1985 tournament which featured such names as Wahoo McDaniel, Rick Rude, Billy Jack Haynes and The Grappler, among others. When Rude and Haynes were eliminated in the semifinals by battling to a draw, Horowitz, working then as Jack "The Stretcher" Hart, was victorious over Mike Graham in the tourney final for the belt. Horowitz/Hart went on to defend the title in a series with Kendall Windham.
— Kenneth Mihalik, a retired educator living in Charleston, can be reached on Twitter @HoldBackTheNite
Blast from the Past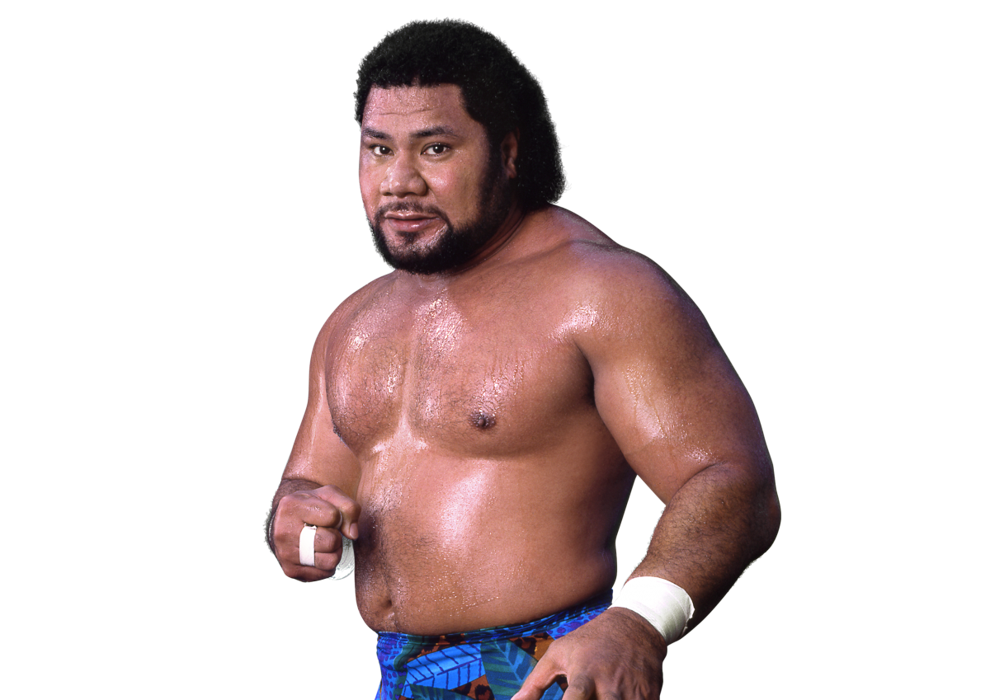 Generally acknowledged as the toughest wrestler in the business over recent decades, Tonga 'Uli'uli Fifita, best known as Haku (aka Meng, aka King Tonga, etc.), became a premier tag-team wrestler everywhere he worked after his debut in 1978, which took place following an orientation to the industry by Japanese legend Shohei "Giant" Baba. Haku's partners included Canadian star Dino Bravo, fellow Heenan Family members Tama (Sam Fatu) as part of The Islanders and Andre The Giant in The Colossal Connection in the WWF, and The Barbarian (Sione Vailahi) in WCW. Though his associations with Tama and The Barbarian were longer in duration, Haku became a tag-team champion alongside Andre in the late 1980s as they famously feuded with Demolition. Given Andre's declining condition, it was incumbent on Haku to carry the in-ring action.
At a rock-solid 6-1 and 275 pounds, he initially appeared in the WWF as a fan favorite, earning initial acclaim by body-slamming Big John Studd. After a subsequent heel turn, he succeeded Harley Race as the Federation's "King" in 1989, an honor he held until the crown went to Hacksaw Jim Duggan. By then, Haku was well-established as a reliable and significant force. He was booked in high-profile matches against The Ultimate Warrior, Hercules and Intercontinental champion Kerry Von Erich. During this career phase, he secured the reputation as a competitor not to be trifled with outside the ring. When his initial WWF run ended in 1991 after a feud versus Ricky Steamboat, Haku left to battle foes in the Japanese promotion Super World of Sports for several years.
As WCW attained major notoriety back in the States during the mid-1990s, Haku was recruited as Meng, a bodyguard for Colonel Rob Parker. But that role soon shifted to teammate for The Barbarian, a fellow Tongan, as The Faces of Fear duo. They frequently challenged an array of top stars, including the NWO's Scott Hall and Kevin Nash. In singles' bouts, Meng emerged as the company's hardcore champion, and there were confrontations against Sting, Lex Luger and Bret Hart, among others. By 2001, he was back as Haku in the WWE, usually in mid-card programs with the likes of Raven, Test, Kane and a final series against Diamond Dallas Page. To the surprise of many, 15 years later, he had a very visible run for New Japan as a member of The Bullet Club and its "off-shoot," The Firing Squad, where his partners included his son. In July 2021, Haku made a surprise appearance as a second for son Hikuleo in All-Elite Wrestling.
While his image as a legitimately great fighter is what most contemporaries associate with his career when they share their stories, the 62-year-old 'Uli'uli enjoyed much overall success. He resides in the Orlando, Fla., area as a proud husband and family man.
— Kenneth Mihalik, a retired educator living in Charleston, can be reached on Twitter @HoldBackTheNite
Photo of the Week