Two wrestlers from two different generations. Top stars with different styles who both made their mark on the profession.
The wrestling community said goodbye last week to Dick Slater and Don Leo Jonathan.
From the 1950s through the '70s, Jonathan was a box-office attraction across the globe, earning a well-deserved reputation as being one of the greatest big men to ever grace a wrestling ring.
Aptly given the nickname "Mr. Unpredictable" by longtime promoter Jim Barnett, Slater boasted a different type of reputation, that of a gun-slinging, tough-as-nails competitor whose slew of titles in a variety of territories validated his standing in the business.
The passing of both represent another page turned in the final chapter of pro wrestling's revered and fondly remembered territorial system, a time when wrestlers lived out of a suitcase and spent more than 300 days a year on the road.
It was a profession that was much different than it is today.
Dirty Dick Slater
Trained by men like Hiro Matsuda, Bill Watts, Jack Brisco and Bob Roop, and groomed and pushed by Eddie Graham, Dick Slater had all the pieces in place for a successful wrestling career.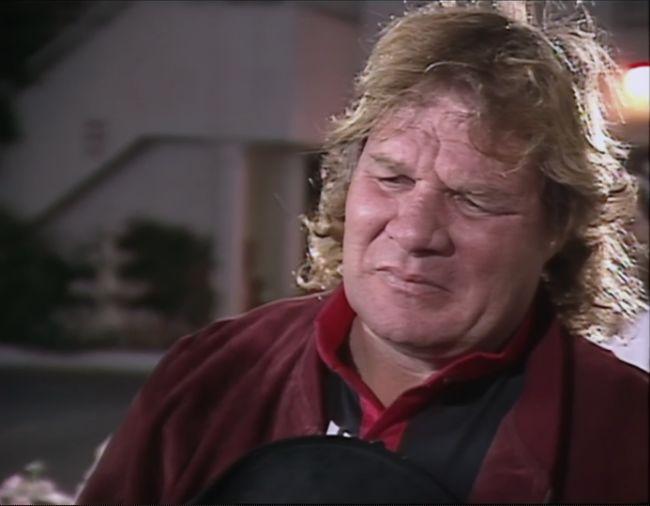 A high school classmate of Eddie's son Mike, along with other future stars such as Bob Orton Jr. and Steve Keirn, Slater was destined for greatness.
Slater, who grew up in Tampa, was introduced to wrestling at age 7. He was a member of the wrestling team at the University of Tampa where he was a teammate of Paul Orndorff. Attending football practice in the afternoon and wrestling practice at night, Graham was lured to the pro ranks by friend and former classmate Mike Graham.
"I knew a bunch of guys who knew pro wrestlers or taught wrestling and that's pretty much how I got started," Slater told the Orlando Sentinel in 2000. "Paul Orndorff was on the wrestling team with me at (the University of) Tampa, and we both trained under Hiro Matsuda. I wrestled my first pro match when I was 20."
Born Richard Van Slater, he excelled in football and wrestling, beginning a career in the latter in 1968 and spending the next three decades as a top-tier talent throughout the Southeast and Mid-South territories.
A respected singles performer known for a brawling style much like that of Terry Funk, Slater also found success and tag titles with the likes of Funk, Dusty Rhodes, Dick Murdoch, Bruiser Brody, Greg Valentine and Bunkhouse Buck (Jimmy Golden).
In 1977, he was chosen by Rhodes to be his tag-team partner in a grudge match with NWA tag-team champions Gene and Ole Anderson. Slater and Rhodes won the belts in front of a packed house at the Omni.
"Dickie Slater was one of the top four or five most talented guys in wrestling back then, a great guy and a good friend,"' Rhodes said in a 2000 interview. "I gave him the nickname of Buford as in Buford Pusser, the famous sheriff from 'Walking Tall.' He was a rugged SOB."'
Involved in a number of memorable angles over the years, one of his hottest was a 1983 Mid-Atlantic storyline in which Slater and Orton joined forces as bounty hunters for Harley Race, injuring world title contender Ric Flair and paving the way for the inaugural Starrcade.
And there was the time when Slater, accompanied by his valet Dark Journey, tossed his Mid-South TV title into the Arkansas River.
If there was one thing he wasn't, it was predictable.
Legit tough guy
Wearing a T-shirt emblazoned with the Confederate flag, the double-tough Slater represented a hard-living, hard-drinking grappler who appealed to Southern audiences. A short stint in WWE as "The Rebel" during the late '80s failed to gain traction, with Slater returning south to work his final years with the Atlanta-based WCW.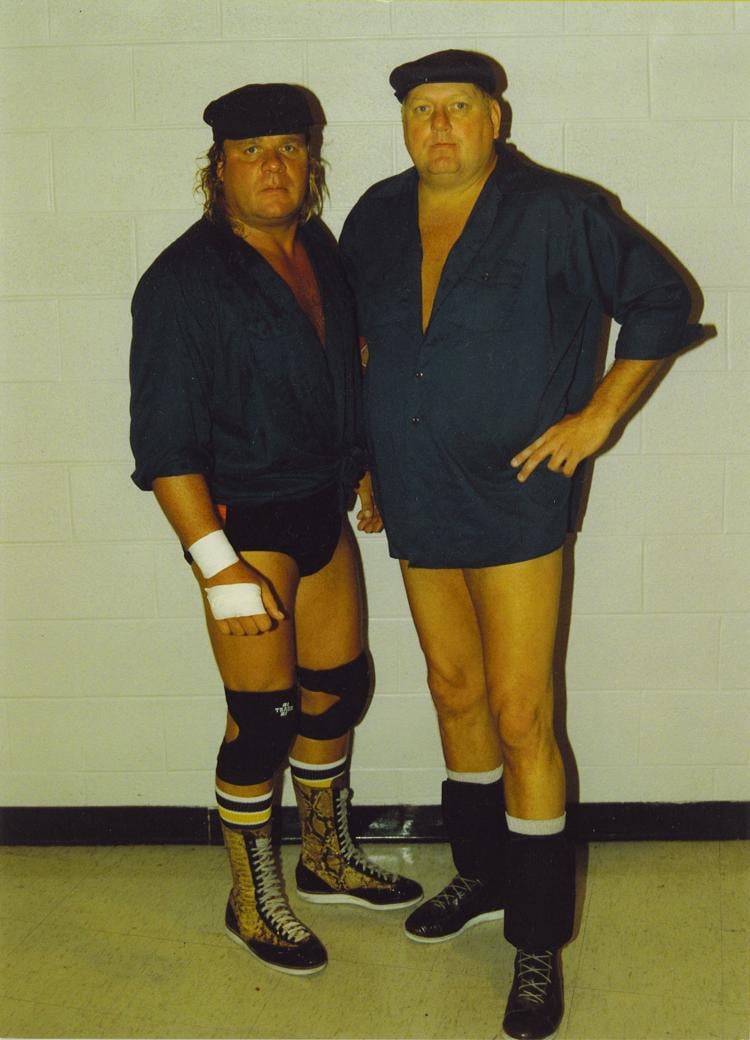 "I didn't stay there that long with that gimmick (in WWE). I was out of there," Slater told the Mid-Atlantic Gateway website. "I just survived there. Actually, I worked 98 straight nights in a row there. Finally, I was in Seattle, Washington … and I got on an airplane and flew back to Florida, and went down to the Keys again.
"Pat Patterson called me, he was the booker, and he asked me what I was doing. I told him I was out of there, I quit, and I'm goin' fishing!"
A back injury while working for WCW in Gainesville, Ga., ended his in-ring career in 1996, the years of abuse having taken its toll.
Sadly, however, Slater's final years would be punctuated by debilitating health issues, legal problems and brushes with the law.
In 2004 he was convicted of attacking a former girlfriend with a kitchen knife and was sentenced to a year of house arrest and two years of probation.
At the time the 52-year-old Slater claimed that his mind was addled by OxyContin and morphine, and allegedly told his victim that he wanted to watch her die and then kill himself.
She was hospitalized with stab wounds but was not seriously injured.
Slater had become addicted to morphine and OxyContin after he broke two vertebrae during a fight in 1996.
In 2013, he was arrested for petit theft, marking his fifth arrest in Pinellas County, Florida, since 2007.
Slater also was involved in a number of bar brawls during his wrestling career, most notably a bizarre incident in which he was accidentally shot by Wahoo McDaniel.
According to the story, Slater was at an Atlanta establishment with Wahoo, Tommy Rich and Andre The Giant when a patron made an offensive remark about Rich's wife. When the man pulled out a knife, Wahoo got out his gun, and the altercation went outside to the parking lot. As Wahoo was pistol-whipping his victim, the gun went off and a stray bullet struck Slater in the leg. Slater, who would later tell an officer that a sniper had shot him, was back in the ring in just three weeks.
A legitimate tough guy inside and outside the ring, Slater was also infamous for a Tampa bar altercation in which, according to one version of the incident, he knocked out Tampa teammate and future pro football great John Matuszak, who would be the first overall pick in the 1973 NFL draft.
What isn't disputed is that Slater was legitimately one of the toughest customers in an already tough business.
"Dickie was one of a kind, unique in the ring and as a character. A great 'worker' and a legit badass!" wrestling trainer Les Thatcher wrote.
"A great wrestler and one of the legit toughest guys of all time," said Ric Flair.
"Dick was one of a kind … he'll be missed," added Terry "Magnum T.A." Allen.
Slater once said in an interview with Mid-Atlantic Gateway that despite the pain and adversity in his life, he didn't have any regrets.
"I don't have any regrets. I mean, I can't say I have any regrets. I really don't … I really don't. I enjoyed myself in the wrestling business, and I wish I could do it again. But being that I had major injuries that keep me from getting back in the ring…it's not possible."
In addition to personal problems, Slater sadly suffered failing health and was confined to a wheelchair in recent years. He passed away on Thursday at the age of 67.
Don Leo Jonathan
Don Leo Jonathan, widely regarded as the most athletic big man in the history of the sport, passed away on Oct. 13 at the age of 87.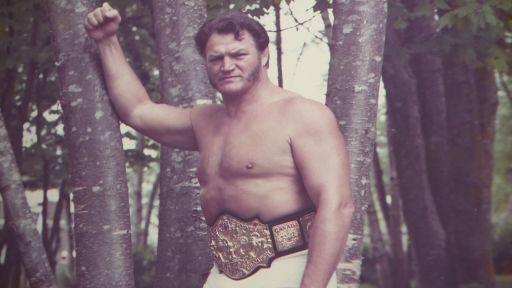 A second-generation star known as "The Mormon Giant," Jonathan had reportedly been hospitalized in British Columbia since August.
An impressive physical specimen at 6-6 and peaking at 340 pounds, Jonathan enjoyed an illustrious career that saw him compete with the profession's top stars, including championship matches with Lou Thesz, Bruno Sammartino, Dory Funk Jr. and Jack Brisco, and big-man bouts with the likes of Andre The Giant, Killer Kowalski and Gene Kiniski. His classic series of matches with Andre in both Canada and Japan were Andre's biggest-drawing houses prior to his programs with Hulk Hogan.
In 1972, Jonathan went up against a young Andre (then known as Jean Ferre) in front of a crowd of 16,000 at the Montreal Forum in a battle that was dubbed the wrestling match of the century. Jonathan won when Andre was disqualified for using a chokehold.
In the final match of his 32-year career in 1980, Jonathan teamed up with Andre and Roddy Piper in a match in Vancouver, British Columbia.
Standing head and shoulders above most of his competition, Jonathan's finishing hold was the spinning full nelson, but with natural athletic ability and excellent reflexes, the well-conditioned Jonathan could execute standing dropkicks, flying head scissors, leapfrogs, backflips and kip-ups with ease.
Jonathan, whose real name was Don Leo Heaton, followed his journeyman father, who wrestled under the moniker Brother Jonathan, into pro wrestling in 1950. Early in his career, Don Leo teamed with his dad to win the Rocky Mountain tag-team title on two occasions.
Jonathan held several versions of the world title in the United States and abroad. In the early 1970s, he had brief runs with the WWWF as a challenger to Sammartino and Pedro Morales.
Legendary wrestler and promoter Stu Hart once called Jonathan one of the greatest wrestlers of his time.
"Don Leo was one of my favorite wrestlers. That big man could do backflips and somersaults like a cat. He was so big a lot of wrestlers had a hard time just getting close enough to him to take him down. Don Leo Jonathan was without a doubt one of the best big men of all time."
In addition to his size and wrestling ability, Jonathan was noted for his long, mutton chop sideburns, resembling a tall Elvis Presley.
Jonathan also did some acting work outside of wrestling, including an appearance in "Paradise Alley" with Sylvester Stallone in 1978 and a number of commercials.
The Utah native retired in 1980 and ran his own diving company. He had served in Navy Special Services, training in San Diego in deep sea diving. An avid hunter and fisherman, he settled in western Canada in 1964 where he lived until his passing.
Jonathan was inducted into the Professional Wrestling Hall of Fame and Museum in 2006. In 2007, he was presented the Cauliflower Alley Club's Iron Mike Mazurki Award.
Reach Mike Mooneyham at bymikemooneyham@gmail.com, or follow him on Twitter at @ByMikeMooneyham and on Facebook at Facebook.com/MikeMooneyham.