One of the toughest parts about writing a weekly column is saying goodbye to those who have passed on. Having penned this column for nearly 30 years, I have documented far too many losses and bid far too many farewells.
Last weekend was an extremely difficult one for the pro wrestling community as three members of its brotherhood completed their earthly journeys.
Different ages. Different careers. Different circumstances. But all closely connected by an unbreakable bond shared by a special type of athlete and performer.
All three had enjoyed their day in the sun and had made an impression on those they worked with. All three respected the business. And all three had experienced the cheers and the jeers of the most important commodity a pro wrestler possesses — the fans.
So it was no surprise when tributes poured in for Brian Christopher, Nikolai Volkoff and Brickhouse Brown, who all died within a 24-hour period last weekend.
They all left memories that will last.
Brian Christopher Lawler
Tragedy struck the Lawler family when it was reported that Brian Christopher (Lawler), the oldest son of Jerry Lawler, was found hanging in a Memphis-area jail cell last weekend. He died the next day at a hospital. Surrounded by family, he had been placed on life support until his dad could arrive to hold his son's hand when his heart stopped beating. Brian was only 46.
The Brian most of his friends and colleagues in the wrestling business knew was a gregarious, fun-loving soul with an infectious smile who liked to crack jokes and entertain audiences. His legion of followers remember Brian for his electric personality and hip hop-inspired dancing routine as Grandmaster Sexay alongside Too Cool mates Scotty 2 Hotty and Rikishi.
But Brian, more than anything else, was the son of wrestling royalty, and that meant he lived in the long shadow of his famous Hall of Fame and "King of Memphis" father. Some of that swagger he was known for, he once admitted, was honed defending the honor of his dad and the profession by fighting schoolmates who ridiculed the business and The King himself. Brian was proud to be a Lawler and wasn't afraid to prove it.
Brian, who started under a mask to disguise his Lawler connection, eventually made his own mark in his home territory, holding the Memphis-based United States Wrestling Association's heavyweight title a whopping 26 times before making a national name in WWE as part of Too Cool. One of the most popular teams during the company's Attitude Era, they were good enough to win the WWE tag-team title from Edge and Christian, albeit their run was short-lived. It would prove to be the pinnacle of his career.
Still, just like in Memphis, the relationship between WWE commentator Jerry "The King" Lawler and "Grandmaster Sexay" Brian Christopher was kayfabed, although many fans had long figured it out. Perhaps it was Jerry wanting Brian to make it on his own, or maybe it was simply to avoid the appearance of nepotism.
Confident and often accused of having an oversized ego, Brian was athletic and talented and bubbled over with charisma. But there were demons. Plenty of them, like alcohol and substance abuse, that would continue to plague him. Like many others, he made the mistake of falling into the trappings of the business.
Brian was fired by WWE in 2001 after attempting to smuggle drugs across the Canadian border, although he would find sporadic work with the company in later years. But he would never recapture the fame he had enjoyed or the magic he had once created.
He had several run-ins with the law over the past decade, but things seemed to accelerate this past year.
Last February he was hospitalized following an altercation in an Indiana hotel room with former TNA wrestler Chase Stevens. It was reported that Brian suffered a fractured skull, a broken nose, broken orbital bone and had teeth knocked out.
In June he was arrested for not having the funds to cover an $800 hotel tab at a Hampton Inn in Memphis.
Most recently he had been arrested and charged on July 7 with DUI, evading arrest and driving on a revoked license. A 12-ounce can of alcohol was reportedly found open in his car's center console. His bail had been set at $40,000, and he had been placed in a private cell due to his notoriety.
Sadly his pattern of self-destructive behavior eventually would prove fatal.
Many shared memories of the Brian Lawler they knew. Maryland Championship Wrestling promoter Dan McDevitt was one of them.
"I try only to judge people on how they treated me," McDevitt posted on social media. "One of the first times I ever met 'Grandmaster Sexay' Brian Christopher he worked for me in Paw Paw, West Virginia, a town seemingly in the middle of nowhere. The show absolutely bombed and he was fresh off WWE TV and was at the time very over just coming off his run as 'Too Cool.' That means his price tag was steep (several thousand dollars).
"He went to the ring and worked as hard in front of 100 people as he would have if there were 3,000 people in the building. I paid him and shook his hand and thanked him. As we were dealing with the end of the show stuff, he walked up and handed me an envelope and it had over half his money in it. He said to me, 'I have been around this business my whole life, I know you guys lost your (behind) tonight, take this back and lessen the blow and make it up to me down the road.'
"In 25 years in pro wrestling, he is the only star that has ever done that.
"He had his demons, but that's how I remember him, how he treated me, as a good, kind-hearted dude. May he rest in peace and hopefully his father, Jerry Lawler, finds peace as well."
While the end of Brian Lawler's life might be a cautionary tale for some, for others it will be just another grim reminder that too many wrestlers die before their time.
Nikolai Volkoff
Josip Nikolai Peruzović, a Yugoslavian-born behemoth who played a larger-than-life Russian villain at the height of the Cold War, passed away at the age of 70.
In his heyday, Nikolai Volkoff was hated, reviled and cursed by fans who equated him with communism and all that it stood for.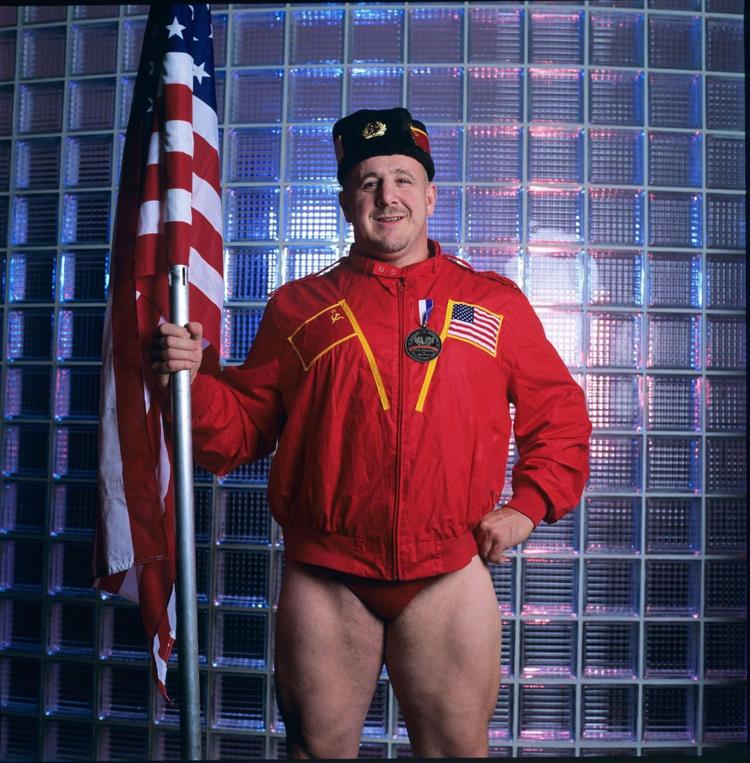 Behind the gimmick, though, was a cultured, gentle, thoughtful family man who loved his adopted country and was proud to sign "God Bless America" at sporting events. He was the antithesis of his ring act. Fred Blassie, still a top heel at the time, convinced Nikolai to harness his hatred of communists by playing one in the ring. He came to believe it would help Americans better understand the perils of communism.
The act worked to perfection, largely due to Nikolai's believability and amazing talent. A 300-pound powerhouse with tree-trunk legs and a thick chest, Volkoff had been a member of the Yugoslavian weightlifting team before emigrating to Canada at the age of 19. It was there that he learned the ropes at Stu Hart's infamous Dungeon in Calgary.
Volkoff headlined shows with WWWF champion Bruno Sammartino at Madison Square Garden during the '70s, and became a key cog in Vince McMahon's national expansion of the WWF in the '80s, working world title programs with Hulk Hogan.
His purposely awful rendition of the Soviet national anthem before matches and his insistence that fans stand for the performance made him a wrestler the fans truly loved to hate.
Along with his tag-team partner The Iron Sheik (Iranian bad guy Hossein Khosrow Ali Vaziri), the two generated so much heat that they'd have to be hidden in an ambulance and driven out mid-card from the famous New York city arena, because had they left after the show, a mob of seething fans would have been there to savage them, recalls veteran wrestling pundit Evan Ginzburg.
"He was a warm, lovely man who on occasion would just pick up the phone to talk to you. In the 'What can you do for me?' world of pro wrestling, this was far from common. I got such a call from him a week or so ago from the hospital where he told me he was feeling better and was going to be released shortly," says Ginzburg.
Volkoff and The Sheik won the WWF tag-team title at the first Wrestlemania, held at Madison Square Garden in 1985, to the dismay of the 19,000 fans in attendance.
"My best friend. My partner. My brother. We get more heat than anyone on earth," The Iron Sheik wrote on Twitter. "I trust him with my life. He take care of me when I was down. I miss you forever."
Volkoff stayed mostly out of the public eye after retiring full-time from the ring, except for an unsuccessful 2006 run for the Maryland state assembly. He worked as a code-enforcement inspector for Baltimore County. He also continued to make occasional appearances at wrestling shows and fan conventions.
Volkoff, who was inducted into the WWE Hall of Fame as part of the class of 2005, reportedly had declined surgery after suffering a heart attack. He recently had been released from a hospital in Maryland where he was being treated for dehydration.
Brickhouse Brown
Brickhouse Brown, whose real name was Fredrick Seawright, died last weekend at the age of 57 from cancer, nine days after it was believed and reported that he had passed away.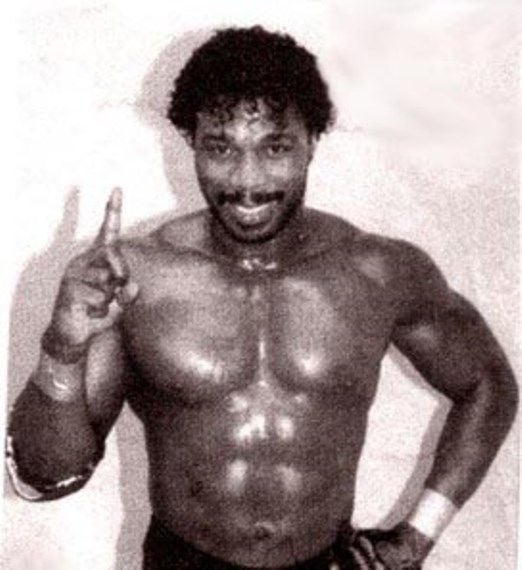 Brown was in hospice care in Mississippi when he was declared dead after flat-lining on July 20. However, as the coroner was on his way to pick up the body, Brown miraculously woke up and told his mother that he was hungry. His shocked mother quickly alerted the staff that her son was still alive.
Initially trained by Terry Funk, Brown had to work his way up through the business. Never a national star, Brown was a solid midcard babyface and heel who enjoyed successful stints in a number of territories, most notably Memphis, where he engaged in a feud with Jerry Lawler and even took the Southern title from him, along with holding the USWA TV title and the USWA tag-team crown.
A diagnosis of prostate cancer was made at an early stage, but Brown unfortunately had no medical insurance and was forced to treat his illness with painkillers.
The Cauliflower Alley Club helped Brown with finances once they were alerted to his illness by Rocky Johnson, father of Dwayne "The Rock" Johnson, but it was too late to stop the spread of his disease.
Cancer had spread to Brick's brain, and he had lost nearly a hundred pounds. But he never lost his fighting spirit.
Brickhouse Brown received the Cauliflower Alley Club courage award in April, and he was on hand to receive the honor. He said his heart had been warmed by the love and affection shown by fans and his fellow wrestlers. It seemed a fitting way to go out for someone who so loved the business.
No less than Mick Foley acknowledged Brown as an unlikely ally and friend who helped him early in his career and someone he learned from — in the ring, in the car, on the road — on a daily basis.
"Brick treated me like I was someone when I was no one, and believed in me at a time when most did not," said Foley.
Foley recounted the time he was sent from Memphis to work for the Dallas-based World Class Championship Wrestling promotion. When the company made a rare January trip to Indiana, Foley, at that time known as Cactus Jack, found himself unable to pay for a hotel room. So he huddled in the backseat of a van the company had rented "with a sheet he had scavenged from the housekeeping department" as temperatures dipped into the teens.
"After an hour or so, there was a knock on the van door," Foley recounted. "I peered out the window and saw Brick's smiling face. 'Cactus Jack,' he said, with a warm, and very much welcome, laugh. 'What are you doing out here, man?' When I told him I simply lacked the funds for a hotel room, he laughed again. Even 30 years after the fact, I can still hear that laugh in my mind, can still hear that warm voice, telling me 'get out of that van, man — you're staying with me!' And so I did ... and I never forgot it."
Reach Mike Mooneyham at bymikemooneyham@gmail.com, or follow him on Twitter at @ByMikeMooneyham and on Facebook at Facebook.com/MikeMooneyham.