Jose "El Gran" Lothario, one of the top territory performers during the 1960s and '70s, passed away last week at the age of 83.
Best known to more current fans as the trainer and mentor of WWE Hall of Famer Shawn Michaels, Lothario was a major player in his own right during the height of the territorial days.
Born Guadalupe Robledo in Torreon, Mexico, Lothario was one of the top babyfaces in both Florida and Texas, feuding with the major heels in those areas.
Teaming with the legendary Mil Mascaras, Lothario drew massive crowds in Houston and San Antonio against the heel duo of Black Gordman and Great Goliath, and was engaged in a lengthy and lucrative program with a young Gino Hernandez, who at the time wasn't half Lothario's age. His feud with the cocky rookie culminated in a quick sellout at the Sam Houston Coliseum with Lothario defeating Hernandez in a career vs. hair match.
Known as "Super Sock," a nickname recognizing his boxing prowess, Lothario enjoyed a long in-ring career and battled many of the NWA world champions of the era, including Jack Brisco, Dory Funk Jr., Terry Funk and Harley Race.
"I would have to list Jose as one of my favorite opponents. He was a fantastic worker and had a huge following in Florida, Texas, Puerto Rico and everywhere he was booked," Jack Brisco wrote in his autobiography. "He was the perfect challenger. In all of his title matches with Dory, Harley, me or whoever, Jose always looked like he was on the verge of taking the title from any of us."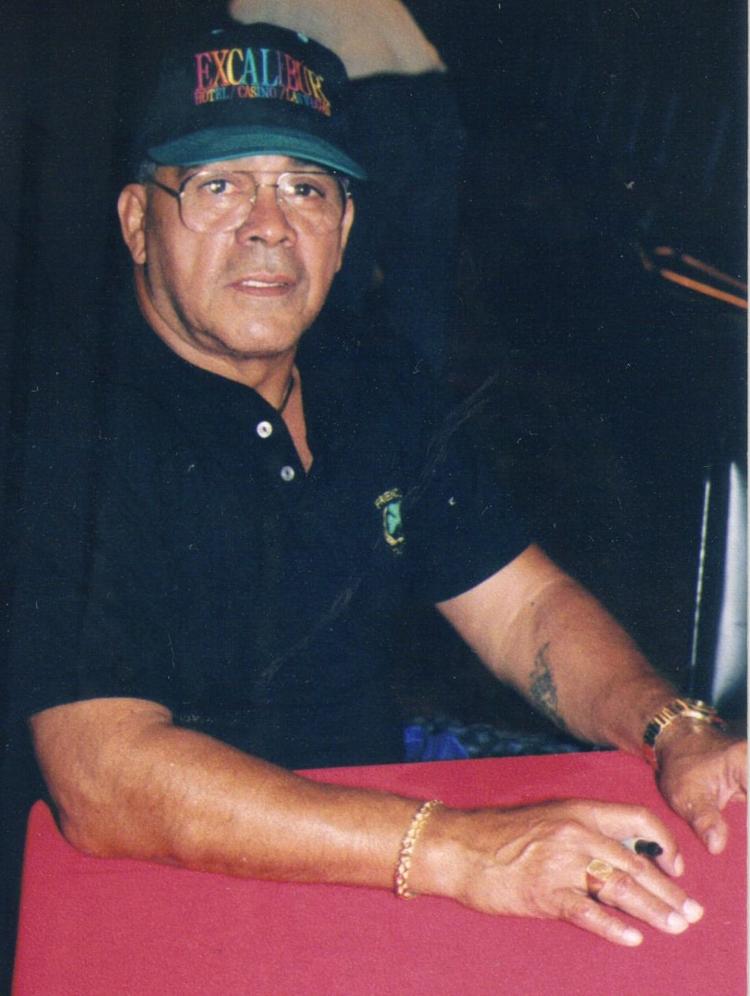 In Florida Lothario shared the Southern tag-team title with Don Curtis, Dory Funk Jr. and Joe Scarpa (aka Chief Jay Strongbow) on three different occasions. He held the Florida tag-team belts with Argentina Apollo and Danny Miller. He held the Florida version of the NWA world tag-team title four different times — twice with Wahoo McDaniel and once with Eddie Graham and Sam Steamboat.
Lothario may have enjoyed even greater success in Texas where he held several major tag titles. He shared the American tag-team belts on three occasions with El Halcon, and also had runs with Mil Mascaras, Tiger Conway Jr. and Ivan Putski. He held the Texas tag-team title six times, with Mil Mascaras, Rocky Johnson, Ivan Putski, Cien Caras and twice with Alberto Madril.
Lothario also was a top singles performer in the Lone Star State, holding the Texas heavyweight crown on seven occasions, the Texas brass knucks crown five times, and the World Class Championship Wrestling TV title twice.
Lothario started his career in the early '50s in Mexico where he was an accomplished boxer and wrestler. Having already earned success there as a luchador, Lothario was an established commodity when he ventured across the border in 1957, working in the Carolinas under the name Joe Garcia. He later made his way into the Gulf Coast territory as "El Gran" Lothario, a nickname that stuck throughout his career.
Playing off his strong background in boxing, Lothario would hold a number of brass knucks titles in various territories, with rugged taped fists bouts becoming one of his specialties.
Dusty Rhodes, who began his career in Texas while Lothario was a headliner, called him the greatest Latin American wrestler and babyface in the world and one of his top five performers of all time.
"Lothario was one of the greatest natural workers I've both seen and worked against," Rhodes wrote in his book "Dusty: Reflections of an American Dream."
"And when you talk about owning a town, he was the guy. There were some cities that you couldn't even imagine beating Lothario for fear of a riot breaking out."
Lothario retired full-time from the business in 1985.
Top-flight trainer
In addition to his status as a main-event talent in the ring, Lothario also was a prolific trainer, guiding such future stars as Tully Blanchard and Gino Hernandez.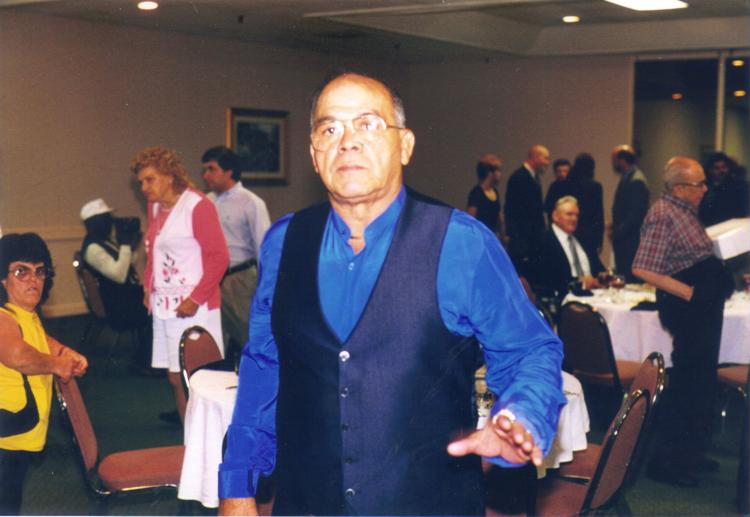 His most notable student, though, was San Antonio native Michael Shawn Hickenbottom, whom he was introduced to out of high school. Lothario took the cocky teenager, later known as "The Heartbreak Kid" Shawn Michaels, under his wing and helped him begin his career as an undercard performer for Bill Watts' Mid-South Wrestling promotion.
"Bill got a call from Jose saying he had trained this kid, Shawn Michaels, and that he wanted Bill to give this kid a shot, give him a break, and hire him," Jim Ross recalled last week on his Ross Report podcast.
"Bill had never seen Shawn. He didn't have 8x10s, he didn't have any video tape. Shawn was a rookie. Bill hired him sight unseen, strictly on the word of Jose Lothario. That's how trusted and respected this man was throughout his career."
"Lothario helped HBK find his footing for a career between the ropes, from selecting Shawn Michaels as a ring name to teaching The Showstopper how to effectively perform the signature kick that came to be known as Sweet Chin Music," WWE said in a statement. "HBK soaked up every last lesson taught by Lothario, a Saturday morning staple for wrestling fans of a certain age from the Lone Star State."
"I think every young boy who lived in Texas knew who Jose Lothario was," Michaels told WWE Magazine in 1996. "I first saw him on TV when I was 12. He was the first superstar to come across my screen. He is a legend in San Antonio, Cuba, Mexico … just about everywhere."
Lothario earned newfound exposure when he appeared in HBK's corner at Wrestlemania XII in 1996 for his Iron Man match against Bret Hart. Lothario would watch Michaels realize his boyhood dream when he won his first WWF championship in sudden death overtime.
Lothario would remain with Michaels for nearly a year, even competing with the WWF that fall at In Your House 10: Mind Games, in a match where he easily defeated Jim Cornette. He remained with Michaels until Royal Rumble '97 before departing the company. He briefly returned to the WWF in 1999 as part of a storyline involving his ex-protégé.
Lothario would later work with Michaels in starting a wrestling school and promotion in San Antonio, passing on his knowledge and helping launch the careers of Bryan Danielson (aka Daniel Bryan) and Brian Kendrick. Unfortunately the two would later have a falling out.
"Joe was a great teacher and always looked out for me," Michaels once wrote of his mentor. "He was a nice, wonderful man, not the grumpy, mean, aggressive old-timer that you hear about in this business. He really believed in me and was very encouraging."
Former wrestling star Kevin Von Erich also praised Lothario on social media.
"Jose Lothario was one of the most knowledgeable wrestlers to ever train me. He knew so much, and remembered everything. What a good, considerate, generous man. May God rest his soul, and comfort those who loved him," tweeted Von Erich.
"What a legend, especially in Texas," tweeted former Fabulous Freebird and longtime WWE producer Michael "P.S." Hayes. "I am proud to say I stole my left from Jose ... after eating quite a few of them."
A longtime resident of San Antonio, Lothario was inducted into the NWA Hall of Fame in 2017.
Lothario made a special appearance in Charleston during the 1998 Lowcountry Legends weekend that featured some of the top stars to ever appear in the area.
Always gracious and a consummate professional, Lothario would say that was one of his favorite times, as it provided a reunion for him and wife Jean with old ring rival and friend Johnny Valentine and wife Sharon.
RIP Ben Justice
Jerry May, better known as the masked Ben Justice, a top regional star in the Detroit territory during the '60s and '70s, passed away from prostate cancer on Oct. 30 in Livonia, Mich., at the age of 81.
Known for his scientific style of wrestling and white mask, Ben Justice was a top babyface in Ed "The Sheik" Farhat's Big Time Wrestling promotion until he turned on partner Guy "The Stomper" Mitchell (John Hill) and joined forces with the villainous Killer Brooks.
Justice and Mitchell enjoyed a lucrative program with The Fabulous Kangaroos (Al Costello and Don Kent) in the Detroit territory.
Justice, also a star on the Cleveland and Toronto circuits, eventually lost his hood in a mask vs. hair match against Dr. Jerry Graham.
Justice held the Detroit version of the world tag-team title on five occasions, twice with Mitchell and Brooks and once with Rocky Johnson. He also held the Mid-America version of the world tag-team title with Tojo Yamamoto.
Following his wrestling career May worked driving gas tankers for several years before getting into the bar business.
Old School show
Old School Championship Wrestling, one of the best tickets in town, returns at the Hanahan Rec Center on Sunday (Nov. 11).
The show features the return of former WWE star Kevin Thorn and Team Fearless (Brad "Lodi" Cain and Scotty Mathews), along with the John Skyler challenge, and ladies including OSCW women's champ Savannah Evans and Priscilla Kelly.
Also on the bill are OSCW champ Kevin Phoenix, Austin Theory, E.N.D., Harlem Bravado, Francisco Ciatso, Drew Adler, The Washington Bullets, Brandon Paradise, Logan Creed, Boomer Payne, Zane Riley, Josh Powers and more.
Doors open at 4:30 p.m. Action gets under way at 5.
Adult admission is $12 (cash only at the door); kids under 12 $7.
For more information, visit www.oscwonline.com or call 843-743-4800.
Reach Mike Mooneyham at bymikemooneyham@gmail.com, or follow him on Twitter at @ByMikeMooneyham and on Facebook at Facebook.com/MikeMooneyham.