I still remember what Finn Balor told me the first time I talked to him.
It was three years ago, Balor was 34 and had already spent 16 years in the wrestling business. His youthful appearance and steadfast optimism belied the fact that he was indeed a grizzled pro at the time.
"I will be headlining a Wrestlemania in the future," he proclaimed without a hint of hesitation. "Absolutely, one hundred percent yes."
It was a bold declaration for someone who was still toiling in WWE's developmental system at that point, even though he had been one of the top talents in Japan for several years, had amassed a loyal fan base with his Balor Club and was a franchise player in NXT.
And while that might have sounded like a lofty goal, Balor was soft-spoken, humble and respectful, and had more than paid his dues to make such a claim.
Several months later, the can't-miss prospect would find himself on the main roster. Less than a month later, he would become WWE's inaugural Universal heavyweight champion. It was obvious that creative saw him as a talent with the potential to help carry the company to another level.
For a short while, it seemed that he might be headlining a Wrestlemania sooner than anyone had imagined.
The storybook tale, though, ended nearly as soon as it began. A shoulder injury suffered in his first match required surgery which would sideline Balor for nearly eight months. He had to hand over his newly won crown the following night on Raw.
No more titles would follow as Balor could never quite seem to get over the hump. Still one of the most popular performers on the roster with a great entrance, fantastic ring skills and good charisma, Balor just didn't seem to fit Vince McMahon's model of a world heavyweight champion.
Underrated and underutilized, Balor found himself muddled in mid-card territory, constantly swapping wins for losses, with no real push to the main-event scene. Balor was held back in favor of other performers, and frustration settled in.
But that changed Monday night.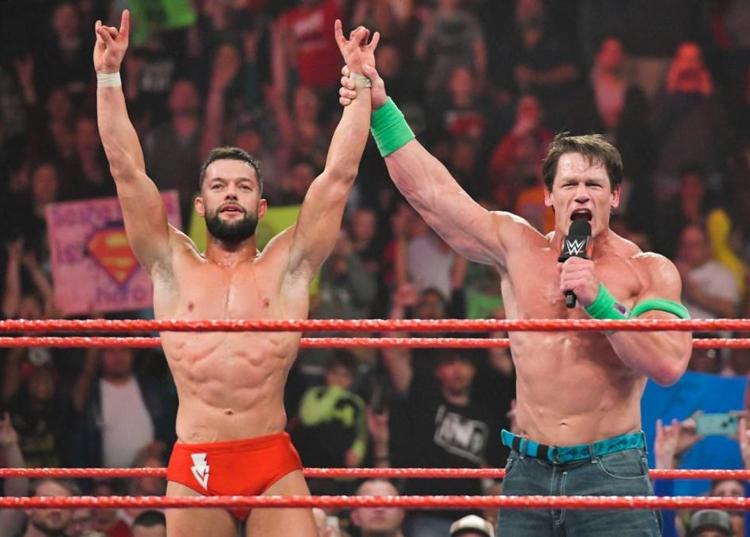 David vs. Goliath
Braun Strowman's loss was Finn Balor's gain last week on Raw when Vince McMahon pulled "The Monster Among Men" from his world title shot against Brock Lesnar at the upcoming Royal Rumble.
The decision to remove Strowman had little to do with an elbow injury he suffered late last year, but more to do with the fact that the previous two matches between Lesnar and Strowman, the last of which was at Crown Jewel in Saudi Arabia, had been lackluster. Fearing that another potentially uneventful battle and high-profile loss by Strowman might stall his momentum and hurt the drawing power of a future showdown, McMahon was forced to go a different route with plans for the Rumble.
While McMahon had long made the decision to pull Strowman from the match, the storyline played out that the WWE chairman made the disciplinary move after Strowman destroyed his limo last week on Raw.
Balor proved to be the next man up, earning the shot against Lesnar with two victories in one night, including a Fatal Four Way, to make him the new No. 1 contender for the Universal crown, a title that he never truly lost.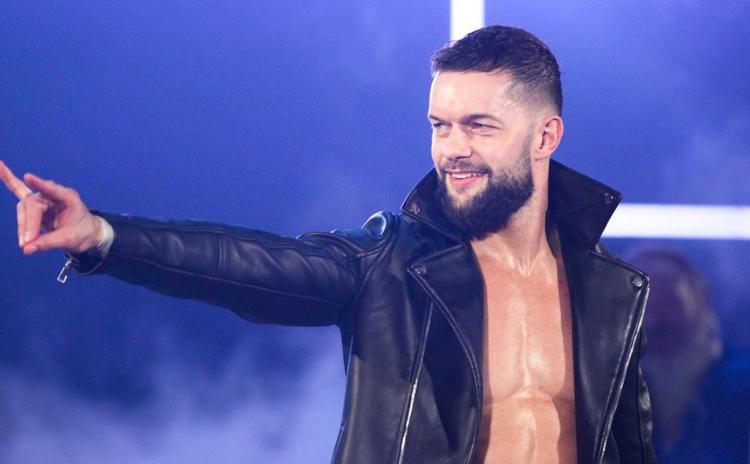 Ironically, Balor had at one point been pegged to meet Lesnar at last year's Royal Rumble, but McMahon also changed that plan, feeling that the talented Irishman wasn't ready for a title shot on such a big stage.
And now, one year later, Balor could be getting a fresh start.
Balor vs. Brock. The Demon vs. The Beast. A Demon King appearance replete with war paint is a must. Undefeated on the main roster with the paint, it just could be his secret weapon.
It's the classic David vs. Goliath storyline.
McMahon laid the groundwork on Raw by telling Balor that he really didn't stack up physically with the other men vying to replace Strowman at the Rumble. While the notion wasn't far off base from McMahon's true feelings about how size matters, it immediately cast Balor in the role of the undersized underdog fighting oversized odds.
Balor's performance last Monday night, though, put him back into the conversation. By defeating Jinder Mahal and later winning the four-way match, pinning John Cena in the process, he proved that he can still be a player in the main title picture and deserving of a substantial push. Cena added the exclamation point with a ringing endorsement after the match.
Pointing to the considerable size difference between the two, few realistically expect Balor to punch his ticket to this year's Wrestlemania with a win at the Rumble. The confrontation, though, shouldn't be as one-sided as some might believe.
Either way, there will be more Wrestlemanias to come for Finn Balor. Headlining one doesn't seem that lofty a goal anymore.
Morrison OSCW-bound
Mark your calendars for a loaded Old School Championship Wrestling show on Feb. 24. The event will mark Old School's 13th year in the Lowcountry.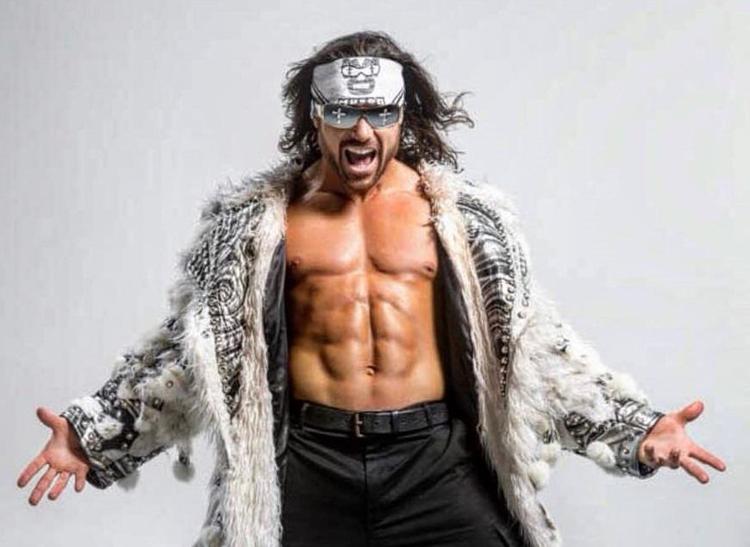 John Morrison, regarded as one of the top workers on today's wrestling scene, will make his OSCW debut when he meets Francisco Ciatso in one of the featured bouts at the Hanahan Rec Complex.
Morrison has held a slew of major titles during his 16 years in the business, including WWE's Intercontinental title three times, the WWE tag-team title four times, the world tag-team title, ECW world championship, the Lucha Underground championship and the TNA world title.
Also making his OSCW debut will be TNA Impact star Suicide. The high-risk masked performer will lock horns with Tracer X in a No. 1 contender for the OSCW title match.
OSCW will also hold its first women's tournament to determine the No. 1 contender for the OSCW women's crown. The highly regarded Taya Valkyrie will make her OSCW debut against Samantha Starr, while the heralded Cheerleader Melissa will battle Stormie Lee. The winners will face off against each other later in the show to determine who will get a title shot with current champion Savannah Evans in April. Evans also will be competing in a Divas challenge match.
OSCW favorite John Skyler will return with his BWC Challenge.
Others scheduled to appear include OSCW champion Brandon Paradise, Dustin Bozworth, Effy and more.
Bell time is 5 p.m. Doors open at 4:30.
Adult admission (cash at door) is $12; kids (12 and under) $7.
For more information, call 843-743-4800 or visit www.oscwonline.com.
Reach Mike Mooneyham at bymikemooneyham@gmail.com, or follow him on Twitter at @ByMikeMooneyham and on Facebook at Facebook.com/MikeMooneyham.