WWE has often been criticized for ill-advised character turns.
While pro wrestling/sports entertainment is a character-driven business, it's critical for creative to play to the strengths of its personalities. Unfortunately that doesn't always happen.
Becky Lynch was arguably the company's most popular performer — male or female — when she left on maternity leave last year. And while it can be argued that she stumbled upon superstar status despite WWE's best efforts to turn her heel several years ago, WWE deserves credit for ultimately recognizing the strong connection she cultivated with her fan base.
In reality, the Irish "Lass Kicker" was an organic babyface who turned the tables on WWE Creative and whose popularity couldn't be controlled.
The 34-year-old Lynch was one of those rare figures whose talent and drive surfaced in a major way, morphing from an established mid-carder to a take-no-prisoners, trash-talking rebel, much like "Stone Cold" Steve Austin decades earlier.
That's why it was somewhat of a surprise when the fiery redhead from Dublin recently returned to action after a 15-month absence, only to steal the popular Bianca Belair's moment at Summer Slam, winning the Smackdown women's title in only 26 seconds by blindsiding her opponent in an impromptu match.
Turning heel, though, was a last-minute decision, Lynch recently told Ryan Satin on his "Out of Character" podcast. Fans were vocal and upset over budding star Belair being embarrassed at the hands of Lynch, who later attempted to explain the reasoning behind the squash.
"Well, if we had a long match and then I beat her, then I just beat her. That's not good. That's not good for her," Lynch said. "But if she's robbed, we take something from her, and she doesn't expect it, then we want to see her succeed. We don't want the person with it (the title) to have it anymore. We want (the other person) to succeed."
Heel turn a bust
Becky Lynch has talent to burn. She has amazing charisma, and brings energy and swagger to the women's division. She has the ability to make everyone around her better.
But she's not a natural heel in the literal sense of the term, and certainly not one forced upon the WWE Universe, for no logical reason.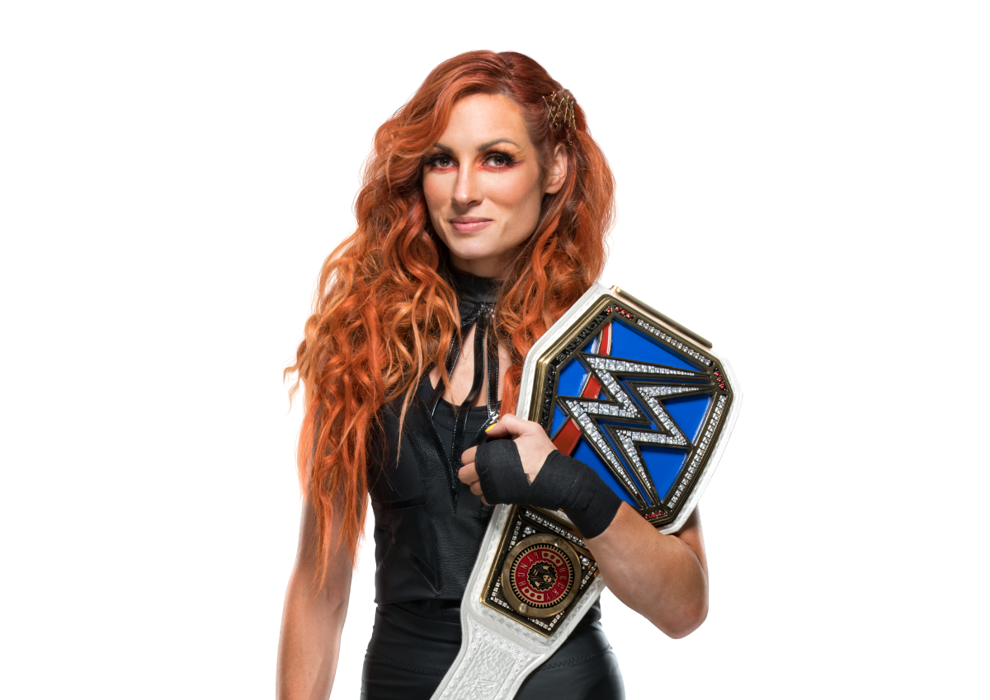 That seems to be the case when, upon her return from maternity leave, Vince McMahon decided that it was a good time to turn one of his biggest stars into a full-fledged heel.
It's a move that initially hasn't been particularly well received by WWE's audience, and one that seems to pose a disconnect with many fans who once cheered Lynch.
To longtime mat enthusiasts like RJ O'Sullivan, the heel turn flies in the face of booking logic.
"It's Pro Wrestling 101," said O'Sullivan, who uses a red-hot '80s program buildup as an example.
"Babyface has a baby. The fans all congratulate the babyface. The heel insults the baby. The babyface goes after the heel. Remember when Roddy (Piper) was out with the ear injury and sent in the video with him, Kitty, and their new baby? Roddy was all, 'I fight to support my family. Greg Valentine tried to take that away from me. Tried to take food out of my baby's mouth.' Then Greg came out and made fun of Piper's 'scraggly old lady and ugly little brat.' Everything is so backwards now."
While WWE has done a yeoman's job transforming Universal champion Roman Reigns from a failed heir apparent to John Cena to the most successful heel in the company, lightning hasn't struck twice with its handling of Lynch, who never carried the same burden as Reigns of being rejected by the fan base.
While it can be argued that all main-event talents need a change at some time or the other, this wasn't necessarily the case with Lynch.
Many fans will continue to cheer her because she is Becky Lynch. She might still succeed in her new role despite the questionable booking.
But something seems missing.
"The Man" seems to have lost some of her luster.
Like Stone Cold Steve Austin, she still needs to be the antihero, says wrestling critic Joe Dobrowski.
Austin himself regretted his short-lived heel turn that Vince McMahon orchestrated in 2001 following one of the most successful runs in pro wrestling history.
"This isn't who she is," Dobrowski said of Lynch. "She needs to be the antihero. This is a mistake in my opinion. It didn't need to happen. There are too many heelish villains as there is anyway. She may like what she's doing and that's part of the issue. It's not a crime to pander and like the fans."
'Not buying it'
Former WWE creative lead writer Vince Russo, who has followed Lynch since her time in NXT, has been one of Lynch's most outspoken critics.
"All that time, Becky Lynch cannot cut a promo," Russo recently said on Sportskeeda's "Legion of Raw" podcast. "She cannot. She is terrible at cutting promos. She is so over the top cutting promos. She is terrible.
"You know, Austin could do it all. Reigns can do it all. (Shawn) Michaels can do it all. Becky's strong suit is not her promos, and I would have repetition, repetition. I would be working with her till I'm exhausted."
A number of readers weighed in on the topic.
"She's got amazing charisma, but she's not a natural heel," opined Stuart Monroe.
"It's Austin wanting to go heel all over again," declared Bertrand Hébert.
"She's not the legit 'heel,' posted Bill Knight. "Not convincing at all. Not buying it. I'm still over here wondering how/why she stole Ric Flair's tag line as 'The Man' and got away with it … when uh …. she's NOT a MAN let alone THE Man at all."
"She has never impressed me, in ring or as a character. I literally turn the channel or fast forward on DVR. Same with her hubby's current incarnation," wrote Donnie Tillman.
"I have to say I never got her before and this seems forced … I also don't get her hubby either," added Bob Blackburn.
Surprise turn
Lynch revealed on the "Out of Character" podcast that she never expected that McMahon would turn her heel.
"You're always thinking, 'What would be cool, what would be interesting, what would get under people's skin?' I was always thinking of what it would be like, what would my comeback be like, what would I do when I came back. Vince is never going to want me as a heel, so what does this new babyface look like? Then they told me I was going to be a heel.
"It was very last minute ... It's so hard, especially when you've been a babyface for so long and the crowd likes you and are endeared to you and you've gone away and they've seen some of the stuff I went through and the year. I'm a new mom and I'm coming back and they are excited and there's this girl who has been doing awesome and it's a great rivalry and we like both of these guys. How do we make them not like one of them? She's a company girl, let's do this quick."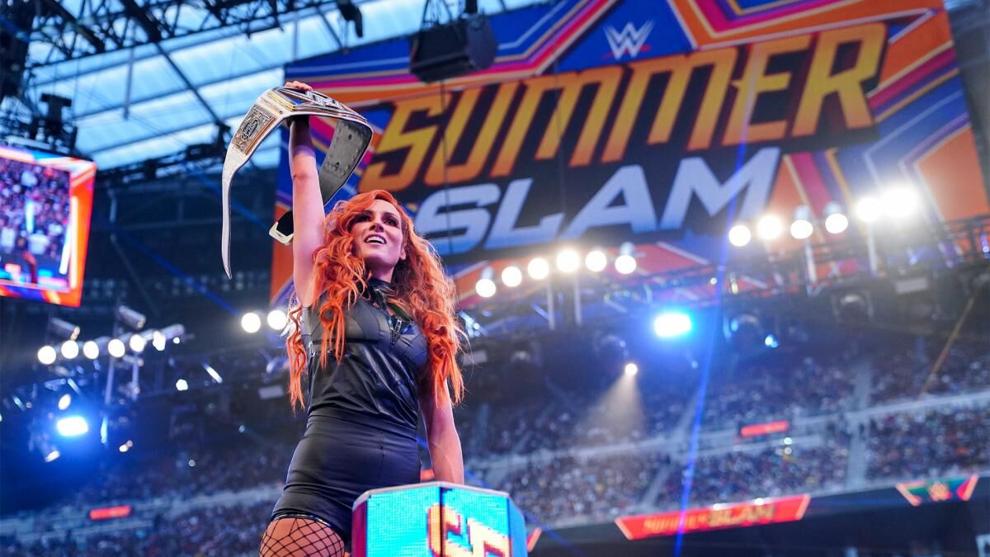 Lynch said her role had been basically reversed from three years ago when fans rooted for her as an underdog.
"I'm having fun with it. It's trial and error, see what works, see what doesn't. The last time, I was the underdog overcoming the top guy and people wanted to cheer me so there was no point in trying to get them to boo me. Now, I'm the top guy talking down to everybody and I've reached the mountain top. People want to see me be overturned, eventually."
For his money, O'Sullivan thinks it was a mistake for McMahon to toy with her persona.
"I think she's great at turning chicken crap into chicken salad no matter what they hand her, but this turn was dopey," said O'Sullivan. "Reminds me of when they tried to turn Austin heel. People didn't chant Becky's name for over a year just to boo her. For all his billions, Vince just doesn't understand wrestling. He understands getting born into the right monopoly-protected family and marrying some lady who understood marketing, but he doesn't get rasslin'. Becky needs to be Roddy Piper, not Snidely Whiplash. Seth Rollins needs to — hell, I don't know what Seth needs to do. His character seems like what you'd get if Charles Manson made a baby with Jimmy Valiant and gave it the wrong dosage of flea treatment."
Can Becky Lynch's heel turn work? Will the audience fully accept her in the new role? Is she simply too popular to play the heel?
Time will tell.
Lynch reportedly was inspired by Reigns' incredible transformation over the past year.
The "Tribal Chief" is now the company's top merchandise seller, rivaling heavily pushed babyface John Cena's peak-level merchandise sales despite technically being portrayed as a heel on TV.
That's certainly something to strive for.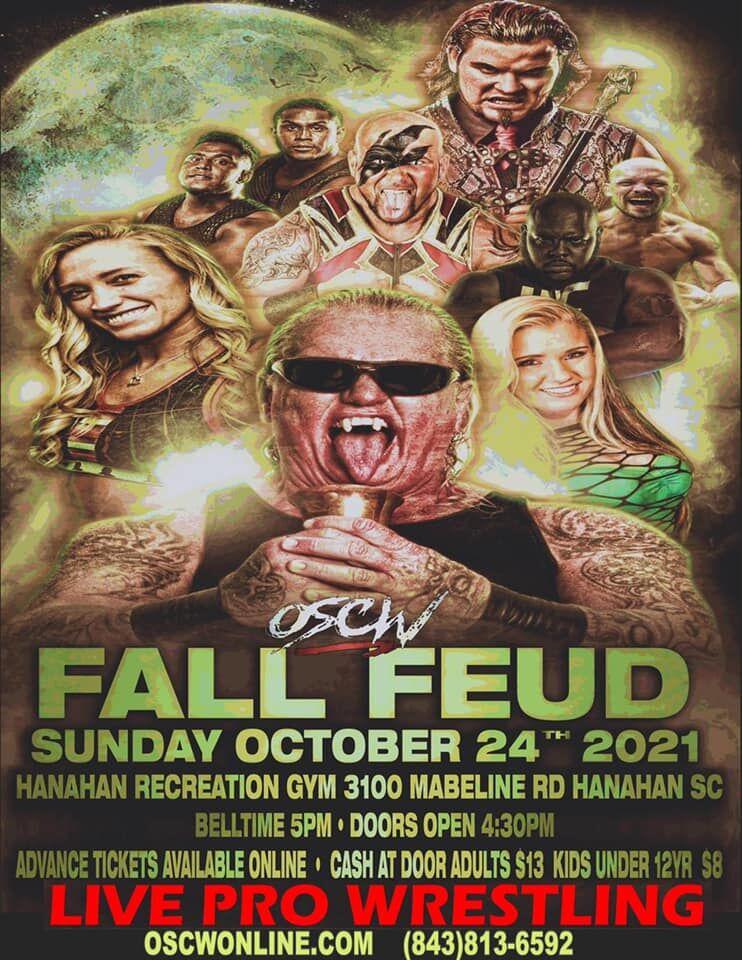 OSCW Fall Feud
Old School Championship Wrestling will present Fall Feud on Oct. 24 at the Hanahan Rec Center.
TNT (Terrence and Terrell Hughes), the twin sons of Devon Dudley, will make their OSCW debut and first South Carolina appearance as they challenge current OSCW tag-team champs The Bite Club (Gangrel and Kevin Thorn).
Other top bouts on the bill include: Brandon Paradise will defend his Intercontinental title against Facade; OSCW champion Timothy Zbyszko will meet WrestleForce champion TJ Boss; and OSCW women's champion Dani Mo will defend her title against Samantha Starr.
Bell time is 5 p.m. Doors open at 4:30. Adult admission is $13 and kids $8 (cash at door). Advance tickets are available at a discount online.
For more information, go to www.oscwonline.com.
Reach Mike Mooneyham at bymikemooneyham@gmail.com, or follow him on Twitter at @ByMikeMooneyham and on Facebook at Facebook.com/MikeMooneyham. His latest book — "Final Bell" — is now available at https://evepostbooks.com and on Amazon.com
Did you know …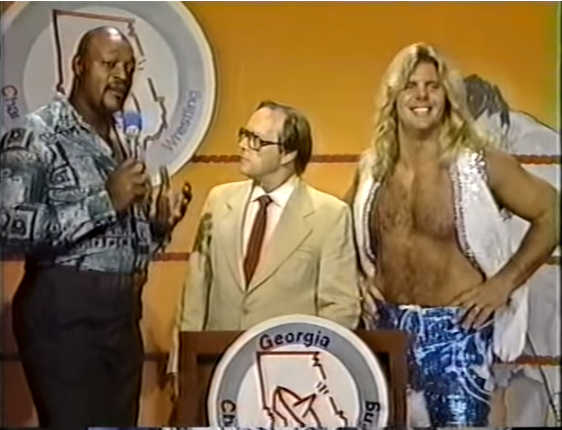 Forty years ago, a storyline breakup of The Fabulous Freebirds led to an unusual alliance in the NWA Georgia territory. Needing a new partner to combat former ally Terry Gordy and Jimmy Snuka, Michael Hayes found a surprise tag teammate in a 35-year-old rookie grappler — celebrated NFL defensive lineman Otis Sistrunk, formerly of the Raiders. In October 1981, the Hayes-Sistrunk pair defeated Gordy and Snuka for the National tag belts. However, it was a short-lived union as Sistrunk was reportedly not fond of wrestling and soon left the business. The duo vacated the titles. Hayes and Gordy eventually reunited, added Buddy Roberts to their ranks, and went on to great success for another decade in promotions across the country.
— Kenneth Mihalik, a retired educator living in Charleston, can be reached on Twitter @HoldBackTheNite
Blast from the Past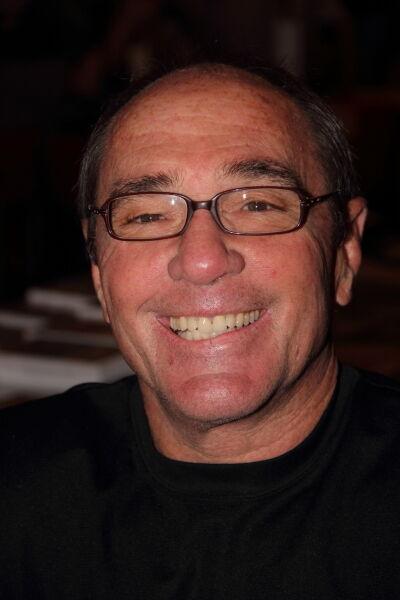 Tampa native Steve Keirn, who debuted in 1972, was trained by a couple of the industry's best teachers, specifically Eddie Graham and Hiro Matsuda. He was tutored by the territory's greats including Terry and Dory Funk Jr. and Jack and Jerry Brisco. An apt pupil, Keirn exhibited success in both singles competition and in tag-team contexts, particularly when partnered with Graham's son Mike. They were the NWA Florida promotion's champions on numerous occasions. Keirn also formed winning alliances with budding stars like Bob Backlund and Jimmy Garvin. He demonstrated such promise in the mid-'70s, the senior Graham reportedly recommended to WWWF promoter Vincent J. McMahon that Keirn was the right grappler to succeed Superstar Billy Graham as the Northeast-based company's world champion, an honor given to Backlund instead.
While with the Continental Wrestling Association in Memphis during 1982, Keirn was having a fine run, usually paired with Bill Dundee against the likes of Dennis Condrey and Norvell Austin. But Keirn cultivated a strong, game-changing ring rapport with Stan Lane and the duo became The Fabulous Ones, one of the elite teams in the business. The Fabs, as they became known, were billed as heartthrobs and handled their fame well. Lane was originally slated to have Terry Taylor as his teammate, but the veteran Keirn provided the proper edge to the act. After conquering all comers for the promotion in the early '80s, they moved on to the American Wrestling Association in the Midwest, defeating members of Sheik Adnan's stable, along with units consisting of the likes of Larry Zbyszko and Jesse Ventura. They also developed a significant rivalry with The Road Warriors (aka Legion of Doom). A 1986 return to Florida for Keirn with Lane consisted of a long program against The Sheepherders (aka Bushwackers). However, Lane left to join The Midnight Express for Jim Crockett Promotions. Keirn was back to being a solo performer.
In 1991, Keirn pitched to WWF boss Vincent K. McMahon a new ring persona derived from the outdoorsman played by Burt Reynolds in the film "Deliverance." But McMahon's preference was for a backwoods rogue. The resulting character played by Keirn was Skinner, a cagey, snarling hillbilly heel, and clever play on Keirn's name. This was a real departure from the dapper image of The Fabs. As an ornery yet dependable mid-card villain, he was initially booked against crowd favorites receiving a push - Ricky Steamboat, Virgil and Tatanka, among them. Keirn persevered and eventually enjoyed periodic victories. When the Skinner role ran its course, Keirn was tabbed to play a second Doink The Clown in a storyline requiring that multiple Doinks torment arch-rival Crush. His WWF run over, Keirn had a brief stint in WCW in 1994 with a focus again on tag matches.
Until 2012, Keirn was a trainer for the WWE's developmental territory based then in Tampa. The versatile and well-traveled mat star, who held his share of regional title belts for assorted groups, turns 70 on Sept. 10.
— Kenneth Mihalik, a retired educator living in Charleston, can be reached on Twitter @HoldBackTheNite
Photo of the Week