It's an appropriate time to reflect upon some of the pro wrestling personalities who passed away in 2018.
Many represented an era that will forever be etched into the memories of longtime fans.
They touched our lives in many ways. For those of us lucky enough to see them perform, we will never forget them. For those of us who knew them, we were blessed.
They were athletes and performers who lived by the credo that "the show must go on."
Some lived out of a suitcase, spending more than 300 days a year on the road, working the territorial circuits during a time when the profession was much different than it is today.
Others never got to realize their full potential.
Some died far too young.
But they all made an impact in professional wrestling, a world full of colorful figures who come in all shapes and sizes, with their stage being a ring in which their personalities often reached larger-than-life dimensions.
Bruno Sammartino, who passed away on April 18 at the age of 82, was one of the pillars of professional wrestling over the past half century. Not only was he a hero to millions of fans, he was a bonafide hero outside the ring as well.
He was professional wrestling's ultimate good guy, achieving a status that few others in the history of the industry ever came close to attaining. His blue-collar style attracted the sizable and fiercely loyal immigrant and ethnic populations in the one of the biggest markets in the country. Bruno connected with not only fellow Italians, but also Latinos, Greeks and Jews, and he became their champion, fighting for everyone who rooted him on.
The "Italian Superman" owned one of the most untouchable records in company history as he held the WWWF championship for nearly eight years (2,803 consecutive days) starting in 1963. The World Wide Wrestling Federation was born on May 17, 1963, when Bruno, at the age of 27, dethroned Buddy Rogers in only 47 seconds, setting the foundation for today's WWE.
The wrestling community also mourned the loss of "No. 1" Paul Jones, one of the most popular stars in the Mid-Atlantic wrestling territory during the '60s and '70s, who passed away April 18 at the age of 75.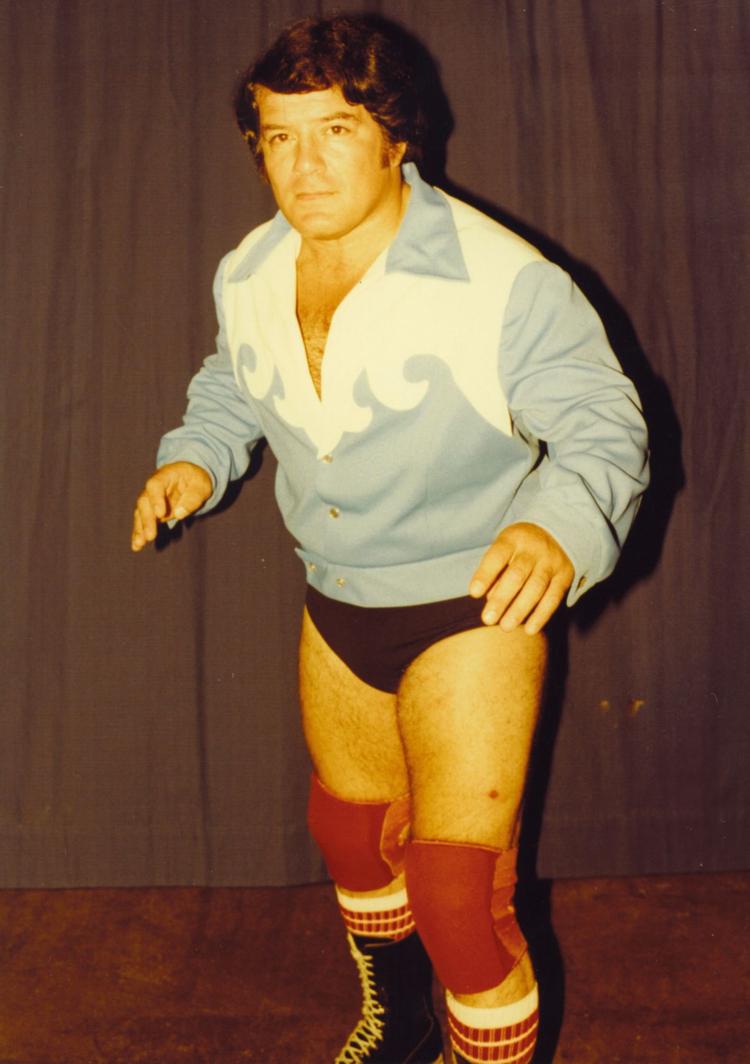 Jones, whose real name was Paul Frederik, enjoyed phenomenal success in the Carolinas and Virginia, Georgia and Florida, where he was the only wrestler to simultaneously hold that state's two major titles, the Florida heavyweight championship and the Southern heavyweight title. He won the Florida title belt four times and the Florida TV title twice. He also held the Georgia heavyweight title.
Jones achieved legendary status in the Mid-Atlantic region, where he was a seven-time NWA world tag-team champion with four different partners, two-time United States heavyweight champion, two- time Mid-Atlantic heavyweight champion and four-time Mid-Atlantic tag-team champion, pairing with such stars Nelson Royal, Wahoo McDaniel, Ricky Steamboat, Baron Von Raschke (Jim Raschke) and The Masked Superstar (Bill Eadie).
As beloved as he had been by fans as a "good guy," he was as equally hated as a "bad guy" and formed a memorable heel tag team with Raschke in 1979. The two held the NWA world tag-team title and feuded with such teams as Ric Flair and Blackjack Mulligan and Ricky Steamboat and Jay Youngblood.
Leon White, who as the iconic Big Van Vader was widely regarded as one of the greatest big men in the industry, died on June 18 at the age of 63.
On a global level, White was one of the greatest attractions the pro wrestling business has ever seen. A 6-5, 450-pound wrecking ball during his prime, White found success in practically every major promotion and held world titles in the United States, Japan, Mexico and Germany. He possessed amazing athletic ability for a man his size, performing moonsaults and leaping off the top rope with relative ease.
Extremely believable as a monster heel, White got his first big break working for New Japan Pro Wrestling in 1987 under the name Van Vader, a gimmick initially reserved for Jim Hellwig, who instead signed with the WWF where he became known as The Ultimate Warrior. White would go on to win nearly 20 major championships during a career that spanned four decades.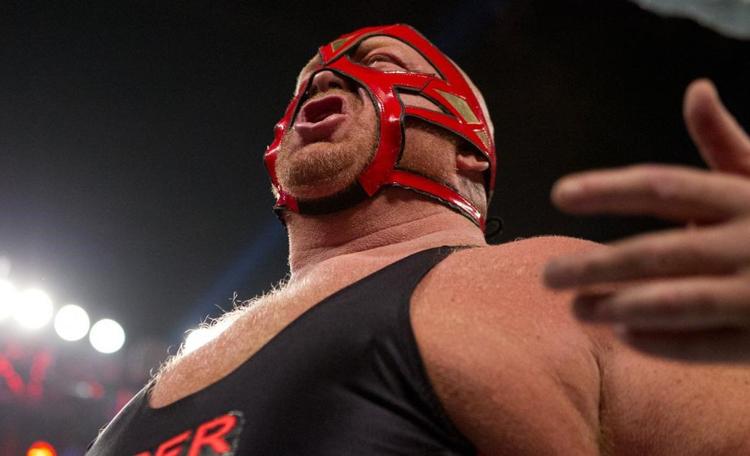 2018 finishes
Among those from the wrestling community whom we said goodbye to in 2018:
Raúl Mata, Dec. 19, 71; Frank Durso (Frank Scuillo), Dec. 7, 81; Larry "The Axe" Hennig, Dec. 6, 82; Dynamite Kid (Tom Billington), Dec. 5, 60; Larry Matysik, Nov. 25, 72; Jose Lothario (Guadalupe Robledo), Nov. 6, 83; Dick Slater, Oct. 18, 67; Don Leo Jonathan (Don Heaton), Oct. 13, 87; Nate Hatred (Nick Kehner), Sept. 1, 43; Lin Byron, Aug. 30, 36; Villano III (Arturo Díaz Mendoza), Aug. 21, 66; Walt Harris, Aug. 18, 97; Doc Dean (Ian Dean), Aug. 14, 48; Jim Neidhart, Aug. 13, 63; Steve Travis (Steve Musulin), Aug. 10, 67; Brian Christopher (Brian Lawler), July 29, 46; Nikolai Volkoff (Josip Peruzović), July 29, 70; Brickhouse Brown (Frederick Seawright), July 29, 57; Rayo de Jalisco Sr. (Máximino Linares Moreno), July 19, 85; Masa Saito, July 14, 76; Matt Cappotelli, June 29, 38; Big Van Vader (Leon White), June 18, 63; Johnny Attitude (John Greene), June 12, 53; Chuck "Rockin' Rebel" Williams, June 1, 52; Big Bully Busick (Nick Busick), May 8, 63; Neff Maiava, April 21, 93; Bruno Sammartino, April 18, 82; Paul Jones (Paul Frederick), April 18, 75; Terry Garvin Simms, April 7, 55; Johnny Valiant (Thomas Sullivan), April 4, 71; Scotty McKeever (Gary Scott McKeever), April 1, 50; Chris Champion (Christopher Ashford-Smith), Feb. 17, 57; Paula Kay (Paulla Kay Collier), Feb. 6, 70; Tommy Marlin Sr., Jan. 24, 85; Whipper Watson Jr. (Phil Watson), Jan. 18, 68; Joey Kaos (Joe Pertowski), Jan. 9, 30; Reggie Love (John Evans), Jan. 7, 90; Mountain Fiji (Emily Dole), Jan. 2, 60.
WWE Smackdown
WWE is bringing Smackdown to the North Charleston Coliseum on Jan. 7.
AJ Styles will defend his WWE championship against Daniel Bryan in the main event, while Shinsuke Nakamura, Jeff Hardy and Samoa Joe will meet in a three-way match.
New Smackdown women's champion Asuka will join Charlotte Flair and Becky Lynch in a special Miz TV segment. The Bar (Sheamus and Cesaro) will defend their Smackdown tag-team title in a three-way match against New Day and The Usos. Also featured will be Luke Gallows and Karl Anderson, Carmella, Naomi and more.
To purchase tickets, visit www.ticketmaster.com. Tickets also are available at the North Charleston Coliseum box office and all local outlets.
Reach Mike Mooneyham at bymikemooneyham@gmail.com, or follow him on Twitter at @ByMike Mooneyham and on Facebook at Facebook.com/MikeMooneyham.