The infamous "Montreal Screwjob," one of the most controversial off-script double-crosses in professional wrestling history, is still talked about and debated almost 22 years after the 1997 incident at WWE's Survivor Series pay-per-view.
Now a former wrestling publicist is giving it a Shakespearean touch in a play, aptly titled "Screwjob," that he is marketing.
Barry Norman, who served as a publicist for the now-defunct World Championship Wrestling that was once owned by media magnate Ted Turner, has put his own twist on the unscripted double-cross in Montreal.
A cloak-and-dagger, backstage plot of betrayal to dethrone WWE champion Bret Hart in front of his native Canadian fans and millions more watching via pay-per-view, the event changed the wrestling industry forever.
As a result of the infamous moment, the "Mr. McMahon" character became universally vilified, paving the way for the "Stone Cold" Steve Austin-Vince McMahon rivalry and the trend-setting Attitude Era.
Converting the dialogue to Shakespearean English was no easy task, says Norman. While he has 25 years of  experience in the film industry as a filmmaker and film festival founder and executive director, this is his first stab at theater.
"I basically read almost every play William Shakespeare wrote, but I did get into the flow of it and a lot of it just came out," he says. "When I ran into trouble, I would re-read some of the more famous monologues to get back into the flow. It's about 60 pages (which translates into an hour), but the final scene is the wrestling match, which should run between 10-15 minutes and it isn't written out (except for the finish) because, as in any match, it will be improvised depending on crowd reaction at the time."
The main characters in Norman's play are, of course, the major players involved in the 1997 incident in Montreal, most notably Bret Hart, Shawn Michaels and Vince McMahon. There are a handful of others, too, including referee Earl Hebner and current WWE executive Paul "Triple H" Levesque, who were all in the plan to execute the title change. It was Michaels, though, who ultimately admitted to blindsiding Hart that fateful night.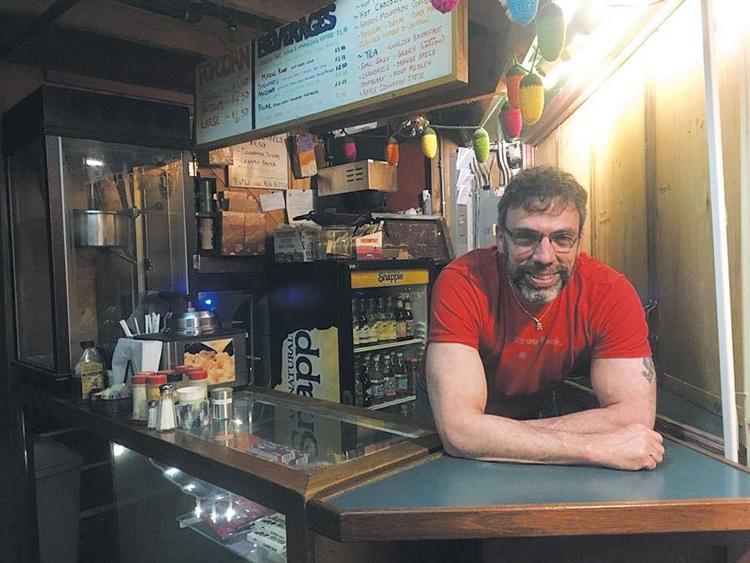 To Hart, who was the highest-paid performer in the company at the time, "It was as if they murdered me, right there in front of the world." To McMahon, Hart simply wasn't willing to do "what was good for the business" at a time he thought it was necessary. "We need people who understand this business and don't get so carried away with it that they believe their own publicity. He thought he was a Canadian hero. His character was," McMahon would say.
WWE itself has described Montreal as "arguably the most controversial, most jarring moment in the annals of sports entertainment." Indeed it was a pivotal point in pro wrestling history and one that would lead to a dramatic shift in the Monday night wars.
The play, says Norman, is "mostly drama although there are, I hope, a few moments/soliloquies of comedic value."
The cast of characters and their slightly altered identities, whom some veteran fans may readily decipher, include:
Vic McNugget, the head of a professional wrestling promotion; Sophia, Vic's 23-year-old daughter; Shame, Vic's 30-year-old son; Dunk the Fool, Vic's court jester; Hombre Golpeador Corazon (literally translated to "Hit Man"), a 40-year-old Mexican wrestler; Little Takostubo (Takostubo is the medical term for "heartbreak"), a 25-year old-wrestler gaining popularity; The Mortician, top wrestler and friend of Hombre; Earl of Hebner, referee and friend of Hombre; Johnny Clarion, wrestling writer and hater of Oozy; Rinse Oozy, wrestling writer and hater of Clarion; Pitty Pat, wrestling road agent; Wilhomena, Hombre's wife; Lawler, wrestling announcer; and Kelly, wrestling announcer.
"Both Vic and Hombre wrestle with the problem of how to make the last match go," explains Norman, who worked for WCW from 1989-95. "As it is based on the actual Montreal Screwjob, you know how the two camps feel, but it paints a more Shakespearean picture of who is actually right – the promoter who made Hombre and now wants him to do something in the interest of the promotion, or Hombre, who while grateful, feels that his years of hard work can't allow his character to lose in the manner suggested. Both seek out counsel as to what to do, and these take place in a series of monologues and soliloquies, leading up to the actual match."
After the end of the match, both Vic and Hombre give monologues to the audience regarding their final feelings. "Hombre goes last and, of course, drops the mic," says Norman.
An example of Vic's soliloquy that opens the play:
For ratings of my fortune sag
As time-honoured buy rates lag
Whither to pursue my champion's reign
Or suffer the lashings of land and spirit
I give voice to treacheries so unspeakable
When my angles and gimmicks no longer soothe
Nor heal the chastised malice
Of favourite sons whose trophy
Cast a pall upon my kingdom
The raw oppressor tempers my heart's staggered beats
No Nitro can quell the savagery of echoed chants
While cage and ladder of combat lore
Who would fare better to sweat this dreary life
No coward I to seize the moment
And will clash of titans for sporting sake
"Can you imagine, if this makes Broadway or even off Broadway – an actual match in front of theater goers, and as in real life, the ending might be the same, but each match would be different depending on crowd reaction, etc.," says Norman.
As for his personal feelings regarding the highly controversial incident, Norman says he believes both Hart and McMahon have a point.
"It is Vince's company and Bret became a superstar as Vince gave him the forum. But Vince did sign Bret to a 20-year contract and then told him he couldn't uphold it, which is BS. Also, Bret's 14 years there, he put all he had into his character, and I feel he had a right to protect the hard work he put into it. In the final product, I definitely lean towards Bret but I did try to make Vince's point for him."
Tony nomination?
The current owner and operator of a movie cinema in Brunswick, Maine, Norman in the past two years has written two self-published books ("Flipping Point" and "The Angriest Childhood in the World") that have been well-received by readers, but this is his first crack at writing a play.
As for WWE, Norman says he can envision the company's boss getting a kick out of it.
"Part of me would think Vince would love to actually produce it – be behind a highty-tighty play. Imagine Vince if it made Broadway and got nominated for a Tony. But I also realize that he might hate it as I do poke a ton of fun at him and his kids. So depending on his mood, I can see him putting his money behind it, or something entirely different."
The Viceland cable network recently aired a one-hour episode on the Montreal Screwjob in its "Dark Side of the Ring" series, with some of the major players recapping the angle that occurred 22 years ago.
It was the series and talking to friend Sid Eudy (former wrestling star Sid Vicious) that led him to his project.
"Sid Eudy is one of my best friends and we talk every day. I had been writing an angle for him as he would love one last run due to how he had to leave because of his injury. I think it's an incredible angle. I also watched Viceland's 'The Dark Side' series which included a segment on the Montreal Screwjob. All of those things just percolated in my head and somehow Shakespeare came out."
Norman sent his work to a journalist friend who loved it and put him in touch with an agent.
His goal is to take the project as far as it can possibly go. Realistically, though, he admits its future is unknown.
"My goal is to see what will be. Having never done a play before, I don't know what will happen. Unlike a book, you can't self-publish. I would love for it to be produced somewhere, and yes, I have delusions of it making it to Broadway or at least off-Broadway."
His next project is a work on Eudy.
"I am going to visit Sid next month and see some of the places he's lived and get some of his stories on tape. I have come up with the writing style for it and the title – "Writing Poetry in the Sand."
Road to wrestling
Norman, 61, who has a master's degree in Film Studies from Boston University's College of Communications, found his way into the wrestling business after attending the Music Business Institute in Atlanta in 1987. Attracted to television production, he was hired by CNN in 1988 and a year later by WCW after applying for a position he saw on the job board.
"I realized that WCW was involved in live TV/PPV/merchandising, and I saw it as an opportunity to be very creative in how I approached the job, and I was right. The year at MBI (part of the Art Institutes) led directly to it," says Norman.
"Some of the characters there (WCW) just lent themselves to creative writing in press releases, and that was a blast," says Norman, who was responsible for securing media coverage for the company.
"Once I started getting people cast in TV shows, movies and MTV, I gained a lot of respect. I actually did love it because it was creative, it was interesting, it was challenging, it was sports marketing. I liked that there were really no restraints. What can I do today? How does this present itself? What can I do with these characters?"
For the past eight years Norman has operated a movie theater in Brunswick, Maine, that features "art house" films.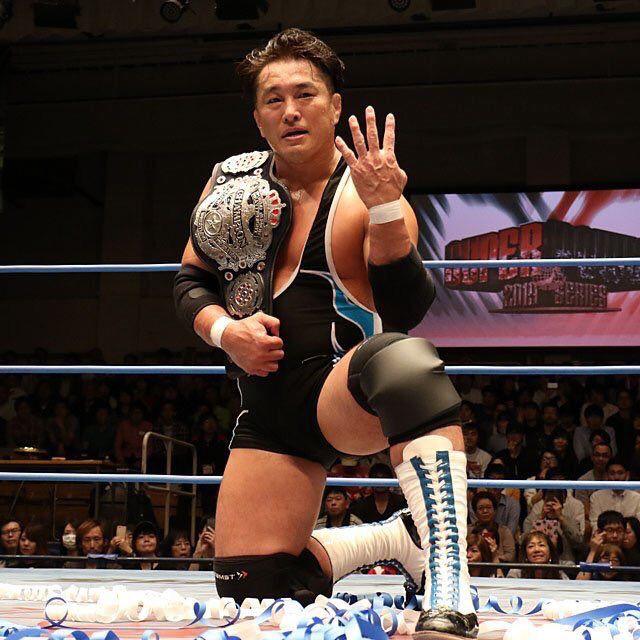 RIP Atsushi Aoki
All Japan Pro Wrestling junior heavyweight champion Atsushi Aoki was killed in a one-vehicle motorcycle accident June 3 in Tokyo. He was 41.
According to a report, Aoki failed to navigate a curve inside a tunnel on the Shuto Expressway, causing his motorcycle to crash into a side wall. Aoki, who was wearing a helmet, was later confirmed dead at a local hospital, police said.
Aoki, who won the junior heavyweight title two weeks earlier, had wrestled the day before his accident, teaming with Hikaru Sato and Yusuke Okada against Koji Iwamoto, Jake Lee and Nobe Bryant in Kobe, Japan.
Also the head trainer at the AJPW dojo, Aoki began his pro career with Pro Wrestling NOAH in 2005. Trained by Jun Akiyama, he was a two-time junior tag-team champion for the promotion, before leaving in 2013 along with Akiyama, Kotaro Suzuki, Yoshinobu Kanemaru and Go Shiozaki for All Japan. There he won the All Asia tag titles three times and launched his singles career as a junior heavyweight. His current world junior title reign was his fourth, the most in the promotion's history.
Reach Mike Mooneyham at bymikemooneyham@gmail.com, or follow him on Twitter at @ByMikeMooneyham and on Facebook at Facebook.com/MikeMooneyham. His newly released book — "Final Bell" — is now available at https://evepostbooks.com.