EDITOR'S NOTE: This is the final part of a series on women's wrestling Hall of Famer Toni Rose.
Susan Green, who broke into the business at the age of 15 and began training with the legendary Fabulous Moolah after graduating from high school in Texas, met Toni Rose more than 50 years ago, and the two have remained friends ever since.
Only 17 at the time, Green first worked with Rose in Hawaii and Australia in 1971. Teaming with Sandy Parker at the time, the two enjoyed a lengthy program with Rose and Donna Christantello.
"The first four months we were doing every night except Sunday," recalls Green. "We normally flew from Hawaii over to Hong Kong on a Sunday, and then we'd start on Monday for six days in Australia and New Zealand."
One of their favorite tours, she says, was on the wrestling-rich West Coast circuit.
"Normally we'd start down in Los Angeles for the LeBells, then we'd go up to Roy Shires in San Francisco," recalls Green. "Then we'd shoot up to the Owens in Portland and Washington state, and then up to Vancouver and work our way across Canada. We always knew we were going to be at the Stampede in Calgary for Stu Hart."
It was a great learning experience for Green, who has remained in the business and has trained wrestlers for decades in Columbia.
When they were back home, says Green, the girls would work on Moolah's property, painting apartments and cleaning trailers.
"I was always on the tractor mowing those 25 acres because I was the only one who could make that '47 Ford tractor mow. If I wasn't there, it didn't get mowed," she laughs.
Green says she and Vicki Williams were among the few girls who owned cars on the property. The rest, she says, had to travel by train or bus.
"The (territory) office would have someone pick them up, and then they'd travel with one of the guys they put them with," she said. 
When one of the girls had to drive for matches closer to home, it would always be Green behind the wheel in her car.
"I could always count on Toni, no matter if there were three or four other people in the car, it would be my car and I'd be the only driver. But I could always count on Toni. She'd read the map and tell me how to get there. She was the map-reader and I was the driver," she said. 
After wrestling
Toni Rose wrestled into her mid-30s, but after 17 years in the business, returned to her Columbia home and began a new career working as a phone operator for AT&T, until she retired in the early 2000s after working there for almost 25 years.
"I liked it. It took a long time to get used to it. Dealing with the public is never easy. I wouldn't even know how dial an operator today," she laughs.
Rose, who turned 77 last December, has lived in Columbia since 1963 when she set out to start her wrestling career at Moolah's training compound. She likes it there, and a slight Southern accent shows not a hint of her native Indiana.
"Guess I've lived here long enough," she smiles. "But it's nice and I've enjoyed it here.
"I've got cats, and every one of them is a stray. They just come up on the deck, and I think they tell all the cats in the neighborhood that they get fed here. A bunch of them are outside, but they come up every morning and every night."
Rose's husband of nearly 35 years, Jack Laughridge, passed away in 2016. She married after leaving the wrestling business, realizing the dismal success rate of marital bliss among the wrestling fraternity.
"It would have been difficult (to be married and on the road). A lot of them (wrestlers) were married many times. It's not a good formula," she said. 
Many of Rose's closest friends in the wrestling business, most notably longtime tag-team partner Donna Christantello, are no longer around.
"We were very good friends," Rose says of Christantello (Mary Donna Alfonsi), who passed away in 2011 at the age of 69. "Donna always had your back and would always look out for you. She was a good worker and was right there with you no matter what."
Another friend, Penny Banner, passed away in 2008 at the age of 73.
"I kept in touch with Penny until she died. She was a very nice lady," says Rose. "It's been a long time."
"Toni is really caring and she tries to keep up with all of us that are still around," says Green, who in recent years has helped push Rose back into the wrestling fold.
In 2018, Rose was inducted into the Pro Wrestling Hall of Fame in Wichita Falls, Texas.
She attended the last Gulf Coast wrestling reunion in Mobile, Ala., along with Green in 2020. Unlike other events in the past, the turnout was sparse, a result of the pandemic and the declining number of surviving legends.
On the women's wrestling side, notes Green, only she, Rose and Ida Fields (widow of wrestling star Lee Fields and Mobile Speedway owner) were in attendance.
"We normally had a couple hundred people there," says Green. "In 2020, attendance was sparse. I didn't even know most of the folks there."
And many of those who were there weren't quite up to date on reunion etiquette. Green, though, stood guard at the front door before that day's festivities wound down.
There was a problem.
"None of these youngins were cleaning," says Green. "Toni was in the kitchen helping get the dishes washed, and Ida was in there as well. I stood at the front door asking the newcomers where they thought they were going. They said that they were going to be wrestling in Pensacola that night.
"I said as soon as we get the garbage taken out, we get all the table clothes pulled off and we get chairs folded up, then y'all can go to Pensacola."
Said Rose, "When we first got there, we thought where they had it at the Raceway would be clean and ready to go in. There was no way people could have sit in those chairs. A guy there helped me wash some chairs so people could sit down. And then we had to clean the kitchen. Later they just all got up and started to leave. Fortunately we most of the food catered in. But the place just wasn't ready."
It was a far cry from previous Gulf Coast reunions, says Rose.
"The building itself just wasn't clean, and probably no one had been there since we had been in there a year or two before that."
Women's Hall of Fame
Later this year, Rose is scheduled to be inducted into the newly formed Women's Wrestling Hall of Fame. She will be enshrined as part of her tag team with the late Donna Christantello.
Christopher Annino, one of the key figures behind the hall, founded the institution last year with the intention to preserve the history of women's wrestling.
"Toni Rose was a much underrated talent who had uncanny ability in the ring both as a single's wrestler and tag team wrestler," says Annino, an award-winning filmmaker and pro wrestling historian. "She and Donna were the dynamic duo when it came to being innovators in the women's tag-team genre. They breathed life in that division and made everyone better wrestlers. Toni as a person is truly one of the kindest people you could meet in life."
Annino says he hopes to have Rose, Christantello and Green inducted on an NWA taping because of the importance of the historical integrity."
"We would love to induct Toni, Donna and Susan on an NWA taping. The Women's Wrestling Hall of Fame truly admires what (NWA president) Billy Corgan has recreated, and it's only fitting because Donna and Toni had won the NWA women's titles numerous times. Toni owns the original NWA women's tag title."
In addition to Rose, Christantello and Green, this year's 2023 class will include first-ever women's champion Cora Livingston, first NWA women's champion Mildred Burke, Beverly Shade, first female WWF referee Rita Marie Chatterton, former WWE Champion Carlene "Jazz" Begnaud and Olympic gold medalist Iryna Merleni.
Also, WWE Hall of Famer Luna Vachon, WWE Hall of Famer and Monster Truck champion Madusa, Marva Scott, Babs Wingo, first African American champion Ethel Johnson, Missy Hyatt and Jeanne Basone representing GLOW (Gorgeous Ladies of Wrestling).
Although she still occasionally watches Raw and Smackdown, Rose says it's a far cry from the era she performed in.
"It's a totally different ballgame from when we wrestled. I don't think I would have enjoyed wrestling today. They have wild, weird storylines," she said. 
It was more like a family back in the day, she says. Sometimes a little dysfunctional, but mostly a sisterhood of rebels ahead of their time, women who combined physical strength and beauty inside a professional wrestling ring when it was taboo for girls to join the business.
"We got along most of the time. Every once in a while somebody would cause a little trouble. But most of the time we did get along. It was definitely like a family," she said.
Looking back at her career, Toni Rose says, "It's been a long time. It seems like it was another person. It seems like you're looking back at somebody else's life."
Reach Mike Mooneyham at bymikemooneyham@gmail.com, or follow him on Twitter at @ByMikeMooneyham and on Facebook at Facebook.com/MikeMooneyham. His latest book — "Final Bell" — is now available at https://evepostbooks.com and on Amazon.com
Did you know …
Feared grappler Pampero Firpo, known as "Wild Bull of the Pampas," worked for 25 years as an employee of the U.S. Postal Service in San Jose, Calif., following a 33-year wrestling career.
Firpo, whose real name was Juan Kachmanian, passed away in 2020 at the age of 89.
On this date …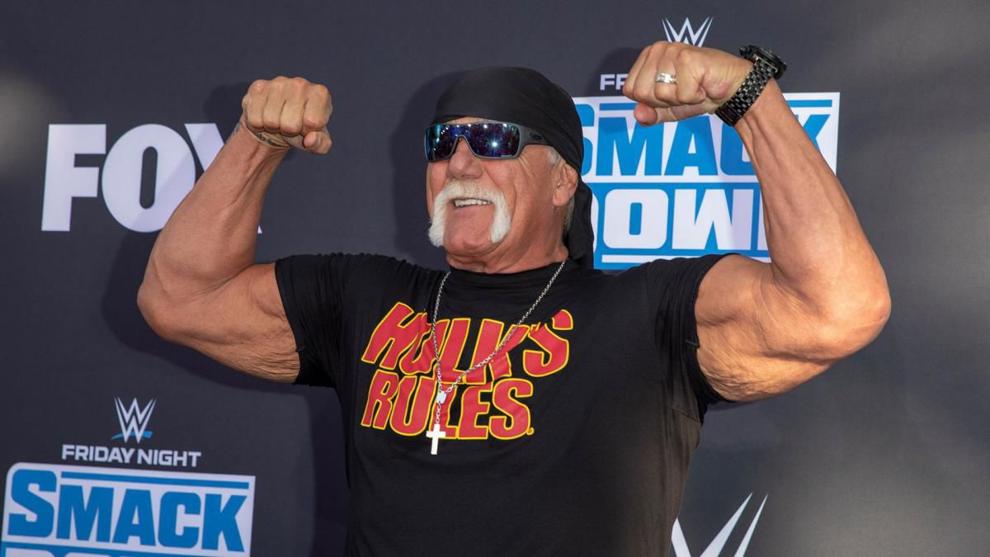 Thirty-four years ago today on this date (April 2, 1989): Hulk Hogan defeated Randy Savage to win the WWF championship at Wrestlemania V at the Boardwalk Hall in Atlantic City, N.J.
Donald Trump's Trump Plaza Hotel and Casino was the main sponsor of the event.
It was Hogan's second WWF title win, making him the first man to win the WWF title more than once since Bruno Sammartino in 1973.
Photo of the Week