Over more than a half century of following and covering the wrestling business, one of the questions I'm most often asked is if I remember my very first live wrestling show.
My answer is an emphatic yes; not only do I remember it, the memory comes back as if it were yesterday.
To say it was different from today's product would be a gross understatement. It was, in fact, a far cry from what is now presented as "sports entertainment." If you don't believe it, the marquee in front of the building clearly advertised "wrestling," which many fans simply referred to back then as 'rasslin.
Many of those same fans were there to see a fight. Skip the drawn-out promos that are commonplace today. More action, less talking was the order of the day.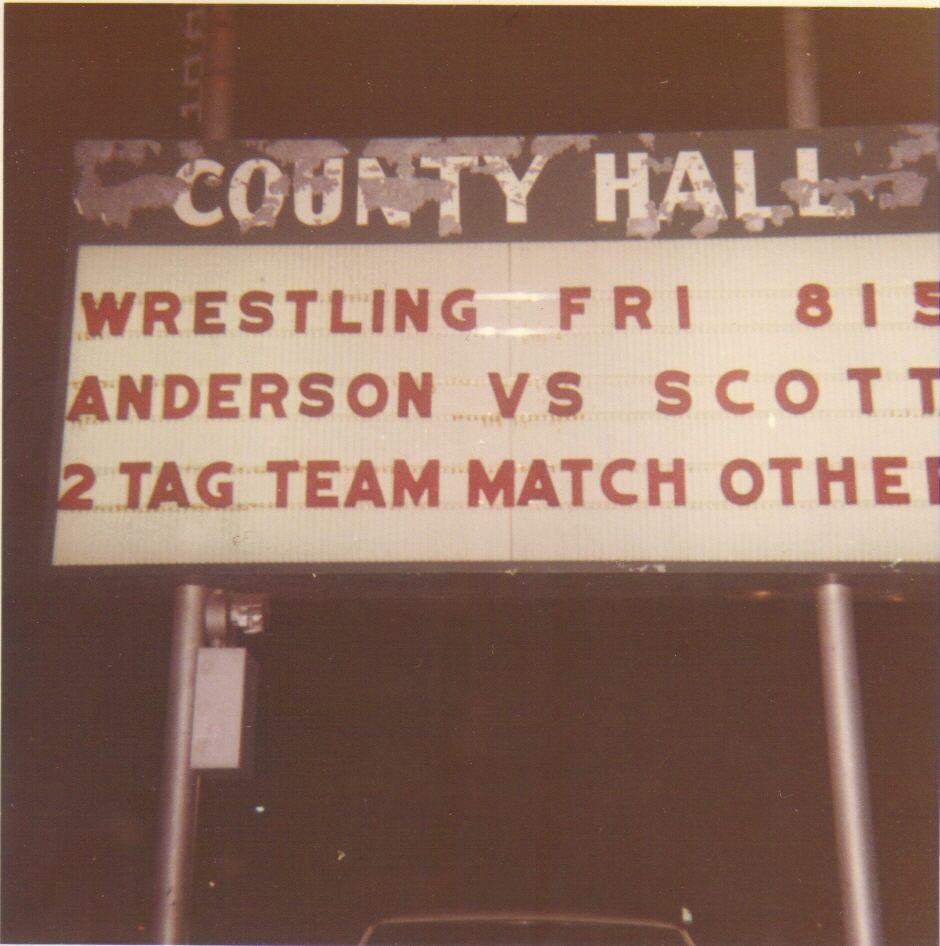 There was no pyro, blaring music or fancy ring entrances. The closest thing to music was old-school country songs played over a scratchy loudspeaker prior to the 8:15 p.m. bell time.
The venue where I attended my first live wrestling show in 1964 was the former County Hall in Charleston.
Now an affordable housing complex known as the Palace Apartments, the building is long removed from the days when it was the place to be on Friday nights, wrestling was the ticket and promoter Henry Marcus was the ringmaster.
That first card was a three-match, 10-man program that featured one singles and two tag-team bouts. The show lasted approximately two hours, and that included a 15-minute intermission before the main event.
Back in those days, the only air conditioning was provided later in the show when the doors were opened and giant box fans were brought in to help circulate the smoke-filled air. Years later the late, great Wahoo McDaniel would declare that the building was so hot that the walls sweated. "And I've wrestled in plenty of hot places in Texas," he would add.
The smell of stale beer and popcorn also permeated the surroundings, which only heightened my anticipation of some real-life fisticuffs.
I would not be disappointed.
The opener featured a young Tim Woods (later to become known as the great masked Mr. Wrestling) against Pedro Zapata.
As a side note, to illustrate that the greatest danger wrestlers faced during that era was from frenzied fans, Zapata had two years earlier been critically injured by a knife-wielding spectator during a heated match in Alabama. Woods would have his finger bitten off by a non-wrestling challenger four years later in Georgia.
The second match was a midget tag-team affair that pitted pint-sized good guys Lord Littlebrook and Little Hawk against a couple of bearded faux-Nazi villains aptly named Fritz and Hans Hermann.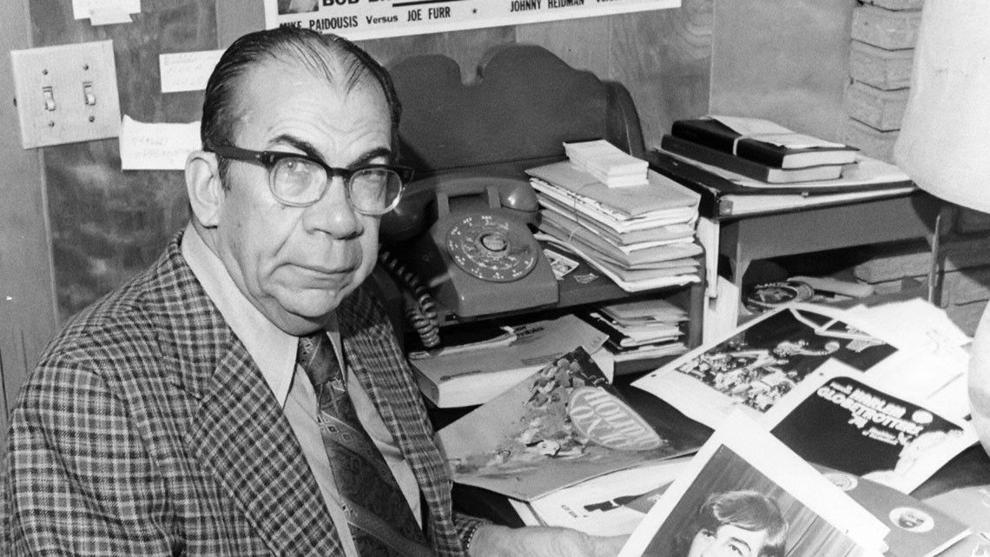 Needless to say, political correctness did not exist then, and the little people were billed as a special attraction.
In the main event, I would witness the personification of good vs. evil in the form of the mysterious and rule-breaking Masked Bolos (later known as The Assassins) and the wildly popular team of 601-pound Haystacks Calhoun and local favorite Johnny Weaver.
I knew then that I was in another world — a world where black-and-white reality seamlessly blended with colorful fantasy, and one which I would forever love.
Many of those childhood heroes became cherished friends over the years. They became lifetime relationships forged through a mutual love of a profession many didn't understand, but one that those who did could never forget.
Everyone on the card that special night of July 2, 1964, have since passed on. The latest was Jody Hamilton, one half of the Masked Bolos, who left us two months ago at age 83. I never failed to thank him over the years for the lasting impression he left on a young fan.
That was six decades ago, but the sights, the sounds, and even the smells from that bygone era still resonate today.
RIP Bill White
The wrestling community recently lost one of its most respected journeymen with the passing of Bill White at age 76.
White plied his trade in practically every circuit on the country during the territory days, working under the monikers Rex Allen, Wild Bill White and Big Bill White, and even donning masks as The Blue Scorpion, The Blue Demon, The Red Devil, The Destroyer and one half of The Mighty Yankees with Ed Wiskoski (the future Col. DeBeers) and The Medics with Buck Forrest (Buck Forrester).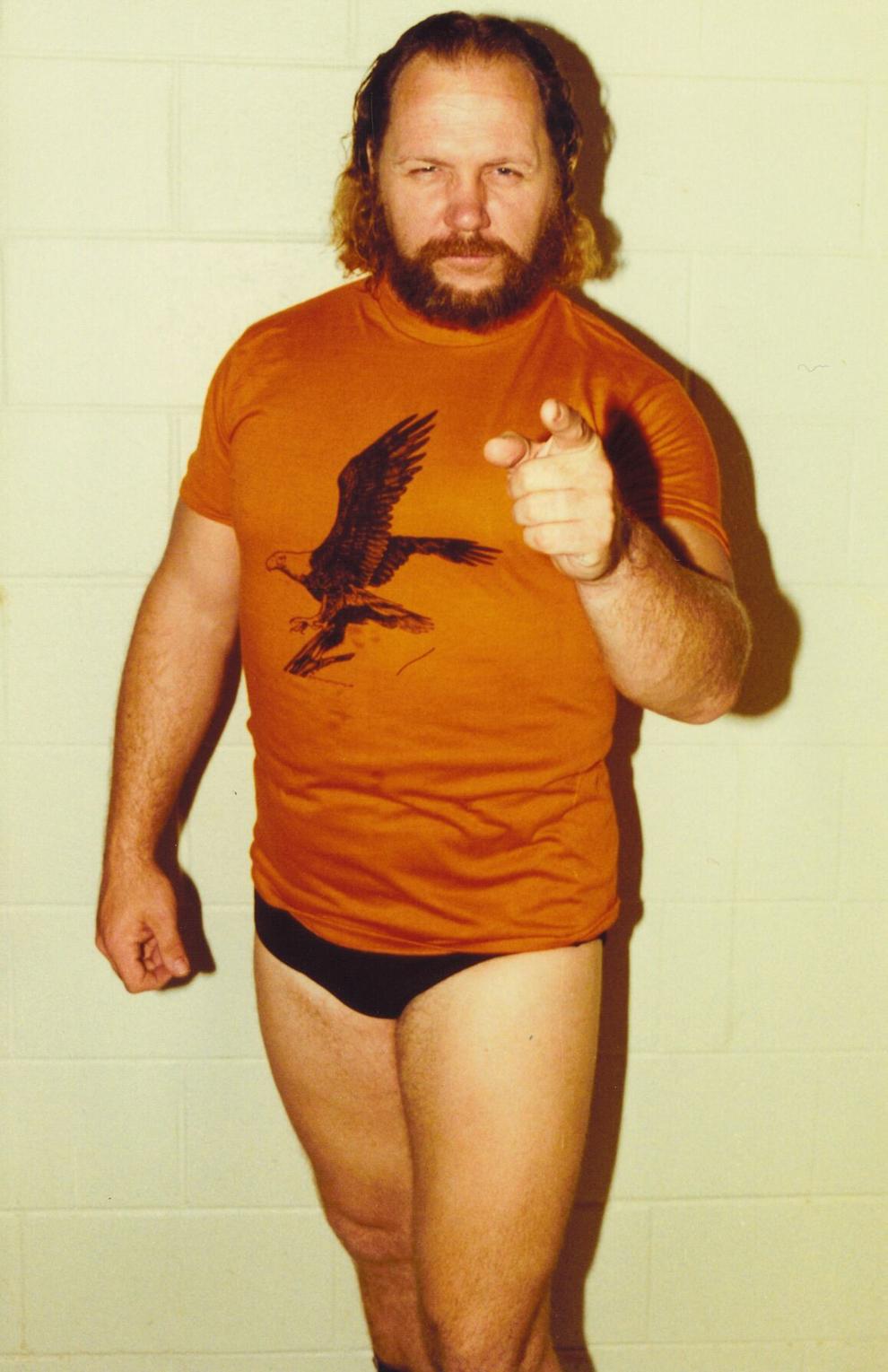 White also toured Japan several times, along with stints in Europe, Australia, New Zealand, Brazil, Puerto Rico, Canada and other distant locales.
Perhaps his greatest contribution, though, was helping elevate the status of hundreds of his opponents over the course of a full-time 25-year career, although his part-time ring work extended far beyond.
"I have no regrets for ever wrestling," White once said. "I wouldn't even change the way or what I did when I wrestled ... I never was one who stood out. I had a job to do, and I just liked doing my job."
Les Thatcher praised the perennial heel as a "solid blue-collar worker elevating others" during a 2006 Cauliflower Alley awards banquet in Las Vegas where he was honored for his years of accomplishment and dedication to the business.
"I think Bill's contribution to the business was his ability to make others look good in the ring. As I said during the presentation, guys like Bill are the foundation, the heart of the industry. Without people like this it would be difficult for the top stars to get over. There have always been individuals who were pushed because of something other than their in-ring skills, and it takes people like Bill White to make them look good to the public.
"Those starting out in the business would do well to have Bill's focus, and drive to excel. He was always open to suggestions on how to improve his work, and would do his best every time he stepped between the ropes. Once he became a veteran and knew his strong points, he always worked to ensure getting his opponent over."
Born in Philadelphia, White settled in Duncan, S.C., following his retirement from the ring, working as a trucking company manager, insurance adjuster and certified scuba diver, and also as a pro wrestling trainer and occasional competitor.
A lifetime member of the Cauliflower Alley Club, White was a fixture at the annual CAC reunions where he was a three-time winner of the club's annual cribbage tournament.
Reach Mike Mooneyham at bymikemooneyham@gmail.com, or follow him on Twitter at @ByMikeMooneyham and on Facebook at Facebook.com/MikeMooneyham. His latest book — "Final Bell" — is now available at https://evepostbooks.com and on Amazon.com
Did you know …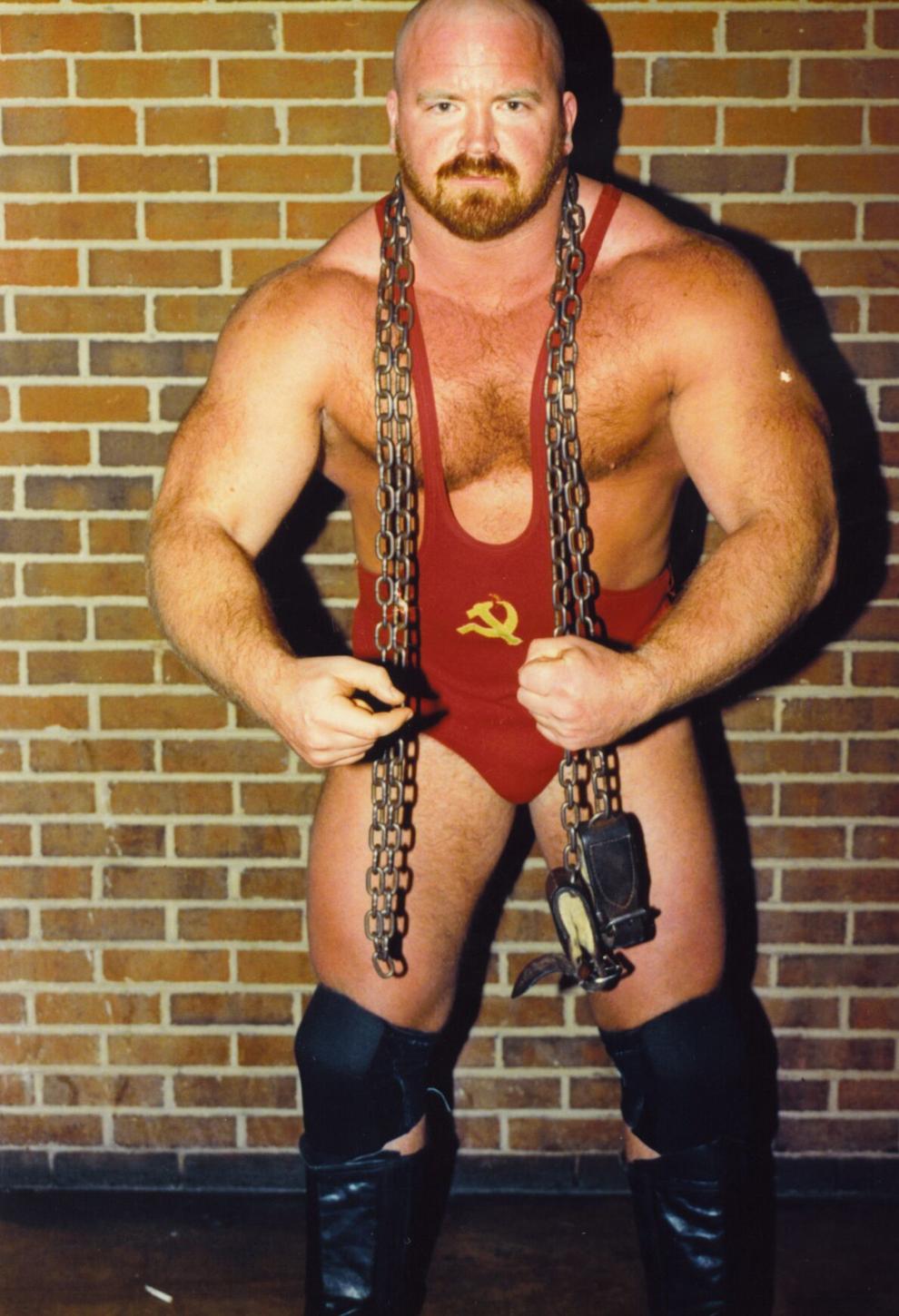 In the mid-1950s, a Russian diplomat known as Vladimir Petrov made international news by defecting to Australia. In the 1970s, the Soviet Union's potent national hockey team featured a star skater named Vladimir Petrov who excelled in Olympic competition. And, in the late 1980s, famous pro wrestler Ivan Koloff vowed revenge on turncoat "nephew" Nikita in an NWA storyline for Jim Crockett Promotions by ushering in a human bulldozer he called Vladimir Petrov.
But this particular Petrov was actually American grappler Al Blake from Minnesota, working a Russian heel gimmick. Petrov/Blake, an imposing specimen, earned early singles' victories over the likes of Baron Von Raschke and Brad Armstrong. But he was unable to overcome the popular Nikita (fellow Minnesota native Scott Simpson) in a series of solo and tag confrontations. Blake hung around the business a while longer before retiring in 1991.
— Kenneth Mihalik, a retired educator living in Charleston, can be reached on Twitter @HoldBackTheNite
Blast from the Past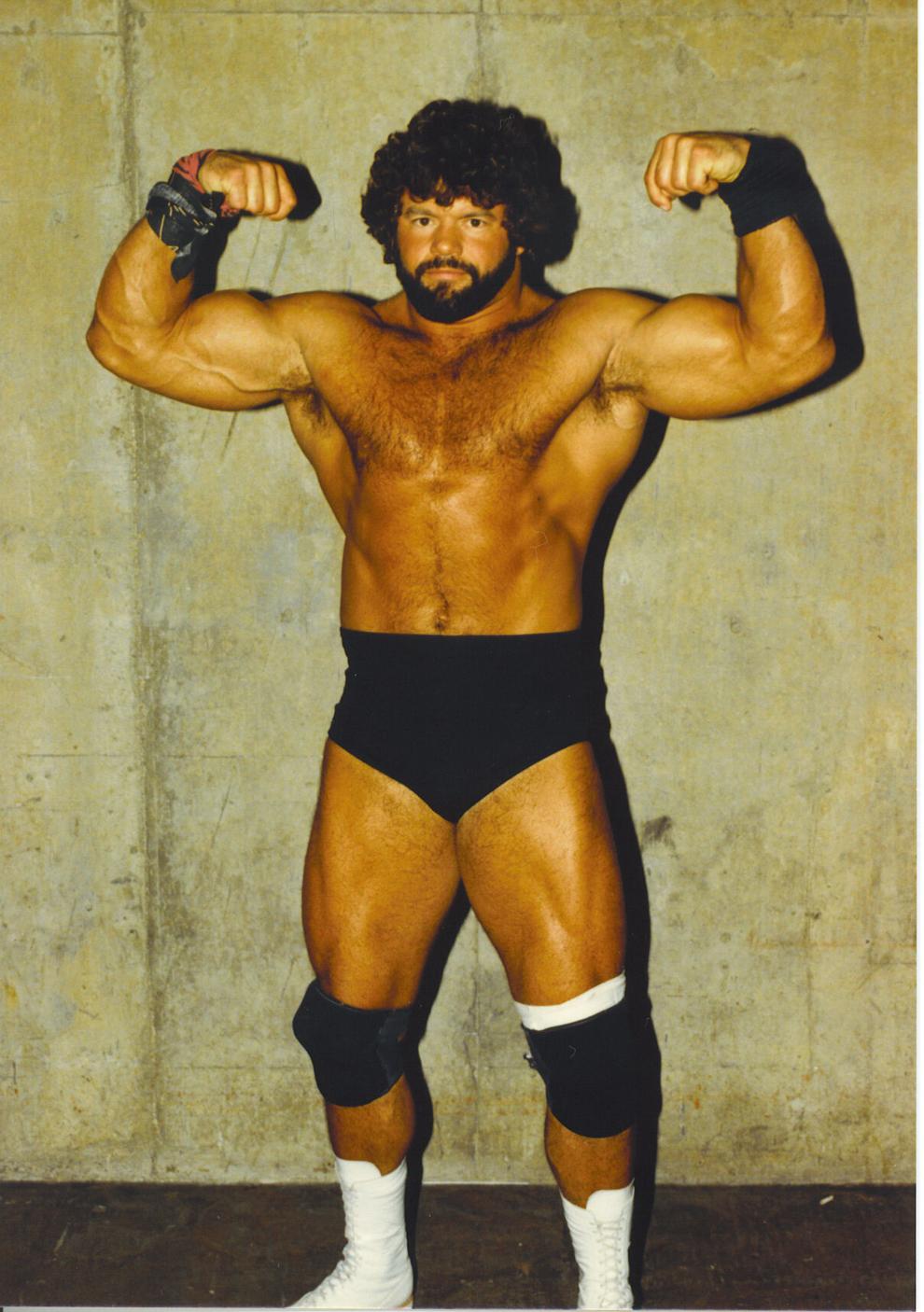 Controversy was a recurring and integral characteristic in the career of Billy Jack Haynes (William Haynes), a muscular and prominent industry performer from the Pacific Northwest in the 1980s. After being trained in the infamous Calgary "dungeon" supervised by Stu Hart, Haynes initially appeared as a fan favorite in NWA-controlled territories, primarily Oregon and Florida.
He often feuded with the likes of Rip Oliver and Kendo Nagasaki. He had a promising run with World Class Championship Wrestling in Dallas. But there was a falling out between Haynes and promoter Fritz Von Erich. Unfortunately, this would not be the only incident involving a company's authority figure. Haynes teamed with Wahoo McDaniel in the Carolinas and Virginia, including a Starrcade bout. But a major blow-up between him and top executive Jim Crockett effectively ended Haynes' campaign there.
In other fields, ongoing conflicts with employers would almost certify professional hardship. But Haynes was actually headed to the biggest stage yet — a major role with the WWF, an organization that valued a worker's impressive physique and charisma. Haynes, using a powerful full nelson as a finisher, won frequently. A hot program began in 1986 against Hercules Hernandez, another strongman who employed that finisher, netting much attention. And they continued their clashes at the celebrated 1987 WrestleMania III to a double count-out. The pair then engaged in several chain matches around the circuit. But Haynes was not really involved in the Federation's title picture. Before long, his bookings required him to make incoming heels look good. And he was also slotted with tag partner Ken Patera in a feud versus Demolition. The WWF run wrapped up, maybe inevitably, at the start of 1988.
Haynes returned home to Oregon, appearing for several promotions (including one Haynes himself initiated) and renewing acquaintances with former mat rivals like Oliver. He also resurfaced on the national scene during a brief spell on shows for the UWF run by Herb Abrams. Eventually, an opportunity arose which led to Haynes working under a mask as Black Blood, a vocal mid-card villain in WCW in 1991. But it was a short-lived and rather forgettable stint, and Haynes spent time sidelined because of an injury. He went on to work sporadically on independent cards.
In recent years, Haynes has emerged in a new, visible and sometimes volatile context through his interviews about the business in social media. He has not been reticent about an array of topics ranging from performance-enhancing drugs to his theories on the Benoit family tragedy. At 68, Billy Jack Haynes remains a provocative and curious figure.
— Kenneth Mihalik, a retired educator living in Charleston, can be reached on Twitter @HoldBackTheNite
Photo of the Week