EDITOR'S NOTE: This is the first part of a series on fans attending their first live pro wrestling event.
A recent column on the first live wrestling show I ever attended generated considerable feedback from readers who waxed nostalgic on similar experiences.
Their memories ranged from shows in the 1950s to the '70s to recent years. But a common thread was that they had entered a brand new world.
Longtime mat pundit, author and producer Evan Ginzburg recounted in detail his first live foray into the world of professional wrestling and included a passage from his upcoming book "Wrestling Rings, Blackboards and Movie Sets."
"When I entered Madison Square Garden on June 24, 1974, which I had been to so many times for the then great New York Knicks, it was almost strange to see that little ring in the middle instead of a basketball court.
"But when the lights dimmed and the gladiators entered, it was like I had entered a world of real-life Marvel superheroes and villains.
"They were larger than life, and my heartbeat out of my chest in sheer joy and excitement.
"My god, I was here.
"And one legend after another entered that ring and thrilled us.
"The relentless Killer Kowalski was as great a heel as had ever stepped foot in the ring. He wasn't a kid anymore, but the man was fierce.
"Japan's Giant Baba and Gorilla Monsoon on their knees, trading chops to the chest with each blow getting the loudest of pops from the enraptured crowd.
"The beloved 600-pound Haystacks Calhoun 'using his weight to his advantage.'
"The Puerto Rican hero of the people, Pedro Morales, besting Black Gordman, who we saw week in and week out from LA's Olympic Auditorium on Spanish language Channel 41 on New York TV. And did that crowd ever love Pedro with all their heart. You could feel it in the air.
"The oh so colorful and charismatic Valiant Brothers – Jimmy and Johnny – with Lou Albano in two out of three bloody falls over 45 glorious minutes. "Who would win that third and ever so important fall?" The Valiants pulled it out to our utter dismay.
"It was like I had entered a new dimension where everything you saw and felt seemed heightened and magical.
"And then the main event.
"Nikolai Volkoff was a powerhouse who made fruit explode with his bare hands. To say he was hated would be an understatement in those xenophobic days. And fiftyish Blassie, although past his prime and easing out of his wrestler role into a manager, was such a great heel that it didn't matter – he was an all-time great villain and knew just how to get those fans to loathe him.
"On the opposing side was Chief Jay Strongbow, who was incredibly 'over' and adored by fans of all ages with his war dance, ability to take all kinds of punishment, and his never, ever submitting in spite of it. His amazing comebacks preceded Hulk Hogan's by a decade but never failed to rally and inspire the fans.
"Then there was our god, Bruno (Sammartino).
"The love and awe for the man as he walked down that aisle in his plain tights was palpable.
"When Bruno and the Chief actually won, the sheer joy that washed over me, leaving that building made me feel like I was walking on air.
"It was like this teen had become a new person.
"And I had.
"I was now a wrestling fan for life."
• Although Johnny Lee Gayton has seen more than 50 years of wrestling since his first live show, it was a main-event bout in Atlanta that got him addicted to the sport.
"It was a cool night in Georgia. A family friend named Ray Gentry offered to take my dad, my younger brother, Marty Eugene Gayton, and me to the smoke-filled Atlanta City Auditorium to see the returning Professional team with El Mongol to take on The Assassins. The Pro had been injured at the hands of The Assassins and this was his first opportunity to get revenge.
"I remember traffic being backed up for miles. Of course the event was sold out. The few remaining tickets were being sold at exorbitant prices by scalpers. Ray was able to get two tickets. My dad said for us to go. He gave Marty some money to make him happy, and they waited in the car. After waiting through a long line, Ray and I entered the auditorium. I heard the loud sounds of flesh on flesh and flesh hitting the ring. It was so loud. Then I saw it. The ring had me mesmerized.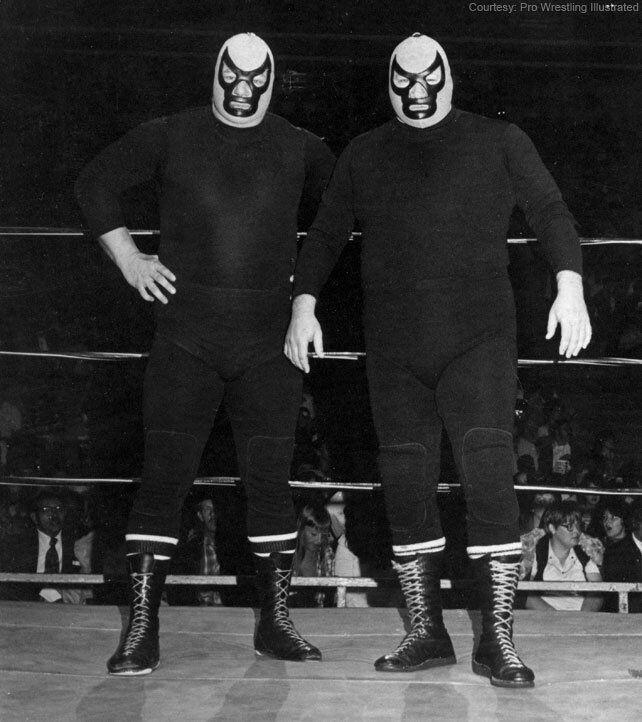 "Most of the matches were over by the time we got in. I was transfixed. I don't remember anything else about the matches prior to the main event. But the main event was vicious. The blood literally nauseated me. The Assassins were justly disqualified even though they received a brutal beating.
"I left more addicted to wrestling than ever. I also couldn't wait to see The Assassins get what was coming to them. Later in life I became friends with one of the Assassins, the late Jody Hamilton. I told him he did his job well. This little boy left that auditorium hating him, but feeling a little sad for him because of the brutal beating he had received. Of course I have seen countless matches since then, but nothing takes the place of that first live grudge match."
• Rick Rourk fondly recalls his first live wrestling show on Jan. 27, 1990, at McAlister Field House in Charleston.
"We had gotten tickets to see the show," writes Rourke, running down the lineup. "Main matches were Lex Luger vs. Ric Flair, The Road Warriors vs. The Sky Scrapers, The Midnight Express vs. The Dynamic Dudes, and Arn Anderson and Sting vs. Great Muta and Dragon Master. I also seem to remember the Rock 'N Roll Express being on the card.
"The excitement was high indeed as I had been watching since the summer of '85 when I turned on my tele and saw Nikita and Ivan Koloff crush some enhancement talent. This was shortly after they had dropped the world tag titles to the Rock 'N Rolls in a small town called Shelby, N.C. Nikita quickly became my favorite as did Animal and Hawk because I had always been interested in weightlifting and those guys were the biggest and strongest.
"The event itself did not disappoint as we were able to see some of the wrestlers as they were departing and I had Animal sign a magazine I had purchased. I asked him and he responded, 'Yeah, sure kid,' and signed the book. It was golden. I would go on to eagerly read Mike Mooneyham's Sunday column for many years after that, often walking to the gas station just to purchase said paper. It was a long walk but well worth it. So many good memories over the years for a kid who needed it."
• Rick Bauer harks back to a January 1981 show at The Spectrum in Philadelphia.
"The main event was Ivan Koloff vs. Bob Backlund for the WWWF championship in a steel cage. Usually the matches were broadcast live on PRISM (local sports/movie channel), but they blacked it out for this.
"Several nice matches underneath, too. We actually got to see the original Tiger Mask defend the WWWF Jr. title. Six-man tag with The Valiants and Garea/Zbysko; Greg Valentine vs. Steve Travis.
"Peter Maivia was there ... and he's a perfect example of what I tell today's wrestlers who worry too much about entrance music. He had recently turned heel on Backlund. All he had to do was walk to the ring to get any heat. After the match, I recall a fan going after him. Red Bastien was there for some reason and Gary Cappetta announced him to the crowd.
"They were also taping a TV commercial for WWWF. They recorded the reactions of the parents and kids before the matches had started, then went around with the cameras to record the B-Roll. I remember the final product airing. It was cheesy."
• Thomas Simpson attended his first show in June 1978 at the Greenwood (S.C.) Civic Center.
"I had never seen wrestling before. My Sunday school teacher, Buddy Fellows, at Friendship Baptist Church in Abbeville took us.
"I thought Ricky Steamboat was the most amazing person ever. Bought his poster with the surfboard. He and Paul Jones defended the NWA world tag-team title against Baron Von Raschke and The Masked Superstar. I had nightmares about Superstar after hearing him on TV. I remember Jerry Stubbs wrestling that night because he had a Playboy bunny head on the back of his trunks. I started watching on TV the next day. MACW on WFBC 4 and GCW on WTCG 17 on cable and WRDW 12 from Augusta. Rarely ever got to see World Wide on WLOS 13 from Asheville because it was on Saturday night at 11:30."
• "Easy one. Rapides Parrish Coliseum in Alexandria, La. (July 14, 1984). Featured match was JYD vs Butch Reed. The crowd reaction was deafening from the opening riff of 'Another One Bites The Dust.' There were few moments and fewer people who actually sat down during that match. Next up was The Midnight Express. The crowd was equally as loud, raining down boos on Jim (Jim) Cornette, (Dennis) Condrey and (Bobby) Eaton. The card also featured Wrestling II (Hercules Hernandez) vs. Magnum T.A. Seeing the real Wrestling II (Johnny Walker) live was a big deal to me. Little did I know that the best wrestling afternoon ever would be ruined when we got home. On arrival I made a beeline for the TV to catch Georgia Championship Wrestling. It was Black Saturday; need I say more?" – William Hunnell
• "I was only 6 years old at the time and we definitely were up in the cheap seats, but it was a memory that will last a lifetime. My brothers and I went with my parents that night and we all still remember it to this day. The date was Jan. 2, 1990, in Birmingham, Ala., and all of the major superstars were there. I can't tell you who won which match, and looking back it didn't matter because we got to see Hogan, Warrior, Macho, Andre and so many other great stars of that era. It was a sold-out arena and the crowd was hot. I guess what always stood out to me even at that time and more so now was how many big-name guys were there. It's mind blowing to think all those guys and more were on the same local card. What a magical time to be a fan." – Dayv Duncan
• "My first wrestling show was in 1992 for a WWF syndicated television taping in Nashville, Tenn. Back in those days for television tapings, it would be five hours' worth of tapings so a dream for a 7-year-old boy and a nightmare for the parents! I remember seeing Macho Man, Ric Flair, Ultimate Warrior, Undertaker, Bret Hart, Legion of Doom, Kamala, Papa Shango, Tito Santana, Tatanka, Ted DiBiase, Big Boss Man and several others. Looking back at it, I can remember how those wrestlers felt larger than life back then, and it's sad to realize that a lot of those wrestlers are no longer with us." – Pete Griffin
Reach Mike Mooneyham at bymikemooneyham@gmail.com, or follow him on Twitter at @ByMikeMooneyham and on Facebook at Facebook.com/MikeMooneyham. His latest book — "Final Bell" — is now available at https://evepostbooks.com and on Amazon.com
Did you know …
Between 1979 and 1982, rising star Tony Atlas wrestled for several major U.S. promotions, but his appearances in the then-WWWF featured unique success. According to match records, Atlas had 270 documented solo bouts in the time-frame referenced. Remarkably, he experienced only one "clear-cut" defeat – losing to Jesse "The Body" Ventura in Maryland on May 1, 1982. Meanwhile, he scored multiple victories over many main-eventers, notably Ventura, Killer Khan, Greg Valentine and, yes, Hulk Hogan. For someone who didn't hold a singles' championship for the company in that span, Atlas compiled a very impressive win/loss total. Eventually, he would earn tag-team gold in the Federation in the mid-'80s with partner Rocky Johnson.
— Kenneth Mihalik, a retired educator living in Charleston, can be reached on Twitter @HoldBackTheNite
Blast from the Past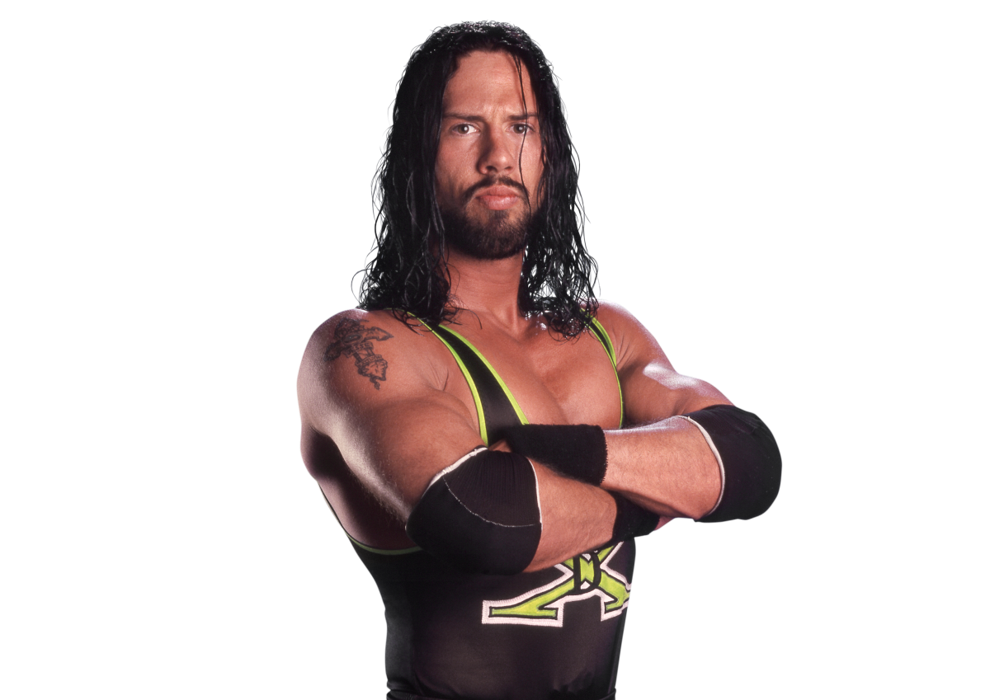 After toiling for a while in several smaller promotions, Sean Waltman's "breakthrough match" took place on a live national broadcast of the WWF's Monday Night Raw in May 1993. By upsetting Razor Ramon (Scott Hall) with a surprise pinfall, Waltman was immediately billed as the 1-2-3 Kid, his first major ring alias. An instant sensation, he spent the rest of the year as a mid-card fixture against the likes of veterans Rick Martel, IRS (Mike Rotunda) and Doink The Clown. The acrobatic Kid struggled a bit in 1994, but enjoyed another memorable bout on Raw that July, though it was in defeat versus the company's world champion Bret Hart. During 1995, a change was merited and he turned heel, feuding with Marty Jannetty along with a return program versus Ramon. However, despite his obvious talent, personal matters led to Waltman's departure in the spring of 1996.
When he was next heard from, it was as Syxx, a key addition to the red-hot New World Order (NWO) in WCW, the WWF's fierce competitor at the time. He allied with former adversaries (but close backstage pals) Hall and Kevin Nash. For nearly a year, Syxx was booked to tackle some of the industry's top ring performers – Dean Malenko, Chris Jericho and even a program opposite "Nature Boy" Ric Flair. But midway through 1997, WCW boss Eric Bischoff fired Waltman, believing the young star needed to get his professional priorities in order. A year later, Waltman was back in the WWF as the audacious X-Pac. It would be during this second run there that his career managed to reach new heights. In the short-term, there were solo programs with Jeff Jarrett and D'Lo Brown. However, X-Pac emerged as a major player through his tag-team association with Kane (which later morphed into a lengthy and torrid feud) and affiliation with the popular upstart stable D-Generation X (DX).
Between 1999 and 2002, X-Pac's trajectory took multiple directions as he was involved in several featured storylines. There were a few unlikely opponents (Chyna, Shane McMahon, Jerry Lawler). Much of the time, though, he was pitted against Jeff and Matt Hardy, Tajiri, Scotty 2 Hotty (Scott Garland), Spike Dudley, as well as ex-WCW foes Malenko and Jericho. He started his own faction – the X-Factor – before being sidelined for months by an injury. And Waltman reunited with Hall and Nash as a surprise defector to the invading NWO after Wrestlemania 18. After this run, he joined TNA Wrestling, using the name Syxx-Pac. In his few years with that brand, there were prominent singles' battles versus Jarrett and also AJ Styles. He finished the decade working for several organizations before a surprise return to TNA in 2010 for yet another tag-team reunion with Scott Hall. A nearly five-year stint with the Chikara promotion followed, where he appeared most often under his former guise as the 1-2-3 Kid, perhaps bringing his mat identity full circle.
Waltman, who retired as an active performer in 2019, is a two-time WWE Hall of Famer. In consecutive years, he was inducted as part of DX (2019) and the NWO (2020). No stranger to adversity, he has been forthcoming during interviews in recent years about issues with substance abuse throughout his career. The 49-year-old Minnesota native now resides in Florida.
— Kenneth Mihalik, a retired educator living in Charleston, can be reached on Twitter @HoldBackTheNite
Photo of the Week