EDITOR'S NOTE: This is the second of a four-part series on the late Johnny Powers.
Johnny Powers, who passed away on Dec. 30 at the age of 79, was one of the top international superstars in the wrestling business during a two-decade run in the '60s and '70s.
Powers had his first pro match at the age of 17 while attending McMaster University in Hamilton, Ontario, Canada. But setting his sights on a full-time wrestling career, he left college and opted instead for a degree in the school of hard knocks.
With his good looks, athletic frame and mind for the business, it didn't take long for Powers to make his mark in the wrestling profession.
Before he knew it, Powers was being matched up against one of the biggest stars of that era, Bruno Sammartino.
"I couldn't even rent a car. I wasn't 21 when I started against Sammartino," said Powers, who had come highly recommended by the likes of Cowboy Bill Watts and Killer Kowalski to promoters Toots Mondt and Ace Freeman.
Being somewhat of a marketing whiz at an early age, Powers knew he had to create an appealing image in order to get over with the wrestling audience.
"I had already gotten over as Lord Anthony Landsdowne. It was a Bert Ruby-Jack Britton name, but I guess because they thought Canadians were British. I was going to change my name, but I had hoped I wasn't going to have to do a job," he said. 
Powers, born Dennis Arnold Waters, pondered long and hard about a catchy new mat moniker.
"I had always liked John Wayne, so that was easy for the first name. And I always wanted to feel like I was powerful in some stages, so that became John Power. So it just kind of morphed as I was going along," he said.
"As I walked into the television (studio), they asked me, 'So what's your name, kid?' I told them Johnny Powers. It just flowed. It was one of those serendipitous things. It resonated and hooked in place," said Powers, who legally changed his name in 1965.
Next was picking a finishing hold.
"I liked the figure four leglock, because it actually could be a tightened-up hold that if some mark wanted to challenge it, you stood a reasonable chance of making it a shoot," he said. "When they asked me what my hold was, I told them it was a Powers Lock. To me it was unique because I had longer legs, and that morphed into a Power Lock."
The size was already there. Powers was 6-4 and fluctuated between 245 and 265.
"It was pre-anabolic steroid. It was the tough, old-fashioned keep-at-it-everyday way," he said.
There was no doubt about it. Powers could deliver the goods inside the squared circle.
He also was intelligent, creative and always looking for a new adventure.
"I always was mentally agile," he said. "That doesn't mean I thought I was smart ... there's a difference. But I was scouting around for things to do. I actually found wrestling after I could gather the art form under what I call my umbrella. I was bored."
Broadening horizons
Powers, still a relative rookie in the wrestling profession, had bigger goals than becoming a top-tier talent in the ring.
At the age of 22, Powers was a quasi-celebrity in Toronto, traveling across Canada marketing dumbbells, barbells and other exercise equipment, along with the likes of hockey stars such as Bobby Hull and Olympic figure skating champions Otto and Maria Jelinek.
As a principal in Pro Management Inc., a sports celebrity management firm, he developed and took sports fitness equipment nationally on a major retail store promotion campaign, all the while actively competing internationally as Canadian heavyweight champion.
"I got introduced to a world at a very young, impressionable age and got a sense of selling tickets to things other than a bleacher seat in a coliseum," said Powers.
A bleached-blond "bad guy" early in his career, it was hard to maintain a heel persona when he went to Toronto and sold physical training products across Canada with young, aspiring hockey stars.
Turning babyface was a marketing decision. But he always loved the concept of working heel.
"I loved being a heel more than a babyface. The heel controls the ring more," he said. "A good heel is the creative maestro. And even if you're a better worker in the ring than the heel, from a creative, storytelling standpoint, there's so much you can do as a heel. You're limited as a babyface because historically there's only so many avenues in which to participate, but as a heel it's only limited by your creative mind."
Constantly expanding his vision, Powers bought a small town from promoter Frank Tunney in the Toronto territory. He even had the unbridled audacity of asking the veteran matchmaker if he could buy points in the wrestling office.
Tunney laughed at him.
"Here's a cocky, 23-year-old kid and he wants a piece of the action," laughed Powers.
Recognizing the youngster's drive and ambition, Tunney advised Powers to go across the border and talk to Buffalo-based promoter Pedro Martinez.
Powers had wrestled for Martinez and had worked his way up through the main-event hierarchy. Martinez agreed to sell points to Powers in his territory.
"Actually I bought Akron, Ohio, and I lost my (behind)," Powers said.
Promoting, Powers discovered, was a slightly different "art form" than he had envisioned, but he wasn't ready to give up.
"For a working-class guy out of a steel town called Hamilton, Ontario, all of a sudden my world was expanded," he said. "I then thought that maybe I could function in other milieus and different environments."
At the age of 24, Powers ended up buying part of Martinez's territory, and would help originate the global syndication of a black-and-white library of American pro wrestling films and videotapes with sales to Japan, Singapore, Philippines, Mexico and 23 other countries.
Star-turned-promoter
Powers, one of the top wrestling names in Canada and in the Buffalo-Cleveland market, continued to look for ways to expand his sphere of influence.
"The NWA was pretty much a closed shop. At that time Vince McMahon Sr. was just regional. You kind of danced to their tune," he said.
Being young, bold and confident, Powers asked his veteran adviser, Martinez, if they had to "put up" with playing second fiddle to the established organizations that basically ran the wrestling industry in this country.
"We were trying to build a business, and we got stymied and blocked all the time," said Powers.
Not at all fearful of the consequences, Powers took the ball and ran with it, co-founding the National Wrestling Federation along with Martinez.
In 1968 at the age of 25, Powers was in charge of his own national wrestling company.
"I was young, but nobody told me I shouldn't do it," he reasoned.
"In fact, (Detroit promoter Ed) Farhat, Tunney, McMahon all pulled my H1 permit (visa) to get across the border three times. They tried to keep me out. It was because they couldn't figure me out. That's because I don't think I could figure myself out."
Powers' group got off to an impressive start.
"We had guys like Abdullah The Butcher on the third match," he said. "In my opinion, for a period of time we had the most stacked-talent cards that existed in the U.S. and probably anywhere. We could move the talent up and down in all kinds of different directions."
Inoki connection
It wouldn't be long before the superstar-turned-promoter would achieve a lofty status as one of the biggest American wrestling celebrities in Japan.
With the legendary Shohei "Giant" Baba affiliated with the dominant National Wrestling Alliance, the younger Antonio Inoki was looking for a comparable association with another major U.S. promotion.
Powers, with his newly created National Wrestling Federation, was more than willing to do business with the ambitious Inoki.
The two, only 30 days apart in age, instantly connected. They were both rebels willing and ready to shake up the wrestling establishment.
Three years after helping create the NWF, Powers, the group's world heavyweight champion and top star, sold it in 1973 to Inoki and New Japan Wrestling.
"I sold that to Inoki, and it just clicked. Inoki was ready to be a superstar. He was iconoclastic. He was a rebel," he said.
Powers, known as "The Iron Man" in Japan, was defeated by Inoki for the NWF world heavyweight title on Dec. 10, 1973, at Tokyo's Sumo Hall.
Going up against Inoki, said Powers, was one of the greatest thrills he ever experienced in the wrestling business
"Even though I lost the title, there was a majesty about the match in Japan. There was an international presence about that match in Tokyo. The presentation was unreal. I never before felt the kind of enormous pressure and attention that came with it," he said.
NEXT WEEK: Johnny Powers comes out of wrestling retirement.
Reach Mike Mooneyham at bymikemooneyham@gmail.com, or follow him on Twitter at @ByMikeMooneyham and on Facebook at Facebook.com/MikeMooneyham. His latest book — "Final Bell" — is now available at https://evepostbooks.com and on Amazon.com
Did you know …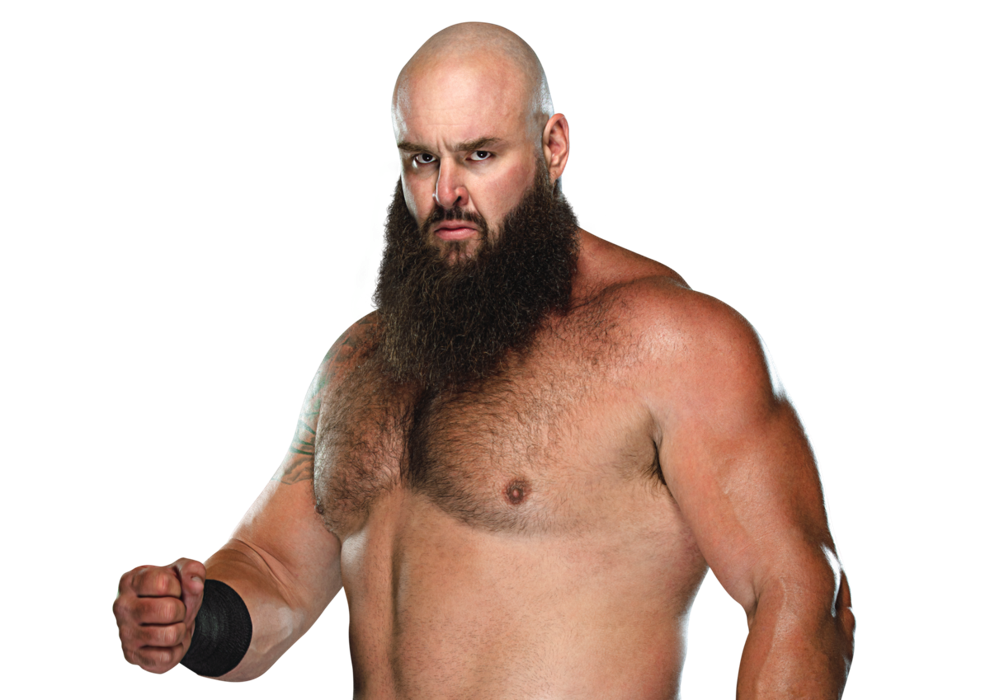 WWE's "Monster Among Men," Braun Strowman, whose real name is Adam Scherr, is the son of arguably the greatest slow-pitch softball player of all time. His father, Rick "Crusher" Scherr, is known as "the Home Run King of Softball."
"I must have hit 4,000 homers in those 20 years," the bearded, 6-5, 310-pound slugger said in a 1989 interview. "I'd rather hit it over the fence because it's less running."
Scherr, who hauled furniture for a living in North Carolina, reportedly hit 451 home runs in 191 games in 1986.
Scherr started playing slow pitch softball in the late '60s in his home state of Wisconsin, but he's best known for his run with Howard's Western Steer out of Denver, N.C. He was voted best player of the decade (1980s) and was inducted into the USSSA Hall of Fame. He played in the softball World Series a record 14 times, and hit 12 homers in five games en route to being crowned MVP of the 1982 Conway Twitty Softball Classic.
On this date …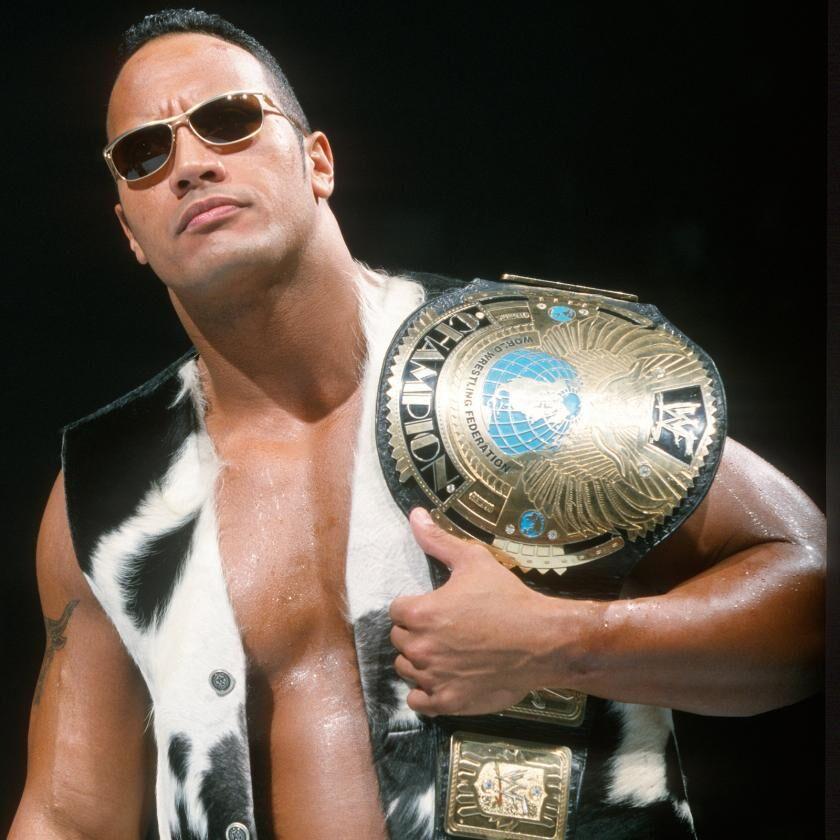 Twenty-three years ago today on this date (Jan. 22, 2000): The Rock eliminated Big Show to win the Royal Rumble match at Madison Square Garden in New York. Triple H defeated Cactus Jack (Mick Foley) in a street fight to retain the WWF championship on the same show.
Photo of the Week