More than five years ago Ric Flair boldly predicted that his youngest daughter, Ashley, was going to turn the WWE women's division upside down. It was just a matter of time, he insisted.
That was a pretty lofty prognostication, even coming from a performer regarded by many as the greatest in history.
Certainly there was never a question regarding Ashley Fliehr's legitimate athletic ability.
She was team captain and player of the year for a squad that won two state championships in volleyball at Providence High School in Charlotte. She played college volleyball at Appalachian State.
Ashley also was an elite-level gymnast at an early age who could perform standing back flips with the greatest of ease, a harbinger of a future career in a pro wrestling ring, where she would flawlessly execute moonsaults off the top rope.
An accomplished cheerleader who competed in national competitions, she was a chip off the old block.
She just didn't know it at the time.
But circumstances would change her career trajectory. Her younger brother Reid, destined to carry on the family legacy, had embarked on a pro wrestling career, hoping to follow in the footsteps of his famous father.
Sadly, though, Reid died from an accidental drug overdose in 2013 at the age of 25.
It was a tragedy that would drive his sister to heights that no one, with the possible exception of her father, could have ever envisioned.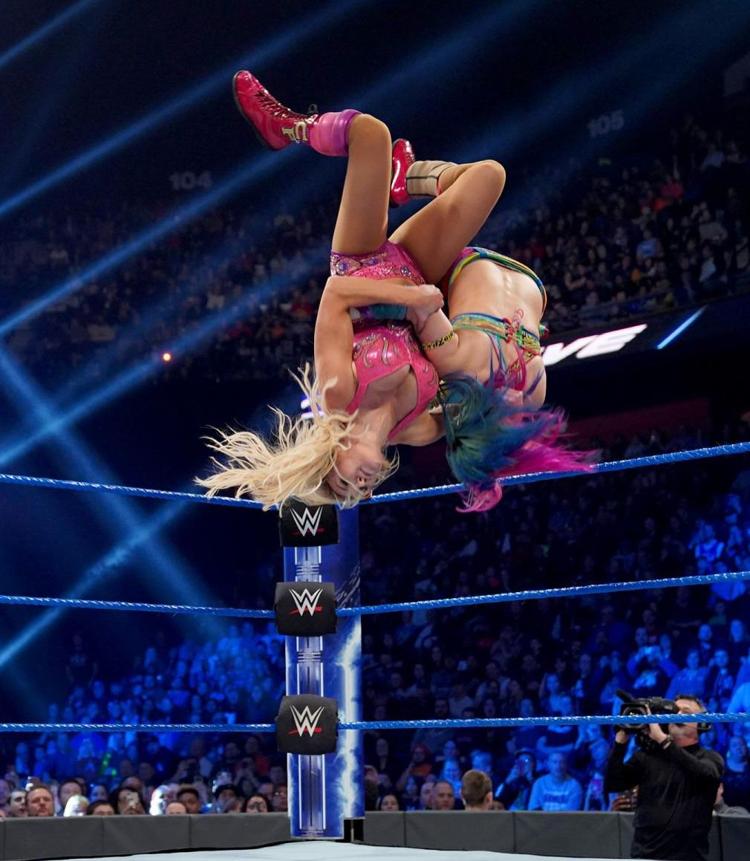 Having never dreamed of a career in the squared circle, she readily admits that her brother provides her with motivation.
"Reid pushed me to pursue a WWE career, and now I'm living his dream," she wrote in "Second Nature," an autobiography about the legacy of her father, and her own career. "I sense his presence most when I'm performing – walking to the ring, feeling the canvas underneath my boots and the ropes across my hands. Wrestlemania week is when I get the strongest sense that Reid is by my side. I think it will be that way for the rest of my life."
No doubt she will feel his presence Sunday at MetLife Stadium in New Jersey when Ashley, now known as Charlotte Flair, along with Ronda Rousey and Becky Lynch, will make history by becoming the first women to be the main event for Wrestlemania.
Changing the game
No one performer has been more instrumental in changing the perception of women's wrestling in the modern era than eight-time WWE champion Charlotte Flair.
The 33-year-old Charlotte, aka "The Queen," so named for her hometown, has led the charge for the "Women's Revolution" that took root behind the backing and support of WWE executive vice president Paul "Triple H" Levesque.
A personal trainer with no aspirations of getting into pro wrestling, Flair attended the WWE Hall of Fame ceremony in 2012 to see her dad inducted as part of The Four Horsemen. A dinner conversation with WWE executive John Laurinaitis, along with her brother's constant urging, convinced her to give wrestling a try. Three months later, she had signed a developmental contract.
What Charlotte Flair has done in five years on the main roster is nothing short of incredible. Already an eight-time WWE champion, she is the total package, combining looks, skill and charisma, and regarded by many as the most accomplished women's wrestler in the history of the company. With a high tolerance for pain and a penchant for the bluster and bravado, she is built for the wrestling game.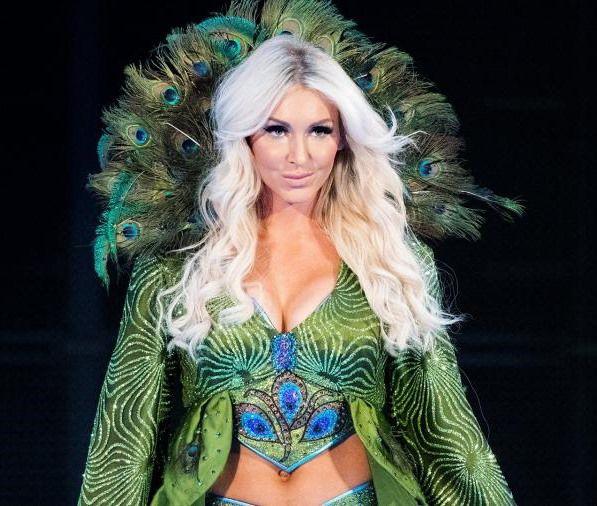 A perfectionist, Flair doesn't want to have merely the best women's match on the show; she wants to have the best match on the show. Already halfway to matching her dad's record of 16 world titles, she also becomes the first in her family to headline a Wrestlemania.
She was at the forefront when WWE rebranded its outdated divas division in 2016 as the women's division and also instituted a women's championship. Since then the division has grown by leaps and bounds, largely due to the arrival and ascension of crossover attraction Rousey, the amazing transformation of Lynch into the hottest act in the company, and Charlotte Flair, the inaugural women's champion and prototype female WWE superstar.
Female milestone
It will culminate on Sunday with an all-female cast in the main event on The Grandest Stage of Them All.
"It's been my ... it's been our goal to main event Wrestlemania," Charlotte posted on social media. "It was never just talk, it was the hard work of every woman past, present and future to get us here. We won't let you down."
Roman Reigns, who has headlined the previous four Wrestlemanias, gave the women props for their landmark achievement.
"I think it's refreshing to be able to see these women step up, and rightfully so – they did a lot of work to get to this point and I love the fact that we highlight that, we don't shy away from that," said Reigns. "We are pushing these women to be as great as they can be, and to be able to see them on The Grandest Stage of Them All, in the main event, closing the show. I think it's a huge testament to women all over the world."
"Main-eventing Wrestlemania is the pinnacle of the women's revolution," Charlotte recently told ESPN's SportsCenter. "And even two years ago, I think most people would say, 'That's impossible.' The women from the past helped get us here and what we've created in the last few months, the momentum, now we're walking into MetLife with a capacity of 80,000 people and main-eventing Wrestlemania."
In a short span of five years, Charlotte Flair has changed the face of women's wrestling. She's out of her dad's shadow, and carving out a path of greatness all her own.
"She's definitely out of my shadow, and doing her own thing," Ric Flair said last year on a Steve Austin podcast. "She was ready to be just who she is."
"I feel like it truly is my destiny," says the second-generation superstar, whose incredible in-ring performances have left wrestling fans in awe.
Sunday looms to be one of the most significant matches of this generation in pro wrestling.
"It's the spot they deserve and not the spot that is being handed to them because the time is right in the world," Levesque told the State of Combat podcast on CBS Sports. "This isn't about putting women in the main event; this is about the women are the main event. The women's storyline happens to be the hottest, most talked about thing in the business. If you start to look at this card and wonder what's going to deliver at the highest level, I have the highest confidence in the world that this will deliver and be the match of the night."
What's the future look like for Charlotte Flair? Regardless of Sunday's outcome, she has already broken wrestling's thickest glass ceiling.
"She's the best athlete in the company, man or woman" says Ric Flair.
And who should know better.
OSCW 'Back to the Beach'
Old School Championship Wrestling is heading back to the beach with a big show April 14.
OSCW will hold "Rock 'N Wrestling: Back to the Beach" at The Windjammer on Isle of Palms.
ECW icon Tommy Dreamer, "The Innovator of Violence," will make his first OSCW appearance on the show.
Also scheduled on the bill are former WWE stars Gangrel and Kevin Thorn, Cheerleader Melissa from Lucha Underground, TNA's Caleb Konley and OSCW favorite John Skyler.
Rock 'n roll music will be provided by Spunjwurthi. Action starts at 4 p.m. Gates open at 3 p.m. and admission is $15 adults, $10 kids; cash only at the door.
To purchase tickets in advance, visit https://thewindjammer.com/
Live music will be during intermission and will continue after the matches.
For more information, call 843-743-4800 or visit www.oscwonline.com.
'Final Bell' launch
A book launch event for my new book, "Final Bell," will be held 6-8 p.m. April 11 at Danny Jones Gym, 1455 Monitor St., North Charleston.
The public is invited.
For more information, call Shaun Stacy at Evening Post Books at 843-958-7367.
Reach Mike Mooneyham at bymikemooneyham@gmail.com, or follow him on Twitter at @ByMikeMooneyham and on Facebook at Facebook.com/MikeMooneyham. His newly released book — "Final Bell" — is now available at https://evepostbooks.com.