I ran across an interesting item the other day concerning Hulk Hogan and how he came up with the Hollywood Hogan look that he popularized in the late '90s.
As a newly turned heel and leader of The NWO, Hogan grew a beard alongside his famous mustache and dyed it black, traded his red and yellow "Hulkamania" garb for black and white attire, detailed with lightning bolts streaking down the side, and renamed himself "Hollywood" Hogan.
In an Apter Chat with longtime wrestling journalist Bill Apter, Hogan revealed that he took part of his look from Superstar Billy Graham, from whom he had already "borrowed" much of his ring persona years earlier while creating his Hulk Hogan character.
But in the interview he also admitted copying another former star he followed as a fan in Florida during the '70s.
"I liked the black tights and stuff from old Buddy Colt in Florida. I used to love Buddy Colt in Florida; the only thing I didn't do was tape up the thumb and use the thumb as a spike. I probably missed out on doing that spot … I probably should have done that too."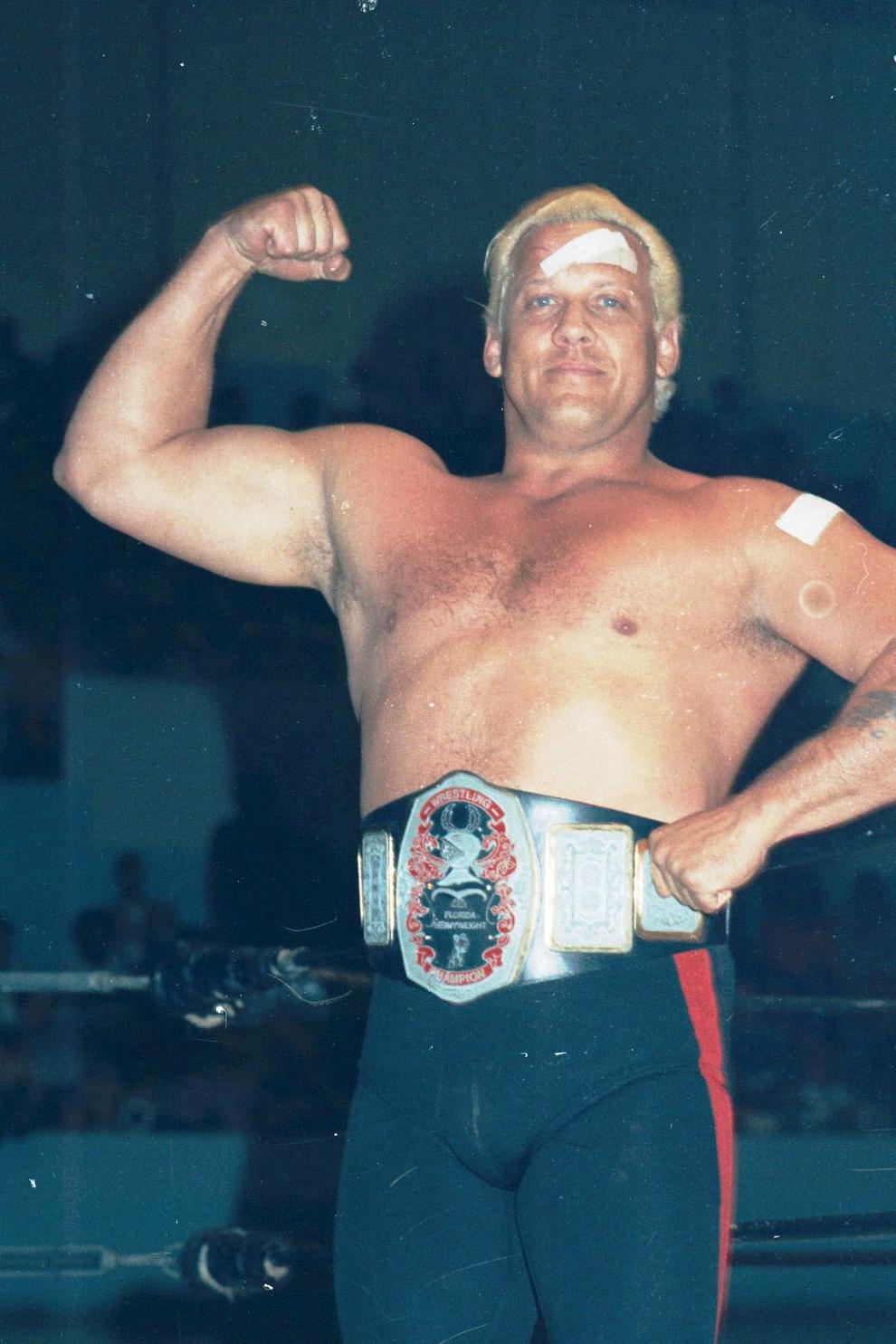 Career cut short
While many current fans of the wrestling business might not know of Buddy Colt or only heard the name, he was a bona fide star attraction during the '60s and '70s, and just might have been the greatest performer to have never held the world heavyweight title.
With an impressive physique, strong facial features and the ability to play the role of cocky heel to perfection, Colt could deliver in the ring and was a strong candidate to carry the prestigious NWA world heavyweight title during a time when it was arguably the most revered championship in the industry.
But tragedy would strike during the predawn hours of Feb. 20, 1975, forever altering the course of wrestling history.
A small aircraft piloted by Colt, with three other wrestlers on board, crashed into the dark, murky waters of Tampa Bay. The accident would claim the life of Bobby Shane and effectively end Colt's in-ring career.
Colt, whose real name is Ron Read, was 39 at the time. Shane, one of the most promising talents in the business, had not yet reached his 30th birthday. He drowned in his seat.
Colt, who was a major star in the lucrative Georgia and Florida territories, was piloting a small Cessna 173 aircraft from Opa-Locka to Tampa, Fla., following a show at the Miami Convention Center. The plane was carrying three other heel performers including Shane (Robert Schoenberger), Mike McCord (Dennis McCord) and manager Playboy Gary Hart (Gary Williams).
Colt, Florida's top heel at the time, snapped both ankles in the crash and never wrestled again.
His extensive injuries relegated him to managing, refereeing and booking after the crash. He also served as a color commentator alongside Gordon Solie on Championship Wrestling from Florida.
Hart, who broke his back and clavicle and suffered several gashes to his face, would continue his career as a manager and booker. McCord, who broke both ankles and some ribs, would become a top star in the Memphis territory as Austin Idol.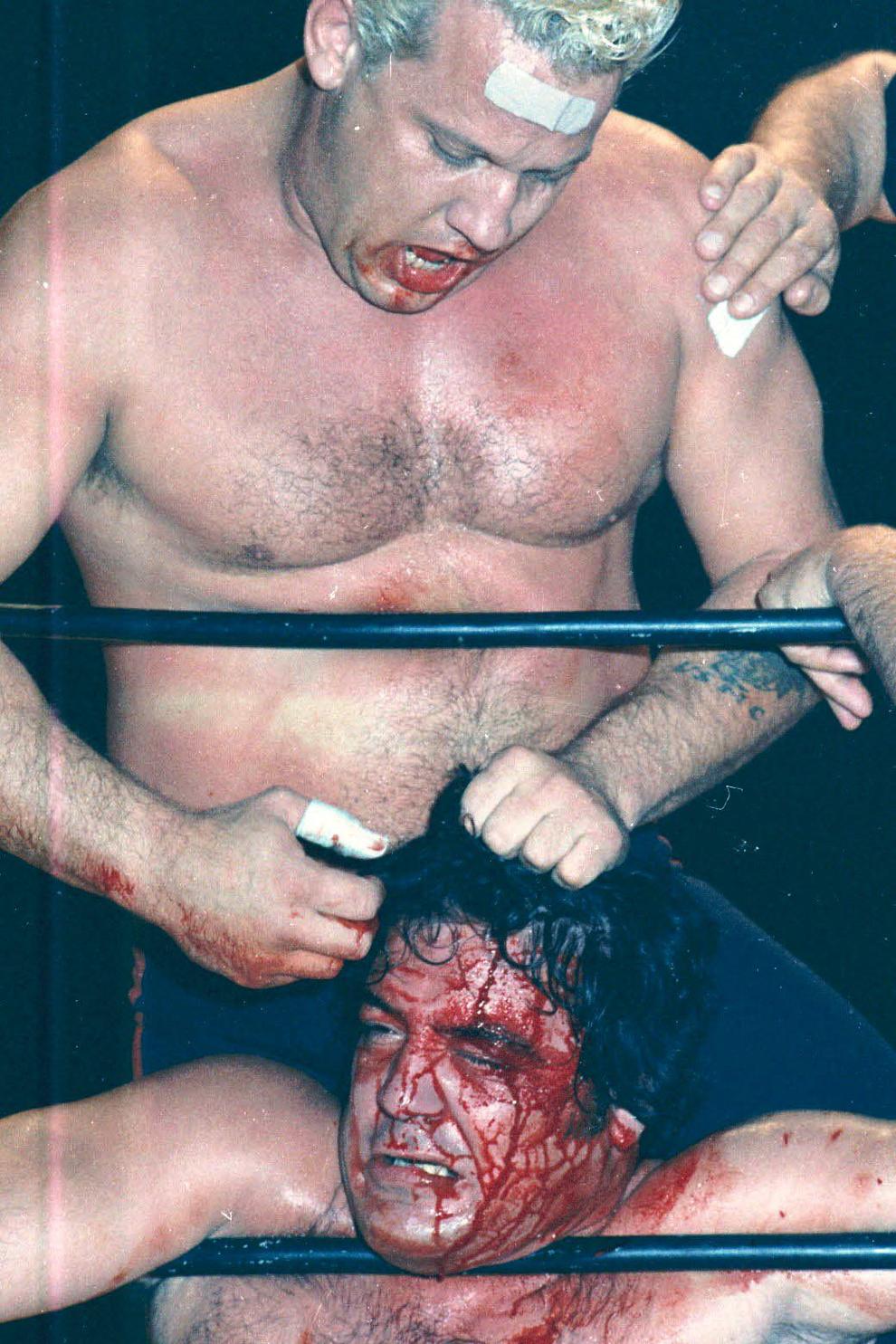 Championship material
Colt, who went into the building supply business when his wrestling career was over, was a natural inside the squared circle. The bleached blond had the swagger and braggadocio that made fans pay to see him get beat.
I'm convinced that had the accident never happened, Colt would have been given a run with the NWA world title.
The Maryland native and former Marine had won a slew of championships in Georgia and Florida. The one title that did elude him, however, was the NWA world heavyweight championship.
"People who I talked to in later years said I had pretty much already passed the committee meeting (stage) to be the next world champion," says Colt, now 82. "The night that Terry (Funk) got it from Jack Brisco, I would have been that one."
While he admits he can't say that "definitively," Colt says his fate had been decided by wrestling's power-brokers.
"Jim Barnett, Eddie Graham, people who were on the inside told me that I was destined to be the world's champion."
Colt had the look, the skill, the resume to carry the gold. He had the total package.
"I was told by the insiders that I would have been," he says.
Although he never wrestled again, Colt refused to allow a tragic plane crash to overshadow an illustrious career.
"I loved the business too much to do that," he said.
RIP Larry Matysik
Larry Matysik, the longtime voice of Wrestling at the Chase, passed away last Sunday at the age of 72 following a lengthy illness.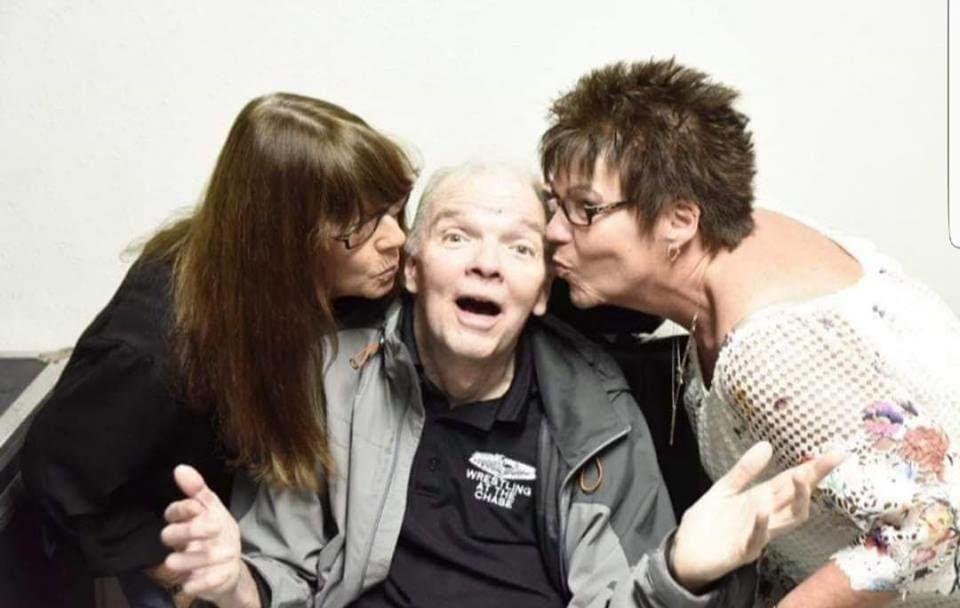 Matysik's contributions to the wrestling business over the past half century were considerable, serving in such varied roles as booker, promoter, program and magazine writer, ringside announcer and right-hand man to Sam Muchnick, respected St. Louis promoter who, as National Wrestling Alliance president, was one of the most powerful men in the sport.
Matysik had begun working as a teenager for the venerable Muchnick as a publicist and office manager for the St. Louis Wrestling Club. But he later became well known as ringside announcer of "Wrestling at the Chase," which aired Sunday mornings on KPLR-TV in St. Louis from 1969 to 1983 and at one time was among the highest-rated wrestling shows in the country.
Matysik, who assumed announcing duties from Joe Garagiola, the St. Louis baseball star who went on to be a national television personality, emerged as one of the top broadcasters in the business.
The televised bouts were held at the Chase Park Plaza Hotel and featured the top names of that era, a distinguished list that included the likes of Lou Thesz, Ric Flair, Harley Race, Dory Funk Jr., Terry Funk, Andre The Giant, Dick The Bruiser and Johnny Valentine.
After Muchnick's retirement, Matysik would promote shows himself.
In addition to being a vital cog in the business, Matysik also wrote several acclaimed wrestling-related books, including the definitive biography of his friend, the late Bruiser Brody (Frank Goodish), titled "Brody: The Triumph and Tragedy of Wrestling's Rebel" which he co-authored with Brody's widow, Barbara Goodish, and "Wrestling at the Chase: The Inside Story of Sam Muchnick and the Legends of Professional Wrestling."
Matysik, who worked for Vince McMahon's World Wrestling Federation from 1984 until 1993, was inducted into the St. Louis Pro Wrestling Hall of Fame in 2007 and was a recipient of the James C. Melby Award for wrestling journalism from the National Wrestling Hall of Fame in 2014.
Matysik had remained active in the wrestling business, continuing to help support and promote shows in the St. Louis area, until recently as he battled spinal stenosis and rotary scoliosis, which he had been diagnosed with in his 50s, along with recovering from a series of strokes.
Despite mounting health issues, his memory never failed, said friend and colleague Herb Simmons. He had even planned to write at least two more books.
"I always remember Larry saying … 'We have a donnybrook here.' I don't think I've ever heard another announcer say that," recalled longtime friend Darla Staggs.
"Larry was a true legend and people all over the world remember him, and while I agree, to me he was one of my best friends. I'm going to miss him dearly."
Larry Matysik will be sorely missed by those who shared his love and passion for pro wrestling over these many years.
Reach Mike Mooneyham at bymikemooneyham@gmail.com, or follow him on Twitter at @ByMikeMooneyham and on Facebook at Facebook.com/MikeMooneyham.