COLUMBIA — They were young and fearless, and it was a good way to break up the monotony of rifling through papers at the desk or diagramming plays off the TV/VCR combo.
"We had a noontime basketball association. We went out and played 3-on-3 and it was a bloodbath about every day," South Carolina football coach Will Muschamp said. "Six former bad athletes trying to play basketball was what it really boiled down to."
"I do remember the games being fun, I remember being the youngest one out there," Georgia counterpart Kirby Smart concurred. "At that time, it was a lot of fun to me to go out and play."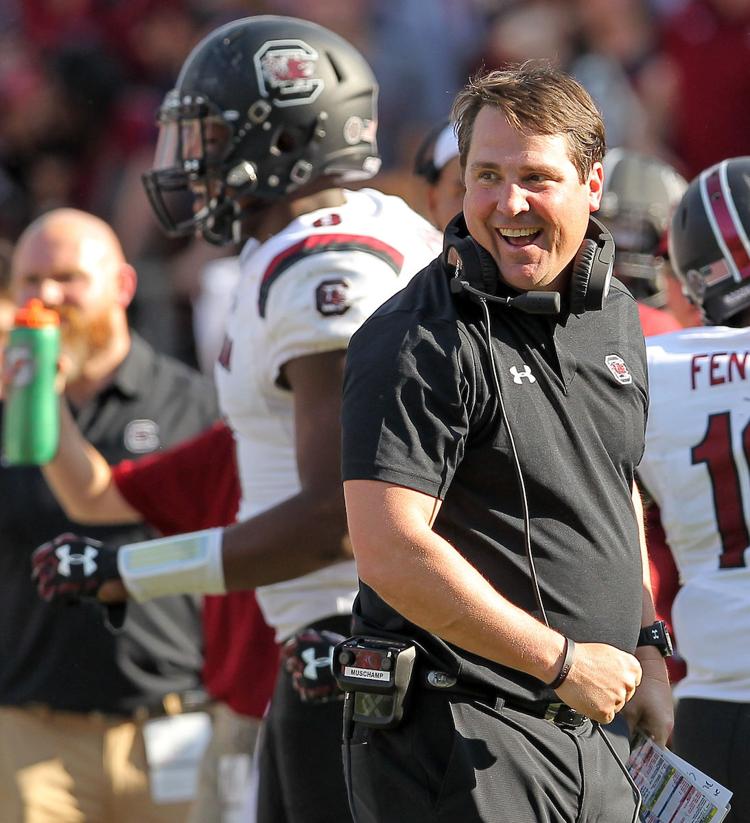 Nearly 20 years ago at tiny Valdosta State located in southern Georgia, the seeds of a future SEC matchup were planted. Smart followed Muschamp as a hard-hitting safety at Georgia (Muschamp was a senior when Smart was a redshirt freshman) and then into the coaching ranks.
"He was looking for a job and we needed a secondary coach," Muschamp said. "He actually lived with (wife) Carol and I for about six months, down at Valdosta when he started the job, and we had a lot of fun."
The routine was simple. Meet in the morning, play basketball at noon, work in the afternoon. Valdosta head coach Chris Hatcher and Smart were on one team, Muschamp on the other.
Some guys play pickup with one rule — no blood, no foul.
At Valdosta? Plenty of blood, and no fouls were called.
Each deferred this week about recalling one particular hard screen or a rather vicious elbow, but there was a discrepancy about just how those games went. Muschamp constantly mentions how Smart could never beat him in basketball, smiling all the way.
A chuckling Smart?
"Can't believe everything Will says when it comes to that," he said Wednesday.
Rules were simple. Baskets were a point, a normal 3-pointer was two. Smart and Hatcher drained some outside shots and Muschamp, even then becoming Coach Boom, didn't take it well.
"There were a couple days we hit a lot of 3s on him and he got a little upset," Smart said. "He took it to the house that day and didn't come back until practice time."
The path each followed and those storied pickup games become a little more interesting each year. The two meet again Saturday as Smart's third-ranked Bulldogs visit Williams-Brice Stadium, where Muschamp's crew just rose into the Top 25 for the first time in four years.
To the media, each coach is usually serious, not prone to kibitzing. Football occupies all thoughts, all the time.
But each will relax for a small bit during USC-Georgia week, when the Valdosta games are remembered and the coaches can express their admiration for each other, before returning to the task of trying to beat each other.
"We were just OK on defense, but we really had a lot of fun coaching together, bouncing ideas off each other, back and forth, and I really enjoyed that time," said Muschamp, who departed Valdosta after a year for LSU (Smart replaced Muschamp as defensive coordinator). "I've got tremendous respect for him as a football coach and he's a really good friend of mine."
Basketball results may be disputed, but the two's relationship can't.
At least, on all but one day per year.