The cringe-worthy video went viral on Wednesday. Masters golfer Tony Finau, celebrating a hole-in-one during the traditional par-3 contest at Augusta National, turned his left foot sideways.
Finau, one of the longest hitters on the PGA Tour, had painfully dislocated his left ankle. Amazingly, he calmly popped the ankle back in place, and then on Thursday shot a 4-under 68 to tie for second after the first round.
What the heck happened?
Dr.  David Geier, a Charleston orthopedic surgeon and author of "That's Gotta Hurt: The Injuries That Changed Sports Forever," explains.
"From what I've read, he dislocated his ankle but didn't actually break any of the bones on either side of the ankle, Geier said Friday. "And that's really, really good news."
Geier said most ankle dislocations do involve broken bones, which means surgery.
"I think he's really lucky," Geier said. "The majority of the time when you dislocate an ankle, you break one of two of the bones and end up needing surgery. That's the part where he's lucky.
"With a dislocation like that, you are usually in the emergency room and need to fix it with some screws or something like that."
That doesn't mean it didn't hurt, Geier said.
"My guess is the probably tore the ligaments, like a bad ankle sprain," he said. "What is surprising is that he had to pop it back into place. Usually you roll an ankle and it rolls back in. I'd be stunned if it's not swollen. With a first-time traumatic event like that, it usually swells like a volleyball."
A sprained ankle might keep a football or basketball player sidelined for a few days, but Finau was able to tape it up and play well on Thursday.
"A golfer doesn't have to run or plant and change directions," he  said. "He's twisting on it some, but you can wrap it tight so the ankle doesn't have to move. The big challenge is just the pain as he tries to walk on it and go through his motion."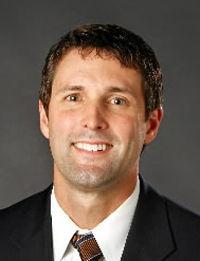 As for Finau popping his own ankle back in place, Geier had no problem with it.
"Good for him," he said. "Other people might have to be carried off the course and taken to the hospital. If you can do it and it doesn't hurt that badly, I think it's fine."