It's always a little bittersweet for Jimmy Noonan when one of his assistant football coaches moves on to greener pastures.
Noonan, the former head football coach at Wando who last week was hired to lead Georgetown's football team, hates waving goodbye but knows watching an assistant land a head coaching job is a reflection of how well his program churns out leaders.
That's especially true for Jamel Smith, the defensive coordinator at Wando who has been named head football coach at Lucy Beckham High, the $100 million school in Mount Pleasant that's scheduled to open in August.
"It's going to be exciting. We have a chance to lead and grow young men, and I'm excited about staying in the Mount Pleasant community and making them interested in what we're going to do," Smith said.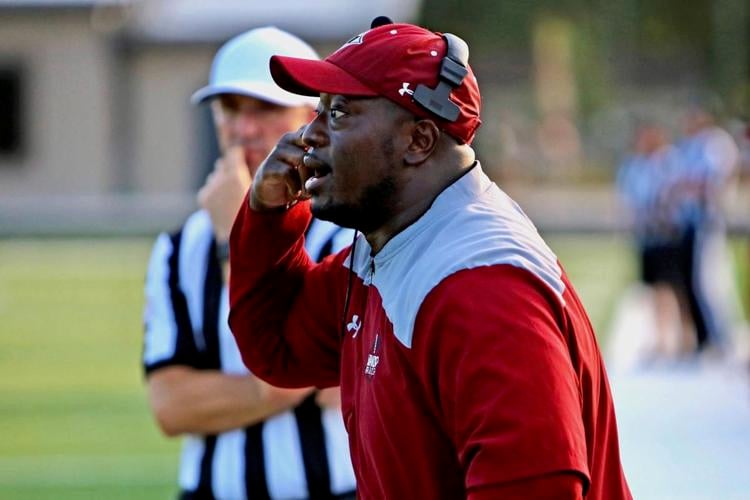 Noonan first met Smith, a Columbia native, at Spring Valley High School, where Smith was the team's star linebacker. Noonan became head coach during Smith's junior year.
Smith went on to become an All-American at Virginia Tech and played three seasons with NFL Europe before circling back to Spring Valley to serve as an assistant under Noonan.
From there, he spent time as a grad assistant at Virginia Tech before joining the coaching staff at Coastal Carolina.
In 2012, Noonan hired Smith at Wando, where he spent eight seasons as an assistant, including four as the defensive coordinator.
Their split was inevitable, since Noonan resigned from Wando in February after 11 seasons and accepted the head coaching job at Georgetown High School earlier this month.
"We've been together for a while now. I'll tell you, you're not going to find a harder worker than Jamel," Noonan said Tuesday. "I'm going to miss him being a part of my staff but it's a reflection of the product of the program. He's the ninth assistant that has gone on to be a head coach."
For Smith, the respect is mutual.
"One thing about him — he knows how to mold coaches and always encourages us to go for great opportunities," Smith said of Noonan. "And when that golden opportunity comes around, you're ready for it because of how he's helped you grow as a coach."
Now at Beckham High, Smith will head up a first-year Class AAAA program. The team will compete in Region 7, along with Beaufort, Bluffton, Colleton County, Hilton Head Island, James Island and May River.
Smith said the goal is for the Bengals to carve out their own lane in a city that includes Wando and Oceanside Collegiate Academy. To do that, they can't worry about the other two schools, he added.
"Wando and Oceanside are two of the best schools in the state, but we're not focused on them" he said. "We have to show the community what Bengal athletics is all about. That's the only thing we can control."