There's a reason some of the players in the 2019 U.S. Women's Open look really young. They are.
Alexa Pano of Lake Worth, Fla., is 14. Megha Ganne of Holmdel, N.J., is 15. Paris Hilinski of La Quinta, Calif., and Reagan Zibilski of Springfield, Mo., also are 15. There are a couple of 17-year-olds who will be playing this week at the Country Club of Charleston as well.
But they are grizzled veterans, in some respects, when you look at the history of the U.S. Women's Open.
The youngest-ever Women's Open competitor was Beverly Klass, who played in 1967 at the age of 10 years, 7 months and 21 days. Back in those days, she didn't have to qualify but Klass was a junior phenomenon who cashed a check as a professional in 1965 at the age of 9.
Lucy Li of Stanford, Calif., holds the honor of being the youngest player to ever qualify for the Women's Open, making it into the 2014 championship at the age of 11 years, 8 months and 19 days.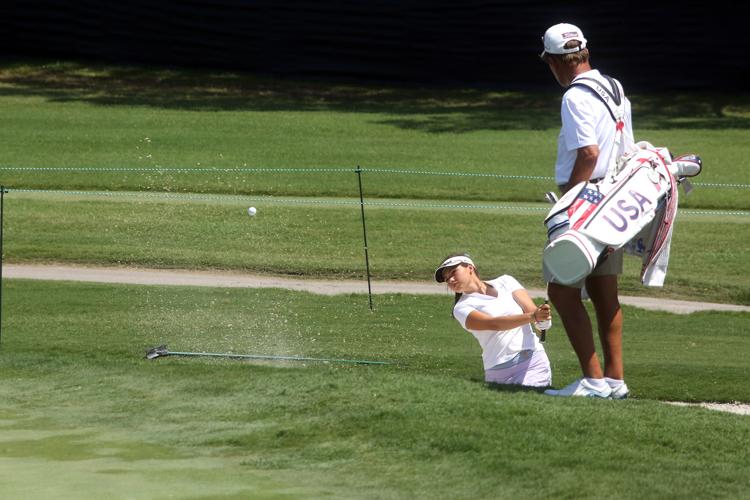 Li replaced Lexi Thompson in the U.S. Golf Association record book. Thompson qualified at age 12 for the 2007 Women's Open, replacing Morgan Pressel who also qualified at 12 for the 2001 Women's Open.
"I think that's what makes the event special, is that it is an Open," said Pressel, who turned 31 last Thursday and is playing in the Women's Open for the 16th time. "I look at the kids out here this week, and I think it's really really neat that they have this opportunity."
Pressel said it was eye-opening "to be in the same locker room with these players who I'd looked up to for so many years. It definitely gave me the drive to say I want to play professional golf."
Thompson, now 24 and playing in her13th consecutive Women's Open and 14th overall, said she was "star struck" at her first Open.
"There's Lorena Ochoa, Annika (Sorenstam). It was an unbelievable moment to be there. I think that's when I realized I want to play on the LPGA Tour."
Thompson said at that first Open at Pine Needles in North Carolina that she couldn't reach the fairways.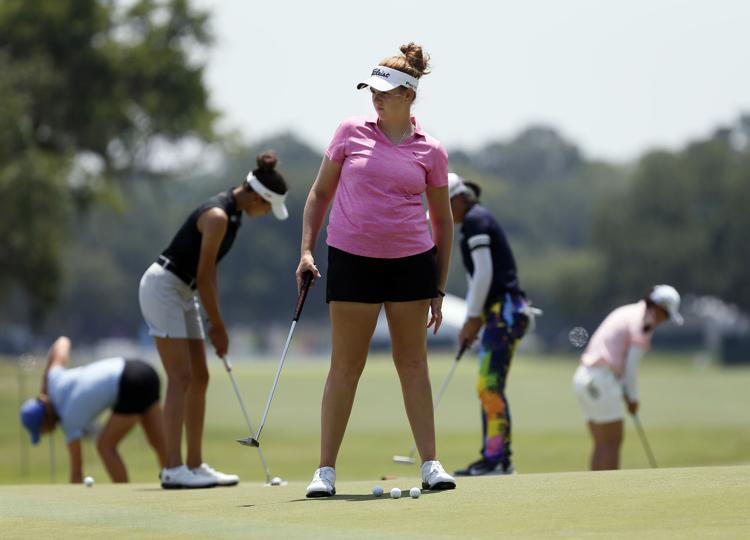 "I was aiming for the mowed strips walking up to them," she said. "It's a big difference from 12 years old to now."
First player off
The first player off the first tee (7 a.m.) Thursday will be Emma Talley, who won the 2013 U.S. Women's Amateur at the Country Club of Charleston.
"I'm pumped. I have a good group, two of my good friends (Ally McDonald and Mariah Stackhouse) out here, so I'm excited about being first off. Maybe we'll beat the heat," said Talley. "I love Charleston, I love the city, I love the golf course, I love the people. I'm happy to be back. Hopefully it's good mojo. I only have good memories from here."
Talley is playing in her fifth Women's Open and has made the cut in four of them. She tied for 41st and won $20,575 last year at Shoal Creek. She turned pro after finishing at the University of Alabama in 2016, and is now in her second year on the LPGA Tour. Her best LPGA finish is third in 2018 at the Thornberry Creek LPGA Classic in Wisconsin.
Professional debuts
Six golfers are making their professional debuts in the Women's Open — Augusta National Women's Amateur champion Jennifer Kupcho, NCAA champion Maria Fassi, Emma Albecht, Amanda Hollandsworth, Naomi Ko and Patty Tavatanakit.
Now and then
The winner on Sunday will receive a check for $1 million. But it hasn't always been that way.
Sandra Palmer, who spoke at a press conference along with former winners Hollis Stacy and Meg Mallon, said her check was $7,777.87 when she won the 1975 Women's Open.
"But I have this and it's more important than the money, believe me," said Palmer, displaying the gold medal that also goes to the winner.
Stacy, a three-time winner, received $11,040 for winning in 1977 and $36,000 for her third win in 1984. Mallon earned $110,000 for winning in 1991 and $560,000 for winning in 2004.
"The $1 million (first prize) is great for golf," Stacy said. "The USGA made a brave, great business decision in going with FOX. FOX generated the dollars for them."
FOX broadcast
Televised coverage of Thursday's opening round will be from 2:30-7:30 on FOX Sports 1 (FS1). Shane Bacon will host, Juli Inkster will be the analyst. Nicole Castrale, Brad Faxon and Brett Quigley will be on-course reporters.