Duke freshman Gina Kim has seen something that not many people have witnessed: Zion Williamson playing golf.
Kim, who has played herself into contention at the U.S. Women's Open at 4-under par after two rounds, is buddies with Duke basketball players Williamson, R.J. Barrett and Cam Reddish.
"I've taken some of the same classes as them, and we have the same athletic adviser. So we usually run into each other at the academic center."
Zion, the likely first pick in the upcoming NBA Draft, actually came out to the Duke golf facility to hit balls.
How did he do?
"It wasn't bad," Kim said. "He made contact with the ball -- not in the right direction, but he was doing something."
Kim said she and the Duke basketball stars exchange advice.
"They've talked to me about competition and what their mindset is like. I was curious as to how they handle so much pressure when everybody is looking at them and judging everything they do," she said.
"I learned a lot from them, and I think it's helped me with what I'm doing out here."
What's in a name?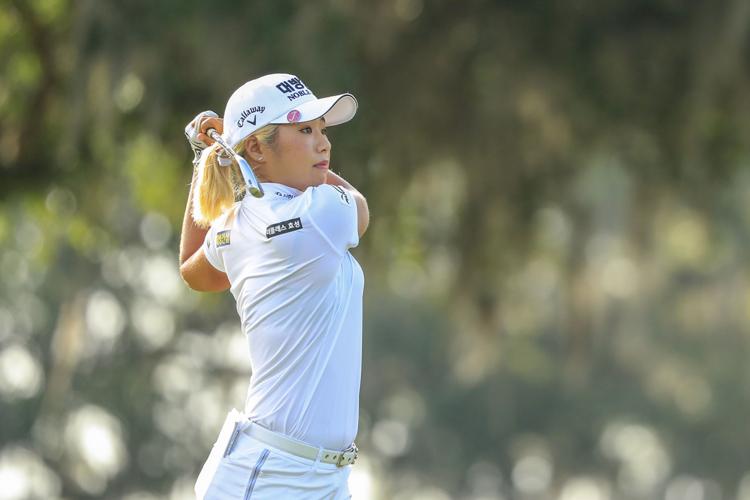 When Jeongeun Lee joined the Korean LPGA Tour, there were five other women on the tour with the exact same name.
To differentiate herself, she became known as Jeong Eun Lee6. And to further differentiate herself, Lee also combined the spelling of the first two names into Jeongeun Lee6.
She likes to be called '6' and embraces the number as her lucky charm. She's been called 'Hot 6' and 'Lucky 6.'
Lee6 is in position to contend for the Open title with rounds of 70 and 69 for 3-under 139.
Also in the field this week is Korean golfer Jeong Eun Lee, who on the Korean Tour goes by Lee jeong Eun5. She shot 74-71--145.
Marked woman
Former University of South Carolina golfer Kristy McPherson, an LPGA golfer from Conway, tweeted that she hates not being in Charleston playing in the Women's Open in her home state.
But McPherson was honored to be asked by the USGA to be the marker for Saturday and Sunday, if an odd number of players make the cut.
"50/50 chance is like waitin' on a gender reveal party," she posted.
If an odd number make the cut, she said she will be in Charleston; if an even number qualified for the weekend,  she's heading to Pine Valley on Sunday.