How do you solve a problem like Chad Staggs?
That's the question confronting The Citadel on Saturday as the Bulldogs host rival Furman for the 98th time in the Southern Conference's oldest football rivalry.
Staggs, Furman's second-year defensive coordinator, is relatively new to The Citadel-Furman rivalry, but not to the Bulldogs, nor their triple-option offense.
During his tenure at Charleston Southern, Staggs' "Blue Swarm" defense helped the Bucs go 4-0 against The Citadel. During two victories in 2015, the year The Citadel won the first of two straight SoCon titles, CSU held the Bulldogs to an average of 13 points and 190 rushing yards, including a 14-6 win in the FCS playoffs. That was far below The Citadel's averages of 30.8 points and 347.3 rushing yards in 2015.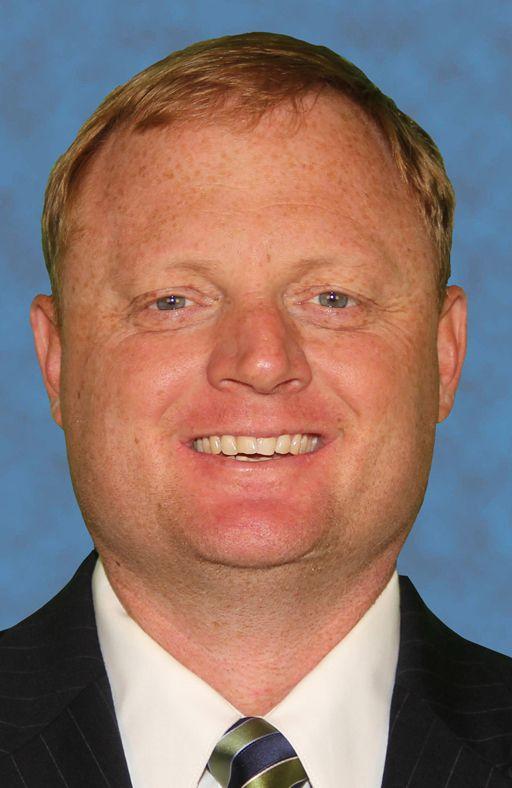 The trend continued last season, when Staggs' Furman defense limited the Bulldogs to 146 rushing yards in a 56-20 rout in Greenville. And just to drive the point home a bit further, Staggs' defense held Wofford's version of the triple option to a season-low 14 points in a 34-14 upset two weeks ago.
Citadel coach Brent Thompson is aware.
"Defensively, it's a very disciplined football team," said Thompson, whose team is coming off a 34-32 win at VMI to snap a two-game skid. "I've told our offensive guys that we need to play the best one-on-one matchup game that we've played.
"You are not going to fool these guys. Coach Staggs understands this offense and what needs to be done. We've faced him quite a few times and he's got a good understanding of how to defend us. It's really going to come down to one-on-one matchups and who can win the majority of those battles."
Here are four other keys to Saturday's game:
Mr. Roberts
As goes redshirt senior quarterback Harris Roberts, so go the Paladins, who are 2-4 overall and 2-2 in the SoCon after being picked to finish at the top of the league.
When Roberts is healthy and playing well, the Paladins thrive: In victories over Western Carolina and Wofford, he hit 25 of 30 passes for 368 yards and four touchdowns. When he's not available, Furman has struggled (see losses to Clemson, Elon and Samford).
Roberts suffered a concussion in the first quarter against Samford, leaving his status for The Citadel game in doubt. That could leave the game in the hands of true freshman Darren Grainger, redshirt freshman JeMar Lincoln or even true freshman Hamp Sisson, who has yet to play this season.
Just for kicks
Furman kicker Grayson Atkins had a career game in last week's 38-25 loss to Samford, converting field goals of 27, 50, 51 and 53 yards. He also averaged 45.8 yards on six punts and had four touchbacks on six kickoffs.
But Citadel kicker Jacob Godek might hold his own in a close game. After going 6 of 14 on field goals last season, the junior from Longwood, Fla., has converted 6 of 7 this season with a long of 44.
Home-field advantage?
Saturday's game is just The Citadel's third at home this season, and the Bulldogs are 0-2 at Johnson Hagood Stadium with closes losses to Chattanooga (29-28 in OT) and East Tennessee State (26-23).
In fact, the Bulldogs have not won at home in a calendar year, since a 21-3 victory over VMI on Oct. 28, 2017.
Are they overdue?
Tough slates
Furman and The Citadel have played the two toughest schedules in the SoCon, according to opponents' win-loss records. Furman foes are 36-15, including No. 2 FBS squad Clemson, while Citadel opponents are 26-17.
Prediction
Furman 24, The Citadel 21