The panelists got mad when we asked them to come up with a list of South Carolina's top 10 sports venues.
"Too hard."
"Can I give you 30? Or more?"
We settled on a Top 25 compilation. All 25 were tucked into the various top 10 lists, some more than others.
Venue criteria: A must-see for South Carolinians or visitors? Nationally recognized within its sport? Renowned throughout the state? A sure hit if new?
That means what happens inside and around the facility is part of the draw. For instance, Wrigley Field carries itself very well without the Cubs winning but would Notre Dame Stadium smell as sweet if the Fighting Irish had all the tradition of Iowa State?
The consultants: Jamie Bradford, Charleston Sports Radio; David Caraviello, LowcountryEditorial.com; Tony Ciuffo, MUSC; Aaron Cheslock, FOX Carolina; Scott Eisberg, WCIV-TV; Bob Gillespie, discoversouthcarolina.com; Bill Hamilton, S.C. State; Bobby Hartin, Charleston Sports Radio; Rick Henry, WIS-TV; Pete Iacobelli, Associated Press; Phil Kornblut, South Carolina Sports Radio; Ron Morris, former columnist at The State; Warren Peper, longtime sportscaster/anchorman; Andy Solomon, The Citadel; The Post and Courier staff.
The list:
1. The Ocean Course (Kiawah Island)
Pete Dye's links masterpiece burst onto the world golf scene with the 1991 Ryder Cup. Rory McIlroy won the 2012 PGA Championship on "one of the toughest golf courses in America" and the PGA Championship returns in 2021. You don't have to love golf to appreciate seascapes, dunes and coastal marsh.
"A wonderful layout on an amazing piece of land." — Pete Iacobelli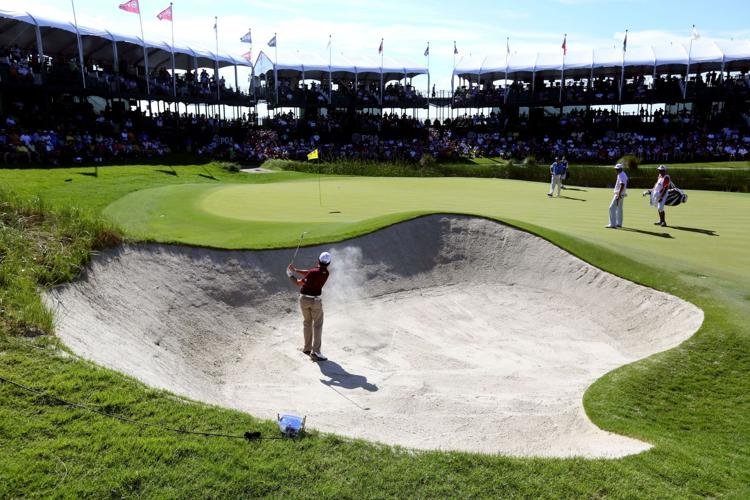 2. Death Valley (Clemson)
The Hill and The Rock and the campus backdrop are nice Memorial Stadium extras. Tradition, including national championship runs in 1981 and 2016, and one of the best tailgate settings, keeps it consistently on "Best College Football Stadium" lists.
"So many great teams, so many big moments." — Phil Kornblut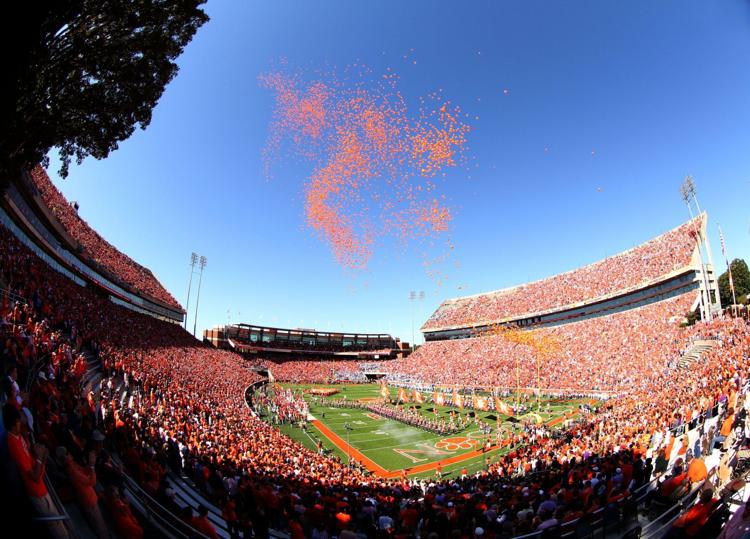 3. Founders Park (Columbia)
If not the best major college baseball stadium, it's right up there. Old enough to have vaulted South Carolina to College World Series titles in 2010 and 2011. Off campus and parking issues, but minor league baseball frills mixed with college baseball fever and a downtown Columbia skyline view are eye-catching icing.
"It didn't take long to establish a special home-field advantage for the USC baseball team at this stadium." — Rick Henry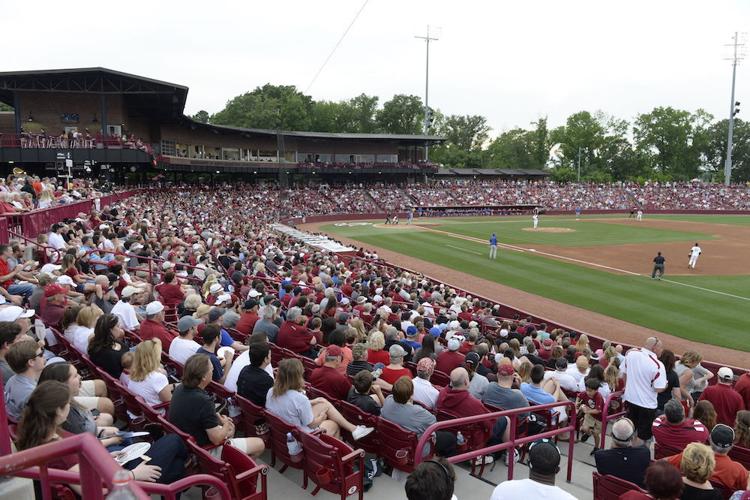 4. Volvo Car Stadium (Daniel Island)
Home of the Volvo Car Open (formerly Family Circle Cup) since 2001, the longest continual major women's tennis event aside from the Grand Slam tournaments. The only green clay surface on the WTA Tour. Satellite courts, great food and drink options and shopping boutiques add to the fun.
"A premier tennis facility on anyone's scale." — Andy Solomon
Harbour Town Golf Links (Hilton Head) 
Two golf venues in the top five? This is why we have "First in Golf" license plates. Views force channel surfers to wonder, "Where is that?" Lighthouse and boats, pines and gators. Completed in 1969, the Pete Dye/Jack Nicklaus-designed course has hosted South Carolina's only annual PGA Tour event for 50 years.
"PGA Tour players voted Harbour Town as their No. 2 regular tournament venue, behind only Augusta National Golf Club." — Bob Gillespie, S.C. Golf Insider
6. Darlington Raceway (Darlington)
So legendary it has two nicknames, "The Track Too Tough To Tame" and "The Lady In Black." NASCAR's first superspeedway was built over cotton and peanut fields. Winners range from Fireball Roberts and Richard Petty to Dale Earnhardt and Jeff Gordon.
"The oldest and most famous track in NASCAR; Too Tough To Not Be Listed." — Bobby Hartin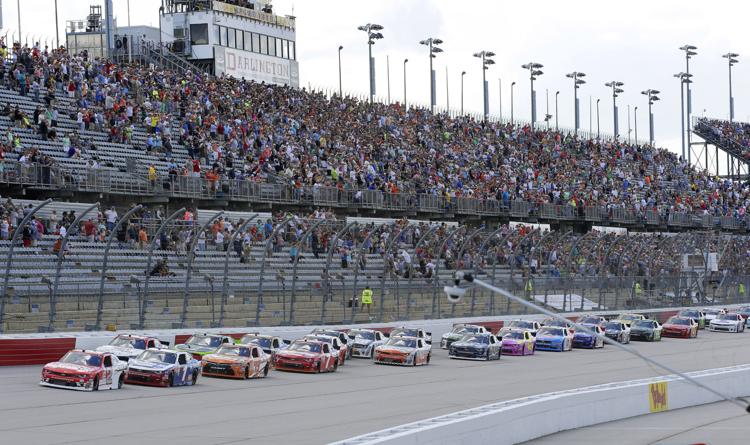 7. Fluor Field (Greenville)
A jewel of a minor league ballpark, home of the Class A South Atlantic League's Greenville Drive. A Fenway Park-style Green Monster in left field gets Red Sox farmhands ready. Shoeless Joe Jackson's relocated childhood home is across the street.  
"The updates done around the ballpark make this a feature of downtown Greenville. Plus, it mixes the past with the present as much as any park I have been to." — Jamie Bradford
8. Williams-Brice Stadium (Columbia)
When it's rocking, few college football stadiums are crazier. The "2001" intro, an exceptionally engaged student section, a design that makes the place look like a giant bear trap and vastly improved exterior features add up.
"Tough to beat an October night with a harvest moon." — Warren Peper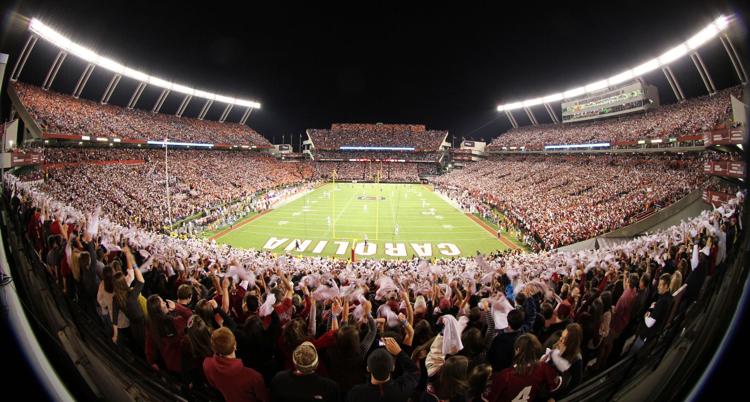 9. Jerry Richardson Indoor Stadium (Spartanburg)
Wofford's brand new state-of-the-art basketball facility is a 3,400-seat showcase.
"The arena might only hold a few thousand, but it feels as big-time as any you'll find at a college the size of Wofford." — Aaron Cheslock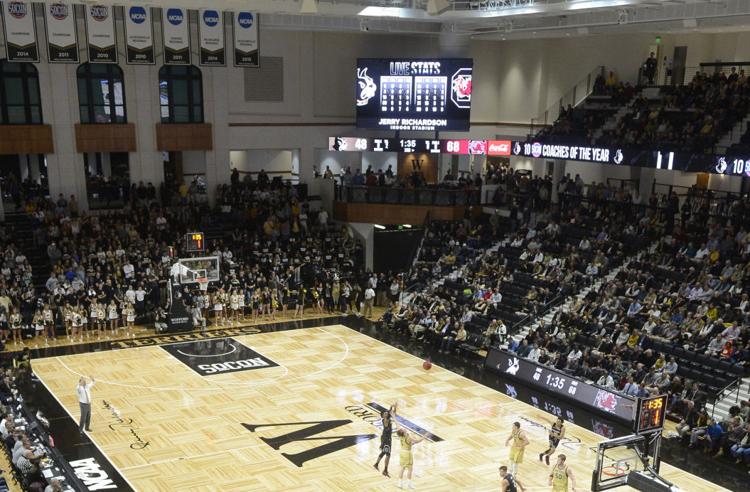 10. MUSC Health Stadium (Daniel Island)
U.S. minor league soccer facilities don't get much better. The Charleston Battery home pitch hosts Major League Soccer and Premier League teams. The 5,000-square foot Three Lions Pub is a museum of international soccer memorabilia.
"Outstanding facility, terrific playing surface." — Warren Peper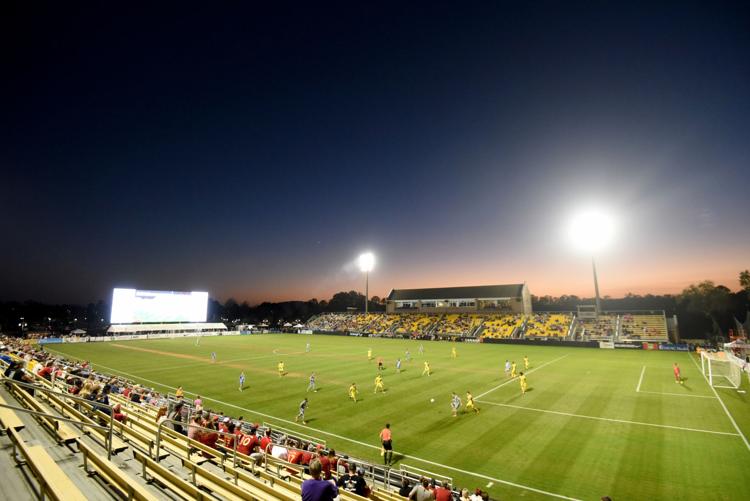 11. Springs Brooks Stadium (Conway) 
The Coastal Carolina Chanticleers opened this baseball gem (5,400 capacity) in 2015 and won the College World Series in 2016. Baseball America this year ranked it No. 8 nationally among college ballparks.
"It highlights the atmosphere of nearby Myrtle Beach, with a concourse that evokes the boardwalk and deck chairs lining the berms." — Teddy Cahill, Baseball America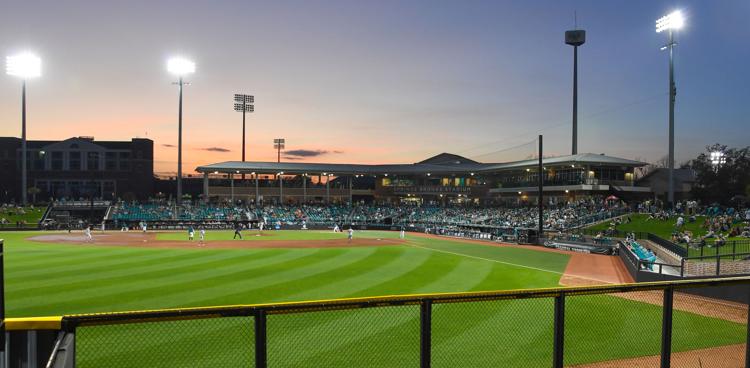 12. Joseph P. Riley Park (Charleston)
Unlike newer Class A minor league ballparks in Greenville, North Augusta, Columbia and Myrtle Beach, fans can't see game action from the concourse. But this beauty has Ashley River and marsh views and Bill Murray sightings, plus acclaimed food.
"A nod to the stadium that started the modern boom of top-notch minor league parks in South Carolina." — Pete Iacobelli
13. Cavalier Stadium (Spartanburg)
Dorman High School looks more like a small college campus, complete with a football stadium for 15,000-plus fans.
"No. 1 in the state for the combination of quality high school facility, tradition and overall Friday night scene." — David Shelton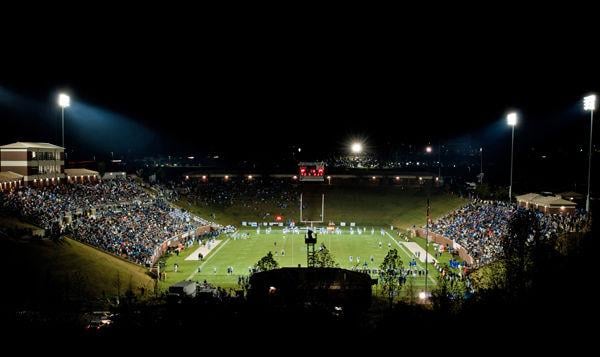 14. Doug Kingsmore Stadium (Clemson)
A three-story clubhouse building on the first-base side is the latest renovation to one of college baseball's best ballpark experiences. Sixteen regionals or super regionals on site since 1994.
"The new players' facility is incredible and the smoke from the Cajun Café, in addition to a hungry and rowdy fan base, makes this place special on gameday." — Jamie Bradford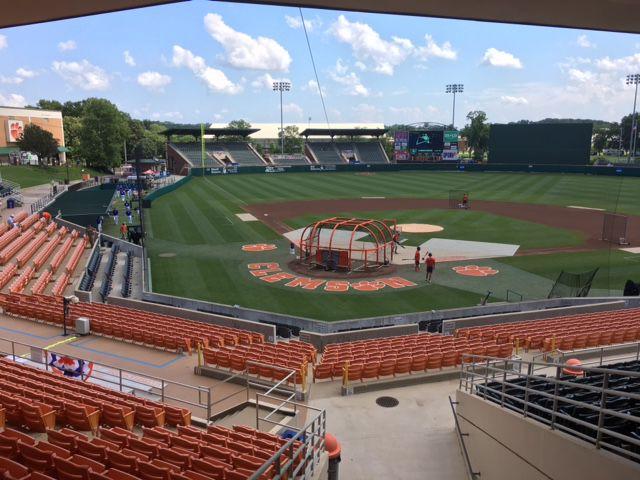 15. Colonial Life Arena (Columbia)
The biggest basketball facility in the state is slightly off the USC campus but rattles library shelves when packed for a women's or men's basketball game. Coming: a 2019 men's NCAA Tournament regional.
"The way South Carolina's men's and women's basketball programs have excelled recently gives CLA the edge with fan support." — Aaron Cheslock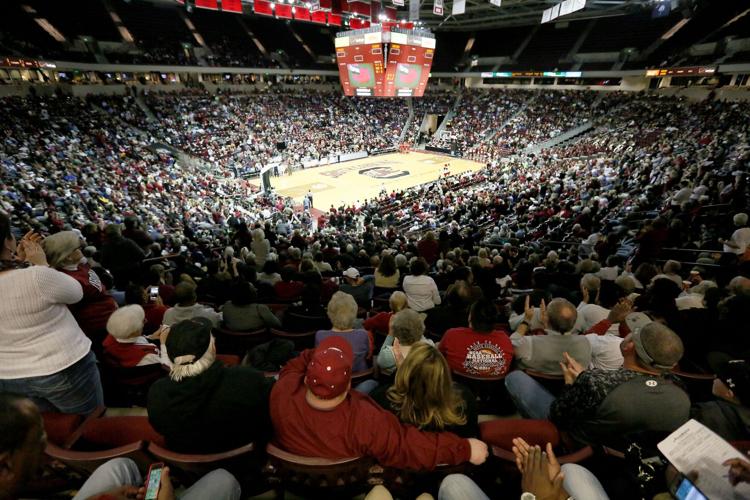 16. SRP Park (North Augusta)
The new home of the Class A Augusta Greenjackets' (5,000 capacity) hosted a Clemson-Georgia game in April on the banks of the Savannah River (a McCovey Cove feel for San Francisco Giants prospects).
"They've done a great job creating a ballpark that fits seamlessly into the riverfront area while creating a more intimate ballpark that the fans can pack each and every night." — Matt Dean, Charleston RiverDogs broadcaster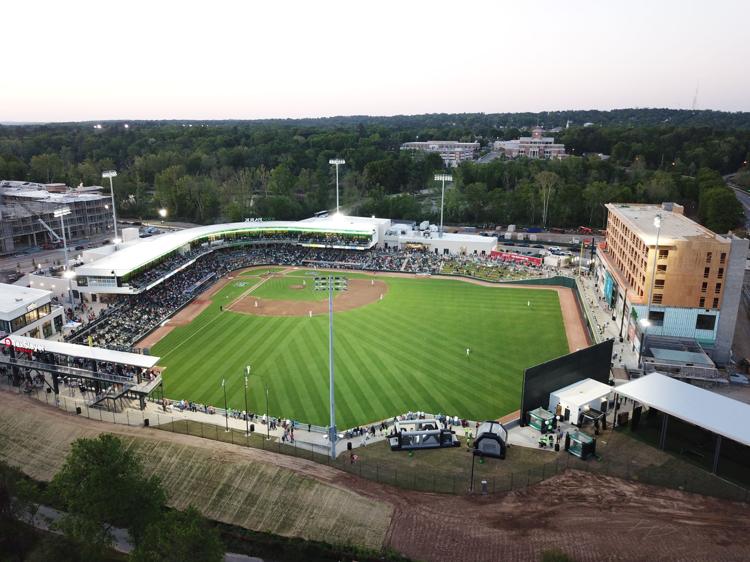 17. Paladin Stadium (Greenville)
Furman plays amid one of the prettiest settings in college football. The Paladins' home since 1981.
"A timeless small-college football stadium that boasts a scenic view of Paris Mountain, which sparkles with gold and orange leaves in the fall." — David Caraviello
18. Spirit Communications Park (Columbia)
New York Mets minor leaguer Tim Tebow drew large crowds to the Class A Columbia Fireflies' two-year-old ballpark in 2017. Will move up various lists as the neighborhood catches up.
"The Fireflies ownership got everything right in the design of Columbia's new minor-league ballpark. An intimate setting for an enjoyable day or night at the old ballyard." — Ron Morris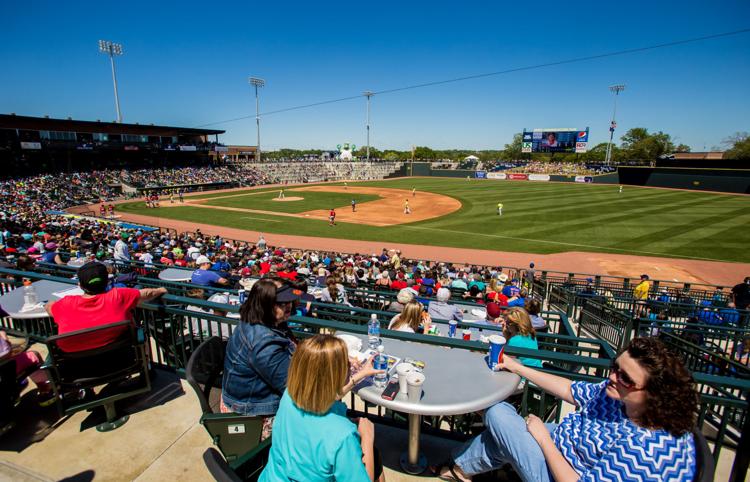 19. The Reservation (Gaffney)
Home of the Gaffney High School Indians (and also Limestone College football), an 8,250-seat stadium opened in 2008 with a team room overlooking an end zone and on-field seating for the band.
"I once wrote that I'd feel safe robbing a bank in Gaffney on a football Friday night since the entire city – and every police officer – was at the game." — Andy Solomon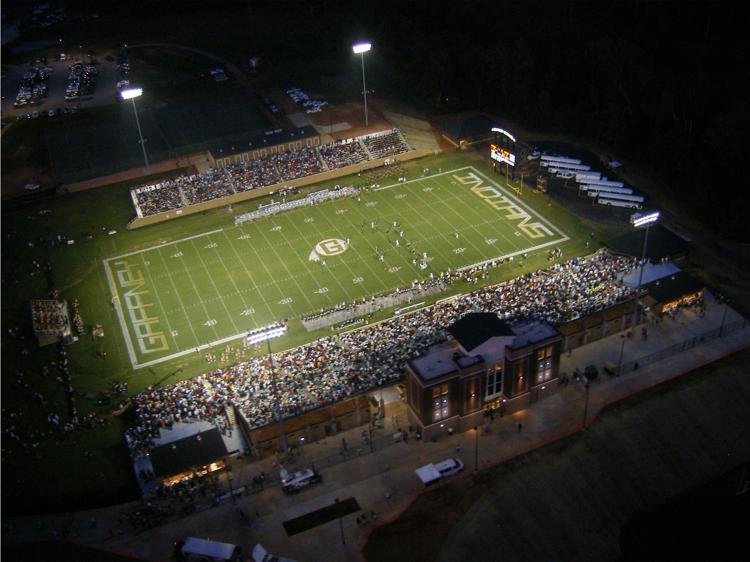 20. Oliver C. Dawson Stadium (Orangeburg)
Frequently tweaked home of S.C. State football since 1955, which means Deacon Jones, Harry Carson, Donnie Shell and Charlie Brown played here.
"Like Williams-Brice Stadium and Death Valley, S.C. State has some legendary tailgating. The Bulldogs also have some of the nation's best halftime shows featuring the Marching 101." — Rick Henry
21. Littlejohn Coliseum (Clemson)
The new version, opened in 2016, offers vast improvements - including curved, hanging scoreboards – while maintaining that college look.
"I've visited a lot of basketball arenas but something about Clemson's Littlejohn Coliseum awed me – the crowd, the ambience." — Bill Hamilton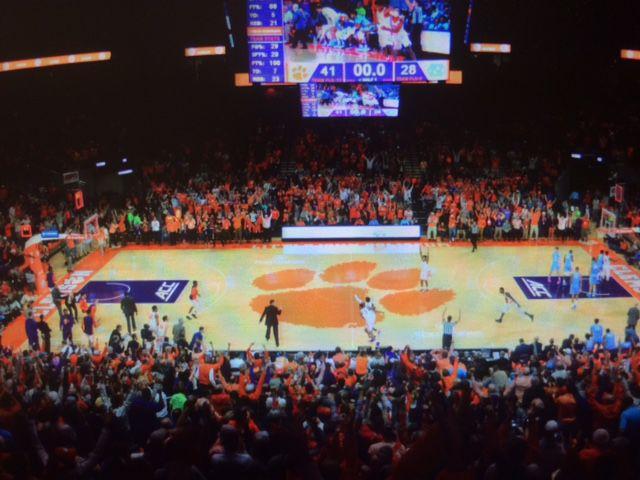 22. McAlister Field House (Charleston)
Throwback decor, even better when The Citadel is playing well and/or hosting the likes of College of Charleston, South Carolina, Clemson, Duke or Michigan State.
"I love the feel of buildings that have a bit of Palestra and Hinkle Fieldhouse in them and this one does. During the Ed Conroy years the place was rocking, the cadets were screaming and it was a wonderful and historic environment." — Scott Eisberg
23. TD Arena (Charleston)
The House That John Kresse Built (5,100) and its Meeting Street location makes for an ideal dinner/College of Charleston basketball game combo.
"Perfect Size for a mid-major program in the heart of downtown Charleston." — Bobby Hartin
24. Bon Secours Wellness Arena (Greenville)
Mostly for concerts and ice shows. But basketball fans know it as a postseason destination. South Carolina's 2017 Final Four team beat Marquette and Duke here; an NCAA Tournament regional returns in 2022.
"With a seating capacity of around 17,000 for basketball and its luxury boxes and club level seats, it offers a big-time college basketball atmosphere." — Tony Ciuffo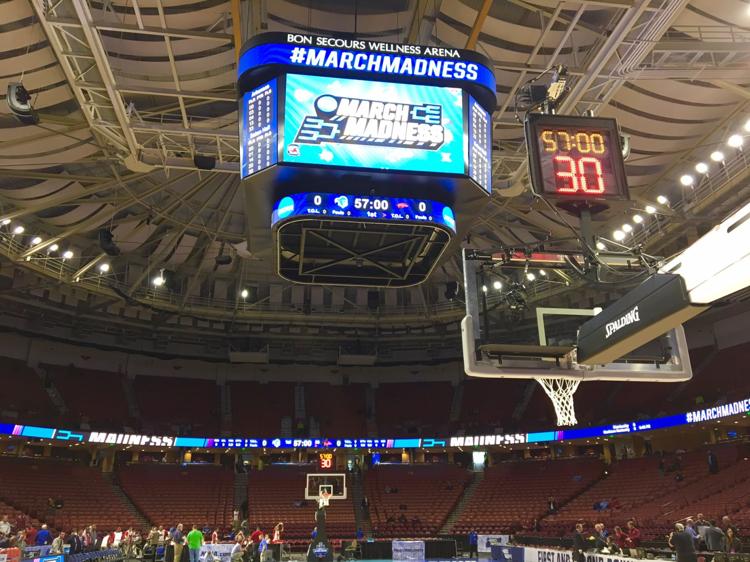 25. John McKissick Field (Summerville)
There are newer, nicer high school football facilities at River Bluff, Brookland-Cayce, Lexington and elsewhere. But this one is named for the winningest coach in high school football history.
"Everything high school Friday nights are supposed to be: It's got history, John McKissick's name on it, the best tradition around, the beautiful oak tree hanging over and most importantly it's a stadium and not an aluminum-bleacher, mass-produced field with no charm." — Scott Eisberg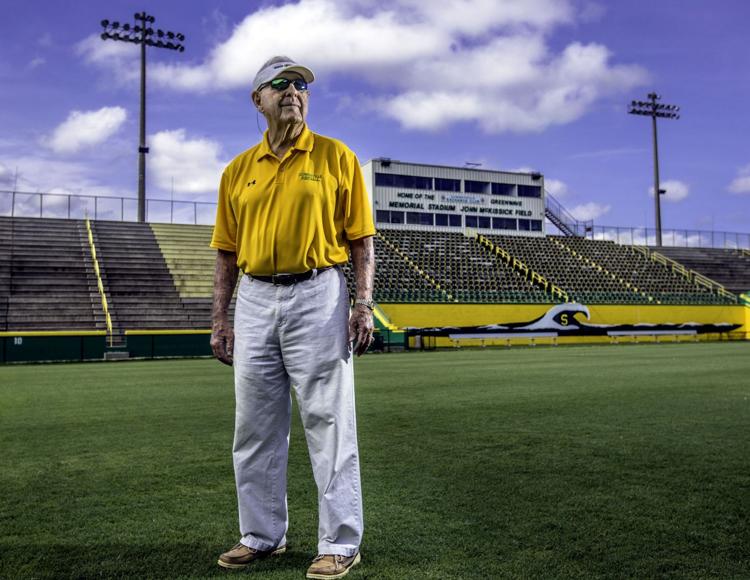 Follow Gene Sapakoff on Twitter @sapakoff