When he ended a 40-year career in coaching more than three years ago, former Goose Creek head football coach Chuck Reedy promised a return to the Lowcountry with a new venture. That venture became a reality this past weekend.
As co-owner of one of the area's newest restaurants, the Come Back Shack, Reedy welcomed back family and friends to his establishment on University Boulevard in North Charleston on Saturday and Sunday. Reedy has partnered with the owners of the original Come Back Shack in a plan to open several restaurants in the Lowcountry over the next several years.
"It's very exciting to be involved in this and we know it is going to be a huge success here," said Reedy, who stepped down as Goose Creek's football coach in January of 2015 as the school's all-time winningest coach with a 119-47 record in 13 seasons.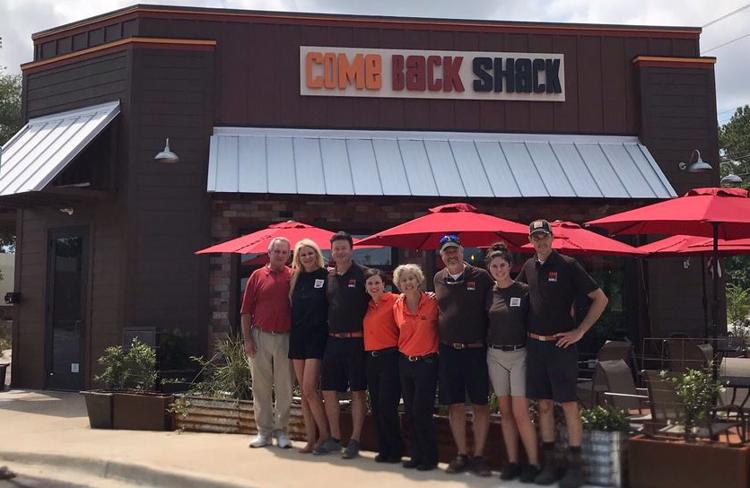 "It took a little longer than we anticipated. I am sure everyone forgot that I talked about this when I retired from coaching and probably didn't believe it would happen. But we overcame a lot of logistical things and it was frustrating at times. But now it's a reality. (Wife) Debbie and I could not be more optimistic about the future here."
The Reedy's are in the process of selling their home in Columbia and plan to live full-time in the area as soon as that sale is complete. The former assistant coach at Clemson and South Carolina, and head coach at Baylor head coach, says he will continue to own his six Subway restaurants around the state.
Reedy became interested in becoming a part of the Come Back Shack, which features high-end hamburgers as well as chicken sandwiches, shakes and other specialty food choices, while still coaching at Goose Creek. The original Come Back Shack is in Boone, N.C., and is owned by brothers Steven and Scott Prewitt, along with their wives, Janie and Allison.
"The first time we ate there, we were hooked," Reedy said. "Not only on their food but also their culture and the atmosphere. We made a special trip there one weekend specifically to meet the owners. Upon meeting Scott and Steven, we knew they were the type of people we wanted to be involved with.
"My history in the food industry was limited to my Subway stores but this is a whole different level. After hearing the story, I knew I wanted to be a part of this and we began discussing the possibilities of putting a restaurant here in the Lowcountry."
Reedy accomplished a great deal during his four decades in coaching, including earning a 1981 National Championship ring while serving as the running backs coach at Clemson.
The former coach likens his new business to building a football program. When he inherited the Goose Creek program in 2002, it was the worst in the Lowcountry. The program slowly grew into a local powerhouse, winning the Class AAAA Division I state championship in 2011 and finishing 62-5 over the last five seasons.
Now, the coach's new "team" has more than 50 employees and Reedy says getting them off the ground is not much different than football.
"We have a lot of working pieces and we have to find out who fits where and put people in places they can be successful," said the 69-year-old Reedy. "Hard work, commitment and dedication are things we preach in football and those things certainly are important in something like this.
"We are blessed to be affiliated with some outstanding people. We know this will be successful because we believe in them and admire what they have already accomplished. We are truly honored that they also believe in us and are willing to take this chance. We're ready to get started and make this thing work."
The Come Back Shack officially opened to the public on Monday.