Steve Spurrier is still the same quirky, fun-loving guy who coached the South Carolina Gamecocks football team from 2005 to 2015.
"He's such a charismatic guy. It's great being back playing for him," said Elliot Fry, a kicker for the Orlando Apollos, one of eight teams in the new pro football league,  Alliance of American Football.
Spurrier immediately sought out Fry, who was a kicker at USC from 2013-15, but was too late. Fry had already committed to the Birmingham Iron, another team in the AAF.
Spurrier, 73, wasn't going to give up that easily.
"We traded a player who was allocated to us for the rights to get Elliott," he said.
With Spurrier at the helm, the Apollos are the only undefeated team in the AAF, boasting a 5-0 record heading into Saturday's game against the Arizona Hotshots.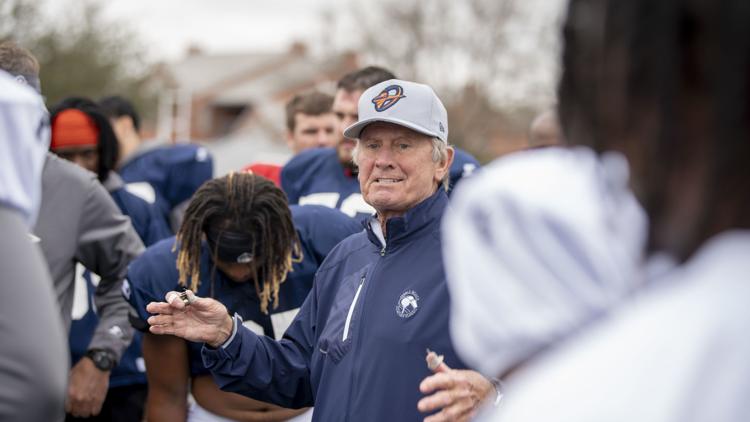 In addition to Orlando, Birmingham, and Arizona, the AAF includes the Atlanta Legends, San Antonio Commanders, San Diego Fleet, Memphis Express, and Salt Lake Stallions.
Fry has been a big part of the Apollos' success. The 24-year-old leads the league with 11 field goals. 
"Elliott is extremely accurate, as we all know. We were fortunate to get him here," Spurrier said.
Most recently, Fry served as a kickers coach at Richland Northeast High School in Columbia. Now, suiting up every Saturday is a reminder that nothing can hold him back.
Fry's story as a Type 1 diabetic is well-documented. During his days at South Carolina, he had to prick his finger about eight times a day to check his blood sugar, including during football games.
Technology has evolved, so Fry is now able to scan a sensor that sits under his skin to check his sugar.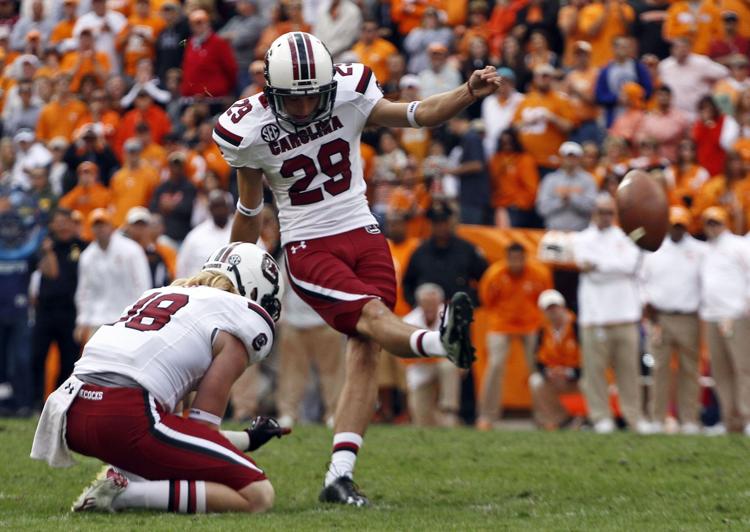 It's an easier process and allows him to focus more on the sport he loves. That's the message he wants to send to kids with diabetes or other ailments.
"You can do anything as long as you long take care of yourself and work hard," he said. "I want everyone to realize that."
That's why the AAF could only be a pit stop for Fry. Branded as a developmental league, the AAF gives first timers a shot at the NFL, and former NFL players a chance to return to the big stage.
Minus a minicamp with the Tampa Bay Buccaneers, Fry has yet to crack into the NFL but wants to get there. Reuniting with Spurrier is the best path, he said.
"He's one of the best offensive minds ever," Fry said of his head coach.
For Spurrier, the feeling is mutual. He coached 11 seasons at South Carolina, 12 at Florida, and three at Duke. Fry is one of the more special players he's ever been around.
"He's the all-time leading scorer in South Carolina history. He just doesn't miss much at all," Spurrier said.
Spurrier said he's certain Fry can play in the NFL. All he needs is a tryout, the coach said.
"This is what the Alliance is all about," he said. "It's an opportunity for these players to show the NFL, 'Hey, I can play this game.'"