COLUMBIA — Home's going to look a lot different.
The South Carolina women's basketball team has won a lot of games over the past four years, and its fans have followed suit by leading the country in attendance over the same span. Both have played a part in USC hosting NCAA regionals every year since 2015, the team earning that benefit by winning and the fans earning the NCAA's praise by showing up.
The Gamecocks are right in line to host again this year as one of the sport's Top 16 teams, as was announced Monday night, yet they won't be playing at Colonial Life Arena if they do earn the right. They almost assuredly won't even be playing in their home state.
It's a contingency USC athletics director Ray Tanner and his staff have been preparing for ever since CLA was chosen for an NCAA men's regional nearly two years ago.
"We've had several conversations with arenas and other universities about the possibility of using their arenas," Tanner said. "We would have to rent their facility. We would have to staff it and foot the bill."
Yet that's something USC will do to appease the fans of Dawn Staley's program. They can't announce what arena they're eyeing because they don't know if the No. 11 Gamecocks will be using that arena, but they know the criteria they will target.
Tanner wants an arena with a capacity of 8,000-12,000, as USC has averaged 9,833 for its eight home NCAA tournament games since 2015. He wants it close to Columbia, to appease the NCAA's regulations for awarding a host site and to present a feasible trip for fans.
That significantly narrows the choices and will most likely force the Gamecocks to travel out of South Carolina's borders to play their own regional. While that's not as bad as it could be (Charlotte, a potential site, is out of state but is closer to Columbia than Greenville or Charleston), it brings consternation of how this situation was created.
The NCAA men's tournament in March will bring an estimated $9 million to Columbia. But the USC women's team, if it should earn the right to, will not get to play in its own arena.
"Ray Tanner's not going to like this, but it sucks for us. That's what it is," Staley said. "But I think it's great for the city, I think it's great for the state."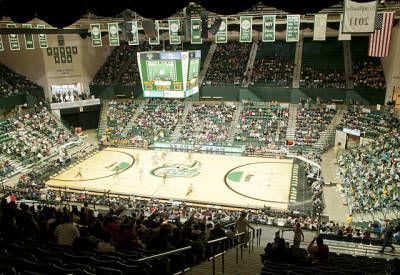 Changes
The NCAA proposed changing its women's tournament format in 2013. The tournament had 16 pre-selected host sites for the first and second rounds but attendance was suffering. South Carolina made its first NCAA tournament under Staley in 2012 but was not allowed to even bid for a host site due to the Confederate flag flying on Statehouse grounds.
The Gamecocks played in Seattle as a No. 1 seed in 2014, when host Washington didn't make the tournament. But the NCAA changed its format for the next season, going to the system that's used in college baseball and softball.
If a team earned the right during the regular season, it could host a regional. South Carolina and other in-state baseball and softball teams had done that for years despite the flag controversy, and the women's basketball team could now benefit.
The Gamecocks hosted their first two tournament games in 2015 on their way to the Final Four (and the flag was permanently lowered that summer). They have hosted the first two rounds every year since, averaging nearly 10,000 per game with a high of 11,085 for 2018's first-round game.
Men's regionals
CLA, with a capacity of 18,000, was built with the idea of being able to host an NCAA regional someday, and with the flag down, Columbia bid for one in 2016. The results were released a year later.
Tanner and City of Columbia officials rejoiced. The windfall for the city would be enormous and a good event could get the NCAA to return in the future. The only problem would be what to do with the home teams.
NCAA regulations prohibit men's teams from playing on their home floor in the NCAA tournament. They also say that the tournament site has to be exclusively for the use of the men's regional throughout the allotted weekend.
The regional games would begin March 21 or the next day and last through March 24. The women's regionals begin March 22 or the next day and last through March 25. Women's and men's regionals cannot be in the same arena the same weekend.
Men's teams know every season they won't be playing at home in the NCAA tournament. If the Gamecock men were to make it this year, they would have to travel.
But the women can earn a host, and the juggernaut Staley has constructed will always be a solid bet to do so. Even if there were to come a season where they lost a couple of games more than they have lately (like this one), they would always be in contention for a host — and the NCAA, desiring fannies in the seats, would surely give USC the benefit of its home attendance if there was a debate for a host site.
So as soon as the men's regional was announced in 2017 for March 2019, Tanner and his staff began planning.
"The NCAA is well aware that we would have to travel if it's not too terribly far," Tanner said. "That's not lost in the conversation."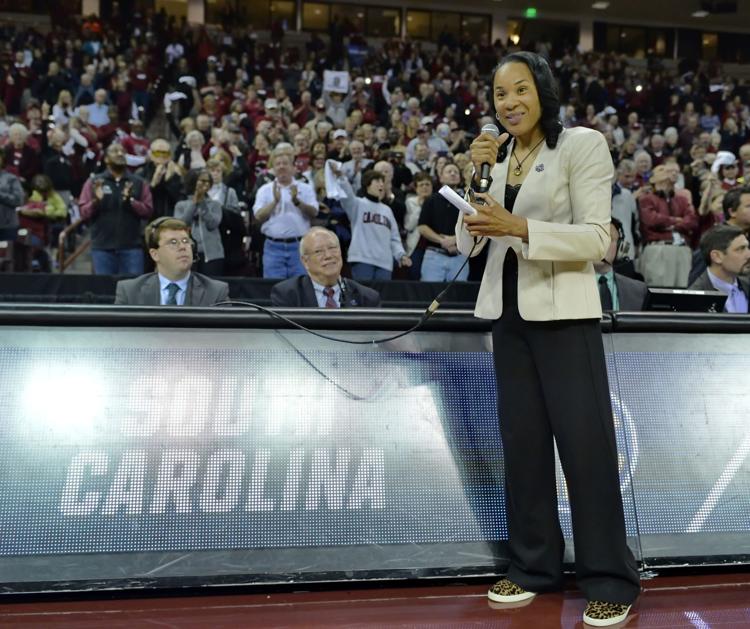 The rules
The NCAA rulebook says that a team may host at an arena that's not its home as long as it's within a 30-mile radius of the home arena. The only arena that fits that description is Carolina Coliseum, and its playing surface and lower level were reconfigured into practice courts in 2014. She has hosted her last basketball game. 
The rulebook also says the "committee retains flexibility to make an exception to this policy when necessary." That's what USC is counting on.
"We made a request, and we're at the mercy of the NCAA," Tanner said.
USC was hoping to get Greenville's Bon Secours Wellness Arena, site of the 2019-21 SEC women's tournament. The building will also host an NCAA women's regional in 2020.
Yet USC couldn't ask "The Well" to hold the weekend of March 22 without knowing if it would definitely have an event to put there. It could have cut a check to Greenville to cover the events that arena would have to move, but that wouldn't have been very pragmatic from a business standpoint with no guarantee that USC would be awarded a regional.
If the Gamecocks host this year, they won't play in Greenville. The arena is booked for minor-league hockey and a standup comedy performance from "The Daily Show" host Trevor Noah. Noah will also perform at North Charleston Coliseum the same weekend, and the South Carolina Stingrays are booked for the other days, so USC can't host there, either.
Those were the only two arenas fitting USC's criteria in the state. But as Tanner pointed out, there are other arenas in neighboring states that are closer drives from Columbia than Greenville or Charleston, and one smaller South Carolina arena that could be in play.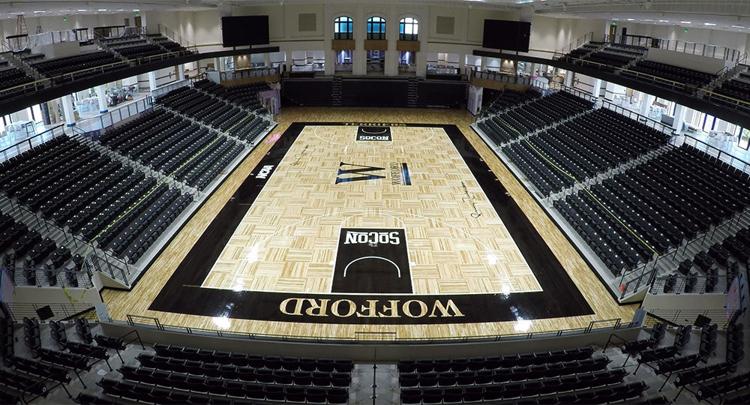 Where to?
Halton Arena, home to Charlotte 49er basketball, seats 9,105 and is enough distance from the gridlock of downtown Charlotte that it would be a very desirable location. It is expected to be at the top of USC's wish list.
Other college arenas in other North Carolina college towns could also be on the list, and one Palmetto State gym could be selected, although it doesn't fit the criteria. Wofford's Jerry Richardson Indoor Stadium only holds 3,400, but it's two years old, a beautiful building to play in and could be obtained if USC really needed to play there.
A look at event calendars, and the records of the women's basketball teams that play in those arenas, reveals that the gyms aren't booked and the home teams have very slim chances of hosting regionals (right now). Tanner knows it's not preferable to ask USC women's fans to travel — but it's better to be the host team at a neutral site close to home than what he sometimes saw as a baseball coach, that of a No. 1 seed playing on the No. 2 seed's home field.
He's also not upset at Staley's comments, because he feels for her. She and her team have to make the biggest sacrifice for Columbia to host the NCAA men's tournament.
"I love Dawn Staley. As a coach who knows the value of hosting, I understand," he said. "She appreciates the regional and what it's doing for the city and the community."
The Gamecocks don't win enough to host, it's no big deal. They'll travel to Raleigh or College Park or Piscataway, N.J., and hope as many fans as possible can join them.
They do win enough to host, and Tanner and his staff will have to find a court that's been as beneficial to USC as Colonial Life Arena has, and count on the NCAA's consent.