Sapakoff: Doc Redman's Clemson day off at Augusta with Sergio, Tiger and Bubba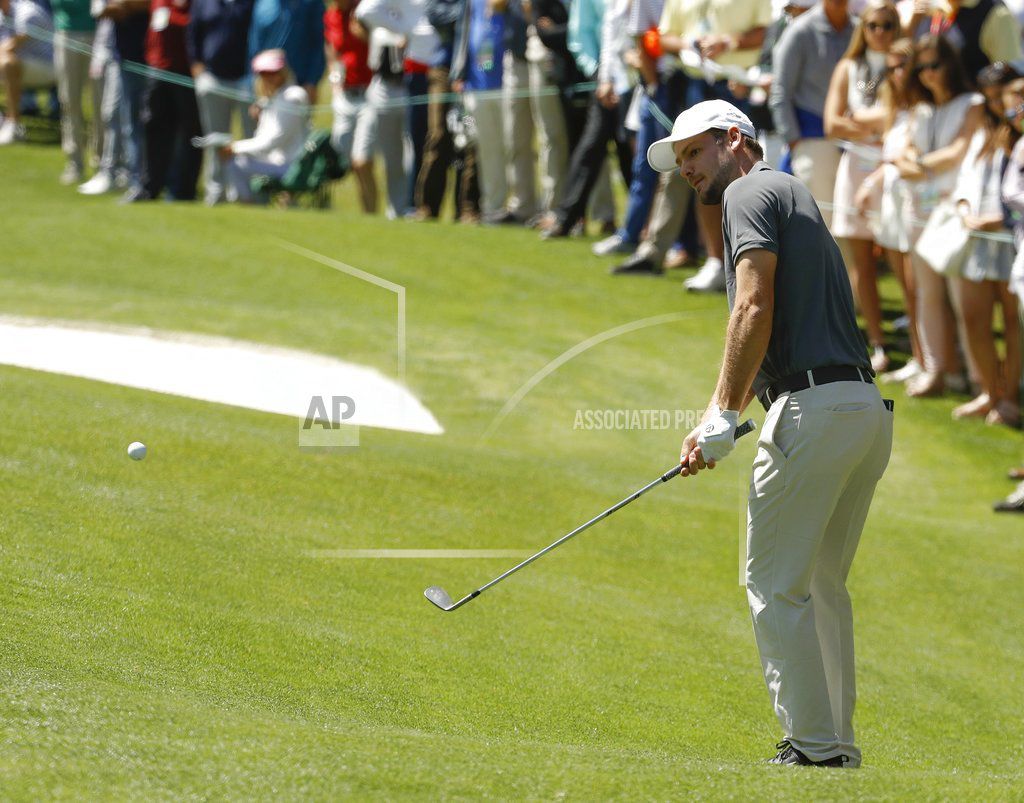 AUGUSTA – While most of the other Clemson sophomores were scurrying around campus Thursday, Doc Redman started the Masters a few breaks short of amazing.
Unlike playing partners Sergio Garcia and Justin Thomas, he kept his driver in the bag on the first tee. The U.S. Amateur champion pulled a 3-wood from its orange Tiger paw cover and whacked one down the middle of a deceptively narrow Augusta National fairway.
Redman while missing a Probability class missed a pair of grand opportunity putts from inside 10 feet. But he birdied the 350-yard par 4 third hole.
There were distractions:
- Playing just behind the loud horde following the Tiger Woods group.
- And just ahead of buzzing Bubba Watson supporters.
- Watching his new buddy Garcia, defending Masters champ, put five balls in the water while carding a record-shattering 13 on the 15th hole.
Redman, an awfully cool cat for 20, still found time to high-five kids between holes on the way to his four-over 76 in the opening round of the world's greatest golf tournament.
"I think I threw away a good round, which was frustrating," Redman said. "I'll come out (Friday) and try to build on some good stuff and shoot a good score."
All in a day's unpaid work following in the path of other U.S. Amateur champions invited to the Masters, a lineage including Arnold Palmer, Jack Nicklaus, Phil Mickelson and Woods.
No big deal.
Just the first of many Masters.
Redman plays well and strategizes like an old pro.
His ball-striking Thursday was up to the striking elevation changes that define Augusta.
"He looked great," said Redman's caddy, Clemson assistant coach Jordan Byrd. "He hit a lot of good shots early and stayed in his routine. Most of all he stuck to our game-plan, which was completely different than the two guys we played with. They hit drivers; we hit 3-wood. We just didn't have a good day with the putter."
Don't count Redman out of Friday cut contention. He rallied to win the U.S. Amateur in a playoff at Riviera Country Club in Pacific Palisades, Calif., in August.
Maybe it's karma.
But not Karma. That's Redman's 13-year-old sister, who caddied for him Wednesday when he played in Augusta's Par 3 Tournament with top-ranked Dustin Johnson.
And, yes, Doc is his given name.
He spent summers putting 1,000 times a day on N.C. State's home course in his native Raleigh, is an avid reader of golf books and looks forward to his sessions with Clemson sports psychologists.
'Really good start'
Some early Augusta success is a calming influence, too.
"I hit a good first shot and I was pretty comfortable after that," said Redman, who had played Augusta National with the Clemson team but witnessed his first Masters on Thursday. "I probably could have been three-under through three but it was still a really good start."
Redman and Byrd, older brother of PGA Tour pro Jonathan Byrd, tried their best to prepare. After practicing Tuesday with Jason Duffner and Patton Kizzire, Redman went back out for more course work and eventually paired with crowd favorite Rickie Fowler on the back nine.
Among the many extra-cool Masters moments: Redman's parents John and Jude went to Oklahoma State, same as Fowler, one of their favorite players.
Crow's Nest, and Sergio
What a week.
Redman spent Sunday night in the Crow's Nest, the 30-by-40 foot room atop the Augusta National Clubhouse that is made available to amateur players in need of Masters housing. It's full of golf books, golf art and lore. Nicklaus and Woods are among the players who stayed there.
Also Augusta most cruel, Garcia's debacle.
"Ah, it was tough," Redman said. "You don't want to see anyone go through something like that. You wouldn't wish that on anyone."
It doesn't take a Mathematical Science major to know that playing in the Masters with Garcia and Thomas, the PGA champion, Redman had a lot more people watching him than while helping Clemson defeat Georgia or Oklahoma.
Or that he doesn't have to become only the second of eight Clemson amateurs to make the Masters cut (Chris Patton in 1990) to prove his potential. Redman has already made his first PGA Tour cut — three weeks ago at the Arnold Palmer Invitational.
But just in case, Redman is a Mathematical Science major at Clemson and the very best golfer in the bunch.
Follow Gene Sapakoff on Twitter @sapakoff