For the first time since 1971, the high school football season in Charleston will not kick off with the Sertoma Classic.
The Sertoma Club of Charleston, which has put on the annual jamboree featuring Lowcountry teams for the last 48 years, does not plan to hold the exhibition matchups this year, Classic president Sam B. King Jr. said on Tuesday.
"The club has gotten down to eight people, and we can't run the Classic with eight people," King said. "We can't function that way."
The apparent demise of the Sertoma Classic is a sad development, said Wando High School athletic director Bob Hayes.
"I've been in this part of the state for 32 years, so I've been to 32 Sertomas," he said. "I feel like in many ways it was a part of the fabric of the community. Kids grew up wanting to play in it and watching it on TV. I'm sad to see it go."
The Sertoma Classic celebrated its 48th anniversary last August at The Citadel's Johnson Hagood Stadium. Featuring high school teams in exhibitions of one or two quarters, the Classic also included spirit competitions among cheerleading squads and donated money to local charities and to the participating schools.
Unless things change, King said, the Sertoma Club will not be able to put on the Classic in future years, either.
"Not by the Charleston Sertoma Club, there won't be," King said. "Somebody else might take it over, I don't know. But we're not going to have it."
As of 2014, the Sertoma Classic had donated $3.6 million over the years to charities such as Camp Happy Days, Eagle Harbor Home for Boys, Ronald McDonald House and Windwood Farm.
In 2015, the Sertoma Classic donated $91,000 to its charities and signed a mulit-year deal with title sponsor Hendrick Automotive Group dealerships of Charleston and North Charleston. For five years before that, the title sponsor was CT Lowndes and Company.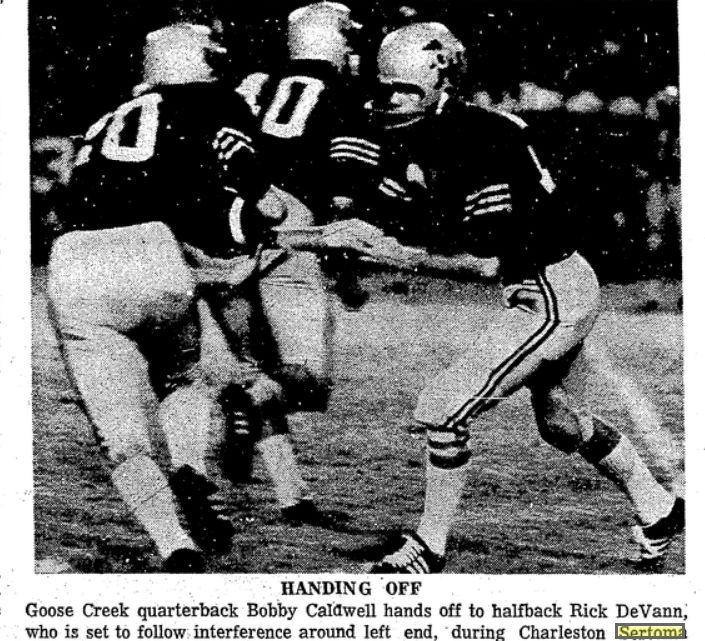 "The Sertoma folks always did a tremendous job," Wando's Hayes said. "It's important to note that they gave back to the schools. If you played in it, you got a piece of the pie, and for a lot of schools that was really beneficial. That's what Sertoma was all about, giving back."
The rise of other preseason jamborees in the Charleston area have also hurt the Sertoma Classic, King said.
The Dorchester County Showdown began four years ago and features some of the biggest schools in the Lowcountry in Summerville, Fort Dorchester and Ashley Ridge, along with Woodland.
Last year saw the debut of the Moncks Corner Lions Club Jamboree, which featured Berkeley, Cane Bay, Goose Creek, Stratford, Cross and Colleton County.
"Those games also hurt us," King said. "The more schools you take away from us, the less people we have to draw from. The Classic has been hurt by other jamborees, obviously. We tried to work it anyway, and we just can't do it."
Last year's Sertoma Classic featured larger schools such as Wando, West Ashley, James Island, Stall, Timberland and Phillip Simmons, but organizers have had to turn to smaller private schools such as Northwood Academy, Pinewood Prep, Trinity-Byrnes and First Baptist to make up the numbers.
Hayes said it's likely that Charleston County schools will look at holding their own preseason jamboree, but probably not in 2019.
"I think we'll see one in the future, but I don't know that we can put it together for this year," he said. "There are things like week zero (of the schedule) and a rule change that says you have to put three days between scrimmages and jamborees.
"That's created a situation already where a lot of us are having to juggle our scrimmages. But I think down the road that's something we will take a look at."
King said the Sertoma Club needs at least 35 to 40 members to be able to put on the Classic. Those interested can call him at (843) 224-0121.
"It's a typical organization that tries to help people," he said. "We have older members, but it seems like young people are just not joining."