Citadel football coach Brent Thompson has made it clear how he feels about the lack of preseason respect for the Bulldogs in 2019.
"A flat-out joke," Thompson said after The Citadel was picked to finish seventh in the Southern Conference.
If the Bulldogs are to avoid being a punch line in Thompson's fourth season — he's gone 5-6 each of the last two seasons after a 10-2 record and SoCon title in 2016 — here are five questions that need to be answered as The Citadel opened practice Friday.
1. Is the Rainey Effect for real?
Quarterback Brandon Rainey's impact after he took over as the starter in the eighth game of the season last year was undeniable. He ran for 132 yards per game as the Bulldogs won three of their final four games — and the one loss included a 10-10 halftime tie at No. 1 Alabama.
In their first seven games against FCS squads last season, The Citadel's triple-option attack averaged 264 rushing yards and 26.8 points while the Bulldogs went 2-5. In their final three games against FCS teams, with Rainey at QB, the offense averaged 331.3 rushing yards and 41 points per game while going 3-0 against Western Carolina, Samford and Charleston Southern.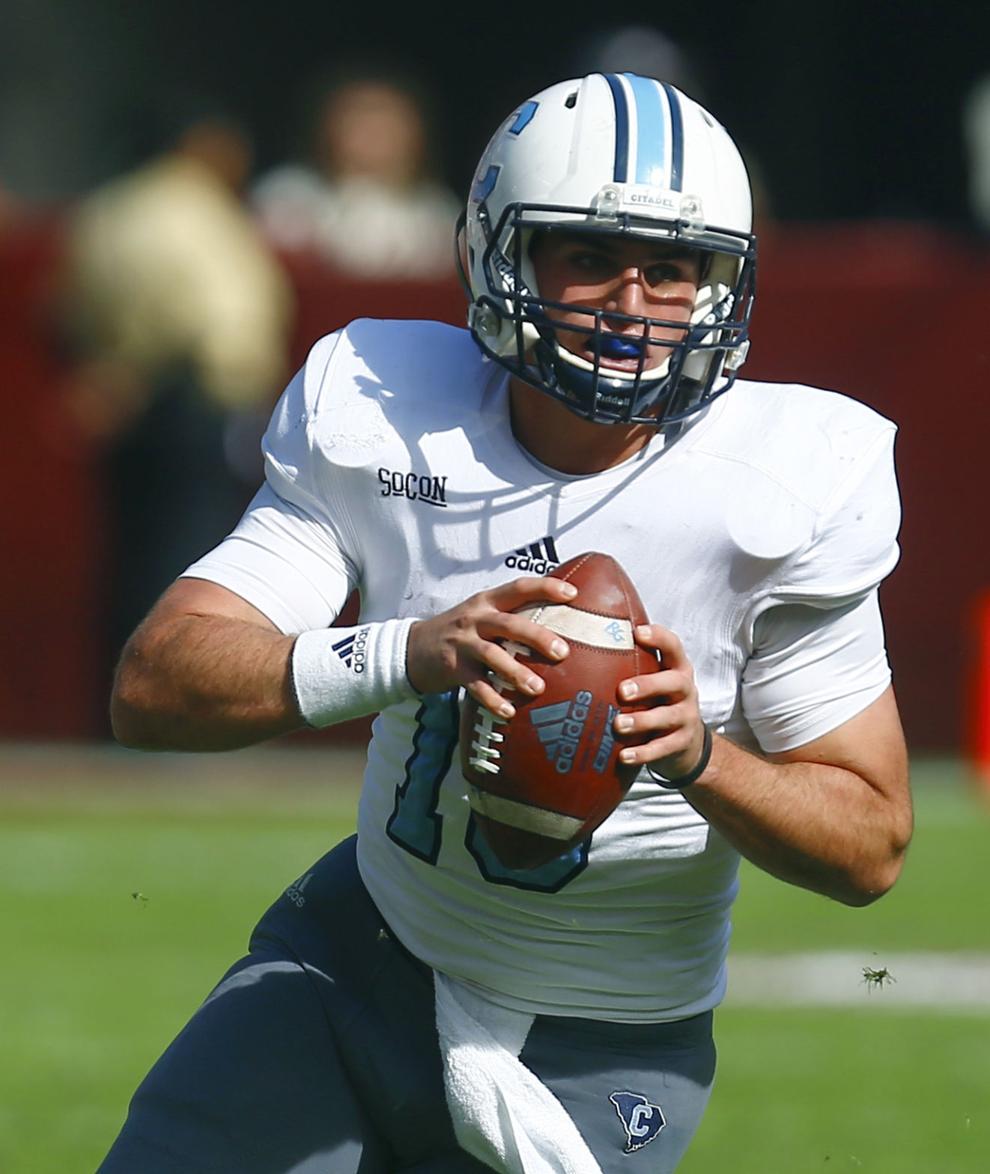 Can the 6-0, 205-pound junior post similar numbers over an entire season?
"Based on what I saw last year," Thompson said, "I'm looking forward to this season."
Keeping Rainey healthy will be vital. Wide receiver Ryan McCarthy is the likely backup should Rainey go down, and he and redshirt freshman Javonte Middleton are both unproven at the college level.
2. New-look defense?
After former defensive coordinator Blake Harrell took the same job at Kennesaw State, Thompson seized the chance to revamp the defense, hiring Tony Grantham to install a 3-4 look.
Grantham coached linebackers at Navy in 2018, was defensive coordinator at Western Illinois in 2017 and worked previously at Louisville, Navy, LSU and Eastern Illinois.
The Citadel ranked sixth in the SoCon in scoring defense (30.3 ppg) and fifth in total defense (394.5 yards per game) last season.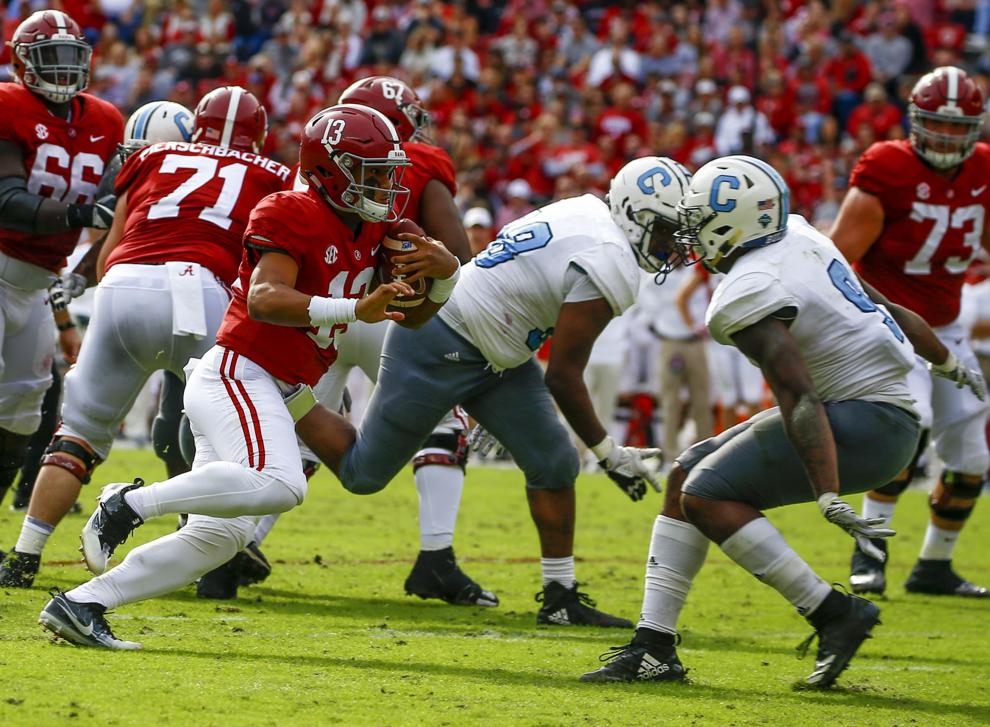 "We've got to be able to maximize our defensive personnel," Thompson said. "I think we have a good understanding of who we are and that we are not going to match up best with everybody. But with Tony's system, we can substitute and apply pressure in certain situations that I think will put us in the best position."
Preseason all-SoCon picks Joseph Randolph II and Willie Eubanks III are back at defensive tackle and inside linebacker, respectively.
3. Impact transfers?
The Citadel has brought in two proven veterans on the FCS level as graduate transfers this season, one on offense and one on defense.
Slotback Remus Bulmer (5-8, 170 pounds) ran for 2,117 yards and 15 touchdowns during three-plus seasons at Sam Houston State, including 901 yards and eight TDs as a sophomore, when he was named all-Southland Conference.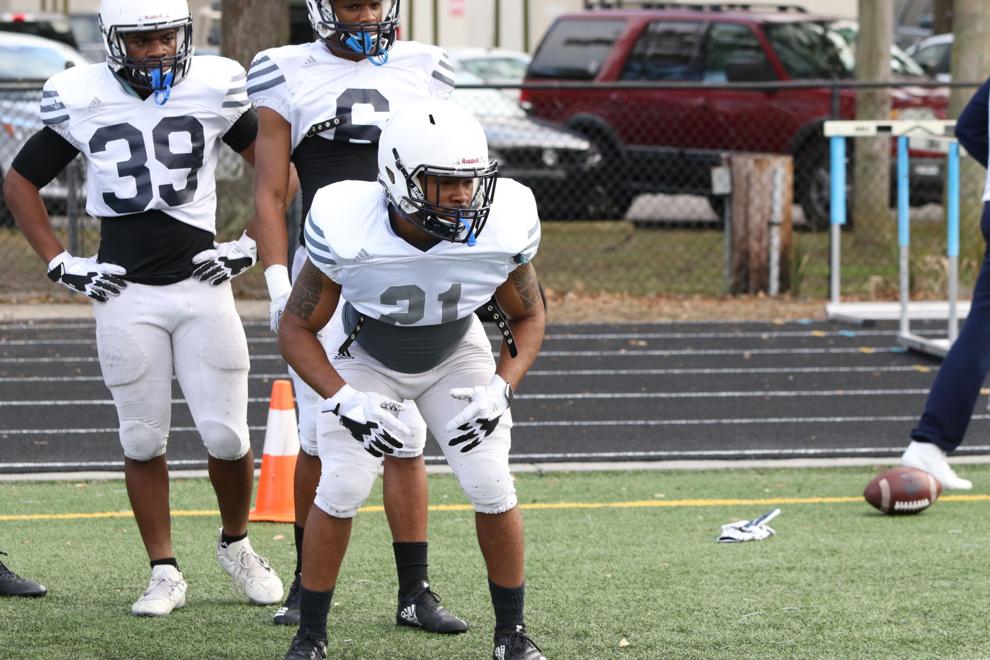 Can Bulmer make the transition from tailback in a zone-read offense to slotback in the triple-option? It's a big adjustment that will require a lot more blocking from Bulmer.
"By the end of spring practice, Remus was doing a heck of a job picking it up," Thompson said. "It's a much different offense than he's been used to, but he's bought in and worked hard over the summer, and has really blended into the locker room."
On defense, linebacker Airan Reed (6-2, 228) has joined the Bulldogs after starting 24 of 33 games he played in at Southern Illinois, with 34 tackles as a junior and 51 as a sophomore. He's likely to start alongside Eubanks at inside linebacker in the new 3-4.
"He's really physical and looks about as good as you can look," Randolph said of Reed. "He runs well and I know he started a lot of games at Southern Illinois."
4. Rushing attack?
With the graduation of fullback Lorenzo Ward, quarterback Jordan Black and slotback Grant Drakeford, three of the Bulldogs' top four rushers from last season are gone.
Look for sophomore Clay Harris (6-0, 203) to emerge as the starter at fullback after averaging 3.9 yards per carry and playing in all 11 games as a true freshman. Redshirt freshmen Emeka Nwanze and Sam Llewellyn should also get carries.
Redshirt sophomore Dante Smith of Porter-Gaud flashed star potential against Alabama, rushing for 130 yards and two touchdowns (of 45 and 44 yards) against the mighty Crimson Tide. Junior Keyonte Sessions and sophomore Nkem Njoku must emerge as reliable blockers and yard-producers, and transfer Remus Bulmer should help here.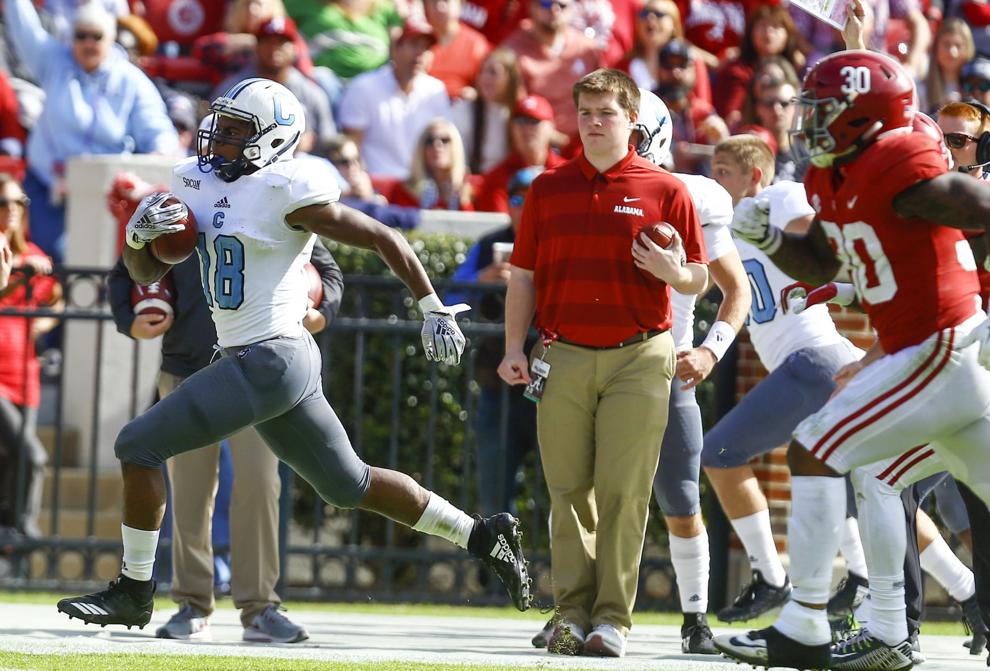 An offensive line that includes preseason all-SoCon picks Haden Haas and Drew McEntyre, along with junior starters Jon Barrett Lewis and Prince Howard-Whitaker, also should be a strength.
5. Kicking game?
This emerged as a strength last season with freshman punter Matthew Campbell making an immediate impact and place-kicker Jacob Godek putting together a great bounce-back season. Can the duo keep it up?
Campbell, 6-1 and 227 pounds, made All-American lists after averaging a SoCon-best 44.4 yards per punt, the second-best in school history, and booted a 68-yarder at Alabama.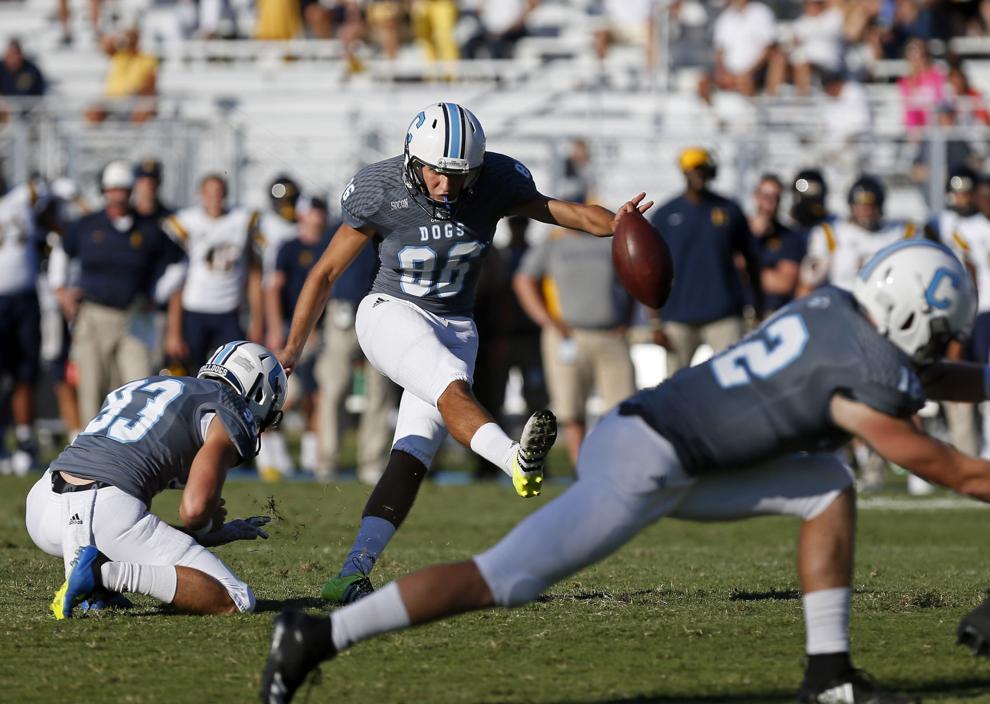 Godek, a senior, rebounded from a forgettable sophomore season to make 11 of 13 field goals last year, including nine in a row at one stretch. He hit a career-best 48-yarder for the 10-10 halftime tie at Alabama, and made all 41 of his extra point tries.