It's Friday afternoon and like most people, Mike Manley and Kylor Bellistri are looking forward to a weekend away from the office, a chance to blow off a little steam after a long workweek.
But unlike many of their friends, Manley and Bellistri won't be going to the beach or the mountains. They have second jobs that require weekend work.
Both are professional lacrosse players. 
Manley is a defender for the Dallas Rattlers and Bellistri is a forward for the Denver Outlaws. And both men are in Charleston this weekend for Major League Lacrosse's championship game at MUSC Health Stadium.
Like most players in the MLL, Manley and Bellistri hold down full-time jobs outside of lacrosse. The league is packed with full-time teachers and coaches, and like Bellistri, guys who work in the financial sector. Players in the league generally make between $10,000 and $25,000 a season, which stretches from late April to August.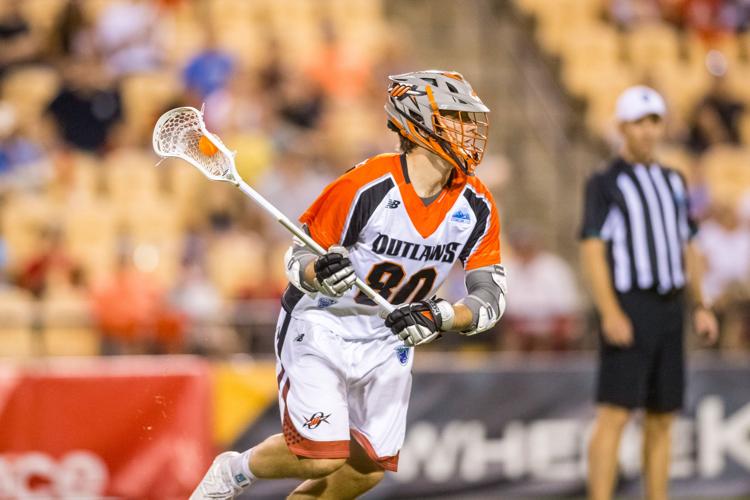 "You can't live on the salaries you make in the MLL, so just about everyone has another job," Manley said. "We play the game because we love it. We play lacrosse because we have a passion for the game."
Manley is a newly commissioned New York State Trooper. Bellistri is an underwriter for Chubb Limited, an international insurance company.
On most Fridays from April to August, you can find Manley, who lives in Rochester, N.Y., and Bellistri, who lives in New York City, heading to an airport for a cross-country flight and a late night practice.
The majority of the players in the MLL live outside of their teams' markets. During the week, they live and work in their hometowns scattered across the country, finally gathering together on Friday for practice in whatever city they are playing in on Saturday night.
"That's kind of the routine," Bellistri said. "You find a way to make it work because you still love playing the game. It's a grind. There are weekends when I fly out of New York City on Friday, have a 10 p.m. practice in Denver, then a game on Saturday night. You fly back on Sunday, get home in the early evening, and then do it again the next week. There isn't a lot of downtime."
This weekend's game is the eighth championship appearance for the Outlaws since joining the MLL in 2006. Denver has played in the title game in three of the last four years, winning the championship in 2014 and 2016. The Rattlers won a title in 2008 and made the finals in 2014 and 2015.
Manley, 30, thought he had an ideal situation when the Rattlers were based in Rochester, N.Y. The 2016 MLL co-defensive player of the year had just been sworn in as state trooper and was able to live, work and play in the Rochester area. His older brother Jonathan, a state trooper as well, had encouraged Mike to join the force. 
"It was a great situation, I lived in Rochester and I was able to play locally, too," Manley said.
But after the 2017 season, the Rattlers pulled up stakes and moved the franchise to Dallas. As one of the top defenders in the league, Manley, a six-year veteran, had offers to stay closer to home and continue to play.
"Most of the guys on the team wanted to play in Dallas," said the former All-American at Duke. "We have almost the same team as we've had since I've been here. The same core group of guys. Everyone was committed to going down to Dallas. We've got guys from Boston and New York who could have played in their home markets, but they all committed to play in Dallas. I figured if they could do it, so could I."
The travel has been tough and because of his schedule with the state troopers, he's missed about half the games.
"I've been able to switch a couple of shifts and my boss has been really supportive," Manley said. "Still, I've missed some games, but that's the sacrifice you have to make and luckily the coaches and my teammates have understood."
Bellistri and Manley each planned their vacations around the league's two-week playoffs.
"I was just fortunate we were able to make the playoffs and get into the championship game," Manley said.
Bellistri also has to juggle his schedule to make things work. It helps that his roommate in midtown Manhattan is Jack Kelly, the Outlaws' goalie.
"We've got similar schedules and we understand the stress that each other are going through," Bellistri said. "We both have a passion for the game."
Saturday's championship game begins at 7 p.m. For more information or tickets, go to majorleaguelacrosse.com.