Ahead of the 2019 Major League Baseball season, let's all remember to keep Justin Smoak and Nick Ciuffo in our prayers.
Don't worry, there's nothing wrong with either of them. Smoak is entering his 10th season in the MLB. The Goose Creek native is coming off of a productive season in which he hit 25 homers and 77 RBIs for the Toronto Blue Jays.
Meanwhile, Ciuffo, a Mount Pleasant native, got his first taste of MLB action last season. The 24-year-old played in 16 games for the Tampa Bay Rays to close out the season. Even if he starts the season in triple-A, the expectation is that he'll be back in the big leagues before October.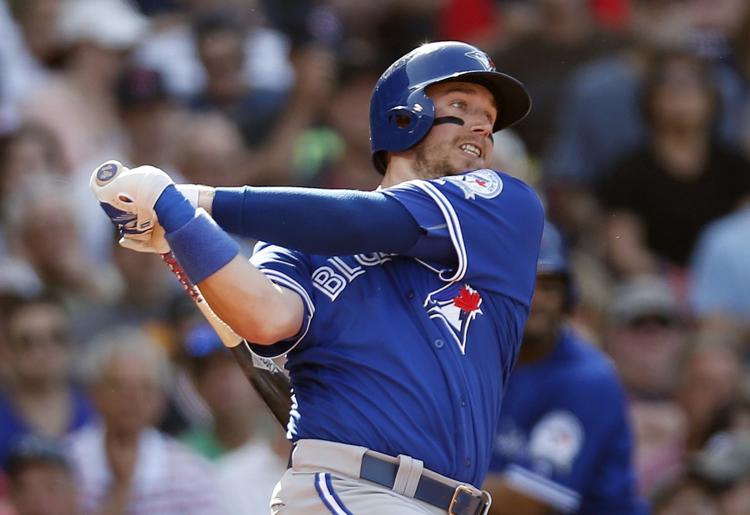 So why are prayers needed? Because the door to the American League East crown appears to be locked for the foreseeable future for both their teams. And the Boston Red Sox and New York Yankees are holding the keys.
90 wins
The Rays won 90 games last season, their most since 2013 and the fourth-highest total in team history.
That record would have been good enough to challenge the Braves in a one-game tiebreaker for the National League East crown. Two more wins would have been enough to capture an AL Central title. Three more and it could have done the same in the NL West.
In virtually every other division, 90 wins inspires hope that just a few more victories could seal a playoff spot.
But in the AL East, the Yankees won 100 games. And the Red Sox won the division with a league-high 108 wins. At this rate, the two rivals will likely secure a division crown and wild card slot for years to come, leaving little chance for another AL East team to break into the playoffs.
Since he was drafted by Tampa in 2013, Ciuffo's defensive skills at catcher have elevated him through the farm system. And he's added a little more pop to his bat along the way.
So he'll undoubtedly be able to help the Rays, even in a backup role. But to compete with New York and Boston, it looks like the Rays will need at least 100 wins, something they've never done in their 21-year history.
Long way to go
And Smoak's Blue Jays appear even further from capturing an AL East crown. Granted, Toronto did win the division in 2015. But they did so with a mere 93 wins during rebuilding periods for the Yankees and Red Sox.
Since then, Aaron Judge, Giancarlo Stanton, and several other sluggers have moved to the Bronx. And of course, the Red Sox just won the World Series last season.
The Blue Jays posted a 73-89 record last season, so they have a lot of work to do. But Smoak, a former South Carolina Gamecock, is looking forward to the challenge.
The 32-year-old was on that 2015 Toronto team and knows what it takes to capture the AL East crown.
"You know when you're in this division it's going to be tough," he said. "But you play hard, try to get wins and try to put together a season you can be happy with."
Both Charleston-area natives have a lot on the line this year. Ciuffo is looking to prove he can handle the big stage. And Smoak is in the final year of his contract, so he'll be looking to re-up for 2020 or head elsewhere.
Either way, the future should be bright for both sluggers. Even if AL East title hopes are looking dim.