Just a few days into his second stint as a football coach for Lenoir-Rhyne, Joel Taylor knew which player was going to anchor his defense.
The former Citadel defensive coach hadn't seen Eric Jackson in action yet, but noise in the locker room and in film study told him all he needed to know about the Porter-Gaud graduate's work ethic.
"He's kind of an old-school football player who isn't into a lot of the flash," Taylor said about his star safety. "He's that blue-collar guy that clocks in and does what he's supposed to do."
Taylor and Jackson have a mutual connection as Palmetto State guys making waves at Lenoir-Rhyne, a Division II school in Hickory, N.C., with a pretty successful football program.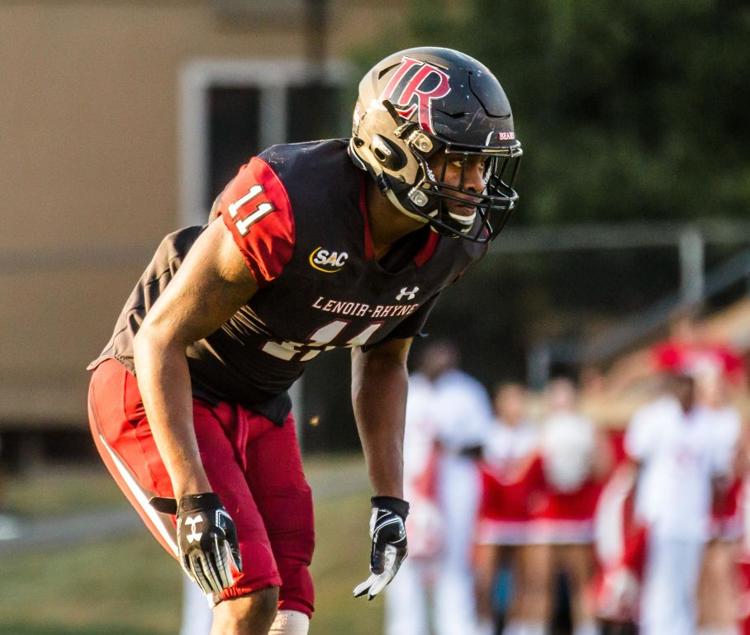 After a regular season and two postseason victories, the 13-0 Bears will host a third-round playoff game on Saturday against West Florida.
Jackson remembers making it to this point last season, when his team was bounced out of the NCAA playoffs by Valdosta State. This time around, the Charleston native says the team is more focused.
"We're comfortable in our coverages and understand that they'll try to put us in tricky spots," said Jackson, a 6-1, 205-pound junior. "But that's when we have to stick to our game and hopefully we can come out on top."
Taylor's defensive scheming has helped in that regard. This season, the Bears are surrendering just 15.4 points per game, compared to the 23.2 last year.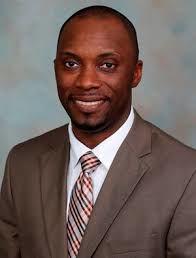 Defense has been Taylor's calling card since he lettered all four seasons as a defensive back at S.C. State, from 2001 to 2004. The Irmo native went on to coach one season at Lenoir-Rhyne in 2009, then circled back to S.C. State for four years as a defensive backs coach.
In 2014, Taylor accepted a job at The Citadel as a defensive pass game coordinator and stayed until January of this year. He helped the team capture back-to-back Southern Conference titles in 2015 and 2016.
Now, Taylor is finally a defensive coordinator, a job he's been wanting for years.
As the Bears vie for a national title, they'll continue to lean on Jackson, who is leading the South Atlantic Conference in interceptions this season with six. He's sixth in pass breakups and 14th in total tackles.
"He honestly doesn't get enough accolades for the things he does out there," Taylor said. "Eric is just a tough guy and that's how he leads. He isn't into the flashy stuff. He just shows guys how it is done and the rest of the players respect that."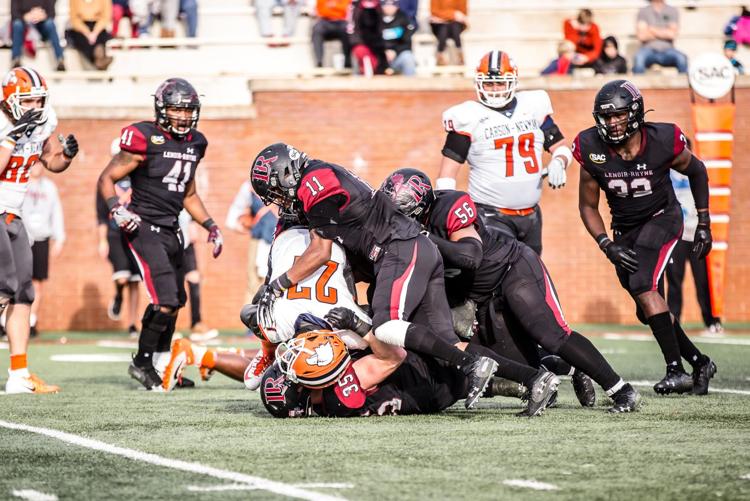 Off the field, Jackson and Taylor's connection is just as strong. The defensive coach knew Jackson's aunt when both worked at S.C. State. And at The Citadel, Taylor coached Jackson's best friend and Porter-Gaud alum Dante Smith.
Now, the two want to add a Division II championship to their mutual bond. They'll have their work cut out against a West Florida team that has scored at least 38 points in eight games this season.
Still, Lenoir-Rhyne's defensive anchor is ready.
"Our football IQ has gone up this year and I think we can build a lot on last season," Jackson said. "We just have to stick to our game plan and play them tough."