With the coveted Silver Shako and an outright Southern Conference title on the line Saturday at VMI, The Citadel had to dig deep.
Deep into the depth chart, to replace some injured starters, including star slotback Cam Jackson.
Deep into the playbook, to throw the ball for more yards than the Bulldogs have all season.
And deep into themselves, for yet another fourth-quarter gutcheck.
The Citadel found answers in all three places, finishing off the first perfect SoCon season in school history with a 30-20 win over VMI before 8,251 fans at Alumni Memorial Field in Lexington, Va.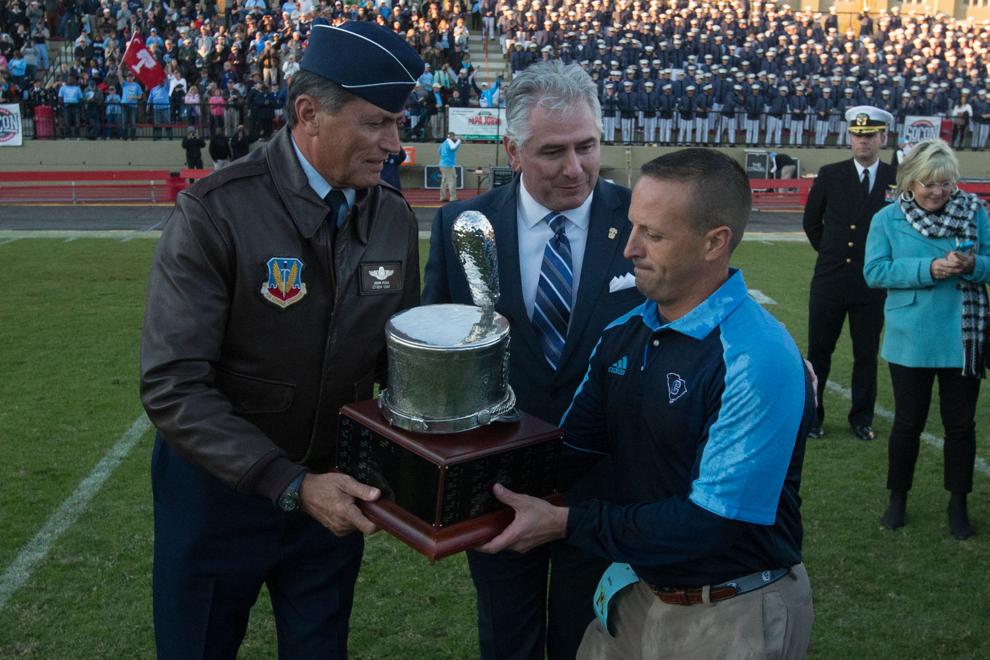 The 10-0 Bulldogs locked up an undefeated 8-0 season in the SoCon and outright league championship, their second straight SoCon title and fourth in school history.
Already in the bag was an automatic bid to the FCS playoffs; now, the sixth-ranked Bulldogs are almost certain to receive a top-eight seed, first-round bye and guaranteed home game in the 24-team playoffs.
"It's huge," said quarterback Dominique Allen, who threw for a season-high 133 yards and a touchdown, and also ran for 113 yards and another score.
"It says so much about how far we've come as a program, the players, the coaching staff, the strength staff, everybody involved. If you believe and you want something badly enough, you can achieve it. And we just kept believing that we could do this."
Starting slotbacks Jackson and Reggie Williams did not play, and neither did starting receiver Jorian Jordan.
Little-used senior Jonathan Dorogy got the start at slotback, and came up with 51 yards on five carries, including a 17-yard run on fourth-and-3 for the Bulldogs' final TD in the fourth quarter.
"We just needed some guys to fill in," said Allen. "Those guys did a great job getting prepared all week and giving it their all today."
The Citadel built a 23-7 lead midway through the third quarter, as defensive tackle Jonathan King stripped the ball from VMI quarterback Austin Coulling and rumbled 54 yards for a TD in the second quarter.
Allen found receiver Rudder Brown up the seam for a 70-yard pass to set up his own 8-yard TD throw to Tyler Renew for a 23-7 lead with 8:51 left in the third.
But VMI (3-7, 1-6), playing The Citadel for the second straight season without career passing leader Al Cobb, was not done.
Third-team QB Jake Paladino threw a 27-yard TD pass to Aaron Sanders to cut The Citadel's lead to 23-14. Paladino's 30-yard pass to Dez Palmer set up Tyain Smith's 5-yard TD to make it 23-20 with 1:18 left in the third.
That's when Dorogy, a senior who had carried only seven times this season, stepped up. His 34-yard run got The Citadel to the VMI 24. And on fourth-and-3, he took an option pitch from Allen and scampered 17 yards for a TD and a 30-20 lead early in the fourth quarter.
"He was ready when his number was called," coach Brent Thompson said. "That was a huge touchdown, and he had a good day for us."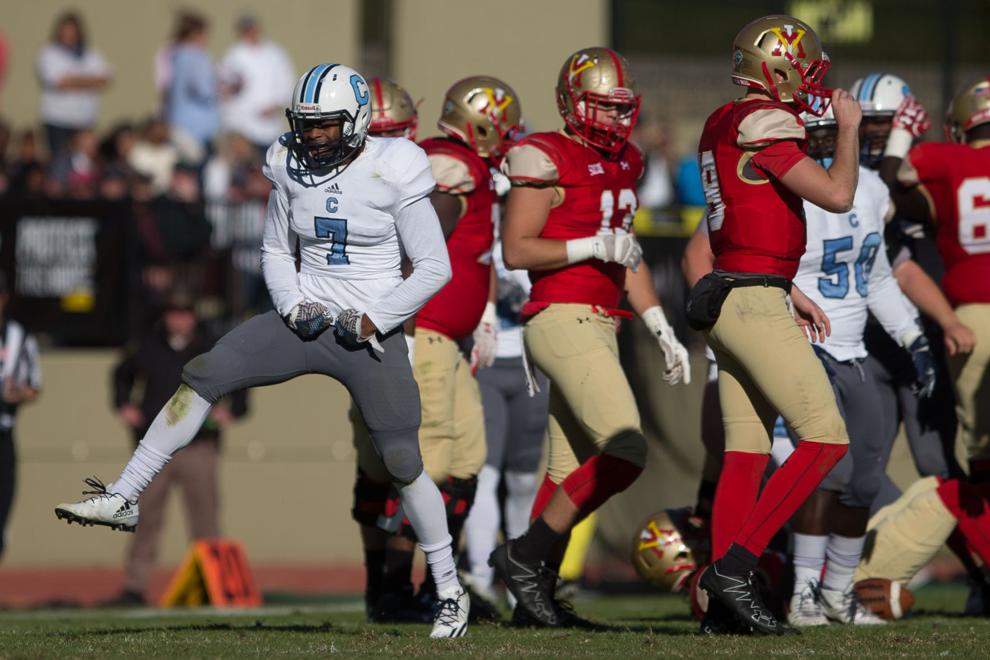 The Citadel chewed 6:40 off the clock with a 16-play drive that ended when Cody Clark missed a 46-yard field goal, just his third miss in 15 tries. But that used enough time to enable The Citadel to ice its 10th straight win over VMI in the Military Classic of the South.
"It was a great atmosphere up here, one of the best I've seen away from Johnson Hagood Stadium," Thompson said. "VMI threw every trick in the bag at us, and they had a bagful. But we didn't panic and did what we needed to do."
And now, the only thing left between The Citadel and a perfect regular season: North Carolina.
"We're going to go all out to win," Thompson said. "That's the only way to approach it. It's not in our nature to play it safe or soft – we only know one way to play."