After four decades at College of Charleston, legendary basketball coach John Kresse is retiring at the end of June.
But that doesn't mean the 76-year-old from Brooklyn, N.Y., is thinking about slowing down.
"I'm going to attend more practices, go to every home game and even audit a couple of classes in the fall," said Kresse, who won a school-record 560 games and led the Cougars to four NCAA Tournament appearances during his tenure as head coach.
"It's been a wonderful 40 years. I'll probably go to Starbucks in the mornings and in the afternoons now, and hopefully get (current Charleston basketball coach) Earl Grant to come along as often as he can."
Kresse will be honored with a Lifetime Achievement Award at The CHARLEYS – The Post and Courier's annual sports awards program – April 25 at 6 p.m. at the Charleston Music Hall.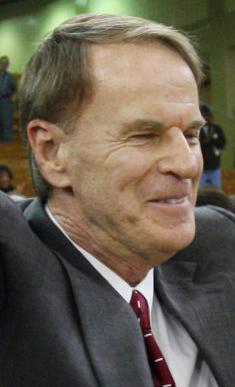 Carolina Panthers' All-Pro linebacker Luke Kuechly will be the featured speaker and take questions from the crowd.
Award winners will be revealed during the ESPN-style format that will honor athletes and coaches from South Carolina, Clemson, The Citadel, College of Charleston, Charleston Southern, S.C. State, as well as the NFL, Major League Baseball, professional soccer and Charleston's minor league teams.
Tickets are on sale and can be purchased at TheCharleys.com or at eveningpostevents.com/charleys.
General admission tickets are $50.
Kresse retired from coaching at the end of the 2002 season after leading the program for 23 years. The Cougars won a NAIA national title in 1983 and became a NCAA Division I team in 1991.
After four years as an independent, the Cougars joined the Trans America Athletic Conference and advanced to the NCAA Tournament in 1994, 97, 98 and 99. Kresse finished his career with a 560-143 record and his .797 winning percentage is fifth among all college basketball coaches. He was inducted into the National Collegiate Basketball Hall of Fame in November.
"I didn't do it alone, I had a lot of help from some great players and great assistant coaches," Kresse said.
When Kresse left the sidelines, he didn't leave the school, teaching a Principles of Coaching class each semester for the past 17 years.
"It wasn't an X's and O's kind of class," Kresse said. "It was about becoming a youth coach, a high school coach, or even a college coach. We talked about the public relations part of the job, plus recruiting and working with parents. It was more a philosophy of coaching class."
Kuechly has played eight seasons in the NFL, earning one Defensive Player of the Year Award and being named to the Pro Bowl six times. He has the most tackles (948) since joining the league in 2012 and has 16 interceptions, the most among linebackers over the last eight years.
Kuechly led the NFL in tackles in 2012 and 2014.