One day recently, Bobby Ruff opened the Twitter app on his phone and typed these words: "#BeatCSU."
It was a bit of a strange sensation for the former Charleston Southern linebacker, who was part of Buccaneer teams that won two Big South championships and held a 4-0 record against The Citadel from 2013-15.
"It actually was a little bit hard for me," said Ruff, now an assistant coach at The Citadel. "You invest so much time into a place and see the dramatic change that took place in the program. It was a special time for all of us."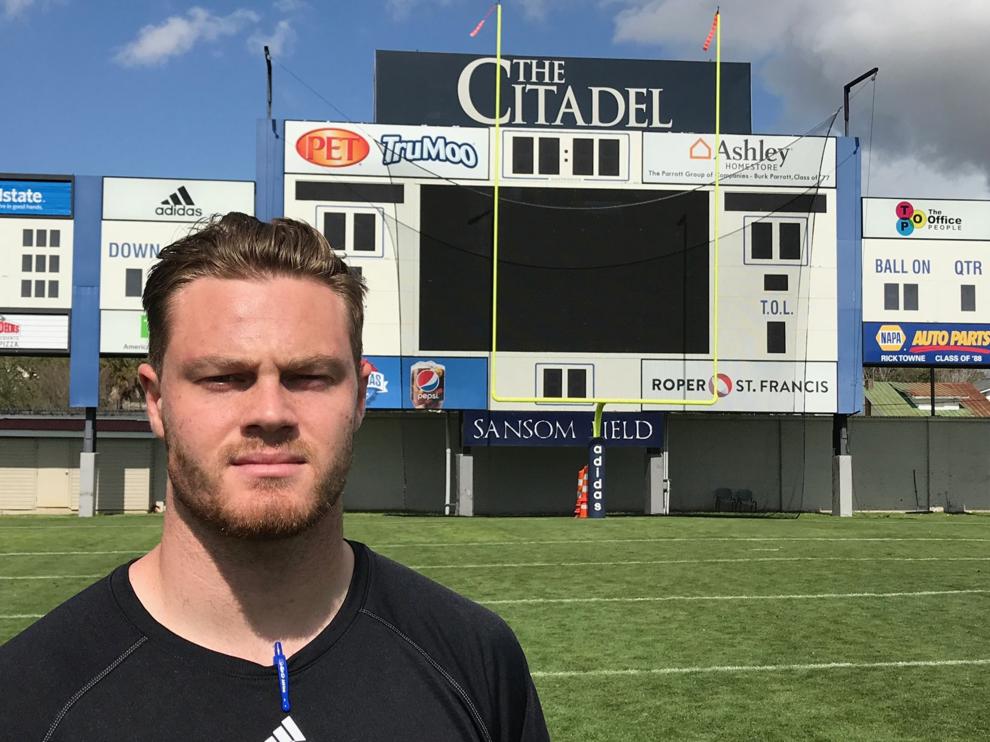 Ruff and fellow Citadel assistant Colton Korn have a unique perspective on the CSU-Citadel rivalry, which will play out for the first time since 2015 on Thursday night at Johnson Hagood Stadium.
Now quality control coaches at The Citadel, Ruff and Korn are young enough to have played alongside many of the Bucs on this year's team. Korn caught eight passes for 67 yards in CSU's 33-20 victory at Johnson Hagood Stadium in 2015 in the infamous "broom" game, when the Bucs celebrated a three-game sweep of the Bulldogs.
Ruff remembers throwing a block during a 74-yard punt return for a touchdown by CSU's Darius Hammond to spark a 20-18 win over The Citadel in 2014 at Buccaneer Field.
Those were big wins for CSU, which lost five of its first six games against The Citadel and felt it had to fight for attention and respect in the Lowcountry.
"They were huge wins," Korn said. "When I first came to CSU, a lot of people didn't even know we had a football program, and everybody knew who The Citadel was. For us, it was the big respect game and the way to get our name known at Charleston Southern.
"Before we won those games, we were not really relevant in Charleston. If you asked people who the teams were in Charleston, they'd probably say The Citadel and College of Charleston."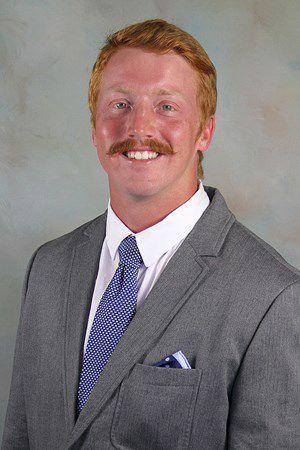 But this time, their job is to help ensure that The Citadel snaps its 0-4 skid against their former team. And they are fully invested in a Bulldogs victory.
"This is my job," said Ruff, whose father Brian Ruff was a Citadel All-American in the 1970s. "This is where I'm investing my time and work. Colton and I both have been given a great opportunity at The Citadel by coach (Brent) Thompson, and we are not working this hard to lose.
"Charleston Southern is our alma mater, but this is our place of work now."
Bobby Ruff works with The Citadel's defense, while Korn works with the offense and Bulldogs recruiting coordinator J.P. Gunter. Thompson said they've been valuable additions to his staff.
"They each bring energy to our program," Thompson said. "Everything you saw on the football field that we loved when they were on the other side, they bring to us as coaches. Those guys played hard and they coach the same way. They bring a little different energy to the practice field and the office, and we're excited to have them with us."
Before coming to The Citadel, Korn worked with Jamey Chadwell and his brother, former Clemson quarterback Willy Korn, at Coastal Carolina, another of CSU's rivals. So he's already heard about his career choices from Buc fans and former teammates.
"I've gotten it all," he said. "I was called a traitor for going to Coastal, but it's actually lightened up since I went to The Citadel. I think Bobby gets it worse than I do."
The pair are immensely proud of what CSU accomplished during their playing days under Chadwell, now the associate head coach and offensive coordinator at Coastal Carolina. The NCAA recently penalized Charleston Southern for using ineligible players and other issues during Chadwell's tenure, and CSU will likely have to vacate some victories and/or Big South titles.
But that can't erase what happened on the field, Ruff and Korn said.
"We know as players that we went about things the right way," Korn said. "There were outside factors that affected all the athletic teams at CSU. But as far as my four years there go, what we were able to do in going from zero wins to winning Big South titles was pretty special. Those were special years."
Said Ruff: "What it comes down to is that, as players, we did everything we were told to do. In our eyes, we didn't break any rules and were doing what we were told to do. Whatever the NCAA does, nothing can take away those memories.
"I mean, going to North Dakota State in the playoffs and taking them to overtime, nothing can take away that feeling. You can't take away that video; you look on YouTube, and it's still there."
Both have learned quickly to separate their playing days from their coaching careers.
"Before I took the job here, I actually reached out to Coach Chadwell and my other coaches at Charleston Southern and asked them what I should do," Ruff said. "They all said, you've got to do what's best for you, and The Citadel is a great place to start your career."