More than 50 high school athletes in the Charleston area signed with the colleges of their choice on Wednesday, the first day of the early signing period.
Wando led the way with 14 seniors signing national letters-of-intent, seven of them members of the girls soccer team. 
Oceanside Collegiate Academy had nine athletes sign, followed by Bishop England and Berkeley with seven each.
Wando 
Brooke Hopsin, Francis Marion, soccer
Alyssa Rosado, Francis Marion, soccer
Chloe Bailey, Charleston Southern, soccer
Sophie Job, College of Charleston, soccer
Maggie Van Thullenar, Auburn, soccer
Samantha Meredith, South Carolina, soccer
Micah Spickerman, Lander, soccer
Sarah Missroon, Appalachian State, volleyball
Abbey Schad, USC-Aiken, volleyball
Maddie Boylston, Virginia, volleyball
Hope King, Oklahoma State, equestrian
Anna Warwick, Clemson, rowing
Micah Green, Lander, lacrosse
Meredith Jones, Wingate, swimming
Oceanside
Nick Hyde, Western Carolina, baseball
Brandon Schultz, Cincinnati Christian, baseball
Kay Lyman, Navy, tennis
Jill Morse, Arkansas State, tennis
Emma Smith, Sewanee, tennis
Kasey Bronco, Lander, lacrosse
Bryce Slaven, Lander, lacrosse
Colin Reich, St. Joseph's, lacrosse
Camden Carter, College of Charleston, softball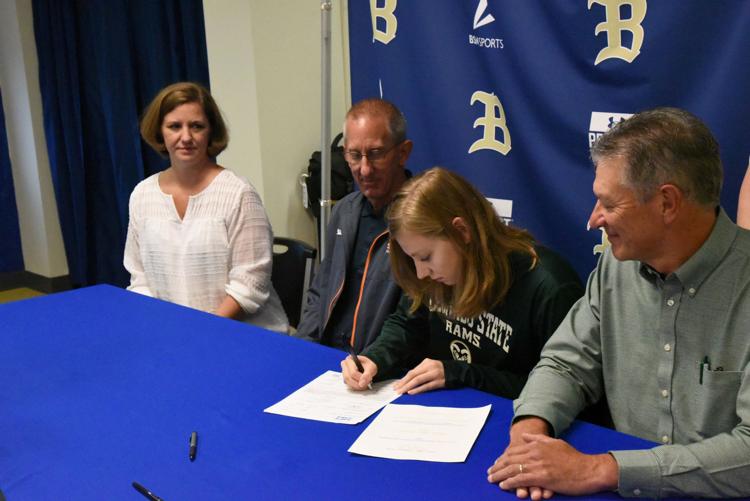 Berkeley 
Raelee Brabham, Coastal Carolina, softball
Cole Mitchum, Erskine College, baseball
Sarah Mundy, Colorado State University, swimming
Alexus Shreve, Francis Marion University, softball
Brooklynn Stueness, Coker College, softball
Savannah Whetzel, Salem College, softball
Haylee Wilkerson, Columbia International University, softball
Bishop England
Geoffery Gilbert, Clemson, baseball
Chris Dengler, Old Dominion, baseball
Harris Hubbard, Furman, lacrosse
Ava Ward, Presbyterian, lacrosse
Kennedy Carrol, Charlotte, golf
Eleanor Campbell, College of Charleston, tennis
Addie Laurencelle, University of California at Berkeley, swimming
Goose Creek
Hope Williamson, Lindenwood University, wrestling
Ciera Shivers, Chowan University, basketball
Daphney Saylor, Wingate University, basketball
Cane Bay
John Shelton, Limestone College, baseball
Gannon Honea. Limestone College, baseball
Noah Panezich, Erskine College, baseball
Porter-Gaud
Josiah James, Tennessee, basketball
Willis Rogers, Winthrop, golf
Chloe Rogers, Sacred Heart, equestrian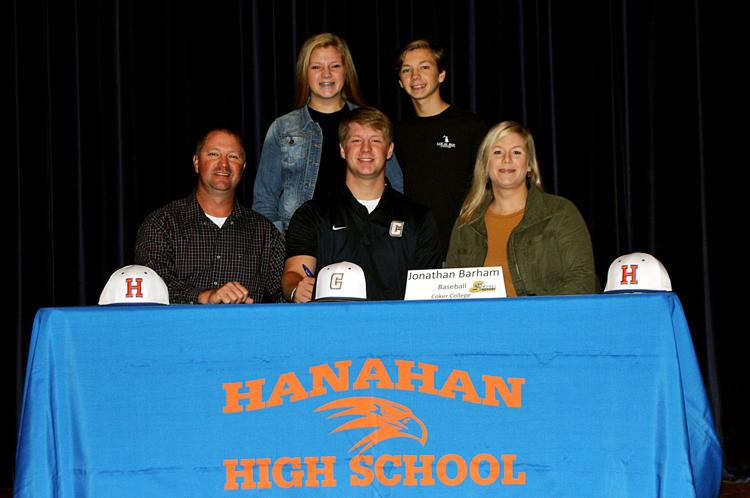 Hanahan
Ashlynn Cribb, Charleston Southern University, softball
Jonathan Barham, Coker College, baseball
Charles Toman, Florence-Darlington Tech, baseball
Stratford
Travis Lott, The Citadel, baseball
Joshua Maningding, Lander University, wrestling
Summerville
Madison Keefer, Columbia College, softball
Angel Frank, South Carolina, track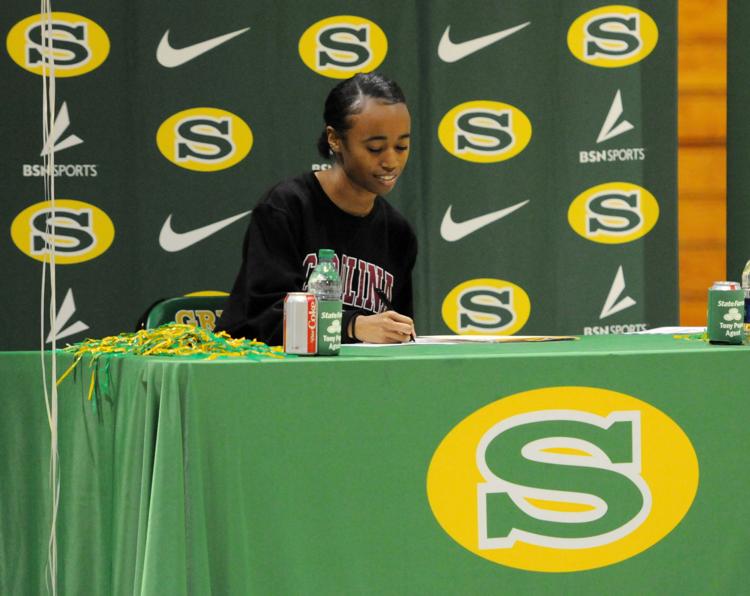 Pinewood Prep
Haley Welch, Converse College, soccer
Grace Powell, College of Charleston, soccer
Ashley Hall
Mattison Matthews, Virginia, volleyball
First Baptist
Angel Middleton, UNC Charlotte, basketball
Northwood Academy
Maycin Brown, UNC Greensboro, softball