The New York Yankees aren't the only ones. Take a quick look at our roads and restaurants.
Check out the beaches and bars.
See all those out-of-state plates?
Charleston is a popular and great place to rehabilitate. Some folks stay just a while. Others come for the vacation and stay for the hospitality, marsh views and biscuits.
But the Yankees (the baseball outfit not the new neighbors) are uniquely positioned to take advantage of America's No. 1 tourist destination, a charming place guaranteed to make any visitor feel better. As the parent club of the minor league Class A Charleston RiverDogs, the Yankees can send Injured List players to Joseph P. Riley Jr. Park to rehab, which must be a perk that comes up early during all negotiations with free agents.
And right now the Yankees have almost as many players on the Injured List as Charleston has rookie tour guides. The wounded include star sluggers Aaron Judge and Giancarlo Stanton.
Good idea: Send each of those Yankees to Charleston for a tune-up before rejoining the active roster in The Bronx.
Better idea: Send a whole bunch of them together and keep it quiet until the lineup cards are exchanged. Perhaps not in time for the RiverDogs' Wednesday night home game against the Columbia Fireflies, though Nurses Night is certainly an ideal theme.
But maybe later.
Imagine the look on the face of the poor manager of, say, the Augusta GreenJackets when he sees a RiverDogs batting order including Judge, Stanton, Greg Bird, Aaron Hicks, Troy Tulowitzki …
"And warming up in the bullpen, No. 40, Luis Severino …"
'Gary is scary'
No, baseball fans in Charleston don't sit around the ballpark just eating turkey legs and hoping for New York Yankees stars to suffer minor injuries. Of course not.
But look what a short stint back at Bill Murray's third or fourth favorite hangout did for Gary Sanchez.
He was on New York's Injured List from April 12 to April 23 with a strained calf. Soon after his one-game April 22 trip to The Joe, the former RiverDogs catcher went on a mini-tear for the Yankees.
Sanchez's grand slam was the difference in a 6-4 victory at San Francisco on April 27. He homered again and drove in three runs in an 11-5 win over the Giants on April 28.
Which meant those patented home run calls from Yankees' radio voice John Sterling: "That ball is high! It is far! It is gone! Gary … is scary! The Great Sanchino!"
Current Yankees on the Injured List, with projected returns compiled by mlb.com reporter Bryan Hoch:
Dellin Betances, pitcher (June)
Greg Bird, first base (TBD)
Jacoby Ellsbury, outfield (TBD)
Didi Gregorius, shortstop (June, July or August)
Ben Heller, pitcher (June)
Aaron Hicks, outfield (May 10-12)
Aaron Judge, outfield (TBD)
Jordan Montgomery, pitcher (July)
James Paxton, pitcher (mid-May)
Luis Severino, pitcher (second half of the season)
Giancarlo Stanton, outfield (May)
Troy Tulowitzki, shortstop (May or June)
Judge and Stanton
Along with Sanchez, injured Yankees who spent conventional minor league time in Charleston include Betances, Bird, Judge, Montgomery (Sumter High School and U. of South Carolina) and Severino.
"Sure, send them all down here," said Dave Echols, the RiverDogs' president and general manager. "That would be great."
But Echols knows the RiverDogs drew 6,588 fans to The Joe for the Sanchez rehab start on April 22. That's a large crowd even by lofty RiverDogs' standards.
"So one at a time, that would be better," Echols said.
Not sure about that.
A bunch of Charleston Yankees might make it on SportsCenter.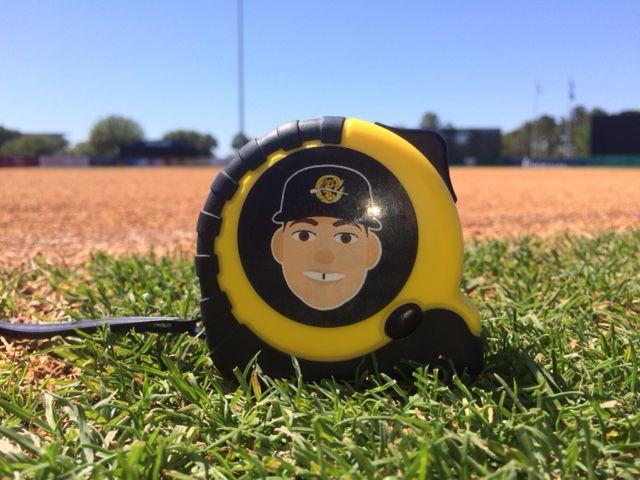 Full Squad Rehab Night at the 'ol ballpark might rival Nobody Night (no fans allowed until the bottom of the fifth inning), Silent Night (no cheering allowed), Aaron Judge Tape Measure Night (not available at Lowes or Home Depot) and National Laundry Day (free washing and drying if you bring your dirty clothes) among great RiverDogs' promotions.
It also might help the real RiverDogs hold on to first place in a South Atlantic League Southern Division that's suddenly overmatched, if just for a fun night or two. 
Follow Gene Sapakoff on Twitter @sapakoff