It's been almost two decades since that awful day in September when United Airlines Flight 175 with 56 passengers and nine crew members slammed into the South Tower of the World Trade Center and Mike Bavis' life was literally torn apart.
Even now, 17 years later, talking about the death of his twin brother Mark, who was on that hijacked flight the morning of Sept. 11, 2001, still evokes a mixture of love, anger and loss.
"I try to remember the good times we had together,"  Bavis said.
When Bavis, the head coach of the ECHL's Wheeling Nailers, steps into the North Charleston Coliseum on Saturday for his team's game against the South Carolina Stingrays, he'll look to the heavens and catch a glimpse of Mark's No. 12 jersey hanging from the rafters of the building that he and his brother once played in.
Mike Bavis has not been back in the coliseum since he and his brother played together for the Stingrays during the 1994 season. The team retired Mark's jersey in 2003.
Bavis isn't sure what to expect when he looks up at his brother's jersey. The flood of emotions will be powerful, he knows that. But how he'll react remains a mystery, even to himself. Mark was the outgoing one, the guy that could walk into a room and by the end of the night know everyone's name.
Bavis is more reserved, content to keep his emotions close, not wanting anyone but the people close to him see how he is truly feeling.
"Everyone loved Mark," Bavis said. "It's hard to put into words. I'm sure I'll think about the good times we had here in South Carolina together. It was the only time during our professional careers that we were on the same team. But I'm not sure how I'll feel (Saturday). I'll cross that bridge when I get to it."
Mike Bavis won't be the only person with an emotional connection to the Bavis family at the coliseum. Stingrays president Rob Concannon played on the same youth hockey travel team with the Bavis brothers back in the day. You can still go to Cathay Pacific Chinese restaurant in Quincy, Mass., and see a photograph of the trio together hanging on the wall as you walk in the door.
"I think it will be a special night for him," said Concannon, who became emotional talking about his childhood friends. "I feel like it's going to mean a lot to him when he looks up and sees Mark's jersey. I don't talk to Mike about Mark that much because I think he gets upset – and rightfully so. It's tough. It's been a long time, but I can still see Mark's face and I can only imagine how Mike feels and how he has to live with it every day.
"Mike might not let on how he's feeling on Saturday, but deep down when he's standing on the bench it's gonna hit him. Mark will always be a huge member of our organization."
9/11
Bavis was an assistant coach at Boston University – his and Mark's alma mater – on Sept. 11, 2001. He was in his hotel room in Calgary, Alberta, on a recruiting trip when he got a call from his wife Kim about the terrorist attacks.
Even though his family was in Boston and the attacks occurred in New York, Washington, D.C., and Pennsylvania, he wanted to make sure they were OK.
"My immediate concern was where are you. Where are the kids? Even though it was New York, I had an immediate sense that this was something dramatic and big and that I needed to get home" Bavis told Boston University's website.
A short time later his older brother Pat called to see if he'd heard from Mark.
Pat told him Mark was scheduled to fly out of Boston that morning.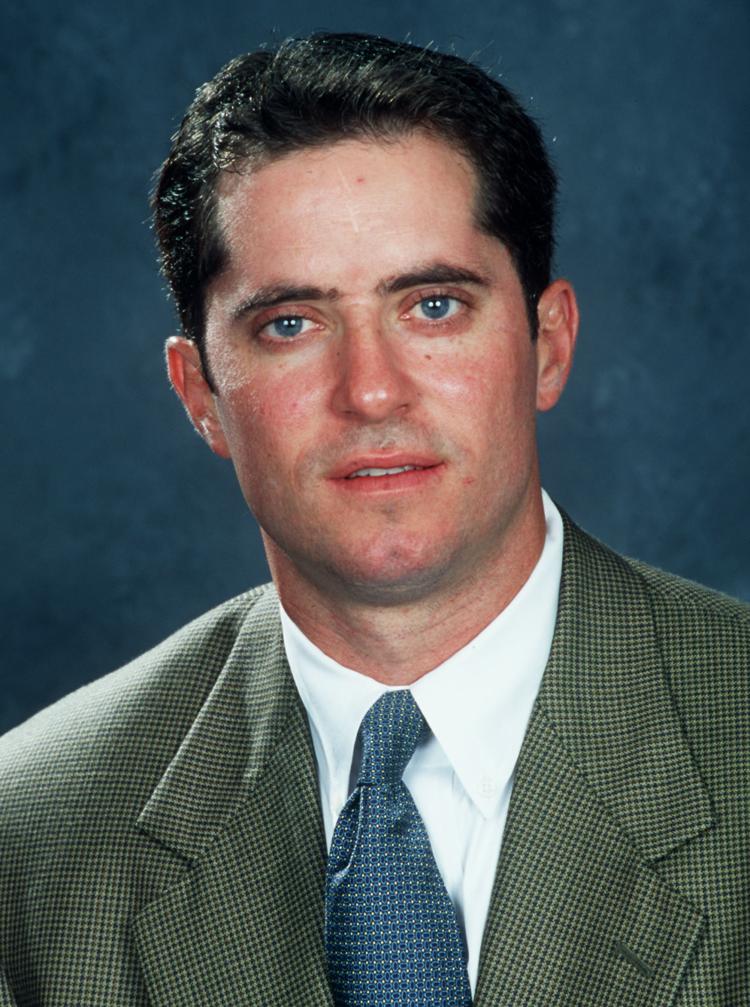 "I had this sense that I knew right then," Mike Bavis said.
Mark Bavis was 31 at the time and a scout for the NHL's Los Angeles Kings.
Like most people in America, Jason Fitzsimmons watched  the horrifying images of the terrorist attacks on television throughout the day. Fitzsimmons, an assistant coach for the Stingrays in 2001, learned that night from Concannon that Mark Bavis had been killed.
"I must have watched the highlight of that second plane crashing into the World Trade Center 25 times," Fitzsimmons said. "I was shocked. I mean, who wasn't? But I didn't think a lot about it. After I got that call from (Concannon), and I knew Mark was on that flight, the 26th time I watched that highlight, well, that really hurt. It changed my whole perspective on it. It was like a bad dream. I didn't want to believe it."
Concannon was working out that morning, but the images are still vivid so many years later.
"I started to call Mark's cell phone and it went straight to voice mail. I started to hear the rumors that he was on one of the flights. It was just a terrible, terrible day," Concannon said.
Since all flights were grounded in the United States after the attacks, Mike Bavis jumped into a car with a friend and started started the 2,500-mile journey from Calgary back to Boston. They drove two straight days, finally pulling into Grand Forks, N.D., before getting on a flight for the rest of the trip back to Boston.
No. 12 Jersey and the foundation
In 2003, the Stingrays officially unveiled their own hall of fame. Mark Bavis was part of the first class of inductees, which included the retirement of his No. 12 jersey.
John and Pat Bavis, the two oldest Bavis brothers, were in Charleston for the ceremony. Mike was an assistant hockey coach at Boston University and couldn't make it. As Mark's jersey was hoisted to rafters, Pat began to cry. It was a bittersweet moment for everyone.
"It's a very difficult day," Pat said. "I'd give anything not to be here for this reason. Moments like this are very tough on our family. I try to remember all the good times. I remember him skating. I remember the way he played. He loved it down here. He met a lot of great people in Charleston."
Mark played in 87 games for the Stingrays over two seasons from 1994-96, scoring 30 goals and 38 assists over that span. 
"He was a good player, a great guy," said former South Carolina captain Brett Marietti, who played with the Bavis brothers. "You could always talk with Mark. He was that kind of guy."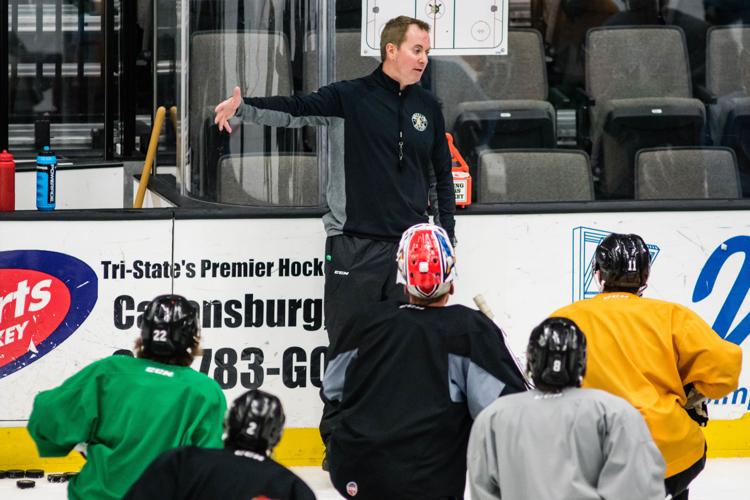 To honor their brother, the Bavis family established the Mark Bavis Leadership Foundation, which awards college scholarships to students in Massachusetts. Each summer, the foundation has a celebrity golf tournament to help raise money for the scholarships.
"It's a great event, I think we've helped a lot of kids get an opportunity to go to college," Mike said. "I think Mark would be proud of the work that we're doing."
Some of the toughest moments for Mike are when he thinks about what he and his brother have missed over the years. 
"What we lost, what everyone lost was the expectation of what life was going to continue to be like for Mark," Bavis said. "It was going to be pretty special; it was going to be pretty cool. He would have been a part of my kids' lives, and I would have been a part of his kids' lives."