Dabo Swinney called it one of the few days in his decade-long tenure at Clemson when he didn't enjoy being the Tigers head football coach.
It was a Monday morning in late September and Swinney had just finished an emotional meeting with senior quarterback Kelly Bryant.
Two days earlier, Clemson had beaten Georgia Tech to improve to 4-0 with Bryant as the starting quarterback. Still, freshman Trevor Lawrence, a consensus five-star recruit, played well enough in those four games to convince Clemson's coaches that he should be the Tigers' starter moving forward. 
Swinney explained the situation to Bryant that morning. By midweek, Bryant had left the team with the intention of transferring. He announced earlier this week that he would be playing for Missouri next season.
"It's a bad day to be the head coach," Swinney said in September. "Most days it's good, but it's a bad day because I love Kelly. At the end of the day, my job is to put the best people out there and give this team the best chance to win."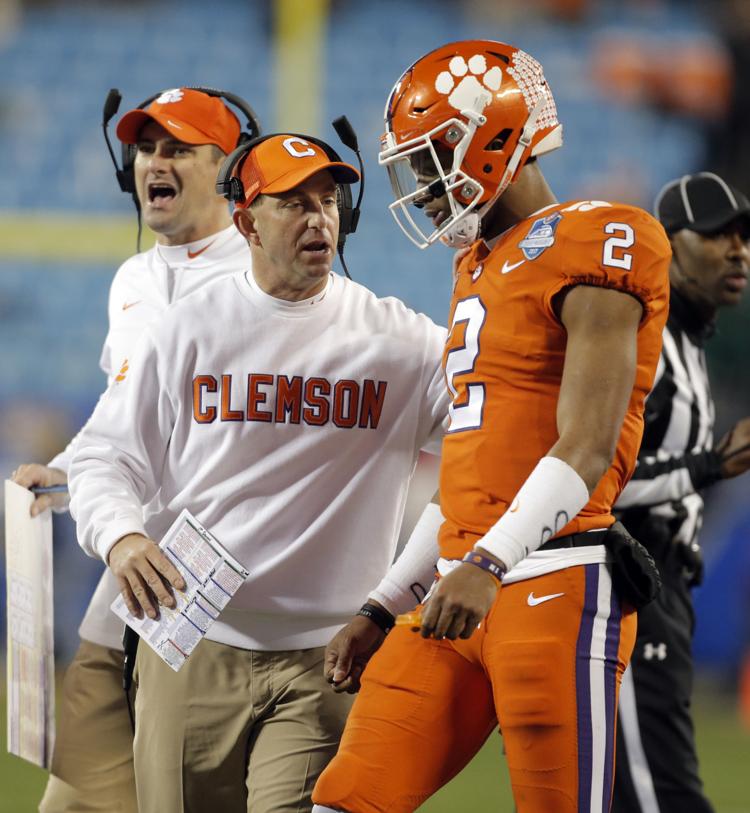 Until this season, the idea of Bryant leaving Clemson as a senior and transferring to another school would have been out of the question. But under a new NCAA rule adopted in June, a player can appear in four games without losing a year of eligibility, thus keeping his redshirt status. In the past, a player could lose an entire season by appearing in just one game.
College football coaches applauded the NCAA's decision to change the redshirt rule when it was announced. It was universally praised across the country and unanimously endorsed by the American Football Coaches Association.
When Swinney was asked about the rule change during the summer, he could barely contain his excitement.
"I think it's awesome," Swinney said in July. "You kidding me? I think it's great."
Minnesota coach P.J. Fleck told the Associated Press that the change was "the greatest rule the NCAA has ever put in, in the last 20 years."
Coaches envisioned being able to:
• Give true freshmen valuable playing experience, even in conference games and bowls, without losing a year of eligibility.
• Give true freshmen more reasons to stay engaged with the team during their first season in the program knowing they could play instead of standing on the sidelines for an entire year.
• Add depth to the roster by using players in spot situations later in the season when injuries tend to mount and not worry about burning a redshirt year.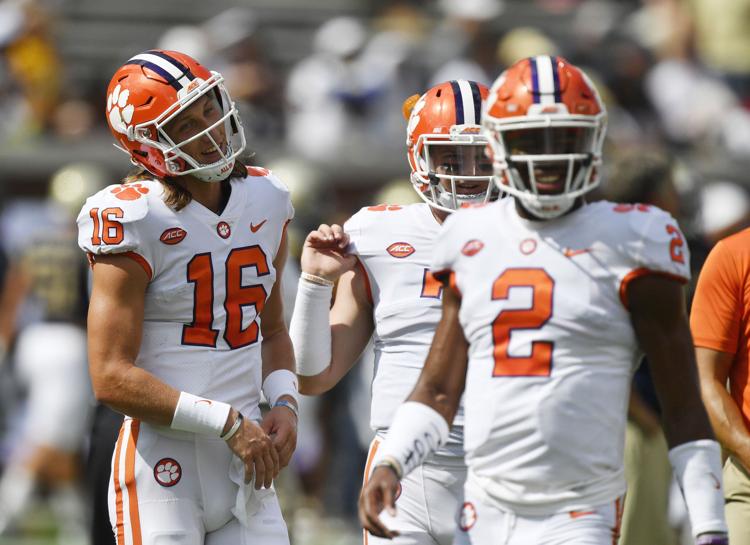 But what few could have anticipated were the unintended consequences of the new rule and how it would change the power dynamic between players and coaches.
The redshirt rule, coupled with a new NCAA transfer rule that no longer allows coaches to block a player's desire to transfer (to any school he chooses), gives college football players a level of autonomy they did not possess even a year ago.
While it's not like the NFL's free agency, which allows players to go from team-to-team and to the highest bidder, there is a new freedom of movement that coaches and athletes are still figuring out.
"There's a new day in college football," Auburn coach Gus Malzahn said during the regular season.
High-profile case
In 2017, Bryant threw for more than 2,800 yards and led Clemson to an ACC championship and a spot in the College Football Playoff against Alabama. This season, he left school before the Tigers' fifth game.
Since Bryant only played in four games and because he'd already earned an undergraduate degree from Clemson, he still has another year of college eligibility.
Bryant became the poster child for what many believe will become a growing trend of "fifth-week" transfers – players that leave school before playing in a fifth game so that they can transfer without the season counting against their eligibility.
Bryant was the most high-profile case of a player taking advantage of the new redshirt rule, but he wasn't alone in leaving his team before playing in a fifth game.
Oklahoma State wide receiver Jalen McClesky, who had more than 150 career receptions during his first three seasons in Stillwater, Okla., announced his plans to transfer. Oregon running back Taj Griffin, Arkansas wide receiver Jonathan Nance and Auburn's Nate Craig-Myers and Jalen Harris all left before playing in a fifth game.
"I think that people are manipulating the rule in terms of older players who may be thinking, 'I could be a graduate transfer, so maybe I'll only play in four games this year and I can play next year, too,'" Alabama coach Nick Saban said on his weekly radio show during the regular season. "I don't think that was really the intent of the rule. It's probably one of those unintended consequences of what all rules sort of bring to the table."
In all, there were nearly two dozen players nationwide that decided to leave school before losing a year of eligibility. The players' newfound freedom didn't sit well with many coaches, who envisioned using the redshirt rule to their advantage.
"As we go forward with this rule, it may be something that we need to look at," Oklahoma head coach Lincoln Riley said during a weekly teleconference. "I don't know if it's good that you can play a game for somebody and be able to play for somebody else or leave that year. Maybe there should be a stronger penalty, potentially. I don't have the answers right now. We're all working on it."
What football coaches are hoping to avoid is the rapid transfer rate occuring in college basketball, which saw the number of transfers skyrocket to 900 in 2018. Just five years ago, there were just 400 transfers in college basketball at the Division I level.
"The NCAA's going to have to take a hard look at it because now the rules don't allow us to add a player," said Oklahoma State coach Mike Gundy. "Let's say you have five guys leave in the middle of the season. Now I've got 80 instead of 85 scholarship players. It's not like I can go pick up a guy on the waiver wire. I can't replace those numbers even at the end of the semester."
Swinney still believes he did the right thing with Bryant. He could have waited a week and let him play in the Tigers' fifth game, which would have left Bryant with no options.
"If I was deceitful, I could have huddled the coaches up and said, "hey, let's make sure we start Kelly for the Syracuse game so he can't play anywhere else. That's not how I operate. We don't operate that way,'" Swinney said.
There are players who don't like the new rule, including Clemson wide receiver Hunter Renfrow.
"I think that when you start something you need to finish it," the senior from Myrtle Beach said. "I don't like having to worry about that. It seems like now Week 4 every year is going to be the trade deadline. And everyone is going to have to make decisions. I don't like that part of it. When you commit to a school, you commit to a team. That's your team. It's a new situation and it's going to be interesting to see how it plays out."
Youth movement
What remains to be seen is if players like Bryant and McClesky become the rule or the exception.
Will more players follow Jalen Hurts' lead at Alabama? Like Bryant, Hurts could have left after being replaced by Tua Tagovailoa as the Crimson Tide's starter. Hurts remained with the team and, after an injury to Tagovailoa, led Alabama to a come-from-behind win over Georgia in the SEC Championship game last weekend.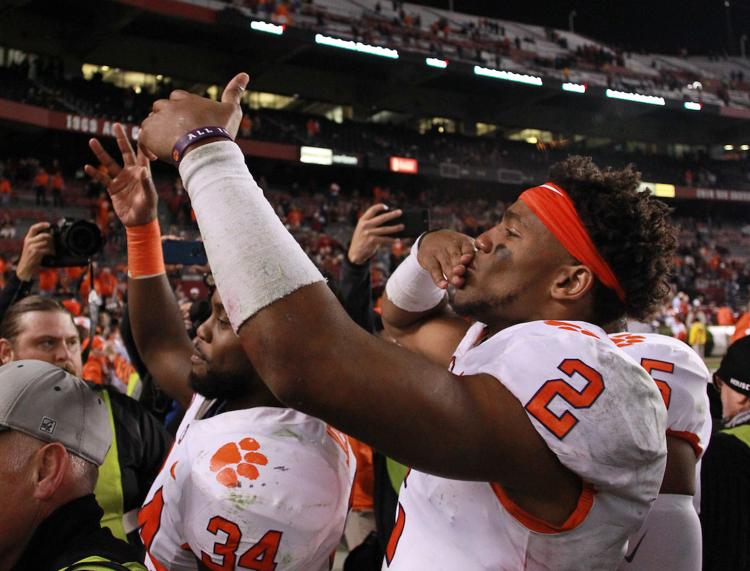 Whether players remain or not, one thing the rule change has generated is more playing time for younger players. Coaches have used more true freshmen than ever before. Clemson has played 14 true freshmen compared to eight last year. South Carolina has played 14, up from nine last season. Other major football programs showing notable increases include Alabama, Auburn, Georgia, Notre Dame, Penn State and Oklahoma.
Clemson freshman defensive end K.J. Henry, a five-star recruit, has already reached the four-game plateau and has expressed a wish to redshirt this season.
"We played him in four games already," Swinney said. "We are going to hold tight on K.J. He is excited about that. We will see how that works out."
At South Carolina, the defensive secondary has been decimated by injuries over the past month, forcing coach Will Muschamp to fill gaps with young players.
Muschamp had planned to use the redshirt rule to save a season for South Carolina defensive tackle Josh Belk. Belk, who transferred from Clemson during the summer, missed a large chunk of the season with a high ankle sprain. But injuries to the Gamecocks' defensive line forced Belk into the lineup in the regular-season finale against Akron. That was Belk's fifth appearance this season.
Though Belk won't be able to take advantage of the rule, Muschamp sees the benefits.
"This is a great rule for the end of the year," Muschamp said. "Where you have guys with injuries at a position, and you have an opportunity to play a guy and not lose a year (of eligibility). That's why I think the rule is huge."