The challenge works like this: When Dan McDonnell or Chris Lemonis conduct an in-game TV interview, they must find a way to slip "The Citadel" into their answer.
Or maybe the guys on the group text, members of the Bulldogs' 1990 College World Series team, will demand a favorite quote from their legendary coach, the late Chal Port.
"We'll all be watching to see if they can pull it off," said Tony Skole, The Citadel's current coach and also a member of that famed 1990 team. "I think Lem is up one on Mac right now. It's funny how everything we do winds up as a competition."
The college baseball world will be watching "Mac" and "Lem" starting Sunday as the pair of former Citadel players and assistant coaches lead their teams in the College World Series. The Bulldog Hall of Famers comprise 25 percent (two of eight) of the head coaches in this year's CWS.
McDonnell has his Louisville team in the CWS for the fifth time in 13 seasons, and is seeking his first national title. Lemonis, in his first season at Mississippi State, guided his team to a second straight College World Series appearance and is the winningest first-year coach in SEC history.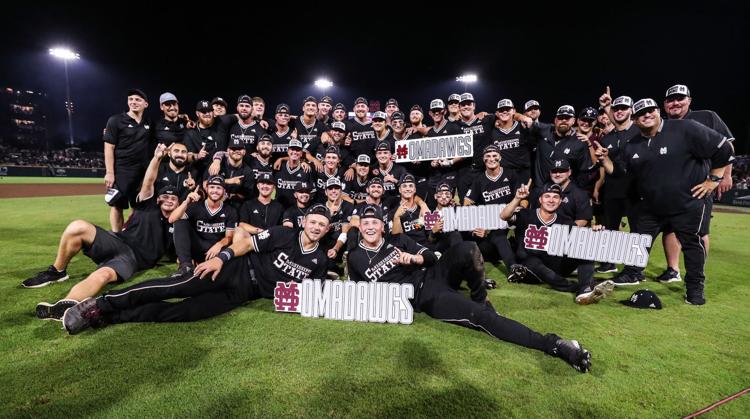 With Louisville (49-16) and Mississippi State (51-13) on the same side of the bracket, Mac and Lem could square off as soon as Tuesday in Omaha.
"If we have to play each other, I think we would both pick Omaha," McDonnell said this week. "If we were to cross paths in a regional or Super Regional, one of us would be holding the other back from advancing. We'd much rather meet up in Omaha."
How did two former Citadel assistants wind up at the top of the college baseball world? An oral history of their careers:
'America's team'
On Chal Port's 1990 College World Series team — dubbed "America's team" by LSU coach Skip Bertman — McDonnell was a gritty second baseman from Rye Brook, N.Y., who was always on base despite never seeming to swing the bat.
That team included Citadel greats such as Gettys Glaze, Anthony Jenkins, Philip Tobin and current Bulldogs baseball coach Tony Skole. The Citadel won a regional at national power Miami to advance to Omaha, where the Bulldogs scored an upset victory over Cal State-Fullerton.
Tobin: "I played at Stall High School, and I thought I was The Citadel's new second baseman when I signed. Then I read a little blurb in the paper that The Citadel had signed this kid from New York to play second, and I wasn't too happy about it. When Mac got to campus, I was not a fan.
"But Coach Port moved me over to short and Mac played second, and we had a great time. We got to be really tight, and he spent tons of weekends at my house in North Charleston. He still talks about my grandmother's cooking."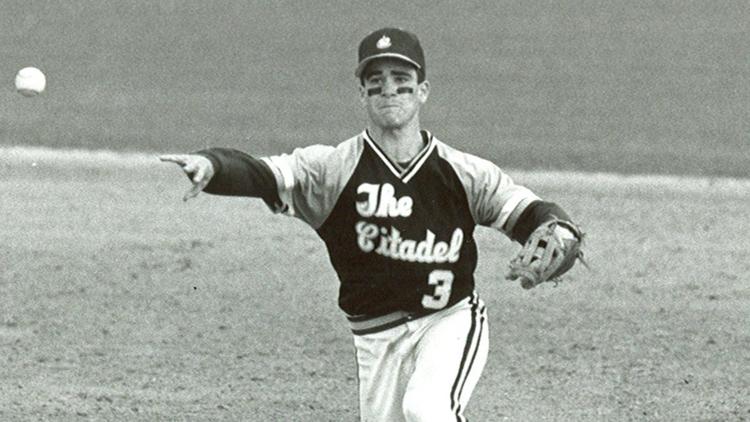 Port: "Dan was a continual ball of fire in the dugout and on the field. A lot of times when our pitchers had problems, he'd call time and talk to them, or at them. He was an inspirational player who got the most out of his skills and helped other people become good ball players, too."
Skole: "Mac was our table-setter. We could barely understand him at first with that New York accent. But he hit leadoff and Coach Port put the onus on him to get on base 2.5 times a game. And that's what he did.
"We gave him a hard time because he would never swing. He would take and take and foul off pitches, and we'd get on him. But he led the conference in walks and stolen bases. He was a self-made player and a true warrior."
For Lemonis, the 1990 College World Series was a different story. The freshman first baseman from Myrtle Beach had made the travel team that year. But when Port had to cut his roster to meet NCAA limits for the CWS, he left Lemonis at home in favor of added pitching depth. Lemonis later proved his mettle, batting .367 with 10 homers and 66 RBI as a senior and making The Citadel Athletic Hall of Fame in 2016.
Lemonis: "That was a tough time. But as I look back on my career, I don't think I was really a player at that time. That motivated me to want to be a part of the mix, and I was able to play for the other three years I was at The Citadel."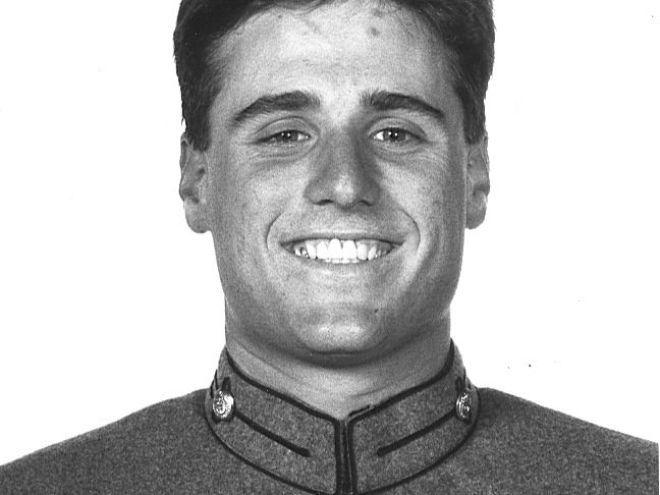 Tobin: "Lemo could hit from the day he walked on campus. He really was a jokester who always had a good time and kept everybody loose. I remember he was missing two front teeth, and any time there was a tense moment — like we were getting our tails chewed by Coach Port — he'd be in the back, popping those teeth out and making everybody laugh."
McDonnell: "Chris was always a fun, jolly kind of guy, but I always thought that was a little bit of a front. He is way more competitive than the front that people see."
'Minimal money'
When he hired McDonnell and then Lemonis as full-time assistant coaches, Citadel coach Fred Jordan had to raise the money from Bulldog supporters. But the move kicked off a stretch from 1993 to 2006 when The Citadel won five Southern Conference tournament titles and four regular-season championships, with five appearances in the NCAA tournament.
Jordan: "It was minimal money. But they took it from there and ran with it."
Lemonis: "The Citadel was my grinding spot. You'd recruit 10 kids and you wouldn't get one. You'd ask them where they were going and they'd say, 'Coach, we don't have any offers, but we're not going there.'
"But you just had to learn and keep working. You had to keep grinding, to keep moving forward, and it was a great place. I'm so thankful for my time at The Citadel."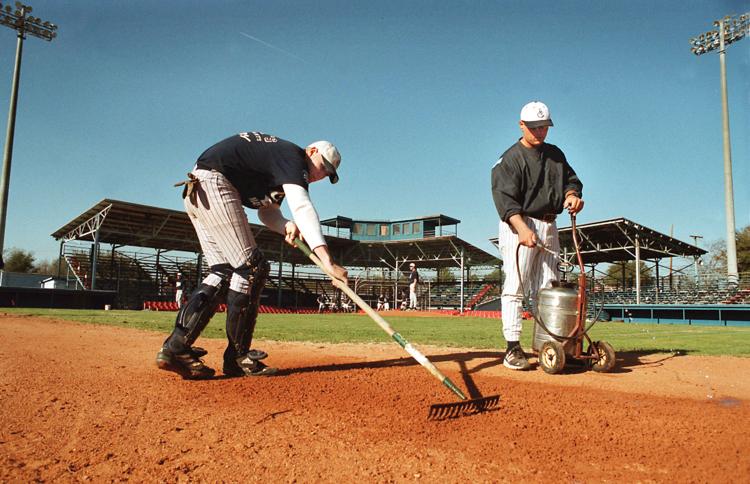 Jordan: "They were both so competitive and tireless workers. We won a lot of battles against some people that maybe we shouldn't have. That was just because of their relentless recruiting."
McDonnell: "You want to learn how to recruit? Spend time at a military college. You have to convince kids that you're going to get up at six in the morning, you have to wear this uniform every day, you're gonna get your head shaved."
When McDonnell, then an assistant at Ole Miss, was named Louisville's head coach in 2006, he was quick to hire Lemonis away from The Citadel as an assistant.
Jordan: "He did the smart thing. On the day he was hired, Dan hired Chris Lemonis away from me. And he didn't even call me. He just took him."
McDonnell: "It was done. It was just a done deal. And of course, success followed."
'So much fun'
During their eight years together at Louisville, McDonnell and Lemonis led the Cardinals to three College World Series and seven NCAA Tournament appearances. Lemonis was named head coach at Indiana in 2015 and went 141-91-2 in four seasons before landing the Mississippi State job.
Today, they are two of the highest paid college baseball coaches in America, with McDonnell earning a reported $1 million per year and Lemonis a base salary of $600,000 per year at Mississippi State. Lemonis coaches at Dudy Noble Field, one of the best stadiums in America after a $68 million renovation.
McDonnell: "We joke about it now, but in the eight years we were together at Louisville, we spent more time together and spoke on the phone more than we did with our own wives. As good of friends as we were, we had so much respect for the job at hand. We could play golf and hang out and laugh, but the job never took a back seat. It was easy, because we were having so much fun."
Jordan: "I think Dan is very intense and is very attention to detail, and Chris is a bit looser. I call Chris 'Big Daddy,' because he keeps everybody loose. That's why they were such a great team together for me, and at Louisville.
"It doesn't surprise me at all that they are the CEOs at two of the top programs in the country."
McDonnell: "Our families are so close. Chris' oldest is my goddaughter. Our wives were best friends when we were coaching at The Citadel. We went through the dating stage and engagement stage together. He got married first and I was in his wedding, then I got married and he was in my wedding.
"When Chris took the Indiana job, his wife and daughters lived in our basement so they could finish out the school year. Chris went to Indiana and his girls lived with us for a while. Our kids feel like they are related, that's how they see each other."
Jordan: "If they play each other in Omaha, I hope it would be end in a tie and a rainout. They are both like sons to me and Debbie, and we're so proud of what they've accomplished for themselves and their families."
Tobin: "I would hope it's a one-run game and both teams play their best. But for one of them to win the national championship, that's the only thing I'm rooting for."
McDonnell: "The bottom line is, neither Chris nor I are in this position if not for The Citadel. We've got a lot of love for that place; it helped us get ready for this."
This article was compiled from interviews, and from quotes in The Post and Courier, the Columbus (Miss.) Dispatch and the Indianapolis Star.