Of all the positions on the football field for the upcoming high school season, the deepest in terms of talent and experience is easily the secondary.
Several Lowcountry defensive backs have received major college attention with offers coming to rising seniors as well as underclassmen.
The top two corners for 2019 are seniors Christian Miller of Hilton Head and K'ron Ferrell of Woodland. Miller is a top 10 prospect in South Carolina with nearly 20 offers from schools at all levels of Division I. The 5-11, 175-pounder is a two-way performer, but colleges are looking at him for his defensive skills.
Miller's biggest offers to this point are from South Florida, Colorado State, Indiana, East Carolina and Rutgers. The Citadel also has offered, along with Western Kentucky and Liberty. He says he will narrow down the list to five after a few visits later this month.
Ferrell continues to draw heavy interest from North Carolina and North Carolina State but says he is fully committed to Appalachian State, which he committed to in May.
"He fell in love with the school and the area and has never wavered from his commitment, despite all of the interest coming from other schools," Woodland athletic director Tydles Sibert said.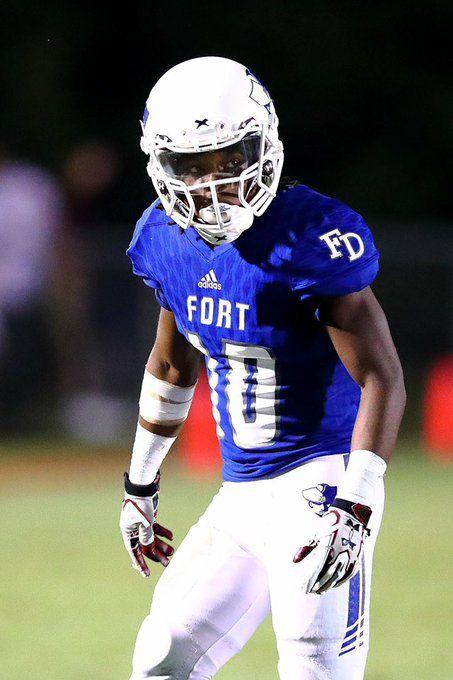 Fort Dorchester's veteran defense has been highlighted in previous position analysis and the secondary may be the best unit on the field.
Junior safety Khalid Gadson picked up an offer from Georgia Tech during the spring and his offer list will likely increase over the next few months.
Corner Jyheim Wilson clocked a 4.38 40-yard dash time during the summer camp season. The 5-8, 170-pound corner is getting strong interest from East Carolina and Western Kentucky this summer.
Senior Kasan Edwards and junior Jalen Levine also are on the radar of several colleges this summer.
Goose Creek junior safety Melvin Ravenel (6-2, 175) also has picked up an early offer from Georgia Tech and joins Gadson as the top safeties in the Lowcountry.
Safety Will Pickren anchors Wando's secondary. Pickren was forced into playing quarterback for most of last season but his true worth is on defense. The Warriors have a few options at quarterback this fall, allowing Pickren to perform where he rates best.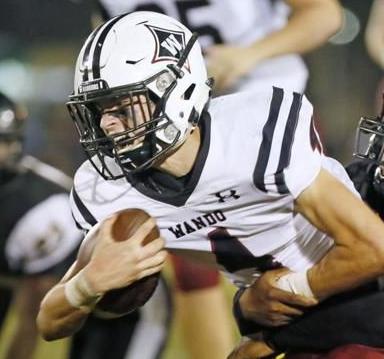 Berkeley graduated four key performers from last year's secondary but coach Randy Robinson expects senior Whalik Boyd and junior Myles Walker to pick up the slack after a strong summer in 7-on-7 competition.
Oceanside Collegiate safety Gray Sobel, also one of the area's top baseball prospects, will return as the anchor of coach Chad Grier's secondary. Seniors Amari Jenkins and Maquel Capers return as leaders for West Ashley's defensive backfield.
Lowcountry's top defensive backs
1. Christian Miller, Hilton Head, Sr.
2. K'ron Ferrell, Woodland, Sr.
3. Khalid Gadson, Fort Dorchester, Jr.
4. Melvin Ravenel, Goose Creek, Jr.
5. Jyheim Wilson, Fort Dorchester, Sr.
6. Will Pickren, Wando, Sr.
7. Jalen Levine, Fort Dorchester, Jr.
8. Amari Jenkins, West Ashley, Sr.
9. Kasan Edwards, Fort Dorchester. Sr.
10. Gray Sobel, Oceanside Collegiate, Sr.
Others to watch: Cameron Mitchell, Fort Dorchester; Sullivan Clair, Bishop England; Charles Michel, Bishop England; Whalik Boyd, Berkeley; Myles Walker, Berkeley; Devante Pryor, Goose Creek; Braelyn Smith, Hanahan; Savion Townsend, Baptist Hill; Terrance Simmons, Baptist Hill; Latrell Jefferson, Ashley Ridge; Maquel Capers, West Ashley; Jurrien Mitchell, Cane Bay; Jalyn Jenkins, St. John's; Kiamani Denmark, Philip Simmons; Luther Smalls, Philip Simmons; Tobias Lafayette, Porter-Gaud; Will Perritt, Wando.
Position breakdown series
May 29 – Quarterbacks
June 5 – Wide receivers
June 12 – Running backs
June 19 – Offensive line
June 26 – Defensive line
July 3 – Linebackers
July 10 – Defensive backs
July 17 – Specialists
July 24 – Preseason Top 10 teams