It has been said by coaches in all sports: "You can't teach speed. You either have it or you don't."
The two athletes selected as the 2018 Post and Courier Lowcountry athletes of the year share that much in common — the ability to run.
Wando High School's Zeniyah Lawrence and Berkeley's D.J. Chisolm use their ability to get from point A to point B faster than most to set themselves apart in their chosen fields of endeavor.
Lawrence, who also earned the female athlete of the year honor as a sophomore, will go down in state track and field history as one of the best ever. She gathered three individual gold medals at the 2018 Class AAAA state track meet, winning the 100 meters, 200 meters and long jump.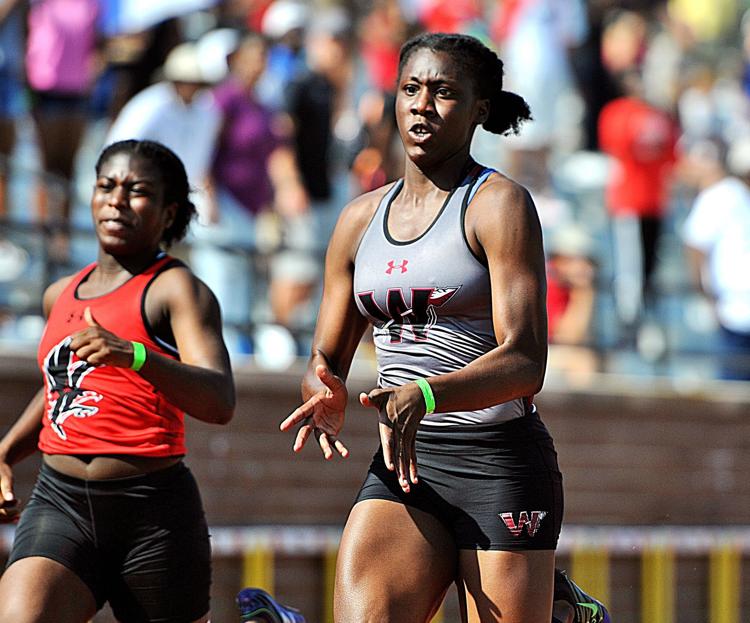 What makes Lawrence's accomplishment even more mind-boggling is that she won three gold medals in each of the last three track seasons. She won all three events as a sophomore and a junior, after winning silver in the 200 as a freshman.
"You know, when I thought about it, I am impressed with what I was able to do over the last three years," said Lawrence, who also played basketball at Wando before deciding to focus on track two years ago. "When I was younger, I thought that only seniors won gold medals. I didn't really understand that sophomores and freshmen could beat the older kids. I got second as a freshman in the 200 and I knew then that I could compete with anyone."
Early this spring, Lawrence admits she was not at her best. She wasn't winning every race and says she felt out of rhythm. She got it together in time for the state meet.
"I think I had senioritis," she joked. "I felt like I was working hard but the results weren't what I expected. I honestly went into state kind of worried. I felt good about the long jump but I was ranked third in the 100 and fourth in the 200. I had a great day though. It all worked out great."
Lawrence has signed to run track at Clemson and will arrive for summer classes on June 24. She plans to major in health science. Along with her studies, however, she has Olympic dreams.
"For 2020, I'd like to at least reach the trials and get a taste of it what its all about," she said. "I think 2024 would be a great goal to make the team. I have a long way to go but I know Clemson will prepare me to reach my dreams."
While Lawrence gave up basketball to focus on one sport, Chisolm chooses to stay busy on a year-round basis. The 5-8, 160-pound junior does not like having down time, playing football in the fall, basketball in the winter, and running track in the spring.
"It can get tough at times, going from one sport to the next without much of a break, but I would rather be playing and competing than sitting around the house bored," Chisolm said. "I'd try baseball if I could hit. I could run bases but I can't hit. No baseball."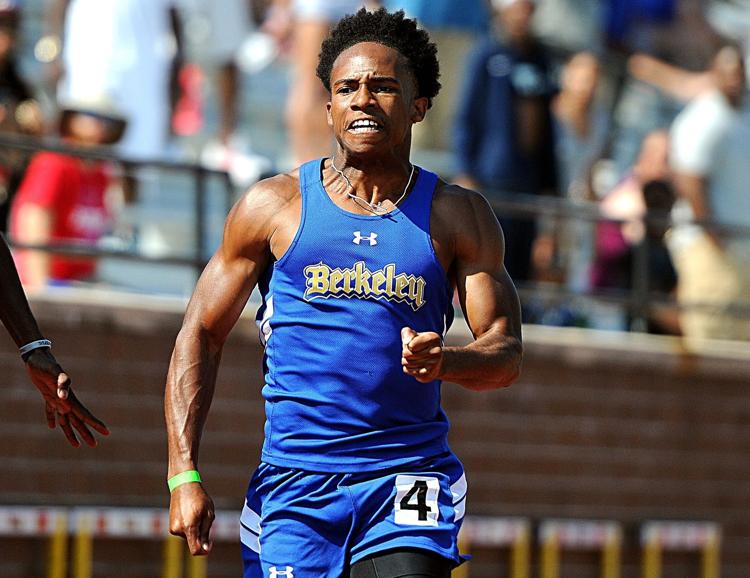 Chisolm's performance during the 2017 football season put his abilities on the radar of college coaches. He set school records for receptions (69), receiving yards (1,133) and touchdowns (13). He also rushed for 380 yards and four touchdowns and returned three punts for touchdowns, finishing with 2,037 all-purpose yards.
"He's electric with the ball in his hands," Berkeley football coach Randy Robinson said. "When he touches the ball, you just wait for something big to happen. Man, he's fun to watch."
Entering the summer, Chisolm has Division I offers from East Carolina, Georgia Southern, Coastal Carolina, The Citadel, Troy and Charleston Southern. He just returned from a football camp at East Carolina where he clocked 40-yard times of 4.34 and 4.41 seconds.
During the 2017-18 basketball season, Chisolm was the starting point guard, averaging 8.1 points per game on a team that had three double-figure scorers and went 20-3 on the season. The Stags won 19 straight games at one point during the season.
Chisolm is a defensive specialist and coach Joe Wallace always sends him to guard the other team's best backcourt scorer. During the playoffs, Chisolm matched up with Hartsville's all-state guard Trae Hannibal, who recently committed to South Carolina.
"Man, he is good and he is strong, but I held my own," Chisolm said. "I love the challenge. I love hearing people talk about my size. It gives me fire to compete."
Basketball, he admits, was his first love but football has become the avenue to further his education.
"At first, football wasn't my thing because of the heat, the pads and I got hit a lot," he said. "I love it now. I have improved a lot and learned to use my speed so I don't get hit as much."
This spring, Chisolm used his gift of speed on the track. He qualified for the Class AAAA state finals in the 100 and 200 meter sprints, finishing second in the 200 and third in the 100, clocking a 10.54 in the 100.
"The goal is to win gold next year," Chisolm said. "I'm new to track but I learned a lot. I think track helps me in a lot of ways, plus it keeps me busy before spring football."
GIRLS TRACK AND FIELD
Player of the Year
Zeniyah Lawrence, Wando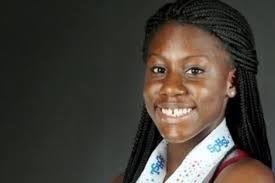 Lawrence, a senior bound for Clemson, took first place in the 100 meters, 200 meters and long jump to lead Wando to a third straight state championship in Class AAAAA.
All-Lowcountry 
100 meters: Zeniyah Lawrence, Wando, 11.68 seconds
200 meters: Zeniyah Lawrence, Wando, 24.04 seconds
400 meters: Kaliece Pinckney, Berkeley, 56.73 seconds
800 meters: Abriel Myers, Stratford, 2:20.04
1,600 meters: Zoe Carpenter, Wando 5:20.34
3,200 meters: Bryce Marion, Porter-Gaud, 12:46.66
100-meter hurdles: Imagine Patterson, Summerville, 14.13 seconds
400-meter hurdles: Imagine Patterson, Summerville, 1:01.15
High Jump: Auyana Carson, Woodland, 5 feet, 2 inches
Long Jump: Zeniyah Lawrence, Wando, 19-4
Triple Jump: Auyana Carson, Woodland, 38-08
Pole Vault: Brianna Stamps, Wando, 11-06
Discus: Tedreauna Britt, Woodland, 160-08
Shot Put: Tedreauna Britt, Woodland, 45-07
Honorable Mention
Stratford: Lauren Mustapher; Phillip Simmons: Najhyrai Watson, Alexandra Ugan, Elizabeth Braswell, Ella Bachmann; Woodland: Olivia Rodd, Janiah Washington, Mercedes Ravenell, Alyse Cobbs, Alexis Wooding, Keyrra Gaddist, Jonnae Delee, Cynthia Allen, Kalesia Allen; Baptist Hill: Shontai Moultrie, Tijania McFadden, Rosalyn Bryant, Alana Foster; St. John's: Bernadicia Brown, Zuri Supke; Palmetto Scholars: La'Royalty Jones; Cross: LaTea Smalls; Palmetto Christian: Kaila Stoneworth, Catherine Cave, Reese Baker, Mae Cave, Anna Terry, Allison Kammer, Ella Banks, Lauren Pernell, Charlee Olson, Olivia Seitz, Lily Corley; Ashley Hall: Lauren Simmons, Koko Magwood, Ava Evans-Godley, Eliza Groat, Hastings Witt, Bryce Turbeville, Celia Smith, Lauren Penny, Lexi Penny, Sara Chakeris; Porter-Gaud: Evan Gilbert, Sydney Boyd, Callie Harper, Jasmine Smith, Chloe Elebash, Connor McMahon, Atalie Evans-Godley, Nelle Alexander, Catherine Billings, Helen Berlin, Kimber Keene, Elle Hanckel, Anna Rhett Allen, Leslie Wade; Summerville: Angel Frank, Alondria Reid; Military Magnet: Jaleah Washington; Hanahan: Autumn Bladen, Tiara Daniels, Alanna Herndon, Emily Lood; Academic Magnet: Isabella Darce, Kate Kuisel, Annalise Hafner, Lily Feingold; Wando: Lily Heinold, Amari Manigault, Jayla Moss, Brooke Millet, Hannah Togami, Jayla Grant;  Bishop England: Patricia George, Mary Wallace Rainero, Grace Hotchkiss, Emma Albano; Colleton County: Shaniya Fields; James Island: Tia Lucas, Zaria Nelson; Berkeley: Jaquoia Williams, Karmen Taylor; Faith Christian: Zoe Williams; Pinewood Prep: Emma Maguire; Ashley Ridge: Jenna Patterson, Charlotte Platt; Cane Bay: Simone Green, Kimyada Jackson; West Ashley: Tanzania Watson.
Coaches of the Year: Tariq Ravenell, Wando; Chavez James, Wando. 
BOYS TRACK AND FIELD
Player of the Year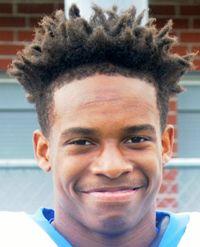 D.J. Chisolm, Berkeley
Chisolm, a junior, ran the Lowcountry's fastest times in the 100 and 200 meters at the S.C. High School League state championships, with a time of 10.54 seconds in the 100-meter dash and a 21.53 in the 200.
First Team
100 meters: D.J. Chisolm, Berkeley, 10.54 seconds
200 meters: D.J. Chisolm, Berkeley, 21.53 seconds
400 meters: Myles White, West Ashley, 48.70 seconds
800 meters: Ian Fladd, Fort Dorchester, 1:56.54
1600 meters: Noah Ward, Phillip Simmons, 4:19.64
3200 meters: Colin Baker, Academic Magnet, 9:38.55
110-meter hurdles: Jaquon Williams, Berkeley, 14.94 seconds
400-meter hurdles: Elijah Bull, Wando, 55.26
High Jump: Bryce Ravenell, Summerville; Dayani Johnson, Ashley Ridge, 6 feet, 4 inches
Long Jump: Walker Coleman, Porter-Gaud, 22-0
Triple Jump: Zakhyis Pinckney, James Island, 45-08
Pole Vault: Thomas Paige, Fort Dorchester, 15-06
Discus: David Kowalchik, Wando, 166-09
Shot Put: Chandler Newton, Summerville, 54-01
Honorable Mention
Hanahan: Quincy Mitchell, Austin Brown; Woodland: K'Ron Ferrell, Troy Elmore, Markeis Parson, Ceviann Williams, Jonathan Addison, Sharique Wright, Dometrius Council; Phillip Simmons: Kiamani Denmark; Military Magnet: Rashard Smith, Rashawn Smith, Kelvin Holman, Talique Cobb, Garnaris McCormick, Augustus Frazier, Tre'von Spillers, Donte Gilliard, Rashawn Gholston; Porter-Gaud: Ed Sessions, George Easler, Walker Carswell, Arden Richter, Christopher Martin, Michael Martin, Zai Waring, Aaron Nesmith, Tobias Lafayette, Kyle Lafayette, Charles Hartsock, Louis Werber, Amir Smalls, Legare Walpole; Palmetto Christian: Grayson Silvester, Cole Silvester, Brad Chaney, Hamilton Blair, Michael Pernell, Hans Payne, Dalton Welch; Faith Christian: Solomon Brown; Goose Creek: Kareem Lewis; Berkeley: Tre Morrison; Cross: Koby Libson, Christian Johnson, Jovonne Ripley, Nathaniel Walker; James Island: Carson Tillman, Major Chestnut; Wando: Patrick Spychalski, Daniel Munoz, Carson Wohlwend, Dillon McCarthy, Jonathan Togami, Luke Carullo, Paul Kowalchik; Bishop England: Aidan Richter, Logan Desciak, Sam Boykin, Mark Richter, Jack McAvoy, Jacob Wilkins; James Island Christian: Seth Glover; Fort Dorchester: Dawson Wright; Academic Magnet: Brett Schlesinger; Palmetto Scholars: Zane Jackson; Colleton County: Jaden Koger, Hunter Omher; Pinewood Prep: Chris Miles; Stratford: Tucker Wheeler; Baptist Hill: Tiquain Bright.
Coach of the Year: Kevin Shiver, Wando
BOYS GOLF
Player of the Year
Austin Mosher, Wando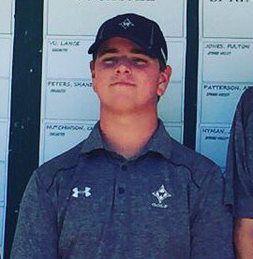 Mosher, a sophomore, shot a 73-70—143 to finish tied for seventh in the S.C. High School League Class AAAAA state tournament at the Country Club of South Carolina in Florence. He led Wando to a fourth-place finish.
All-Lowcountry
Austin Mosher, Wando (73-70—143, T7 in Class AAAAA)
Drayton Stewart, James Island (75-71—146, T13 in Class AAAAA)
Zach Adams, First Baptist (76-75—151, T8 in SCISA)
Kent Lawrence, Porter-Gaud (80-71—151, T8 in SCISA)
Andrew Propes, Palmetto Christian (73-71—151, T8 in SCISA)
Ryan Pitts, Wando (73-79—152, T29 in Class AAAAA)
Jared Courtenay, Wando (73-79—152, T29 in Class AAAAA)
Austin Scott, Bishop England (76-77—153, 3rd in Class AAA)
Willis Rogers, Porter-Gaud (79-74—153, 12th in SCISA)
Coach of the Year: John Greavu, Bishop England.
BOYS TENNIS
Player of the year
Jared Pratt, Bishop England
For the second time in his four seasons with the Bishops, Pratt wins this honor after leading Bishop England to a second state championship. Pratt went unbeaten in his senior season at Bishop England. He also was the No. 1 boys 18 player in the nation in the final USTA national rankings for 2017. He started playing for the Bishops in the 2015 season after being schooled online as an eighth-grader while recovering from the curved-spine condition scoliosis. Pratt has been named to the third annual USTA Junior Leadership Team. He stood out academically at Bishop England as a member of the National Honor Society and will attend the University of Wisconsin in the fall and play tennis for the Big Ten's Badgers.
All-Lowcountry
Jared Pratt, Bishop England
Brant Fenno, Porter-Gaud
Sam Kavarana, Academic Magnet
Reilly Wilson, Hanahan
Kerim Hyatt, Hanahan
Chad Nash, Hanahan
Honorable Mention
Academic Magnet: Earl Navarro, Cameron Dawson, Michael Pi, Vinod Pandey, Timonthy Wilson, Andrew Demetre; Ashley Ridge: Hampton Plyler, Ben Price; Berkeley: James Giannelli, Joshua Giannelli, Stephen Jones; Bishop England: Lleyton Dacuba, Zach Dacuba, Harrison Estey, Brenden Smith, Lukas Gosselein, Rafe Flathman; Cane Bay: Don Keys; Charleston Collegiate: Ducky Steward; Fort Dorchester: Philip Nguyen, Will Shoppe; Goose Creek: Mateo Coleman, Revis Mickler; Hanahan: Mark Jones; James Island: Brendan Healey, James Evans; Oceanside Collegiate: Stanley Waters, Matthew Kirk, Mitchell Davies, Bradley Upshaw; Palmetto Christian: Henry Hyden, Justice Galt, JP Biggerstaff; Phillip Simmons: J.D. Sutterlin, Zade Hyatt, Chase Roberts; Pinewood Prep: Ben Diffley, Grayson Mann, Canon McConnell, Noah Garcia; Porter-Gaud: Manning Snyder, Alex des Francs, Lucas Acevedo, Harris Stripling, Andrew Harvin; Stratford: Anthony Yeung, Teague McCracken; Summerville: Stephen Wills, Taylor Reynolds, Thomas McGinnis, Rahi Gajjar, Chris Edwards; Wando: Alex Shaw, Will Bumgarner, Jack Johnson, Palmer Smyth, Nick Heindel, Harry Shuman, Cameron Davies; West Ashley: Ozzie Duarte, Stratas Anastopoulo.
Coach of the Year: Steve Percy, Academic Magnet
BOYS LACROSSE
Player of the Year
Riley Seay, Oceanside Collegiate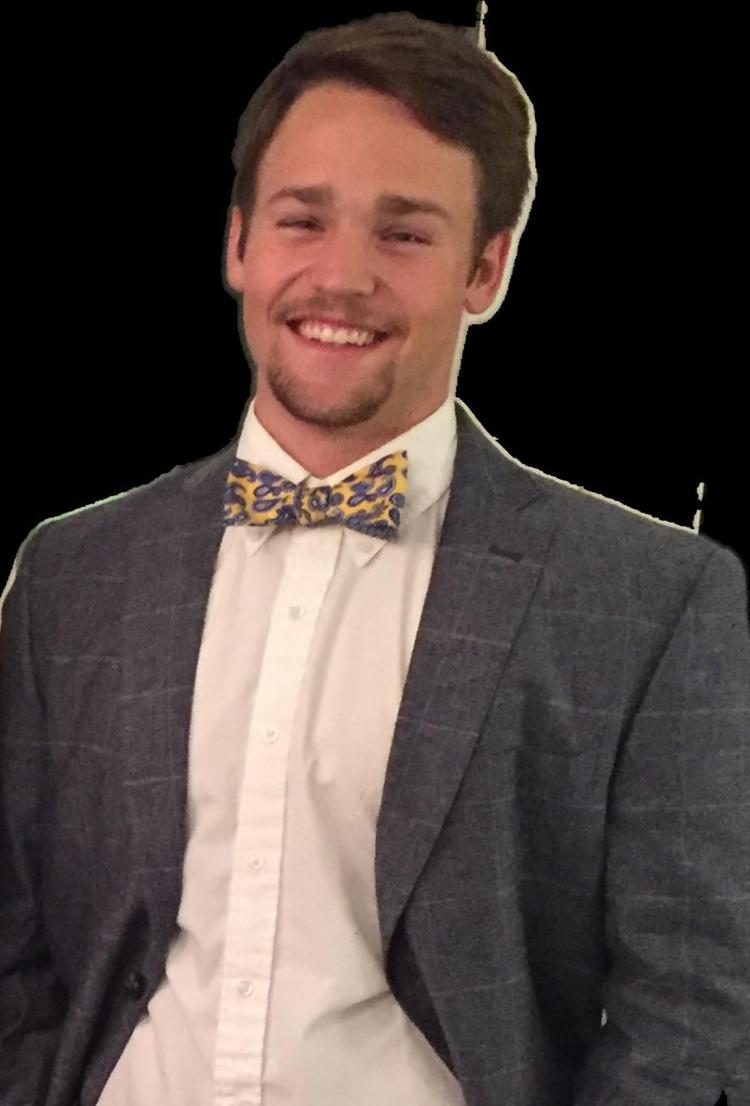 Seay scored 68 goals and added 33 assists in leading the Landsharks to the Class AAAA state championship. It was Seay's fourth state title as a player; he won three at Wando before transferring this season. Seay finished his career with 163 career goals, including eight in the championship game win over Greenville.
All-Lowcountry
Riley Seay, Oceanside Collegiate
Hampton Gehlken, Academic Magnet
Stephen Schlosser, Academic Magnet
Colin Reich, Oceanside Collegiate
Tommy Marcoon, Wando
Owen Broucqsault, Wando
Logan Mitchell, Wando
Christian Greavu, Bishop England
Justin Lively, Oceanside Collegiate
Lad Howell, Wando
Walker Rhue, Oceanside Collegiate
Andrew Hamilton, Wando
Stockton Fair, Porter-Gaud
Kevin Marshall, Porter-Gaud
Coaches of the Year: Lance Renes, Wando; Tom Harris, Oceanside.
GIRLS LACROSSE
Player of the Year
Emma Pizzo, Bishop England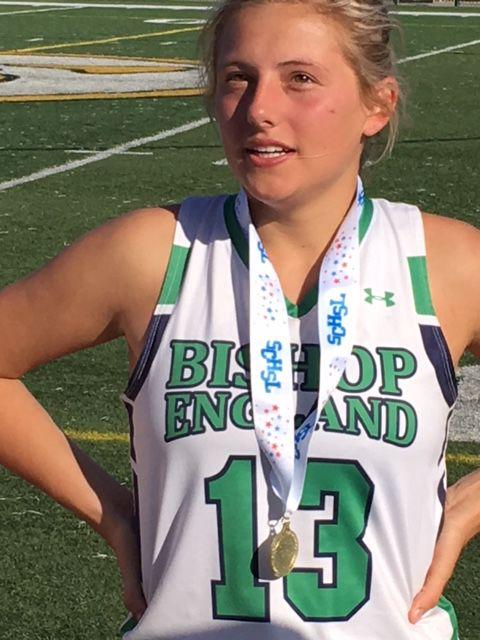 Pizzo, a senior, is arguably the best girls lacrosse player in state history. The Mercer signee led the state in scoring this season with 130 points on 72 goals and 58 assists. She also leaves as the state's career scoring leader with 500 points.
First team
Emma Pizzo, Bishop England
Grace Ann Carlson, Bishop England
Karly Ripple, Wando
Kasey Bronco, Oceanside Collegiate
Becky Van Kirk, Porter-Gaud
Tess Hartley, Wando
Ginger Tompkins, Bishop England
Ashlin Noonan, Wando
Wheaton Shipman, Wando
Morgan Roberts, Bishop England
Ava Ward, Bishop England
Ellie Long, Bishop England
Taylor Jenkins, Oceanside Collegiate
Erin Marsland, Ashley Hall
Coach of the Year: Jeff Weiner, Bishop England
SOFTBALL
Player of the Year
Drayton Siegling, Hanahan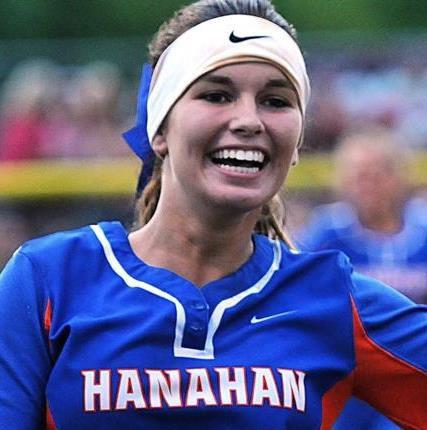 Siegling, a senior, did a little of everything in leading Hanahan to a second consecutive Class AAA state championship. At the plate, Siegling batted .529 with 22 RBIs. In the pitching circle, she tallied 24 wins with a 0.93 earned run average. She struck out 169 hitters and posted 15 shutouts.
First team
Drayton Siegling, Hanahan
Jordan Fabian, Hanahan, C
Ashley Meckley, Hanahan, SS 
Katie Freeman, Ashley Ridge, P
Ashley Anderson, Ashley Ridge, OF
Raelee Brabham, Berkeley, P
Jersey Silver, Berkeley, SS 
Haley Wilkerson, Berkeley, C
Kinsey Hutto, Berkeley, 1B
Olivia Varella, Fort Dorchester, C
Madison Drawdy, Summerville, P
Victoria Brewington, Colleton County, SS
Smiley Kinloch, Cane Bay, SS
Hannah Reeves, Dorchester Academy, P
Kaitlynn Creel, Woodland, INF
Mikayla Goodwin, Summerville, OF
Maycin Brown, Northwood, SS
Claire Gilmore, St. John's Christian, 1B
Chloe Pelham, Stratford, INF
Anne Garrett Carter, Colleton Prep, P
Coach of the Year: Katrina Moffett, Hanahan
BASEBALL
Player of the Year
Geoffrey Gilbert, Bishop England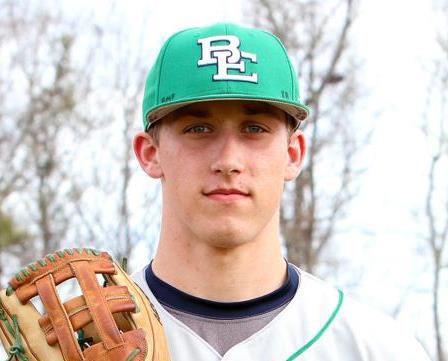 In a season with several contenders for player of the year honors, Gilbert put up just a little better numbers than the others while guiding the Bishops to a second straight Class AAA state championship. Gilbert, a junior and a Clemson commitment, went 10-0 on the mound with a 0.22 earned run average. In 66 innings, the left-hander fanned 93 hitters and allowed just two earned runs all season. He also batted .333 with three home runs and 27 RBIs while playing first base. Gilbert recently was named the state's Gatorade player of the year.
First team
Geoffrey Gilbert, Bishop England
Daniel Lloyd, Summerville, P
Dylan Harley, Cane Bay, P
Tyler Jones, Wando, P
Johnny Cook, Summerville, INF
A.C. Heaton, Summerville, P
Leo Albano, Bishop England, OF
Matthew Lobeck, Bishop England, OF
Travis Lott, Stratford, C
Michael Poulos, West Ashley, C
Jack Hosley, Academic Magnet, P
Chase Bruno, Ashley Ridge, INF
Mac Toman, Hanahan, P
Jalen Gibbs, Hanahan, OF
Sammy Casey, Pinewood Prep, C
Gregory Sanders, Bishop England, OF
Sean Gould, Fort Dorchester, INF
Andrew Connelly, Woodland, 1B
Ethan Fewell, Academic Magnet, C
Jared Aden, Wando, P
Coach of the Year: Mike Darnell, Bishop England
GIRLS SOCCER
Player of the Year
Riane Coman, Academic Magnet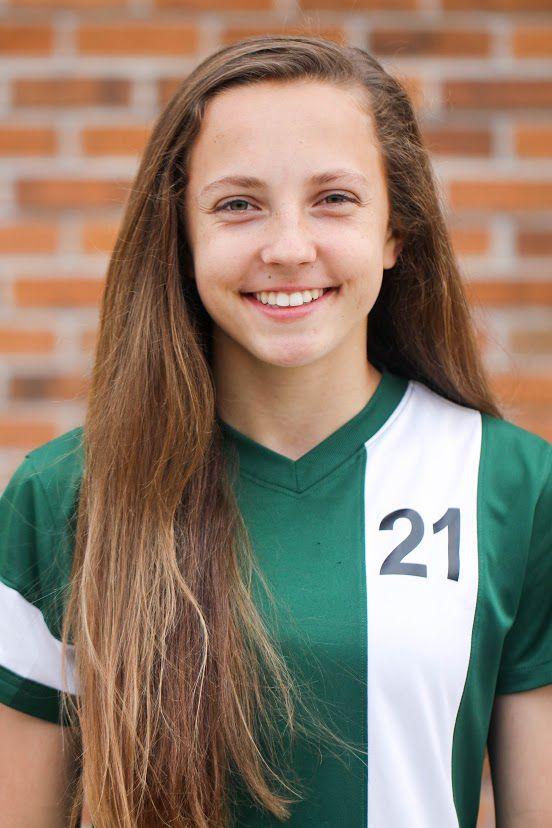 Coman, a junior who has already verbally committed to South Carolina, tallied 52 goals and 15 assists in leading the Raptors to another Class AA state title. Coman has 103 goals and 34 assists in her two seasons as a full-time starter.
All-Lowcountry
Riane Coman, Academic Magnet
Madeline Job, Wando
Sami Meredith, Wando
Maggie Vanthullenar, Wando
Kessy Bradshaw, bishop England
Rowan Burns, Academic Magnet
Lauren Moriarty, Bishop England
Haley Merrill, Bishop England
Emma Ladd, Academic Magnet
Emmalee McCarter, James Island Charter
Isabella Varnadore, Fort Dorchester
Grace Powell, Pinewood Prep
Emma Grice, Porter-Gaud
Riley Psenka, Porter-Gaud
Daryn Hooker, Colleton County
Megan Reneike, Bishop England
Hannah Ruether, Ashley Hall
Anna King, Pinewood Prep
Coaches of the Year: Dave Snyder, Bishop England; Alister DeLong, Academic Magnet.
BOYS SOCCER
Player of the Year
Charlie Marino, Wando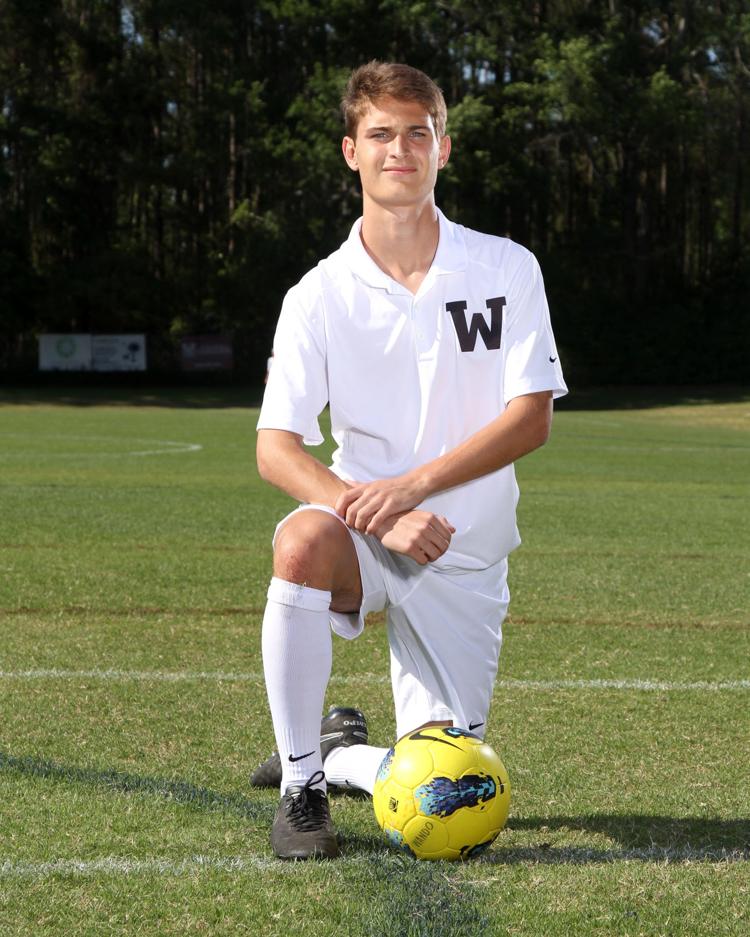 Marino, a senior, was a key leader and performer on Wando's back-to-back Class AAAAA state championship teams. This season, Marino scored 36 goals with 18 assists, including a goal and assist in the state title win over Nation Ford. Wando has won 54 consecutive matches and has finished the last two seasons as the top-ranked spring team in the nation by USA Today/Max Preps.
All-Lowcountry
Charlie Marino, Wando
Andrew Pickhardt, Wando
Liam Huddock, Wando
Bryan Bracy, Academic Magnet
Jackson Bracy, Academic Magnet
James Cox, Bishop England
Shawn Fields, Bishop England
Ryder Wishart, Cane Bay
Tre'von Brisbon, Cane Bay
John Hendricks, Charleston Charter
Connor Brownlee, James Island Charter
Ben Veloso, Fort Dorchester
Henry Loor, Bishop England
Sal Badolato, Bishop England
Nick Price, Academic Magnet
Kevin Wray, Wando
Ethan Lewis, Porter-Gaud
Steven Ross, Pinewood Prep
Coaches of the Year: Shilo Tisdale, Wando; Jason Hamil, Academic Magnet.