CLEMSON — Hunter Renfrow whipped out his iPhone, scrolled through the applications on his screen, then found the one he was looking for.
"Ah-ha," the Clemson wide receiver said. "I'll show you."
His right thumb gently tapped an app called "Rise" and within seconds a plethora of detailed information about his sleep habits lit up the cell phone's screen.
There were charts and statistics, patterns. Data galore.
He could see how many hours of sleep he was averaging per night over the course of the week — eight hours and three minutes — and he could see exactly how many minutes his sleep was considered "restless" each night complete with tossing and turning.
The app showed his heart rate. It showed what his specific plan for each night of rest should be. And Renfrow, 21, had all of the data right there in the palm of his hand. Literally.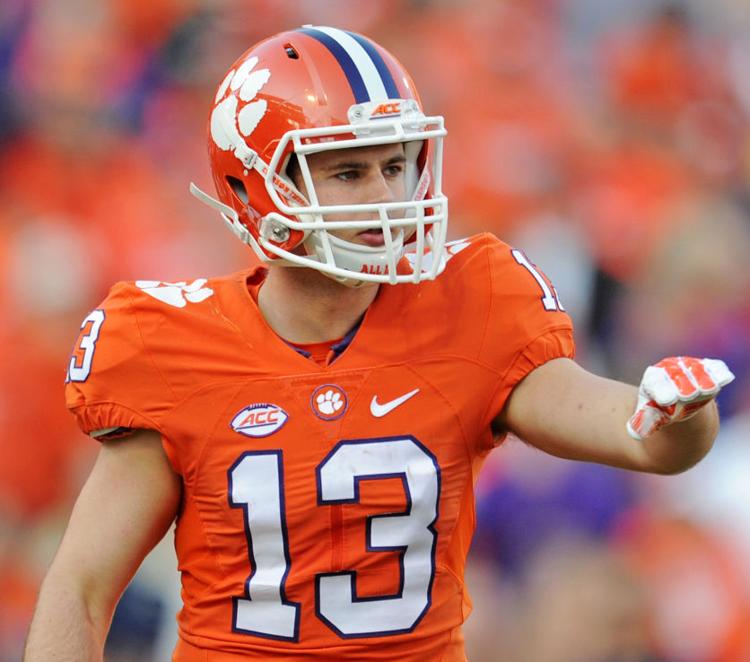 Since the beginning of the 2017 football season, about 35 members of the No. 1-ranked Clemson team have been involved in an intricate, thorough sleep study to analyze how their rest at night correlates with their daily performance on the football field and in team meetings.
Always looking for fresh approaches and new technology to give Clemson a potential edge, the Tigers have teamed up with Rise Science, a company in Chicago that uses small, leather sensors under players' beds to track their sleep each night and the quality of it. The information is then synced to players' smart phones and Clemson coaches are emailed a detailed report every morning with data on how the players slept.
At the forefront of the operation are a trio of 25-year-old Northwestern graduates who cracked into the industry by happenstance, but who have since changed the landscape of studying elite athletes' sleep dramatically.
"It's kind of like back in the day, when we hired a nutritionist, nobody wanted to talk to the nutritionist because it was 'rabbit food.' But now it's cool to be the nutritionist," Clemson coach Dabo Swinney said. "We're trying to create that same culture with our sleep and these guys understand how important it is for their performance.
"One of the biggest issues with college athletes is the lack of sleep and mental health. It's kind of all correlated together. I've seen that too many times."
An accident
When Jeff Kahn arrived at Northwestern in 2010, he stepped foot on campus with what he thought was a clear-cut mission for his professional future. The California native wanted to solve the flaws of healthcare in the United States. He was a teenager, he was curious and he set out to create his own degree at the prestigious Midwestern university.
"That was really interesting to me," the Rise co-founder and CEO said. "I was able to put together my own degree — an engineering degree on the tools that I would need to be able to figure out how to solve this problem."
But there was another problem, too. This one more personal.
Kahn was tired. All the time. He felt like he could fall asleep in any given class. He roamed around campus groggily on a daily basis. He never felt refreshed in the way he thought he should have and it started to bug him.
The same went for close friends Leon Sasson, who was studying data science, and Jacob Kelter, who was studying complex systems. So the three of them teamed up together to see if they could find some answers.
Given that the world's first sleep lab was established in 1925 at the University of Chicago, the young trio just happened to be in the exact city along the forefront of the research.
When coach Pat Fitzgerald and the Northwestern football team got word that three science-oriented undergraduates were going to be taking a deep dive into improving their own sleep, the football staff had a request. They wanted in, too.
"Our players are like you: falling asleep. They're walking around really tired, they're falling asleep in meetings," Kahn was told. "Can you help us?"
"Sure," Kahn and his pals agreed. "Let's do this. Let's make it happen."
Class? Netflix?
The first thing Kahn and his friends needed to look into when they initially began studying the Northwestern football team's sleep habits was what the trio calls "root cause."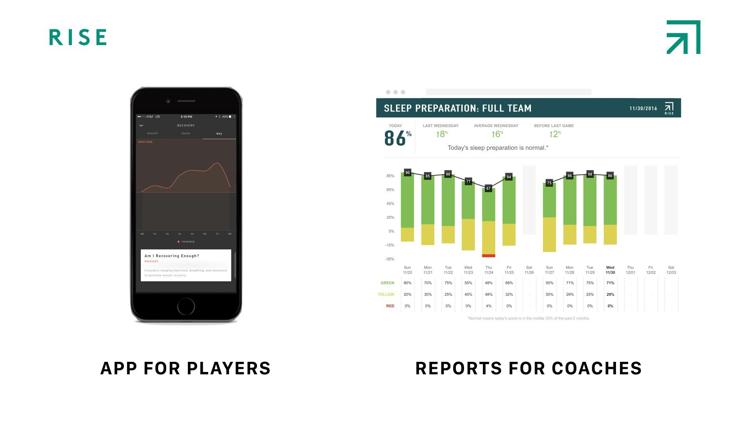 Before they could implement any course of action or come up with any sort of target plan for football players to sleep better, the students first needed to know specifically why the Northwestern players were not sleeping well in the first place. In other words, they needed to know the root of the problem's cause.
"Some players, it was they weren't getting enough sleep because they were engineering students and they were getting back from their classes late at night and they were just getting back so late," Kahn said. "For others, it was they were getting back at a reasonable time, but maybe watching Netflix until 1:30 a.m. even though they wanted to go to bed at 12. We call that sleep procrastination. That happens to a lot of people."
Given the nature of the human body, individual sleepers have individual root causes, so before anyone could proceed, discerning who was struggling with what root cause became Step 1.
Then, once the trio had an idea for why each player was not sleeping to his potential, Kahn and his friends were able to build specific profiles around the athletes identifying their personal needs. From there, the first randomized control trial could commence and the initial data was taken.
The results were staggering.
In the randomized control trial, analytics showed Northwestern football players were sleeping 54 minutes more per night on average when they followed the specific plans catered to their needs. They had as large as a 70 percent decrease in injury likelihood, their times in the 40-yard dash were faster, and it was estimated that mental errors were reduced by 50 percent. 
"It was wild," Kahn said.
And then the word spread.
When it got out that Northwestern's program now had access to all of this previously untapped data with its athletes, other teams came knocking. The three students had never really thought about starting a business right out of college, but when the demand got so high, they hit the ground running in 2016 with Rise after graduating in 2015.
The Chicago Bulls were interested. So were the Dallas Cowboys and the Jacksonville Jaguars.
Colleges came too. No. 4 Alabama — Clemson's opponent in the Sugar Bowl on New Year's Day — now works with Rise, as does Oklahoma State.
The Tigers got into the mix just a few months after winning their national championship in January.
"I feel like our guys have really bought into it," co-offensive coordinator Jeff Scott said. "If nothing else, it's making them conscious of it and letting them make it a priority. Maybe the last 30 minutes before bed, they're not playing video games. Put the controllers up and get extra sleep. That extra little 30 minutes at night — those add up by the end of the week going into Saturday."
'No magic potion'
At first, Kelly Bryant admits, all the new technology felt a little weird.
But then ...
"It's cool," the Clemson quarterback said. "It's really neat. It's definitely helped because I've been more aware."
The way it works is simple. The players in Clemson's study were given a Rise sleep kit at the beginning of the summer packed with everything they would need for the process to go smoothly. A thin, leather sensor that Kahn says has the thickness of about two pieces of computer paper goes under the bed. Nothing has to be charged, there are no bulky cables. Players put it under their bed once, and there it stays.
Then at night, between 30 minutes and an hour before their planned bedtime, if they choose to do so, players can use a pair of orange glasses that act as catalysts for the sleeping process. The glasses block out blue light and help the brain produce melatonin, essentially making the athlete drowsy faster. Bryant likes the glasses.
"I know for me, if I put them on, I'm going to go to sleep," Bryant laughed. "It just changes everything."
Over the course of the night, the sensor is wired to track the players' heart rate. It is handmade in Finland and tracks how long users slept, how their actual sleep compared to the target plan, how their recovery period shaped out, how loud the room was at the time of sleep and if there was any "sleep debt" that occurred. Players have access to that information on their cell phones via the Rise App once they wake up, and then Clemson coaches get a detailed report every morning with the analytics.
Alex Bina, who works with the program's data analytics team, sends that information to Swinney and his assistants, who can then look at the data and make a series of determinations. Typically, the report Bina sends is a broad look at the team as a whole. But depending on recovery levels, coaches can look into individual cases, too.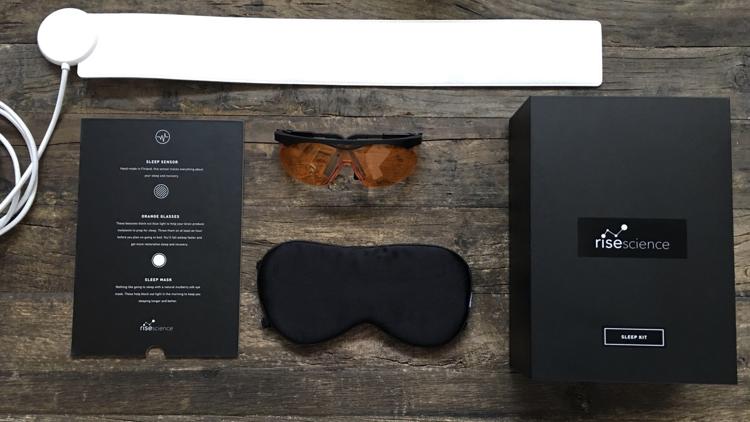 The Tigers can tell if they are pushing players too hard in the weight room or not hard enough based on that recovery level. Then, depending on quality sleep levels, coaches can also deduce if a player appears to be stressed or potentially worried about something. There are the at-risk sleepers who might be struggling and need a little more attention, then there are those who snooze easily.
"The only time I'm putting guys in (the report personally) is if their specific recovery hasn't been hit. That's more of a 'Hey, (let's look at) stress management,''' Bina said. "It's never, 'Hey this guy's not in bed, he's not sleeping.' We're not trying to fill the role of their parents."
At any point, any of the Tigers can also call a sleep coach at Rise, who will talk or text with them personally to answer any questions.
For Bryant, part of his personal plan encourages taking more naps.
"I'm really not that big of a nap guy," he said. "I take a nap here and there but I've been taking more naps now since I've been on the plan with the 35 guys. So it's been helpful."
Defensive end Clelin Ferrell is also part of the study, as is Renfrow and most of the first and second-string players. Co-offensive coordinator Tony Elliott even participates to help himself personally. Elliott struggles with sleep apnea and usually only gets about six hours of sleep nightly at best during the season.
Not surprisingly, Clemson's best week of collective sleep was last week — right after the ACC Championship game when the Tigers had a week off from football activities to rest. 
As the Tigers prepare to take on Alabama in the College Football Playoff, both teams will continue to utilize the data.
Swinney emphasizes that sleeping properly is just as important as anything else for an athlete, and at least one Clemson statistic supports that claim. In 15 games in 2016, the Tigers had 95 penalties for 870 yards on the field. In 13 games this year, they have 65 for 579.
For the record, Renfrow seems to be the best sleeper, Scott quipped. It has even become a point of pride for the Tigers now that they know coaches are watching.
"We know how important it is and coach Swinney knows how important this is," Kahn said. "There is no magic potion. This isn't about new pillows, you don't need a new mattress.
"This is about getting the amount of sleep you need and we need to help you get that each night. That's what the science shows."