Blythe Baker was too sick to make the long trip to Los Angeles.
The cancer that had been eating away at her body for the past six years had confined her to a hospital bed in Charleston. But no matter how bad Blythe felt, there was no way she was going to miss her oldest son, Colin Baker, try to break the South Carolina state record in the 3,2000 meters. She ended up watching the race on-line from her hospital bed.
Three thousand miles away at the Arcadia Invitational and against the nation's elite high school distance runners, the Harvard-bound Colin Baker rounded the track faster than any runner in South Carolina high school history.
Baker finished the two-mile run in 8 minutes and 54 seconds, almost two seconds faster than the state mark set more than three decades ago.
When Baker stepped off the track, his first call was to his mother.
He could hear the smile in her voice.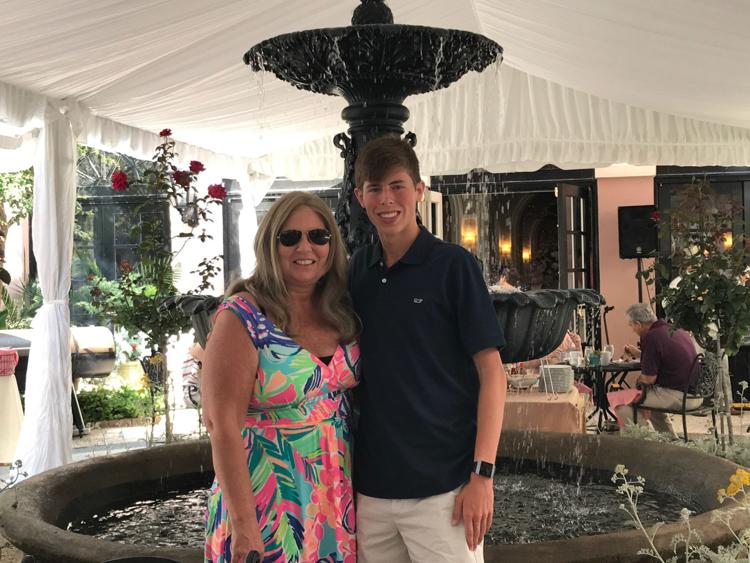 "Breaking the state record was something that I really wanted to do," said Baker, who will run the 5,000 meters for the Crimson in the fall. "To be able to share that with her was special."
That was the last time Colin spoke to his mother.
Blythe Baker died five days later, on April 11, from complication from bone cancer.
"Colin has been up and down like the rest of us," said Colin's father, Chris Baker. "He doesn't show it as much. I know he was pretty torn up. I wasn't sure how it was going to affect everything, but he seems to be keeping it together."
Baker will have to set aside his grief this weekend when he will be looking to three-peat as the 3,200 meter champion at the South Carolina High School state track and field championships in Columbia. As a sophomore and junior, he captured the Class AA state title in the 3,200 and finished second each year in the 1,600 meters.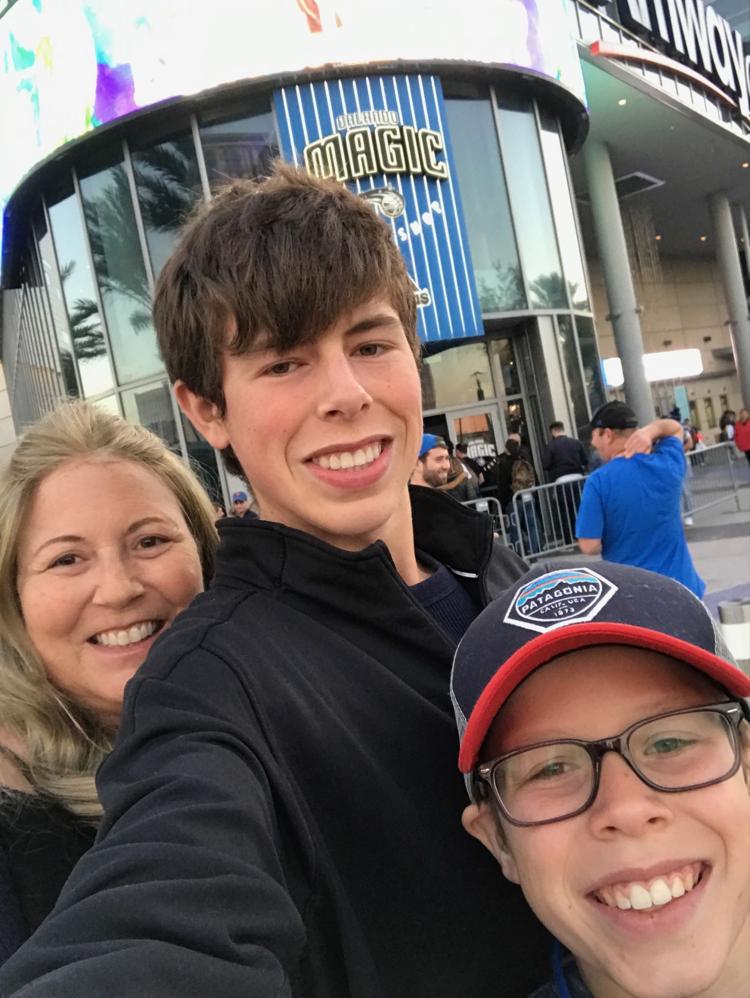 "Colin set some ambitious goals for high school," said Academic Magnet cross country coach Brian Johnson. "He accomplished all of these before his mom passed. She knew how driven he was and Colin can have some peace of mind that she was able to see that he reached these goals."
It was his mother's strength against the disease that eventually took her life that inspired her eldest child. No matter how sick Blythe got or how bad she felt, Blythe Baker was more concerned about the people around her than her own health.
"She's the most positive, caring person I know," Colin Baker said. "If there was something wrong with her, you'd never know it. You'd have to pry it out of her. She was always the first person to ask you how you were. I'm sure there were times when she was down, but you'd never know it. She was such a positive person during what I know was a troubling time for us and obviously, for her."
This wasn't Blythe's first battle with cancer. After Colin's younger brother Finn was born in 2004, doctors discovered a cancerous lump in his mother's breast. Blythe went through the long, difficult treatment process and eventually into remission.
In 2013, Blythe began to feel pain in her joints and the cancer had returned.
"It was one of those things where we'd almost forgotten about it," said Colin's father Chris Baker. "It was a hard time, but we thought it was in the past."
It's why he has dedicated the rest of the track season to his mother.
Not that Baker needs any extra inspiration. His resume speaks for itself.
If Baker was playing a high-profile sport like football or basketball, his achievements in cross country and on the track would be on a level with Zion Williamson or Jadeveon Clowney. He's is simply the most decorated middle distance runner in South Carolina High School history.
He's won back-to-back state cross country titles, including this year's event when he ran the 3.1-mile course in 14 minutes and 48 seconds. That's the second-fastest time in the last two decades and one of the fastest times in state history.
It was 42 seconds faster than any other runner in any classification at this year's state cross country meet.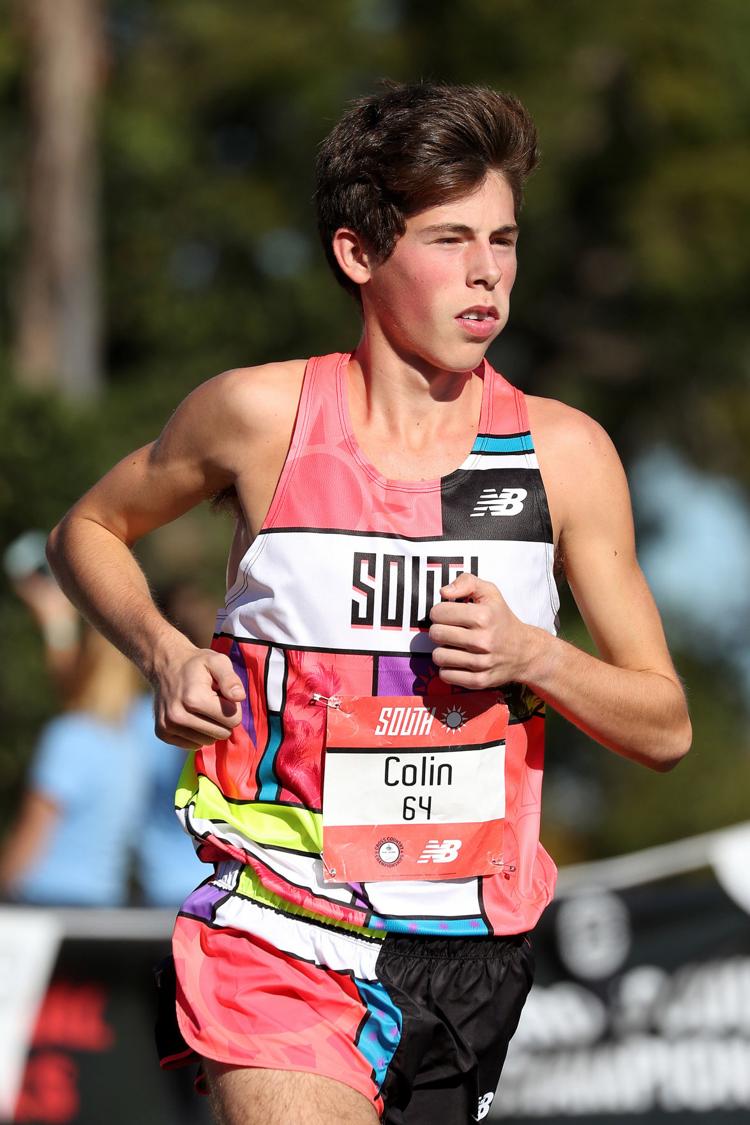 Then Baker placed eighth at the Foot Locker Cross Country national championships in San Diego. His time of 15:30 was the fastest ever by a South Carolina runner. It had been more than two decades since a runner from South Carolina had broken the nine-minute barrier in the 3,200 meters and 31 years since Wren High School's Ernie Shepard set the state mark of 8:56 in 1988.
In March, he ran a personal best time of 14:35 in the 5,000 meters at the Texas Distance Festival, finishing fifth.
Baker didn't become the runner he is today by accident. His training regimen is mind-boggling and on par with world class distance runners.
A typical week of training goes something like this:
• Monday: Interval training. Eight, 1,000-meter intervals, which he runs in under three minutes — or about a 4:45-mile pace — with only 30-to-60 seconds rest between intervals.
• Tuesday: Two eight-mile runs. One in the morning before school, the second after school, normally before dinner with each done at a six-minute mile pace.
"I'm not a morning person either," Baker said. "The hardest part of the day for me, is getting out bed to train in the morning."
• Wednesday: Six or seven miles, but at a five-minute mile pace.
• Thursday: Repeat Tuesday's workout.
• Friday: A 7-mile run with the pace depending on how he feels that day.
• Saturday: A longer run, between 13 and 16 miles.
• Sunday: A 7-mile recovery run to get him ready for the week ahead.
With warm-up and cool-down runs, Baker figures he averages about 70 miles per week. Oh, and there are no days off.
That's seven-days-a-week, week-after-week and month-after-month.
"I take great pride in my consistency," Baker said.
Since Baker is so far ahead of his Academic Magnet teammates, he trains mostly on his own. Running the Ravenel Bridge and on the trails around Laurel Hill are his favorite training spots. Baker doesn't listen to music when he's training, so the solitude of the long runs offers him a chance to turn his brain off for a while.
"I enjoy that time where I don't really have to think about anything," Baker said. "It's just one foot in front of the other. Sometimes I think about school. Academic Magnet can be tough. It just feels nice to do something very simple as running."
Because there are few runners that can challenge him or keep up during his training sessions, he uses visualization tools to keep himself motivated.
"I'm visualizing that I'm in the lead or there's someone coming up to pass me," Baker said. "I'm pretty competitive, so that usually keeps me motivated."
He can take his competitive nature to an extreme at times, even when he's training.
"If someone on a bike passes me, I can feel myself speeding up and I have to tell myself, 'you're not faster than a bike,'" he said with a chuckle.
After winning his second straight cross country title this past November, he actually took two days off to get ready for track season.
"Colin is a talented runner, but his work ethic and dedication are second to none," Johnson said. "His focus is amazing. I coached 14 years in college before I came to Magnet and I haven't had many that had the drive and determination to achieve his goals that Colin has."
And to think that Baker nearly gave up the sport as a freshman at Academic Magnet. At the time, Baker was just 5-feet-5 and despite some hard training wasn't seeing the results on the track.
"Yeah, I thought about playing soccer," Baker said. "It was frustrating early on because I was under developed compared to everyone else. I felt like I was working really hard and busting my butt and I wasn't getting anywhere. I thought soccer would be more fun."
Then, like his father, he hit a growth spurt his sophomore year. As a senior, he's nearly 6-feet.
"I'm glad I stuck with it," he said.
Setting the state record this weekend isn't a major priority for Baker. He finished second in the 1,600 last year and his goal is to win both distance events this weekend.
"I'm not looking to run under nine minutes or anything like that," Baker said. "It's supposed to be pretty warm and if you go into a race with the mindset of running a certain time or breaking a record you can miss out on the state championship. I've had a great senior season and winning two state titles would be a great way to cap off the year. Setting a record, would be icing on the cake."
Baker is certain that he'll have some extra company as he makes his way around the track this weekend.
"I know she'll be cheering for me for sure this weekend," Baker said.